Riegersburg Castle is synonymous with strength, power, and mightiness. In all the years of its existence, it has never once been conquered and its precarious location is definitely quite wondrous. It also has a rich and fascinating history – especially the part pertaining to the witch hunts of the seventeenth century. Let's look at its history, current condition, and what you can enjoy there even today:
The rope climbing adventure wall is made all the more interesting as there's a halfway-point mailbox embedded in the stone (along with a notebook) where you can leave a message.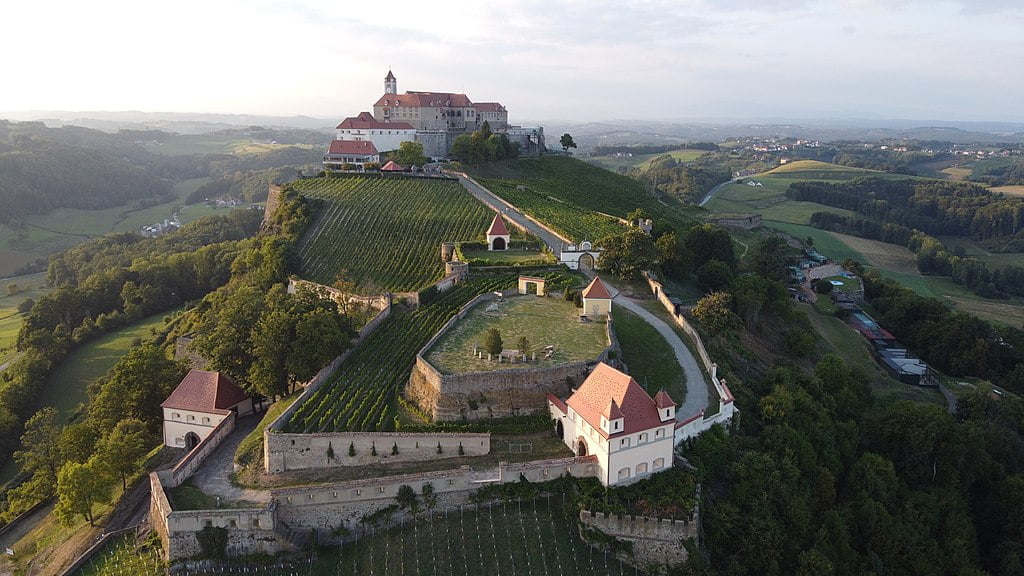 Frequently Asked Questions
Where is Riegersburg Castle Located?
Riegersburg Castle's location is perhaps one of its most interesting features. It's perched on a dormant volcano that rises up to a height of 482 meters in Styria, Austria.
When was Riegersburg Castle Built? Who Build It?
Riegersburg Castle was built by the honorable knight Rudiger von Hohenburg, circa 1122.
When is The Best Time to Visit the Castle?
Summer is the best time to visit because you can partake in adventurous activities without the threat of cold and enjoy the recreation in Riegersburg village while you're at it.
What Other Monuments are Located Nearby?
The Seebad Riegersburg is a waterpark that you can visit if you come to the Riegersburg Castle during the summers. This artificial lake and its surrounding park are definitely worth a visit if you want a day to relax.
FOR HISTORY | BEAUTIFUL IMAGES | INTERESTING FACTS | TRAVEL TIPS
Early History
From The Mind Of A Braveheart Knight
The earliest mention of Riegersburg Castle dates back to 1138: it is said to have been built by Rudiger von Hohenburg, who was a noble knight. The initial documentation of this castle calls it "Ruotkerspurch," many assume after the knight who commissioned it. The castle's unique location meant that it was first constructed for the purposes of lookout and defense, as three of its sides face a sheer drop while only one is accessible.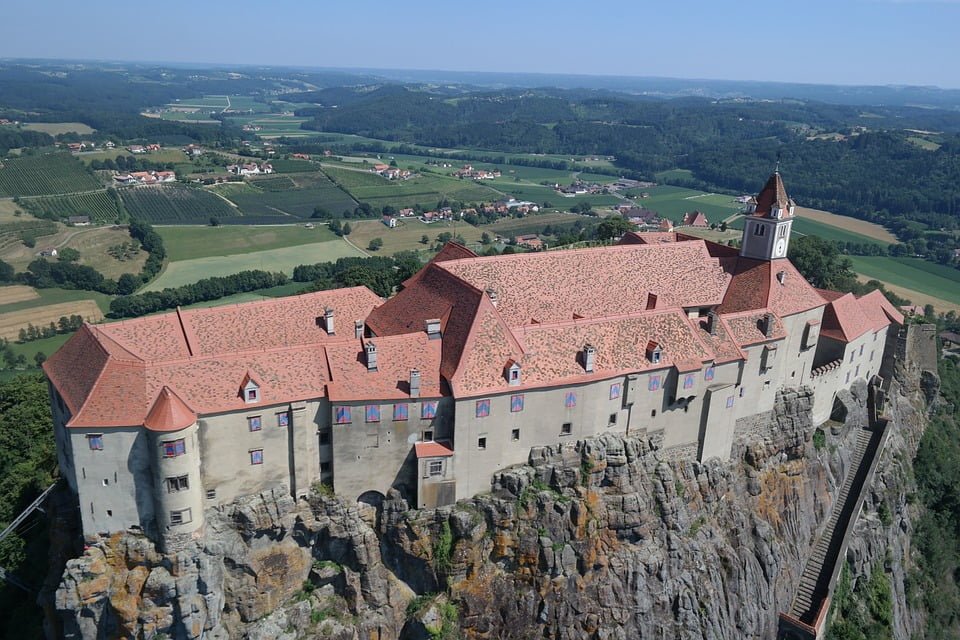 The location of this castle was in a part of the Habsburg Empire that saw regular conflicts, feuds, or wars between Bavarians and the Hungarians.
Rudiger and his descendants lived there for many years, but the castle finally passed hands in 1249 to the Kuenring-Durnstein family, when the last Riegersburg-Wildonians departed this life heirless.
Under The Walseers Of Styria
In 1299, Riegersburg Castle was bought by Ulrich von Walsee-Graz, who was a follower of Albrecht I and belonged to the Walseer ministerial family. The castle stayed in his possession till 1363. After that, it was inherited by the Walsee-Enns from Upper Styria.
There was a "Feud of Walseer" in 1412, where Duke Ernst conquered the "Nieder veste" (or "lower veste," aka the castle gate) along with the main castle. However, it was won back by the Walseers after only five years.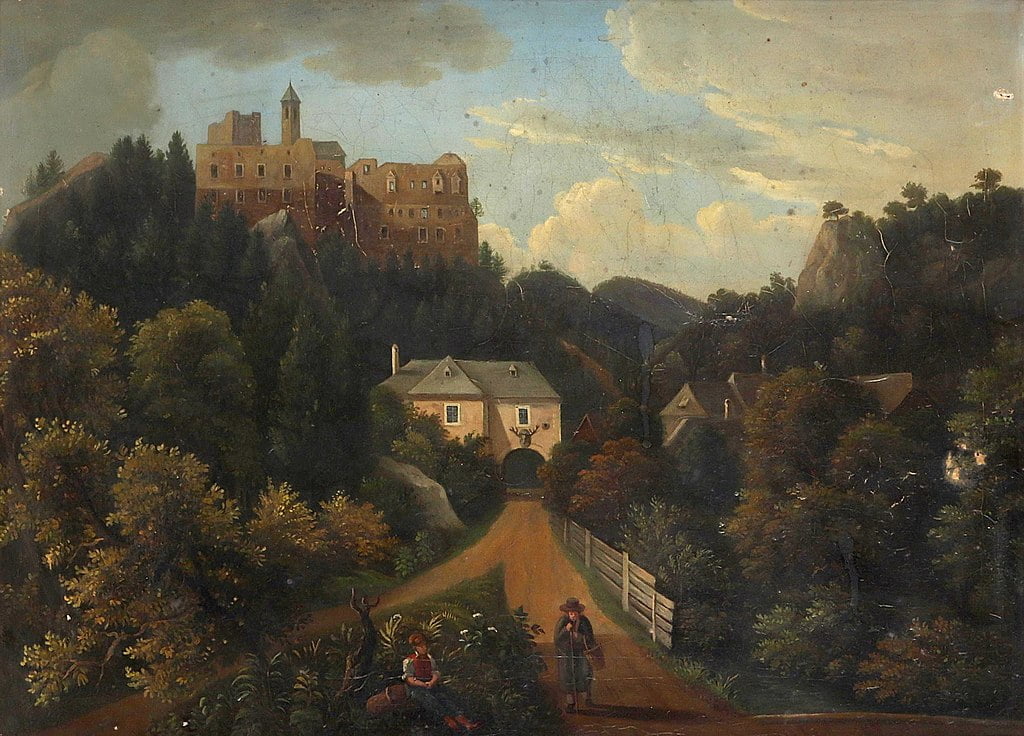 An Era Of Uncertainty
Riegersburg Castle and its surrounding areas went through quite an uncertain period in history, where plagues and famine along with wars with the Ottomans and the Magyars obscured it from history. It wasn't until 1479 that it re-emerged in the possession of Reinprecht von Reichenburg, one of the State governors of Styria.
The Very First Lady Of The Castle (1607-1672)
The next notable owner of Riegersburg Castle was Baroness Katharina Elisabeth von Galler. She inherited the castle in 1648, fighting the gender norms of the time to do so. She was daring and mighty, especially known for refusing to forfeit her wealth to her husband. Even her prenup contract had a clause that ensured her right over her property.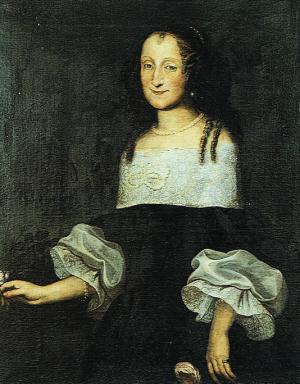 The Baroness instigated rebuilding the castle and made many additions to its existing architecture. She's the mastermind behind the stunning Baroque While Hall, which is a sight to see even today. She also undertook the construction of many bastions, gates, and walls that improved the overall defense and security of the fortress. Even today, you can study the inscriptions above the gates. This shows how qualitative the construction work actually was.
Flower Witch Of The Riegersburg Castle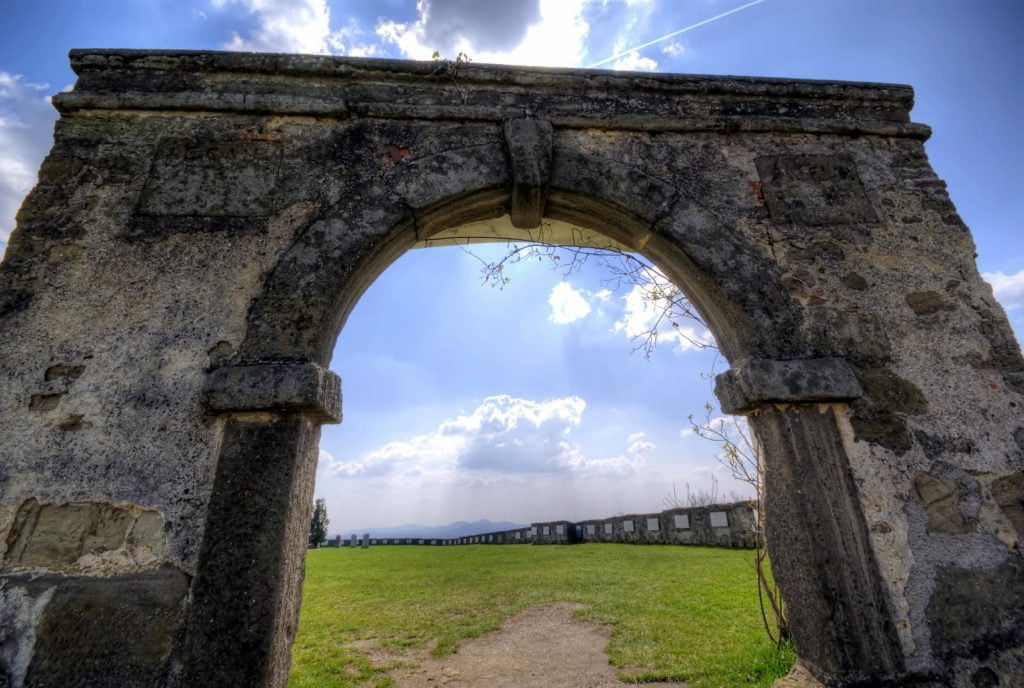 Another notable female character in the history of Riegersburg Castle was Katharina Paldauf. She became the baroness at the age of 20 and was mistress of the castle from 1673 till 1675. Her reign was sadly short-lived because she became entangled in the Feldbach Witch Trials. She was ultimately accused of engaging in Witch Sabbaths and charged with a felony, for influencing the weather.
She was a woman who inspired legends, which go as far as to say that she could grow roses in the dead of winter. This garnered her the nickname of "Flower Witch." She was ultimately convicted and is presumed to have been executed in 1675.
In The Center Of Conflicts
Riegersburg Castle was located close to the Ottoman Empire's borders. So its surroundings were often overtaken with conflict – especially between the Turks who were constantly skirmishing with the Hungarians. Because of its excellent defenses, Riegersburg was used to give refuge to many people who lived nearby. Thousands of people could convene within at any given time.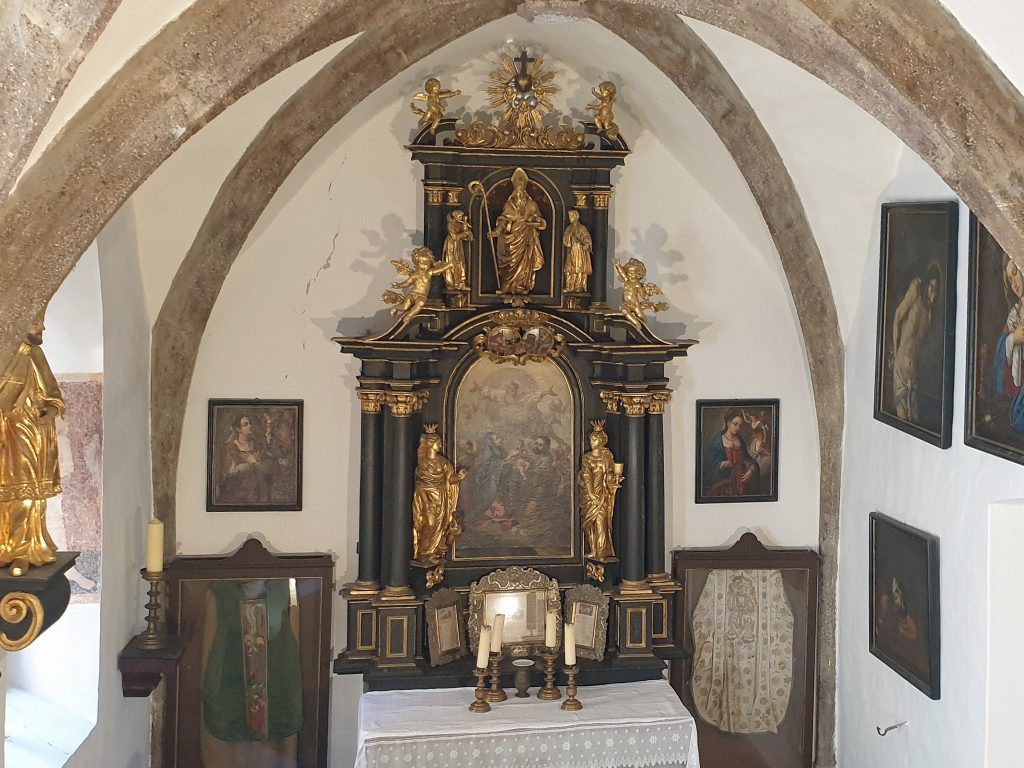 Last Of The Line
Baroness Katharina Elisabeth von Galler tied the knot three times, and one of her daughters was married to Count Purgstall. The family inherited the Riegersburg Castle through marriage, but the line died out in the 1800s.
In Possession Of The Liechtenstein
After the death of the Purgstall family, Riegersburg Castle was bought by Josef von Liechtenstein around the year 1822. Since then, it has remained in possession of this family to date. In 1945, it was temporarily commandeered by Soviet Forces that were marching to Graz, but nothing significant has happened since then.
Revisit More Historic Places Below or Read Further
Current Times
Boasting invincibility to this day, Riegersburg is a true symbol of might.
Riegersburg Castle has belonged to the Liechtenstein family since 1822, they have taken measures to preserve its integrity to the fullest. The family owns a house in the village, utilizing the castle for interesting museum exhibits.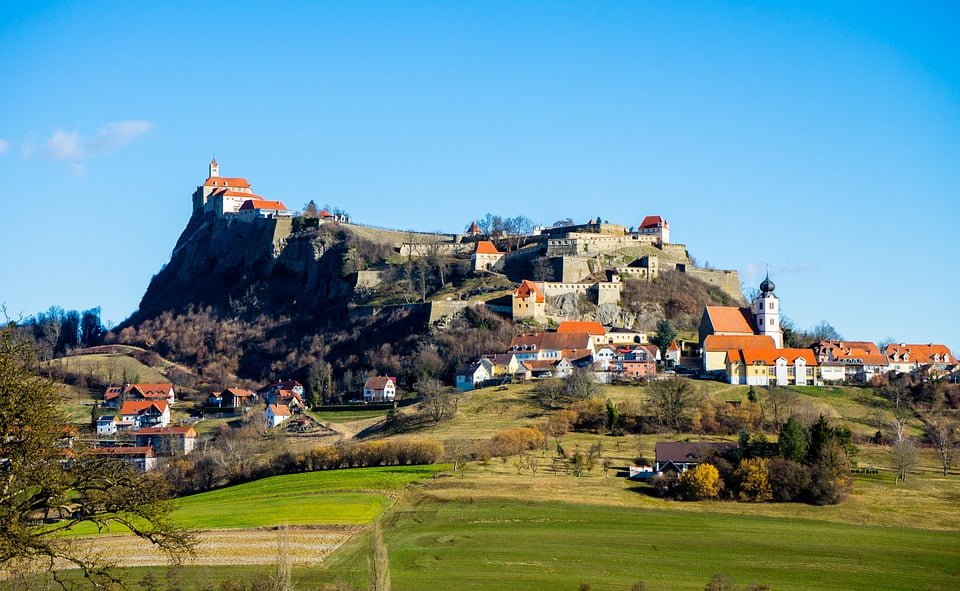 Aside from restoration ventures, they've made the castle more accessible by installing a lift which is located at the north end of the castle. But if you're the adventurous type, then you can also climb up the foot-path that follows along the seven gate archways. For people who want to take it to the next level, Riegersburg Castle can be accessed via Ferrata (a climbing route with cables of steel, ladders, or just simple rungs that are attached to the rock).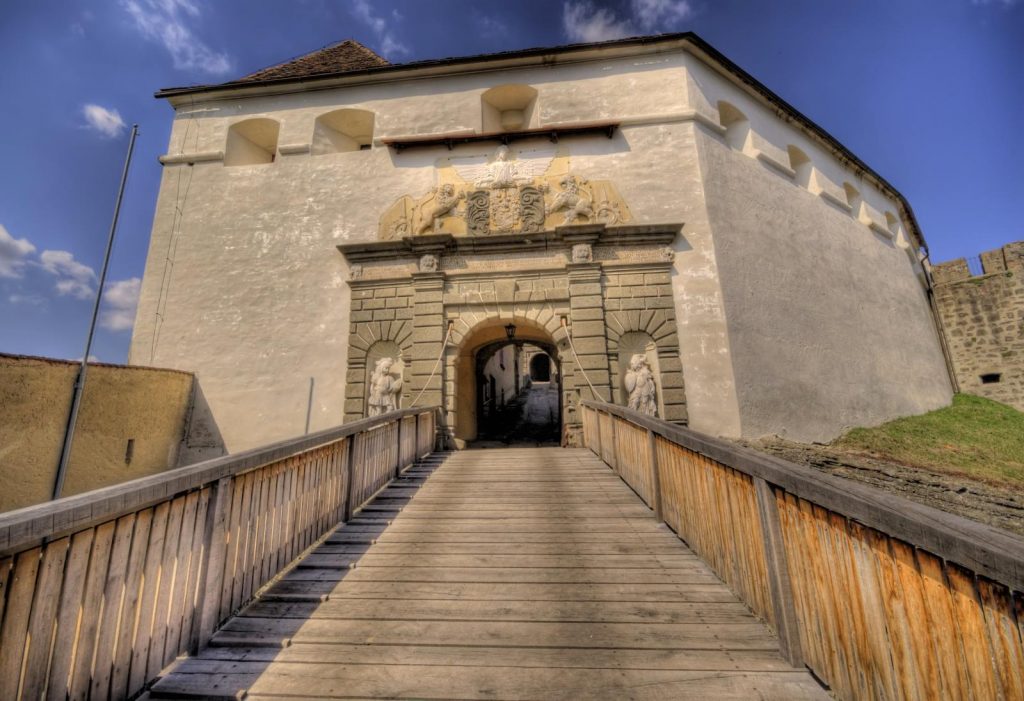 Interesting Riegersburg Castle Facts
Riegersburg Castle has 7 main gates (designed like arches) along with 11 strongholds, and a sturdy wall that runs the length of a whopping three kilometers (1.86 miles).
There are a total of 108 rooms at Riegersburg Castle, but only 25 of them are open to the public. Out of these, 6 are used to feature the rich history of the castle, while 9 are used for exhibits about witches and sorcerers. The latter was set up by the Liechtenstein family in collaboration with the provincial government in 1987.
Baroness Katharina Elisabeth von Galler gave her husband a huge sum of money in 1649 to be rid of him and was married a total of three times.
With Katharina Paldauf as one of the mistresses of the castle, Witch Trials and Hunting are some of the foremost themes that some of the exhibits touch on today. Other than the Flower Witch, 95 other men and women were charged with influencing the weather. 20 of them were executed. There was even a book (called Hexenhammer) that was written to identify, hunt, and execute witches.
The rope climbing adventure wall is made all the more interesting as there's a halfway-point mailbox embedded in the stone (along with a notebook) where you can leave a message.
There are engravings in the Knight's Hall window that showcases the era of debauchery that the castle went through.
Visiting Riegersburg Castle – Tips and Tricks
Riegersburg Castle is a marvel of medieval architecture and defense finesse. It's also an amazing tourist destination. You can spend an entire day at this castle and time would fly by. If you're planning a trip to Austria, then this castle should be one of your top places to visit. To make your trip easier and convenient, here are some tips: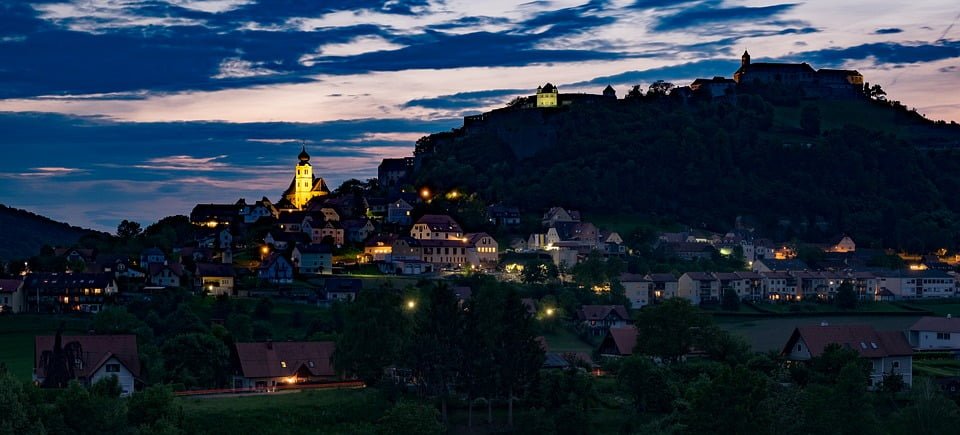 How to get to Riegersburg Castle?
If you're visiting Riegersburg Castle from Austria, then set Vienna as your center point. From there, you can get to the castle either via a 4-hour bus ride €25-€27 ($29-$31 USD) or a 5 and a half hour train ride costing €43-€67 ($50-$78 USD). You can also drive 160 km (99.5 miles) in one and a half hours at the cost of €16-€23 ($18-$27 USD).
Ticket Prices, Visiting Hours & Travel Tips
Riegersburg Castle is open from June till November. Opening times from June to September are 9:00 am to 6:00 pm daily (with the last entry allowed at 5:00 pm). In October, timings change to 10:00 am to 5:00 pm daily (with the last entry allowed at 4:00 pm). Riegersburg is only open till the 7th of November (10:00 am to 4:00 pm) after which it closes for winter break.
COVID regulations dictate that you DON'T have to pre-register for an entrance ticket. However, you're required to wear an FFP2 mask in the interior and shops.
If you only want to visit the outer castle, then you can buy its ticket separately. There are 2 different ticket packages that you can avail of. Let's take a look at them:

PRINCES Package: This package includes an ascent and descent to the castle with a birds of prey show. It's €28 ($33 USD) for adults, €15 ($18 USD) for kids, €67 ($79 USD) for two adults and a kid, along with discounted group prices (€24 each ($29 USD)) for 20 people.

KNIGHTS Package: This one includes an ascent and descent to the castle along with museum entrances. It's €9 ($11 USD) per adult, €11 ($13 USD) per child, €45 ($53 USD) for two adults and a kid, and €16 ($19 USD) per person for a group of 20 people.
Surcharge per museum ticket is €3 ($4 USD) for adults, €2 ($3 USD) for kids, and €7 ($9 USD) for a family of two adults and a child. If you're simply using the ascent and descent lift without any additional package, then it will cost you €6 ($8 USD) per adult, €3 ($4 USD) per child, and €14 ($17 USD) for a family of three.

How Long Will It Take to Tour Around?
It will take you around two to three hours to completely explore this castle.
Some words of advice and tips:
If you veer off the main road and take the side roads to the castle, you can enjoy the surrounding greenery even more. In fact, here you can even transition to a bicycle, as there are quite a few cycling paths in the area. You can also enjoy some local wine along with the gastronomy of the area when you're there.
You can park your car at the village that's located at the foot of the village and ascend from there.
If you're thinking about climbing up to the castle, then it might take you an hour or more, depending on the level of your skill.
The tavern at the castle is a place of delights, where you can enjoy the local cuisine and drinks.
You can check out the Greifvogelwarte Riegersburg (The Birds of Prey Station) as well. In fact, you can witness the daily "Birds of Prey flying show" at the castle as well.
Quick Video Tour of The Main Riegersburg Castle Areas