As one of the 7 man-made wonders in the east of England, Colchester Castle has quite a noble repute. From its Norman origins to its status as a darling Royal fortress, this castle has been notable throughout history and remains an important tourist destination to this day. Let's look at everything that it was, and all that it has to offer today:
Colchester is home to some of the best Roman artifacts in all of Britain.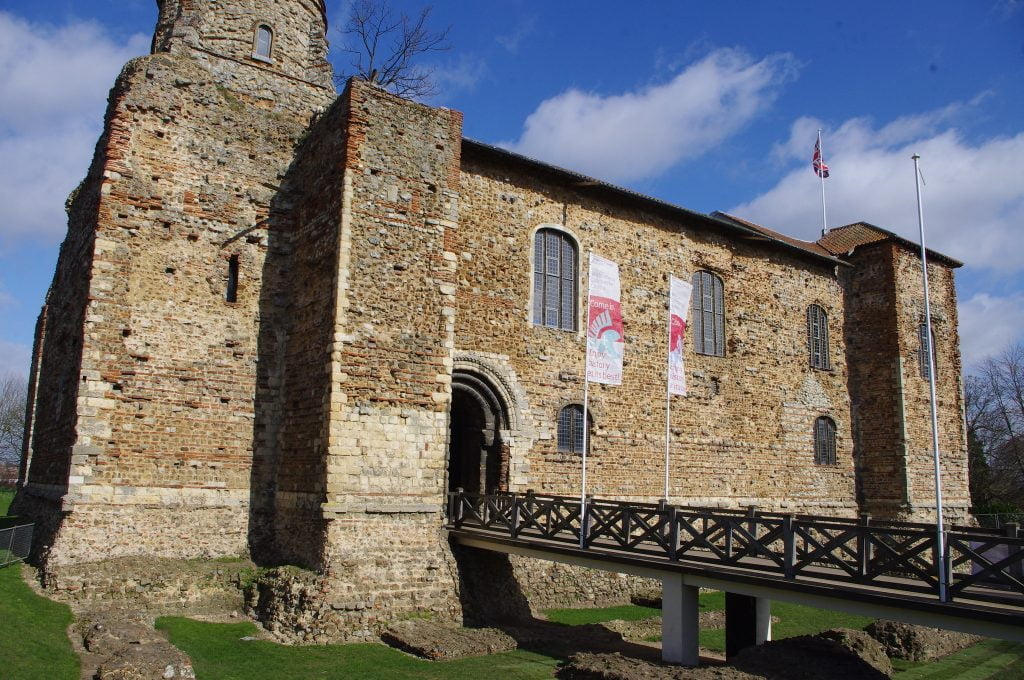 Frequently Asked Questions
Where is Colchester Castle Located?
Colchester Castle is located in its eponymous village town in Essex, England.
When was Colchester Castle Built? Who Build It?
Colchester Castle was originally built on the command of William I, but has seen constant additions and restoration works with the change of times and ownership.
When is The Best Time to Visit the Castle?
Spring and fall are the best seasons to visit Colchester as the weather is usually mild and you can fully explore the grounds without feeling too hot or cold.
What Other Monuments are Located Nearby?
Radio Caroline's MV Ross Revenge is the original pirate radio station that you can also visit in Colchester. You can visit all the studios, vinyl libraries, and the rest of the ship on this trip. It would certainly play in contrast with the history and deep-rooted culture of Colchester Castle.
FOR HISTORY | BEAUTIFUL IMAGES | INTERESTING FACTS | TRAVEL TIPS
Early History
Dating Back to the Normans
Colchester is one of the most formidable and largest keeps that was ever built by the Normans. William the Conqueror ordered its construction to begin circa 1070. The lack of accessible, quality stone led the Normans to build it on the foundational ruins of the Temple of Claudius. The ancient Roman ruins of the base were also symbolic of William's might resembling that of the Roman Emperors.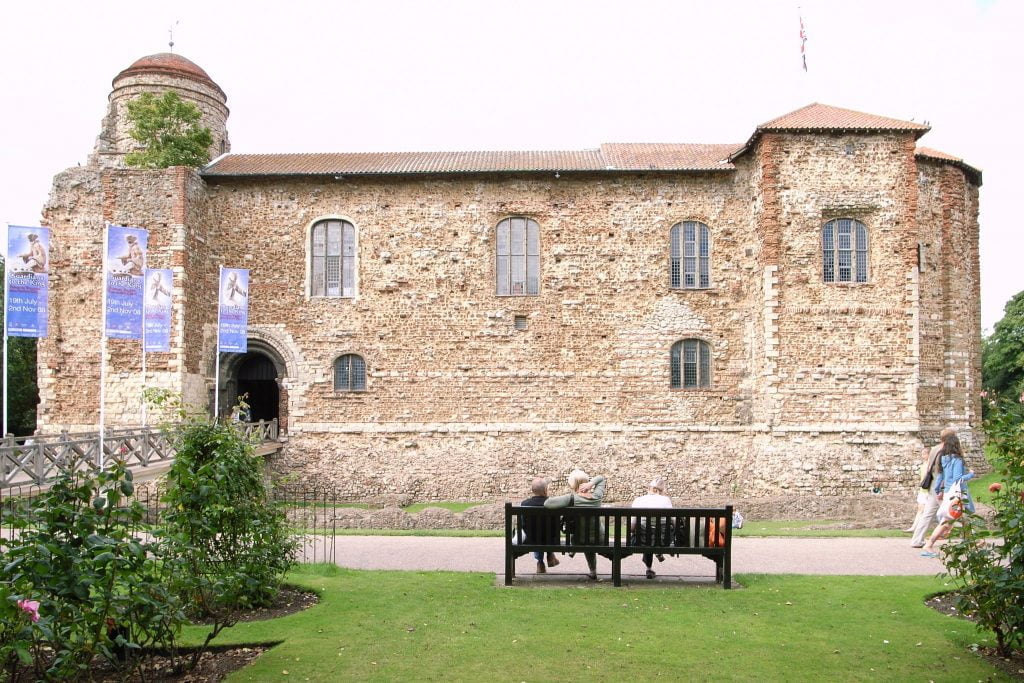 Eudo's Designs
Colchester Castle's construction was completed in two stages, the first one of which oversaw the building of a single-story structure. Phase two began around 1101, carried out by Eudo Dapifer, the Steward of Normandy. Under him, the walls were made higher and the current look of Colchester was achieved. Dapifer remained custodian of Colchester until his death.
Medieval Iteration (13th Century)
The year 1216 saw Colchester Castle being attacked by King John, whose refusal to be bound by the Magna Carta led to the First Barons War. Colchester Castle was in the middle of all the action: taken by the French occupying force, but ultimately regained by the Crown. For a small while in 1217, it was given to the Barons as a truce but was regained by Henry III and subsequently cared for by a number of stewards after.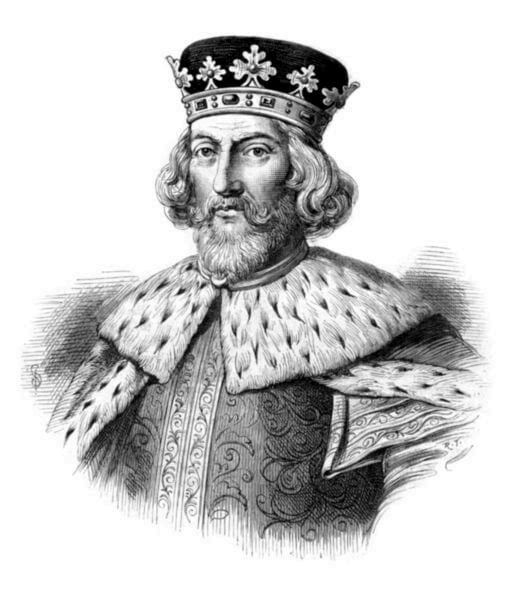 Colchester Castle as a Prison (13th-17th Century)
The 13th century saw Colchester Castle being used as a prison. It used to hold hundreds of people at a time, all kept in horrific conditions. At one point (circa 1645), it was also used by the witch-hunter, Mathew Hopkins to interrogate "witches." It continued to be used as a jail until 1668, when it was transitioned to functioning as a prison for long-term convictions. At least part of the castle continued to be used for this purpose until 1835.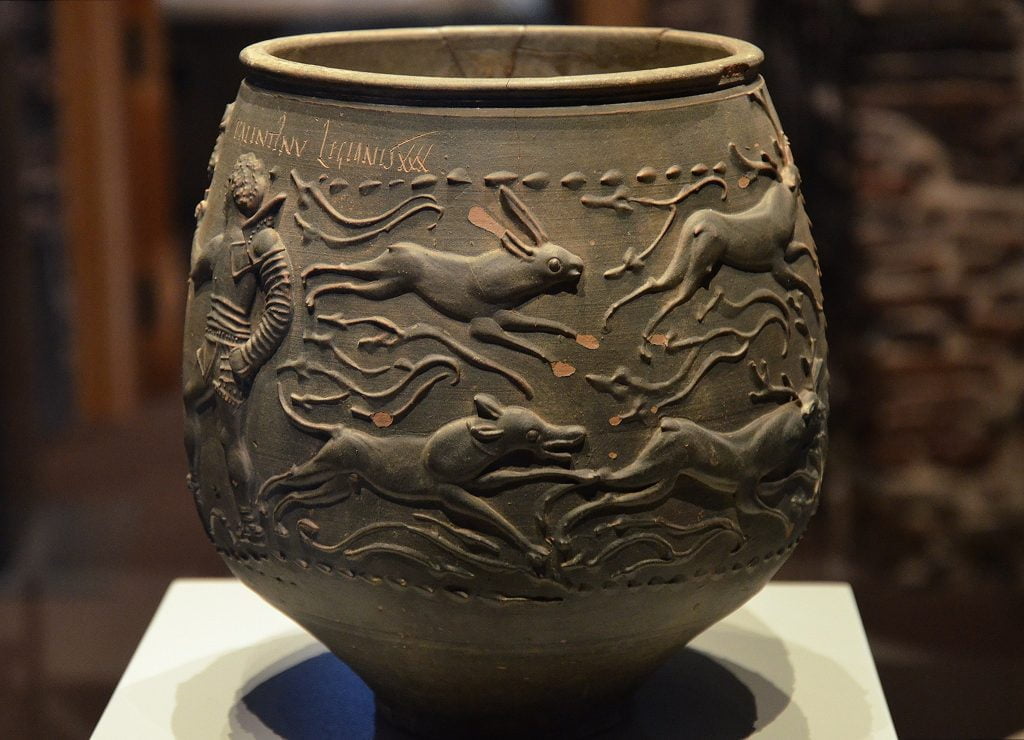 The 18th Century Refurbishment
Colchester Castle was eventually bought by a private owner, Mary Webster, who gifted it to her daughter Sarah's groom, Charles Gray, as a wedding present. Charles was an avid antiquarian and a lawyer along with a member of the Colchester Parliament.
It was Gray who began restoration efforts on the castle. He leased one side to a grain merchant while the east side was still used as the county gaol. He worked on the refurbishment of the facade, wrongly assuming that the entire structure was Roman. His choice of Mediterranean-style tiles on the roof can still be seen from the Castle's park. Other than that, he also added a private park, a summer house constructed on the old Norman foundations, and a library.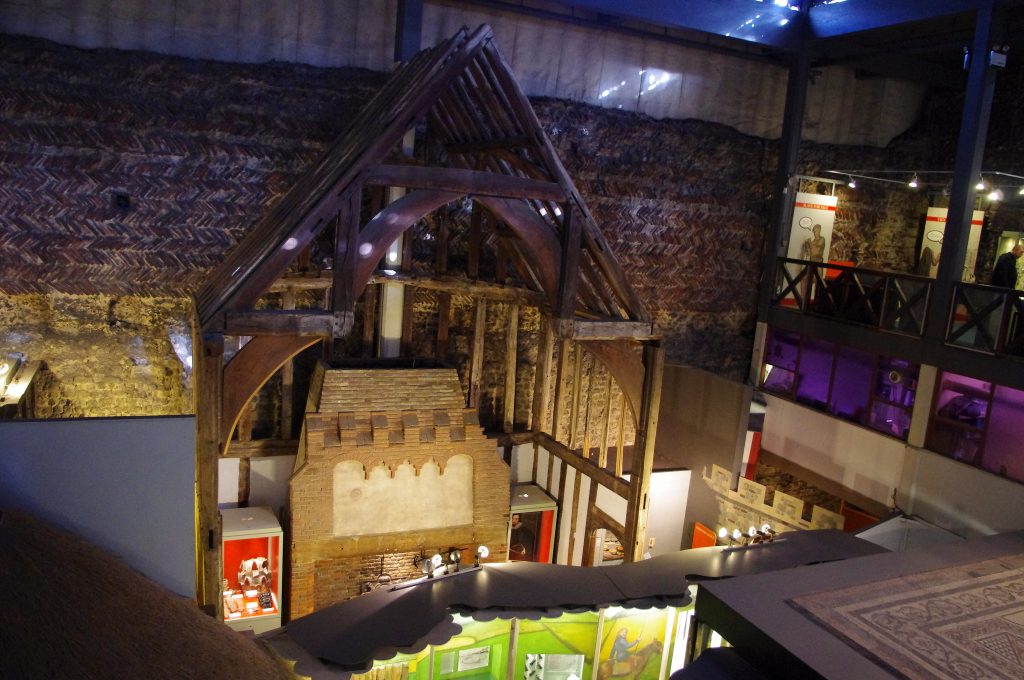 Grey passed away in 1782, and his step-grandson inherited the property. He continued with the restoration works.
Revisit More Historic Places Below or Read Further
Current Times
Colchester Castle transitioned into a museum in 1860 and was bought by the Borough of Colchester, circa 1920-1922. This purchase was made thanks to a large donation by Viscount Cowdray, who was a distinguished member of the parliament at the time. Today, the park is divided into the Upper and Lower halves, and is visited by hordes of tourists who walk around, enjoy the history, and wonder at the artifacts displayed within the museum.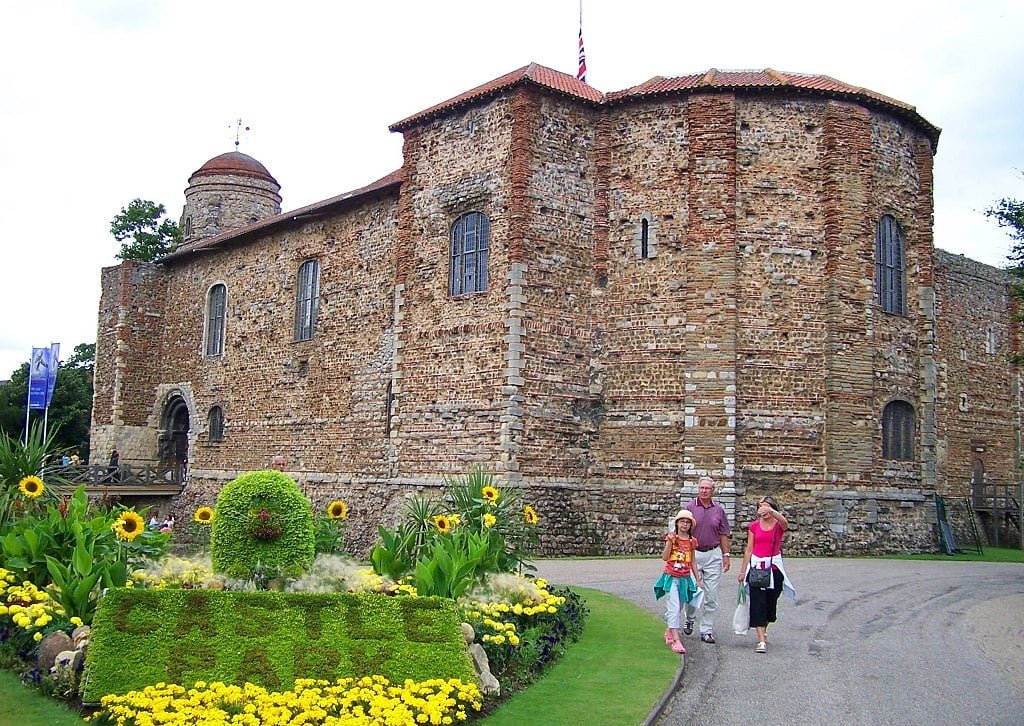 Interesting Colchester Castle Facts
Colchester Castle is built on the foundations of the Temple of Claudius and is the only building of its kind in all of Europe. This temple was once used as a refuge by the people against the Celtic Queen Boudicca, but they all died within 2 days.
Colchester's dimensions are 46m x 33.5m (around 50 x 36.5 yards), making it the largest Norman construction that has survived to date.
The floor plan of Colchester Castle is mirrored in the White Tower and Tower of London, leading experts to believe that all of these buildings were designed by Gundulph, the Bishop of Rochester.
History buffs would really appreciate the surviving Norman-style features of Colchester. These include the entrance doorway, with its finely constructed arch fashioned out of Caen stone, imported from Normandy.
The Great Stair is an important feature of Colchester Castle. It's located in the southwest tower and is the largest of its kind in all of Britain.
The fireplaces all through the first floor of the castle have unique Y-shaped chimneys and are exemplified as rare, one-of-a-kind as well.
Crenellations on the first story suggest that Colchester was supposed to be a single-story construction, but it might have had to have been defended on short notice, causing the crenellations to be added before construction continued.
There's a Sycamore tree at Colchester that is said to have been planted by Mary Ann, the daughter of a long-time jailer, who spent her entire life serving the castle.
Colchester is home to some of the best Roman artifacts in all of Britain.
The Castle Museum underwent a £4.2 million revamp between 2013-2014.
Visiting Colchester Castle – Tips and Tricks
With its Norman skeleton and English refurbishments, Colchester Castle is one of the most wondrous places that you'll ever visit. If you're planning a visit to Essex, then it should definitely be on your itinerary. Here's everything you need to know about planning a convenient visit: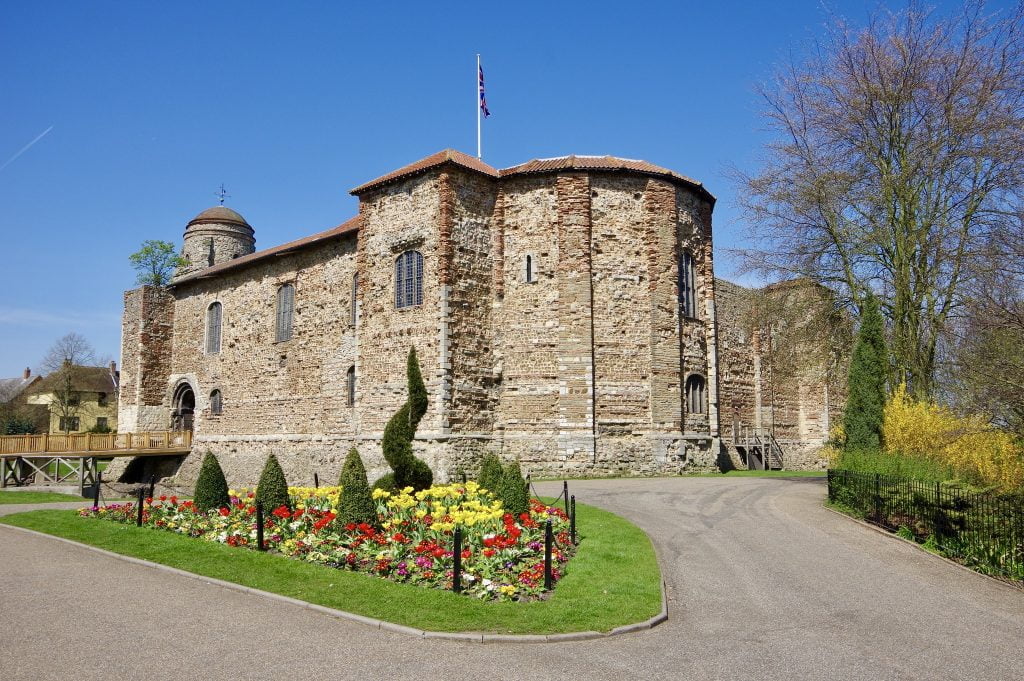 How to get to Colchester Castle?
It's very easy to get to Colchester Castle from London through public transport. You can take the train from London Liverpool Street, which runs every 20 minutes. It will take you approximately 50 minutes to get to Colchester via this train. From there, it's a 20 minute (1.6 km/1 mile) walk to Colchester Castle. The entire journey would cost you somewhere between £22-£33 ($30-$45 USD).
Alternatively, you can make the 92.3 km (57.4 miles) journey in your own car. It will take you an hour and fifteen minutes at a cost of £9-£14 ($12-$18 USD).
Ticket Prices, Visiting Hours & Travel Tips
Information was checked & updated on October 29, 2023.
Colchester Castle is open all year round. Visiting times from Monday to Saturday are between 10:00 am to 5:00 pm. On Sundays, it opens at 11:00 am instead. The last admission is at 4:30 pm, after which no one is allowed inside.
Covid protocols dictate that visitors must book a ticket online before coming. As for the prices, it's £12.50 ($16 USD) for adults, £6.95 ($9 USD) for kids aged 5-16, £7.95 ($10 USD) for students with an ID, and also £7.95 ($10 USD) for people with disabilities, armed forces, etc. 
You can also avail the concession prices of £32.95 ($41 USD) for a family of 4 (2 parents + 2 kids), £27.50 ($34 USD) for a family of 3 (2 parents + 1 kid), and £28.50 ($35 USD) for a family of 1 parent and 3 kids.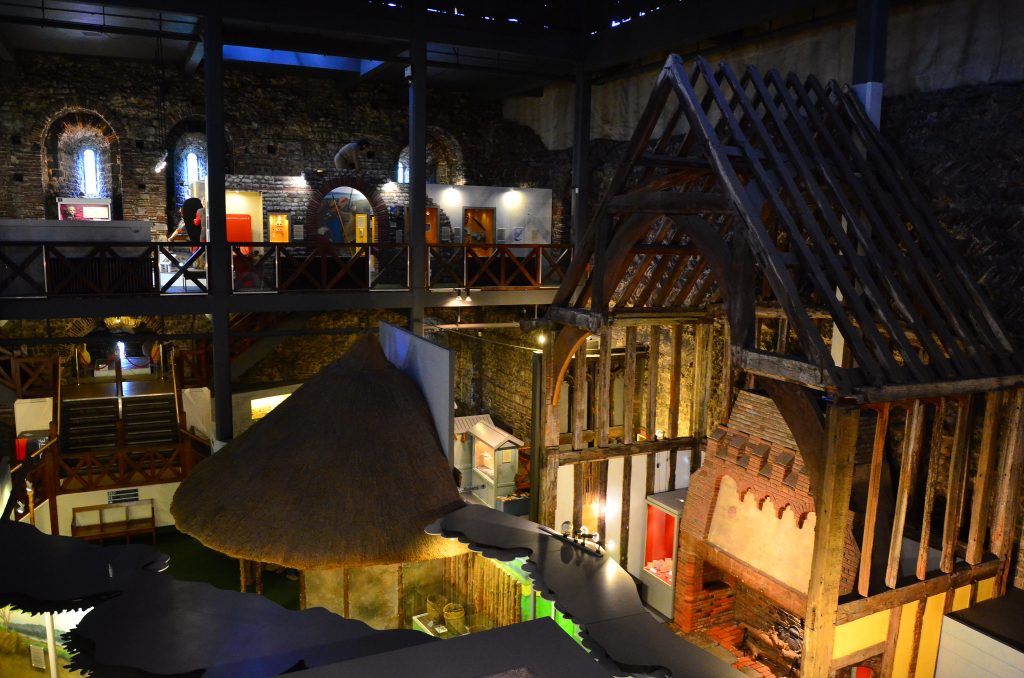 How Long Will It Take to Tour Around?
You'll need 2-3 hours out of your day to fully enjoy all that Colchester Castle has to offer.
Some words of advice and tips:
Note that this particular English castle does not accept dogs (except for guide dogs).
There's a pretty gift shop at the premises that you'll want to buy souvenirs from, so keep your cash handy.
There are designated education and study areas where students can enjoy some quality time.
Children are welcome and there are even baby-changing facilities on the premises.
There are interactive displays and elaborate exhibits at the museum, so you'll certainly feel more intrigued than you do at a normal museum.
Discover more amazing castles in England, we've compiled a list for you!
Quick Video Tour of The Main Colchester Castle Areas