As one of England's most stunning medieval castles, Dunstanburgh enjoys an interesting history and is definitely an evocative site to visit. It's protected under the "Ancient Monuments and Archaeological Areas Act" so if you're a hardcore history buff or simply want to experience a nice cultural annotation to the area, then it's a great place to visit. Let's look at its history, current condition, and what it has to offer today:
There's an interesting ghost story pertaining to Dunstanburgh, where there's a secret room in the gatehouse that requires rediscovery.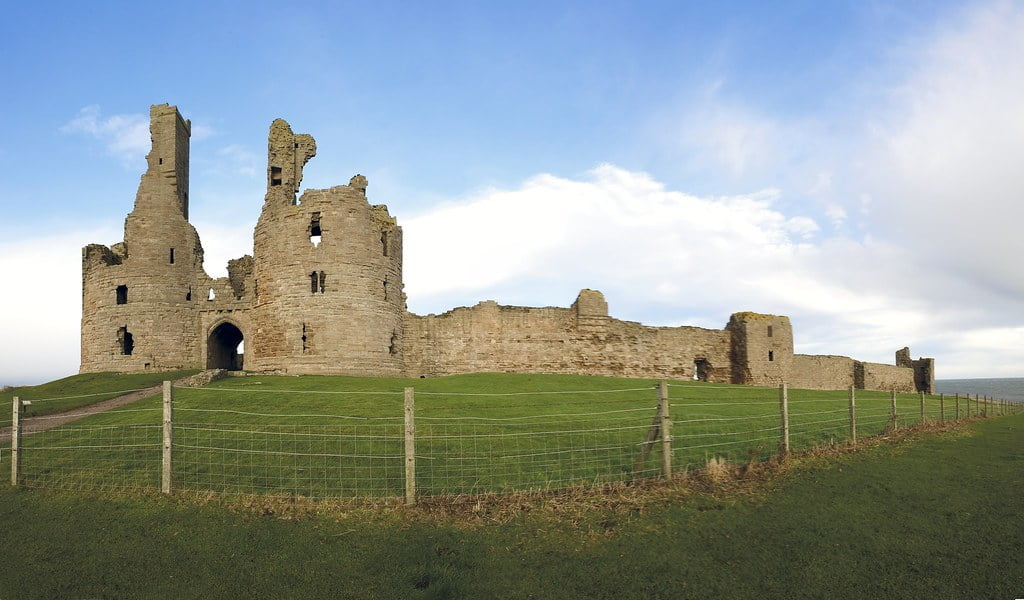 Frequently Asked Questions
Where is Dunstanburgh Castle Located?
The ruins of Dunstanburgh Castle sit proudly on the Northumberland coast in north-east England.
When was Dunstanburgh Castle Built? Who Build It?
Dunstanburgh Castle was conceptualized and built by Thomas Plantagenet, the Earl of Lancaster.
When is The Best Time to Visit the Castle?
Spring is a good time to visit the castle, as you won't feel haggard or set back by extreme weather as you're exploring the site.
What Other Monuments are Located Nearby?
Howick Hall and its Arboretum are an interesting nearby destination if you want to immerse yourself in nature. You can also check out Alnwick Castle if you're in the area.
FOR HISTORY | BEAUTIFUL IMAGES | INTERESTING FACTS | TRAVEL TIPS
Early History
History of the Lands (Pre-13th Century)
Before Dunstanburgh Castle was built as we see it today, the lands on which it sits belonged to Simon de Montfort – the owner of Kenilworth in Warwickshire. He died in the Evesham kerfuffle and his lands were passed on to Edward I – the father of Thomas Plantagenet, the mastermind behind Dunstanburgh Castle.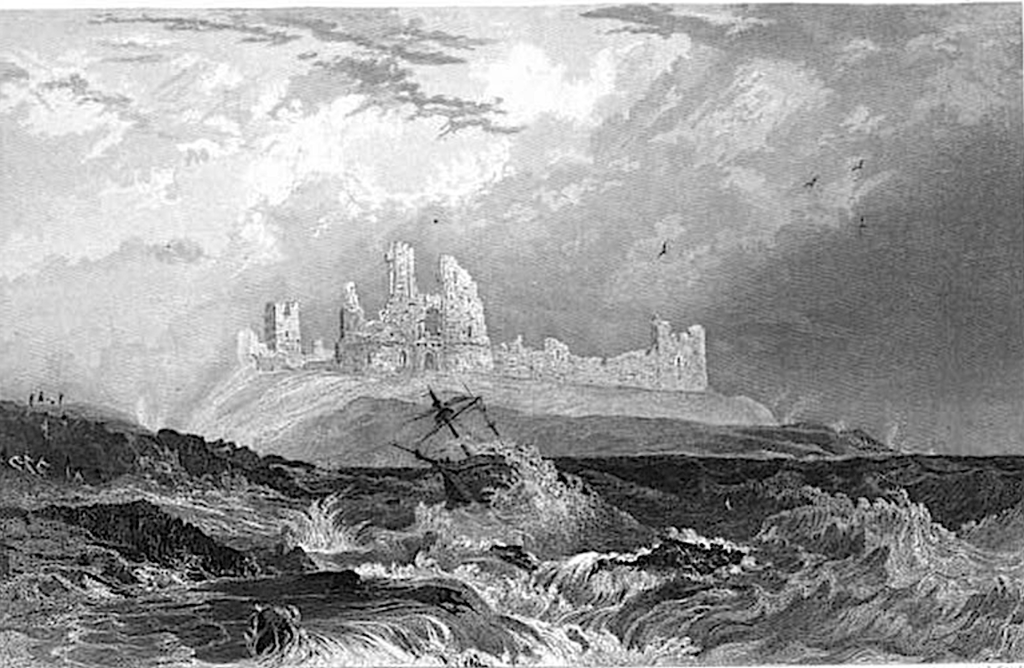 The Lancaster Heritage (1313-1322)
Dunstanburgh Castle had its origins on a site that had been active prehistorically, though the actual castle was built by the Earl of Lancaster (known as Thomas) in 1313. He was quite a wealthy aristocrat of his time and built Dunstanburgh as a symbol of his power in Northumberland. Initially, he didn't have the imperial seal of approval for crenelating the castle, but during his brief reconciliation with Edward II, he managed to get a license to add crenellations to the castle in 1316.
Eventual Fall to Ruins
The 15th and 16th centuries saw Dunstanburgh Castle falling into a state of extreme decline. It became strategically weak because of its remote location and distance from the Scottish border. It was also very large to maintain; the decaying condition of the walls made it a highly tempting solution for sourcing materials for other outposts in the area.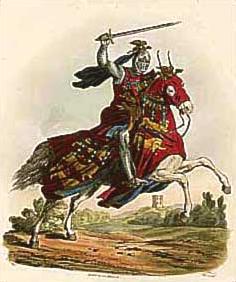 The Last Owners (1594-1605)
Alice Craster, a widow at the time, took up residence in the only habitable place at Dunstanburgh at the time – the gatehouse. She lived there for quite some time and used the lands to operate a farming estate, until James I sold the castle upon the English-Scottish reunion. In 1605, it became the property of Sir Ralph Grey, who also owned Howick Hall located near Dunstanburgh.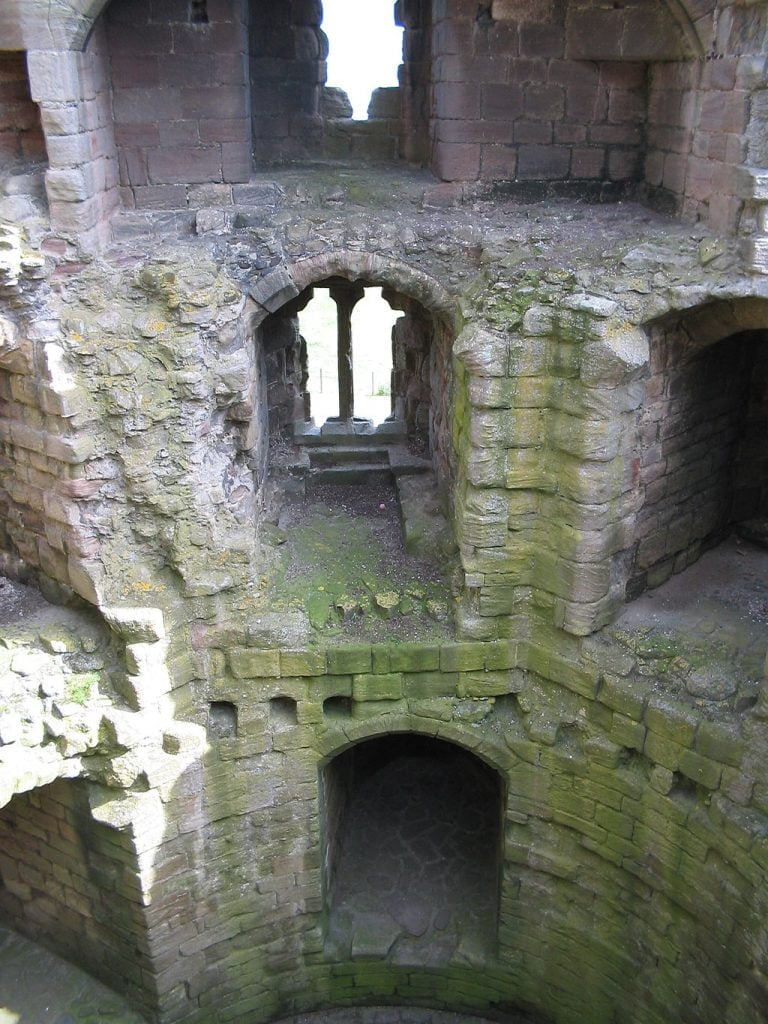 Revisit More Historic Places Below or Read Further
Current Times
There were multiple ownership changes of Dunstanburgh Castle in the 19th and 20th centuries, which included the Earl of Tankerville, of the Bennet family; Samuel Eyres; Sir Arthur Sutherland; and several more. It wasn't until 1929 that the Office of Works became the guardians of the castle and maintained it on behalf of the National Trust.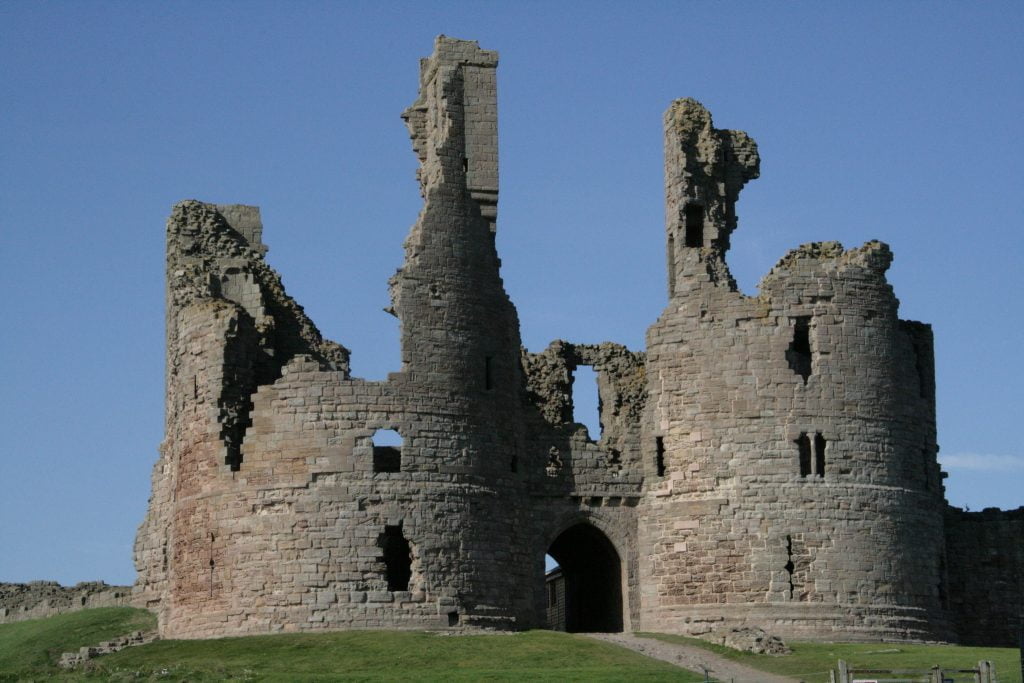 Today, it resides under the management of English Heritage. The ruins are an interesting tourist destination, where you can glimpse the original might of the castle and look back on its medieval glory. The views are alone worth visiting for and you can learn great historical facts along the way, thanks to the information boards around the site.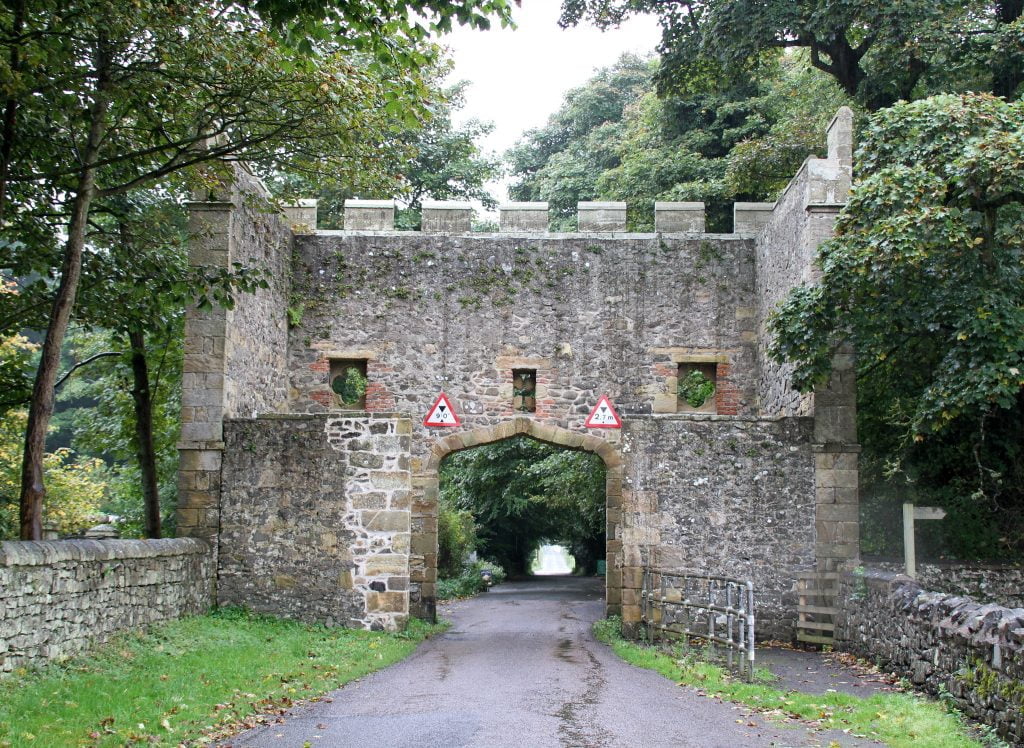 Interesting Dunstanburgh Castle Facts
Legend has it that the executioner who beheaded Thomas Plantagenet had to take 11 strokes in order to fully behead him. It is said that Thomas's ghost still roams the castle ruins in a state of complete horror and pain.
Rumour has it that Dunstanburgh was built on a grander scale than the norm as a symbol of Thomas of Lancaster's might, as he was the most powerful baron of the time while also being in an openly hostile relationship with King Edward II.
The massive gatehouse of Dunstanburgh Castle is perhaps one of its most impressive architectural features. Its flanking towers may be ruins now, but they once rose to impressive heights of almost 80 feet.
During the clearance works that were carried out by the Ministry of Works, Dunstanburgh Castle's site has revealed prehistoric remnants such as Roman-era pottery, brooches, and even hearths from the 1st and 2nd centuries.
John de Lilburn was the constable under whose supervision Dunstanburgh was completed after the death of Lancaster. He was the one who completed the Lilburn Tower that overlooked the Embleton Beach.
After a relatively brief stint under private ownership, Dunstanburgh reverted to cultivable land. Many artists captured this version of the castle, and later its ruinous form.
Dunstanburgh played an important role during World War II, when it was considered to have the potential to be encumbered by draw a German invasion – especially after the capture of Norway. Therefore, the castle was secured with new defences and used as an observation post by a small group of Armoured Corps.
There's an interesting ghost story pertaining to Dunstanburgh, where there's a secret room in the gatehouse that requires rediscovery.
Visiting Dunstanburgh Castle – Tips and Tricks
Once upon a time, Dunstanburgh Castle was a status symbol that defined baronial might; but today, it's a looking glass that takes us on a journey through time. If you're in England's Northumberland area, then you should put it on your must-visit list, here's everything you need to make it a convenient visit: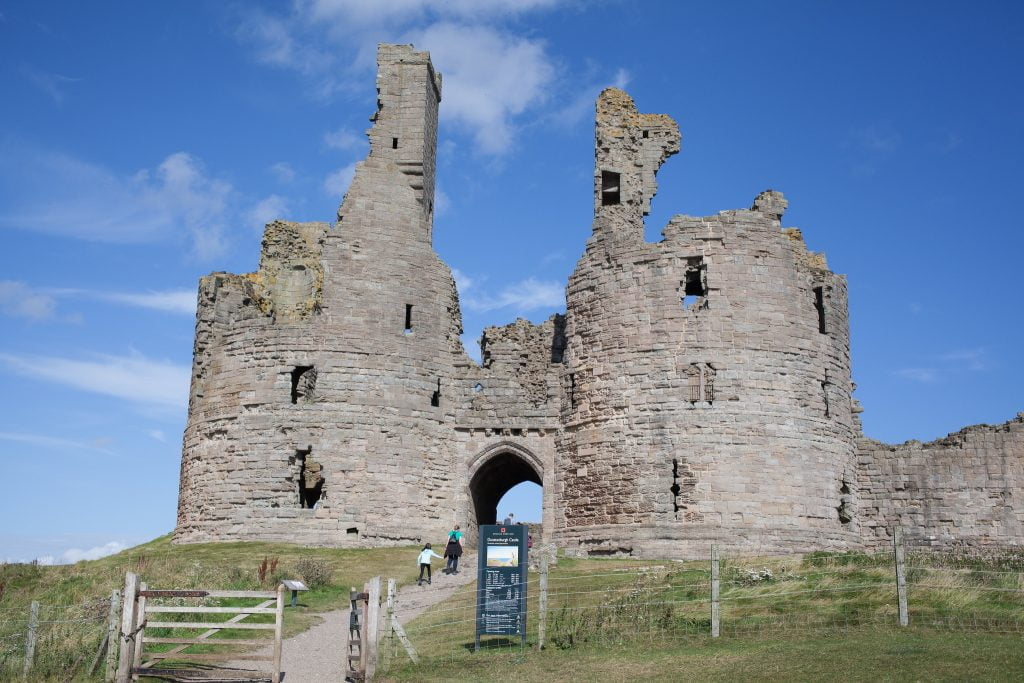 How to get to Dunstanburgh Castle?
London to Dunstanburgh is a long trip that requires almost 4 hours. You'll have to travel via Alnmouth. The journey starts when you take a train from London Kings Cross. The train runs every 4 hours and may cost you anywhere between £38-£307 ($50-$410 USD). From Alnmouth, you can take a taxi on demand all the way to Dunstanburgh at £23-£38 ($30-$50 USD).
Ticket Prices, Visiting Hours & Travel Tips
Ticket prices for an adult is £6.50 ($9 USD), £3.90 ($6 USD) for kids and teens aged 5-17 years in age. Group ticket prices include £16.90 ($23 USD) for a family of 2 adults and three kids, and £10.40 ($14 USD) for a family of one adult and three kids.
Visiting times for Dunstanburgh Castle vary all year round, although general opening times are from 10:00 am to 4:00 pm. The days that Dunstanburgh is open also varies by week, ranging from only the weekend to the full week, sometimes not at all. You should consult the official website to check which days the Castle is open to visitors during your time in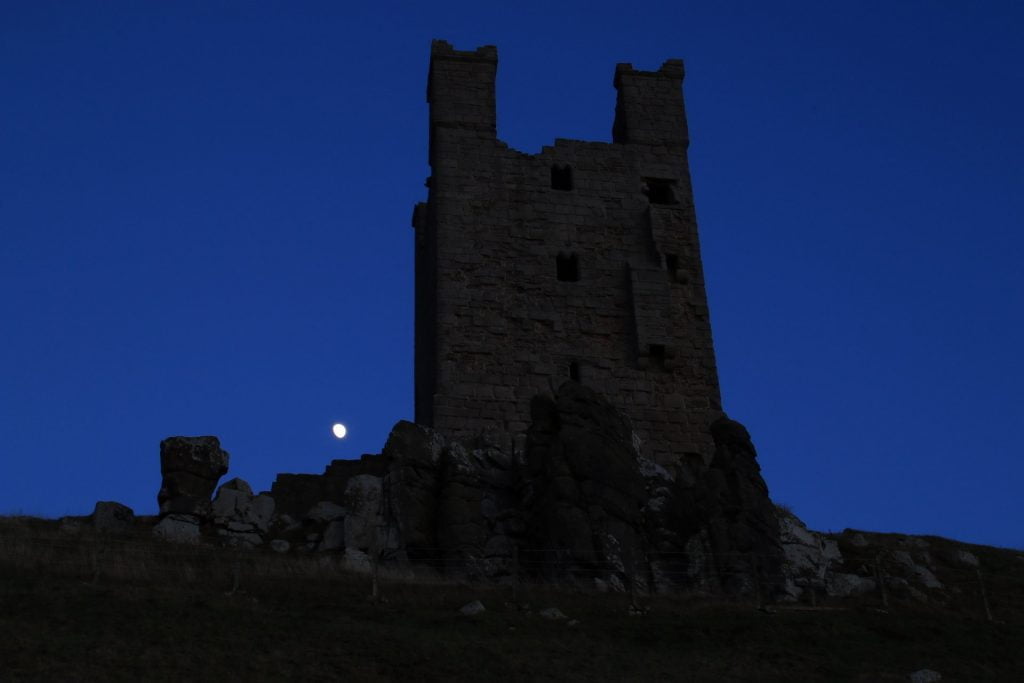 How Long Will It Take to Tour Around?
Two hours are enough to explore Dunstanburgh and its surroundings fully.
Some words of advice and tips:
Although you don't have to make an advanced booking, it's still recommended as you can get discounted prices on the official website.
It's best to consult the official website to see which days it's open for visitation.
The sweeping views along the coastline are absolutely stunning, so you must take a walk along it.
The castle requires a long walk from the car park, so be sure to wear comfortable shoes.
Don't forget to munch on Craster Kippers, a local delicacy in the area.
Do bring your own face mask, as you're supposed to use it in all indoor areas of Dunstanburgh Castle and the management won't be providing one.
Quick Video Tour of The Main Dunstanburgh Castle Areas