The Loire Valley in France is home to some wonderful architectural gems, Château de Cheverny is one of them. The perfectly symmetrical facade, classically French color scheme, and sheer elegance definitely cut a charismatic figure. Surrounded by immaculately landscaped gardens maintained to perfection, this château is one of the most gorgeously furnished castles in France that you'll ever visit. Let's take a look at its origins and current conditions:
The château gardens are some of the most glorious that you'll ever see. The Tulip Maze is a springtime essential and blooms with 100,000 tulips each year during spring.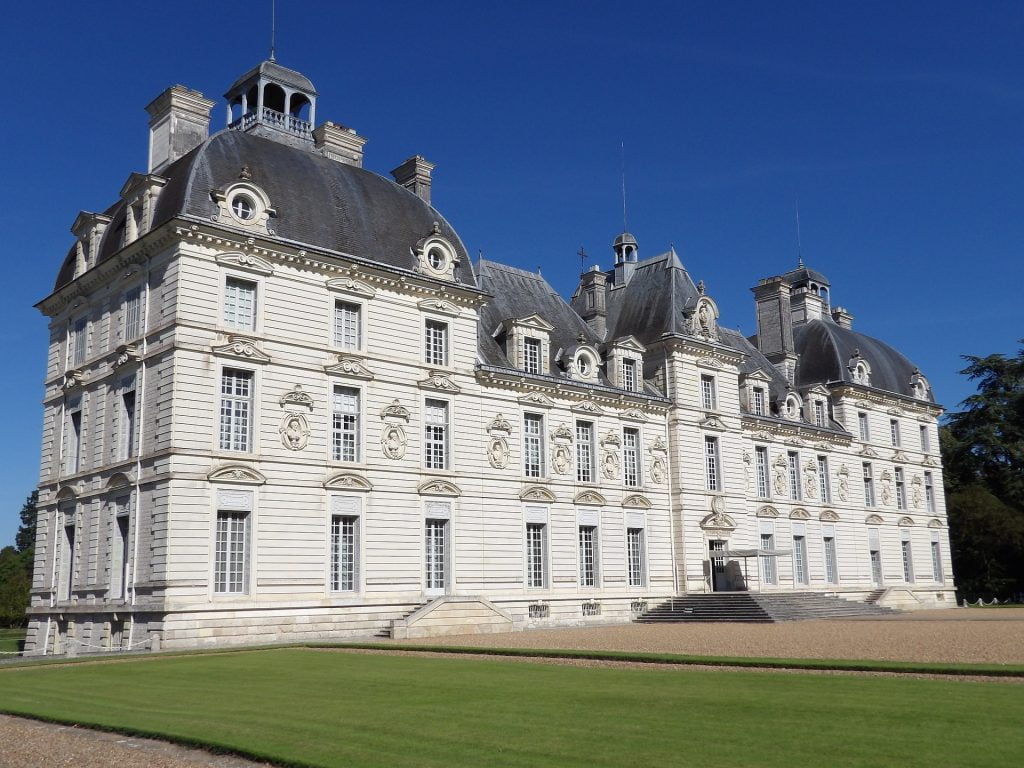 Frequently Asked Questions
Where is Château de Cheverny Located?
Château de Cheverny is one of Loire Valley's most beautiful castles, it resides approximately nine miles to the south of Blois in France.
When was Château de Cheverny Built? Who Build It?
Cheverny was built between 1604-1634 by the Hurault family (specifically Henri Hurault). The château came into the possession of Diane de Poitiers for a little while before being bought by the Huraults once again.
When is The Best Time to Visit the Castle?
Both summer and winter are excellent for visiting Château de Cheverny. Visitors like experiencing the feeding of the castle's hounds (all 70 of them!) between April and September. However, winter's the perfect time to take part in the Cheverny hunt that happens twice every week. You can pick whichever season you love the best to plan a visit.
What Other Monuments are Located Nearby?
FOR HISTORY | BEAUTIFUL IMAGES | INTERESTING FACTS | TRAVEL TIPS
Early History
The Beginning of the Huraults
The land where Château de Cheverny sits today was purchased by Henri Hurault, who was a military treasurer with the rank of Lieutenant-general under Louis XIII. The crown seized the lands as Henri committed fraud against the state. Henri II gave it away to Diane de Poitiers, his beloved mistress. Poitiers was more enchanted by her masterpiece, Château de Chenonceau, so she resold the property to Philippe Hurault, Henri's son.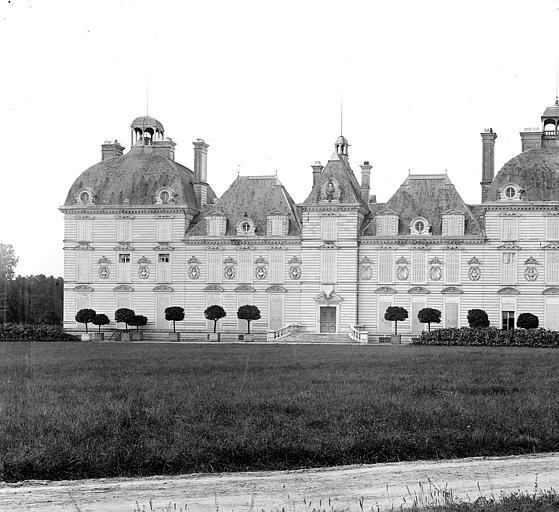 Under Phillipe Hurault
It was Phillipe who built Château de Cheverny based on the plans drawn by the architect and sculptor Jacques Bougier. His aesthetic for Cheverny was inspired by the incredible symmetry and architectural grace of the Palais du Luxembourg. The interior design, however, was carefully carried out by Phillipe's sister. She employed craftsmen from the town of Blois and had everything crafted to perfection.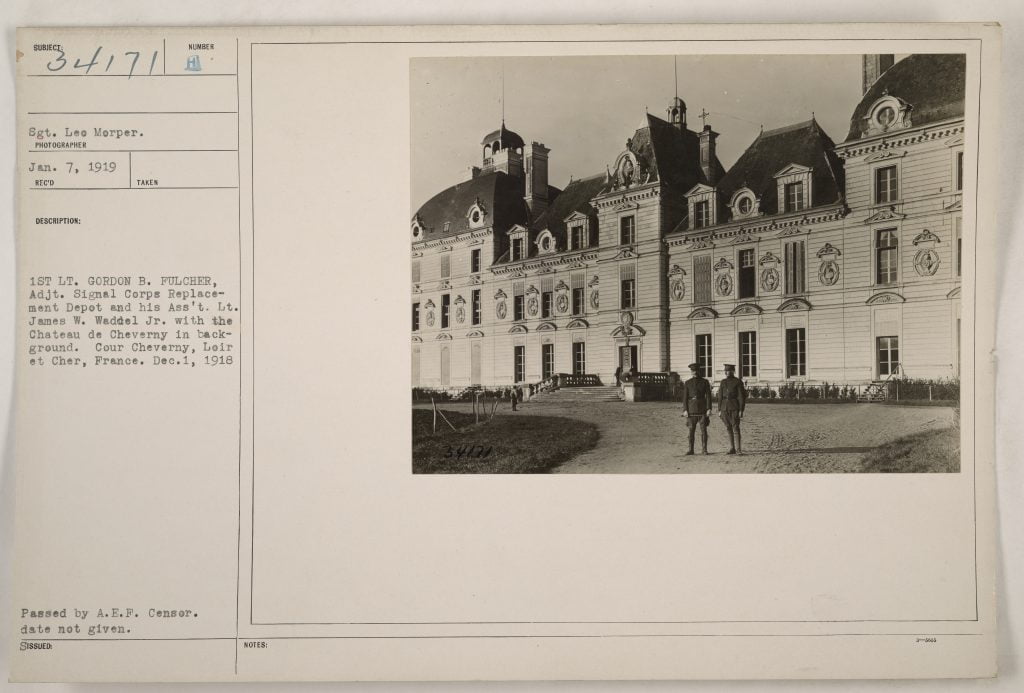 During the French Revolution
The next century and a half, Château de Cheverny passed from one Hurault to another, until the French Revolution had the family forfeiting a drastic portion of their wealth. Around two years before the declaration of the First French Empire, the Huraults sold the château (circa 1802). They again bought it back in 1824 during the first fall of Napoleon (also known as the Restoration).
Château de Cheverny did not suffer any damage during the French Revolution because it was owned by an Ambassador during that time. His diplomacy helped avoid any major scarring, dismantling, or demolition of the château's architecture.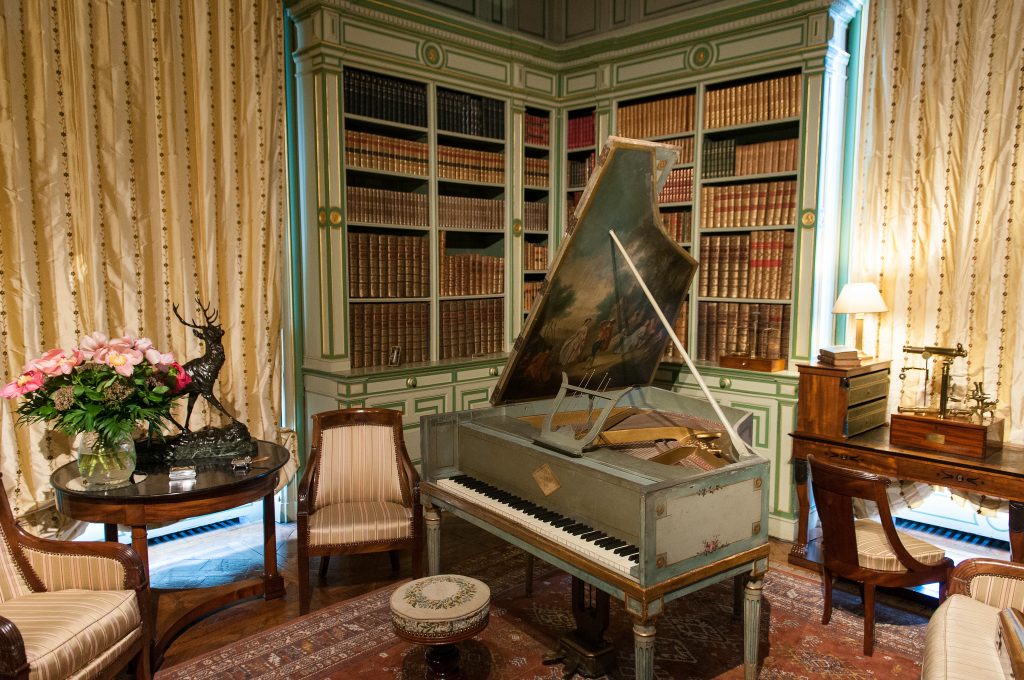 Revisit More Historic Places Below or Read Further
Current Times
Château de Cheverny is still owned by the Hurault family, who pride themselves on a heritage that dates back almost 600 years. It was opened to the public in 1914 and has become one of the most beautiful tourist attractions of Loire Valley. Its interior is especially worth noting – chiefly the king's bedroom and the dining room.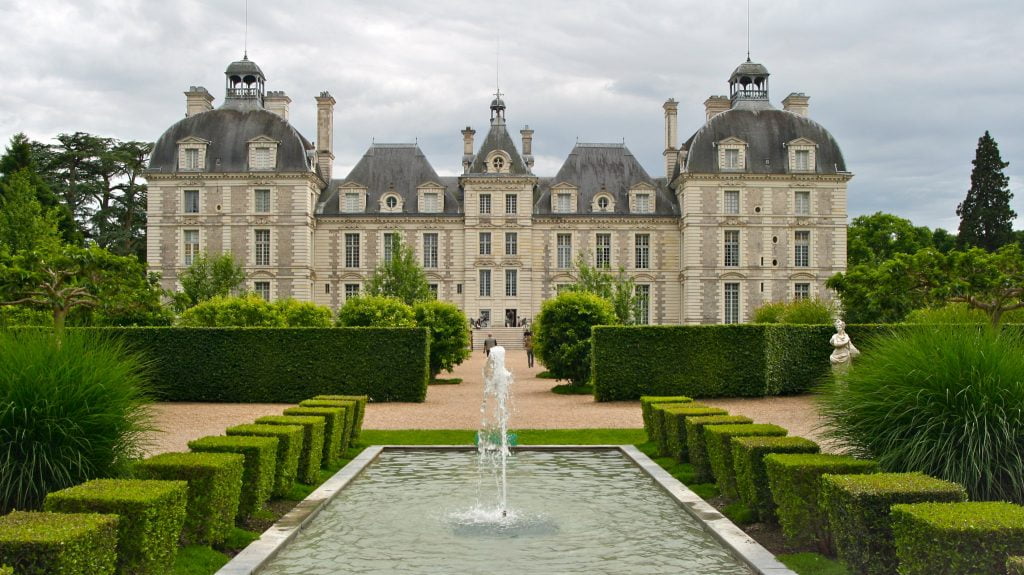 The artwork collection at the château also features David Tenier's tapestries, which are some of the finest in the world. There is an inherent charm about this château's interior that will make you feel as if you've stepped back in time and are experiencing the original ambiance of the building.
Interesting Château de Cheverny Facts
Belgian writer Hergé used Château de Cheverny as an inspiration for Marlinspike Hall in his titular comic, The Adventures of Tintin.
Château de Cheverny differs from the typical Renaissance-era châteaux as it didn't have any defensive walls, turrets, or other fortification elements like many of the other châteaux in the Loire Valley.
Queen Elizebeth visited the château during her 4 day holiday in 1963!
Château de Cheverny houses one of the finest artwork collections that features artists like Titan, Jean Clouet, and Hyacinthe Rigaud.
History buffs and ancient artifact aficionados can enjoy the weaponry collection exhibited in the Salle des Armes.
The King's Bedroom at the château is reserved for important guests and features a stunningly painted ceiling (done by Jean Mosnier) that showcases the tale of Andromeda and Perseus. The bed measures 5'x6.5' and is quite huge (though it looks perfectly sized given the scale of the room).
The library is one of the most impressive rooms in the château and houses 2000 antique books, along with heirloom tapestries whose origins date back to the 16th and 17th centuries.
The kennels were perhaps the latest addition to Château de Cheverny, having been constructed in 1850. They were used to house hunt dogs and are still residence to more than 100 hounds.
The château gardens are some of the most glorious that you'll ever see. The Tulip Maze is a springtime essential and blooms with 100,000 tulips each year during spring.
Visiting Château de Cheverny – Tips and Tricks
Château de Cheverny is a beloved attraction for tourists who want a taste of French elegance and has some of the most beautifully decorated rooms of the châteaux in the area. If you too are planning a visit, then you'll really appreciate this handy visiting guide: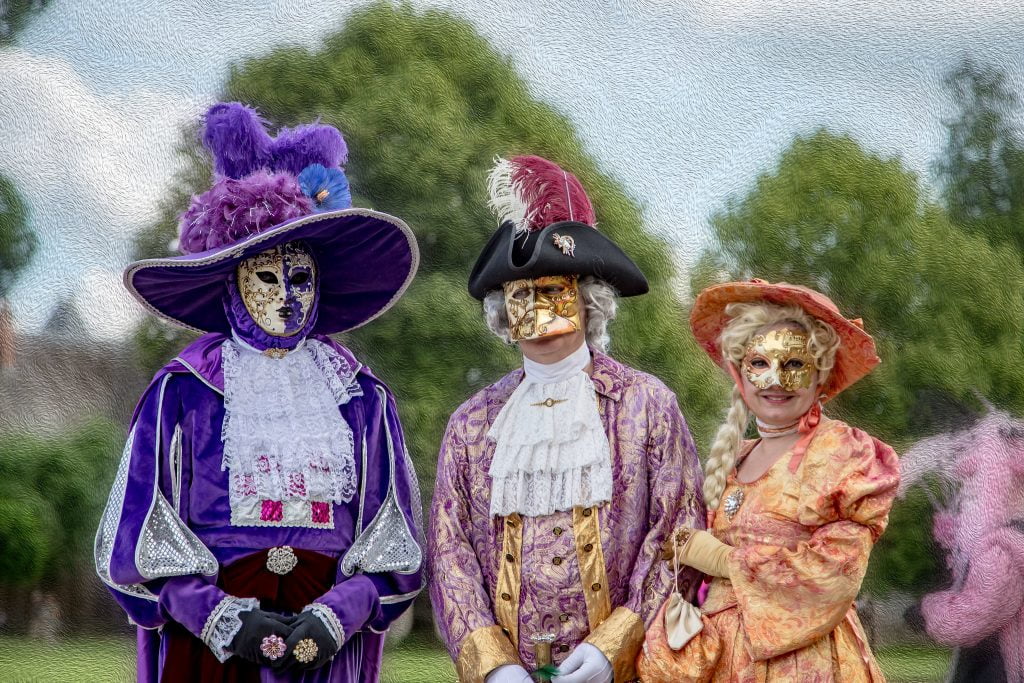 How to get to Château de Cheverny?
Château de Cheverny is just a train, bus, or car ride away from Paris. If you're taking the train, then you'll get there in approximately three hours at a cost of €26-€52 ($30-$60 USD). You can take Line 04 or the S703 bus from Paris and get there in four-and-a-half hours, costing €16-€18 ($18-$21 USD). If you're driving yourself, then you'll get there in two hours at a cost of €22-€35 ($25-$40 USD).
Ticket Prices, Visiting Hours & Travel Tips
Château de Cheverny is open for visits all year round – and yes, that includes Christmas, New Year, and Labor Day. You can visit between 10:00 am to 5:00 pm from October to March. From April to September, it's open between 9:00 am to 5:30 pm. Parking and heating inside the Château (during the winters) are included in the ticket price.
Château de Cheverny is doing a heavy screening of their visitors in the wake of the COVID-19. All senior citizens are required to provide a medical pass. All visitors are required to present a vaccination schedule or a negative PCR done in the last 72 hours from a reputable medical facility. The staff is no longer providing guided tours with respect to social distancing, only opting for individual tours. But just for your general information, group tour prices range between €5 to €11 ($6-$13 USD), depending on the kind of tour that you're opting for.
As for individual visitors, you're not required to make reservations. There are various tour types that you can avail of. Aside from the basic package that includes a visit of the castle and its gardens at €10 ($12 USD), you can also add The Secrets of the Moulinsart for €14 ($17 USD), a boar and electric car ride for €14 ($17 USD), or get all three at the same time for €18 ($22 USD) depending on your budget and the amount of time you have.

How Long Will It Take to Tour Around?
It will take you around two hours to visit Château de Cheverny and experience it to the fullest.
Some words of advice and tips:
Any history buff should be camera-ready on their trip – but ditch the flash, as it might damage the antique artifacts inside.
If you want to spend quality outdoor time in the gardens, then pack a picnic and some sunscreen.
Quick Video Tour of The Main Château de Cheverny Areas