Located in the German city of Saxon, Moritzburg, this classic baroque style castle is a complete work of art.
It stands tall in the middle of an artificial island and has a remarkably symmetrical countenance. Surrounded by beautiful landscapes and lush green lawns, this castle boasts a spectacular interior that's furnished with ornate furniture, luxurious baroque style details, and gilded walls. Let's take a look at how this castle came into being and how it has withstood the tests of time.
Moritzburg has a room filled with original and artificial feather artwork called "Feather Room". This room has thousands and thousands of multi-coloured feathers of pheasants, peacocks and other birds.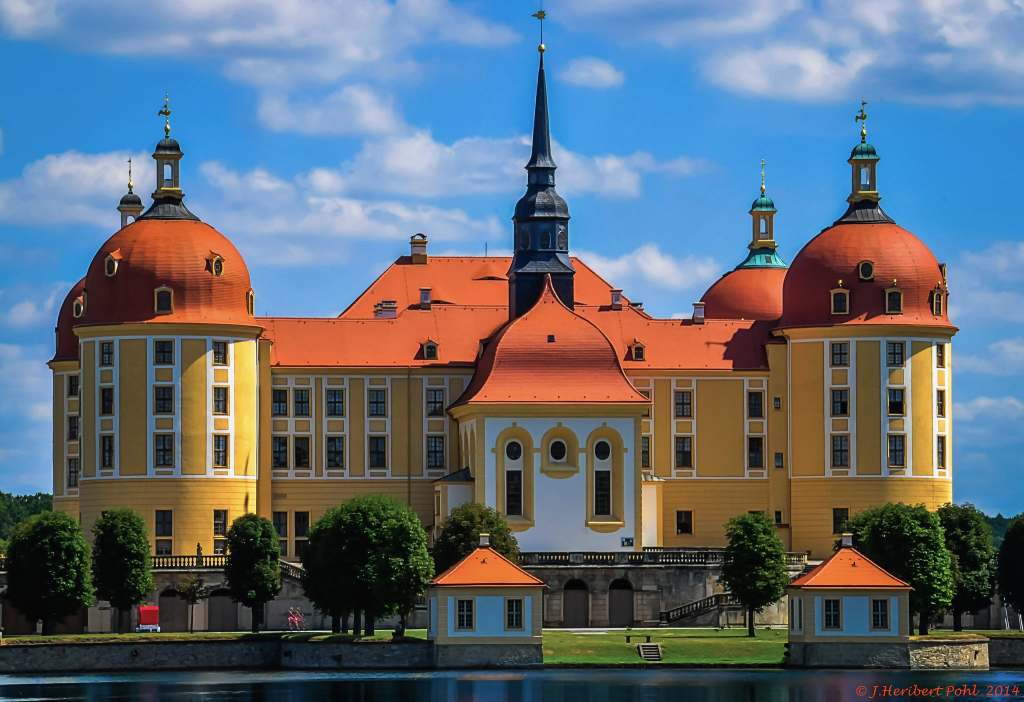 Frequently Asked Questions
Where is Moritzburg Castle Located?
Moritzburg Castle is located near the free German city of Saxon, Mortizburg. It is about 13 kilometers away from the capitol.
When was Moritzburg Castle Built? Who Build It?
The original architecture of the Mortizburg castle was commissioned by the Duke of Saxe-Zietz, Maurice in 1542. For the next few years (between 1542-47), it was utilized as a hunting lodge by the Dukes of Saxony and Moritz.
In 1723-33, Elector Augustus converted the lodge into a distinguished "Palace for Hunting." Architects Matthäus Pöppelmann, Wolf Caspar, and Zacharias Longuelune partook in the reconstruction.
When is The Best Time to Visit the Castle?
The Mortizburg castle can be visited all-year round. It looks especially dazzling in winter, but the spring scenery is quite enchanting as well.
What Other Monuments are Located Nearby?
The Meissen Albrechtsburg Castle is located 17.4 km away from Moritzburg. The Zabeltitz Baroque Garden and Wackerbarth Castle are also located nearby.
FOR HISTORY | BEAUTIFUL IMAGES | INTERESTING FACTS | TRAVEL TIPS
Early History
Origins & Extension (1542 to 1547)
The Moritzburg castle was built in 1542 by Duke Maurice of Saxon. Originally, it was designed in the vein of the renaissance style and was used as a royal lodge for hunting by the Dukes, as well as their electors.
From 1661-71, the lodge was extended to add a baroque chapel under the guidance of Elector John George II. In 1697, Elector Augustus II decided to transform the entire chapel into a Catholic church to win the general elections for the king.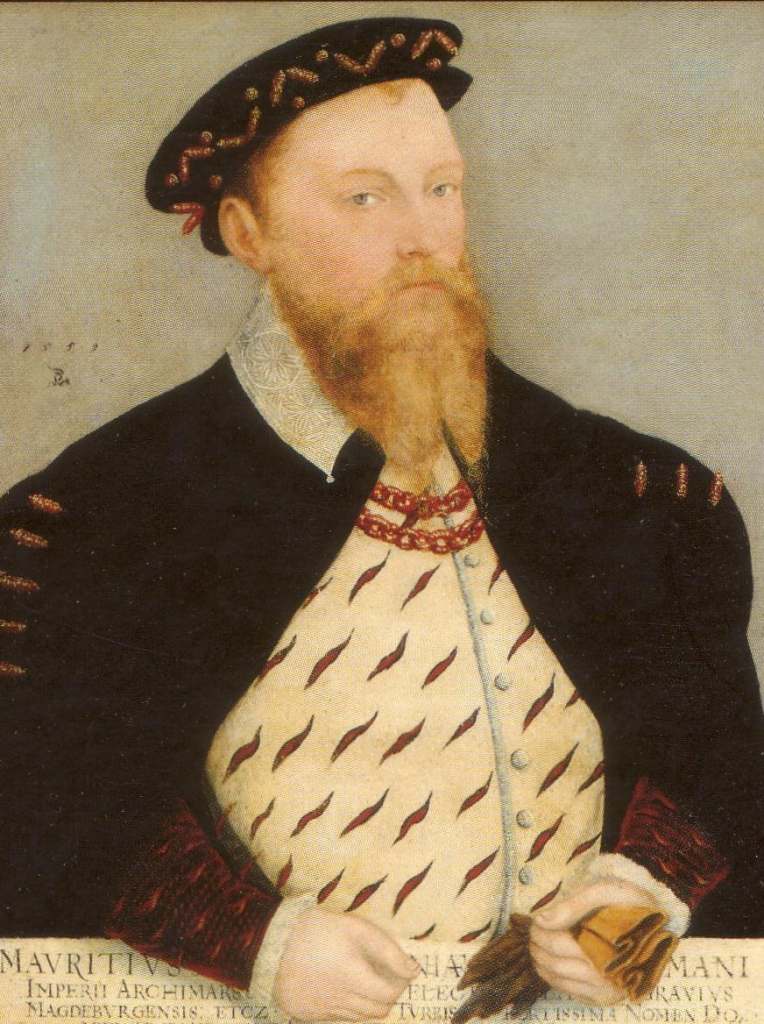 Reconstruction of Moritzburg Castle (1728-1770)
In 1723, Augustus the Strong decided to renovate the castle to honour and celebrate his hunts. Matthaeus Daniel, a world-famous architect in alliance with renowned craftsmen, converted the pre-existing renaissance building into a hunting palace with more than two hundred rooms and seven extravagant halls.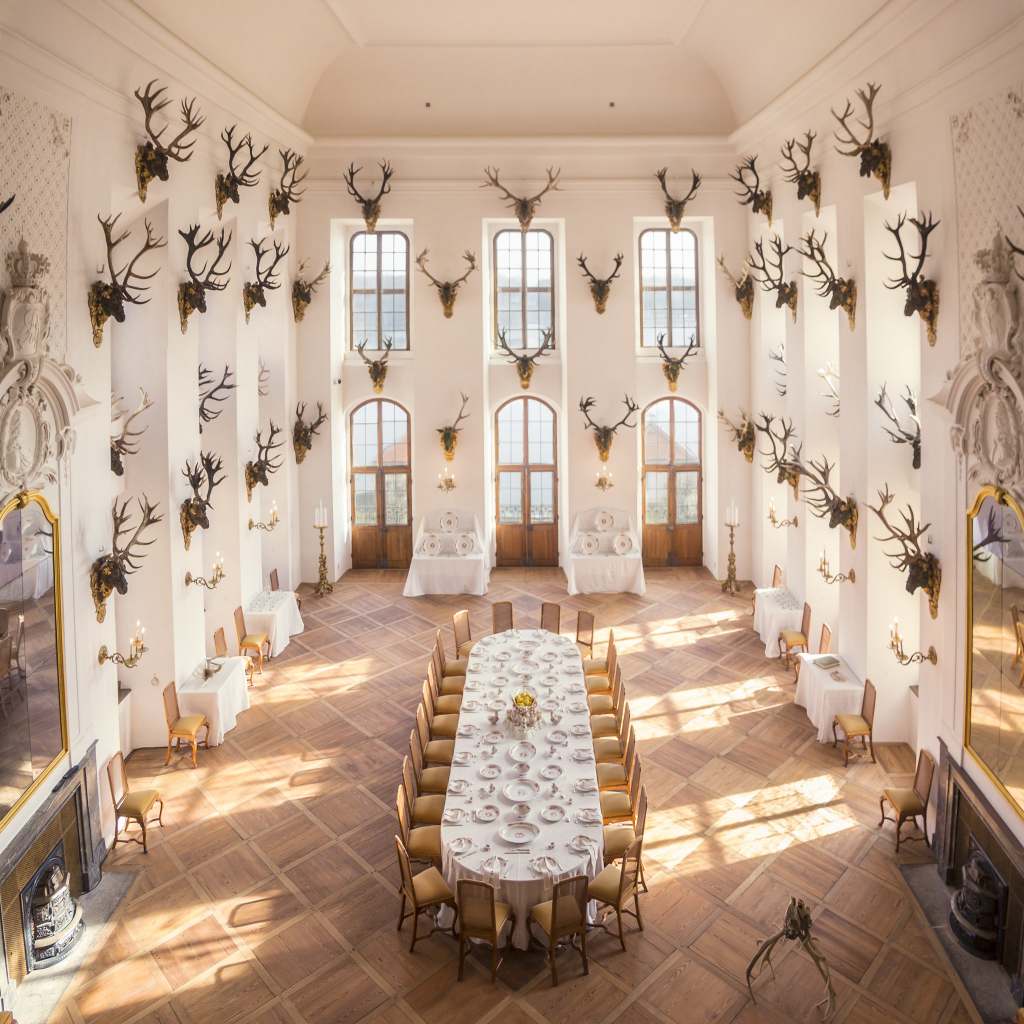 The interior of the castle is an excellent example of baroque architecture. Many rooms were furnished with hunting-themed decor and animal figurines. The dining room still contains the largest collection of 240-400 years old antlers, including the world's heaviest red deer antler.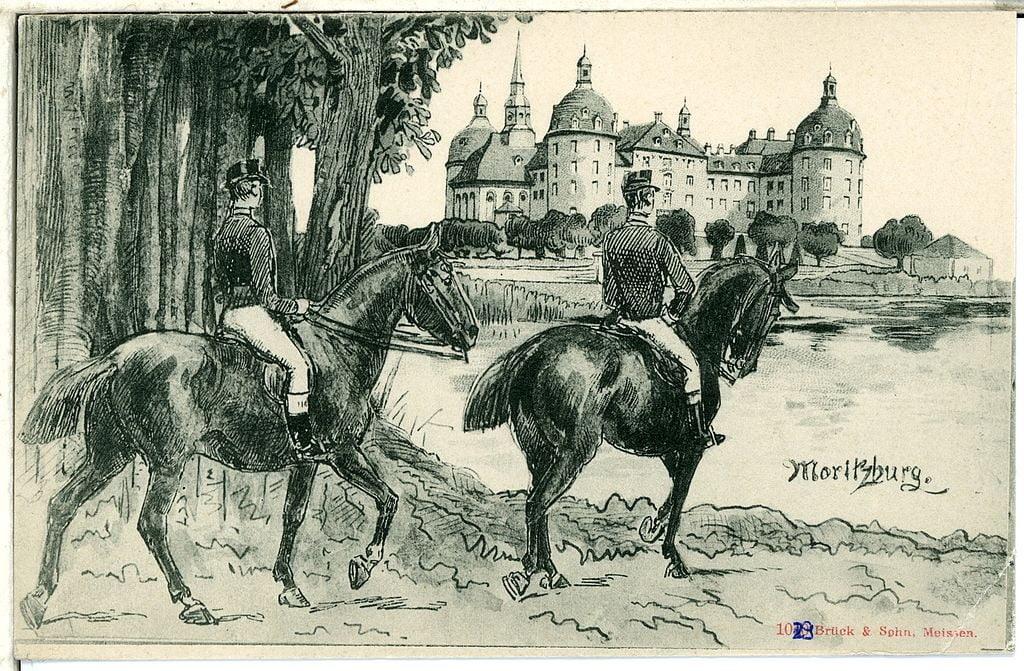 Further Extensions (1728)
French gardens were added to the north side of the Moritzburg castle in 1778. Augustus II had even more plans in regard to the further development of the park, but unfortunately it remained incomplete because of his death.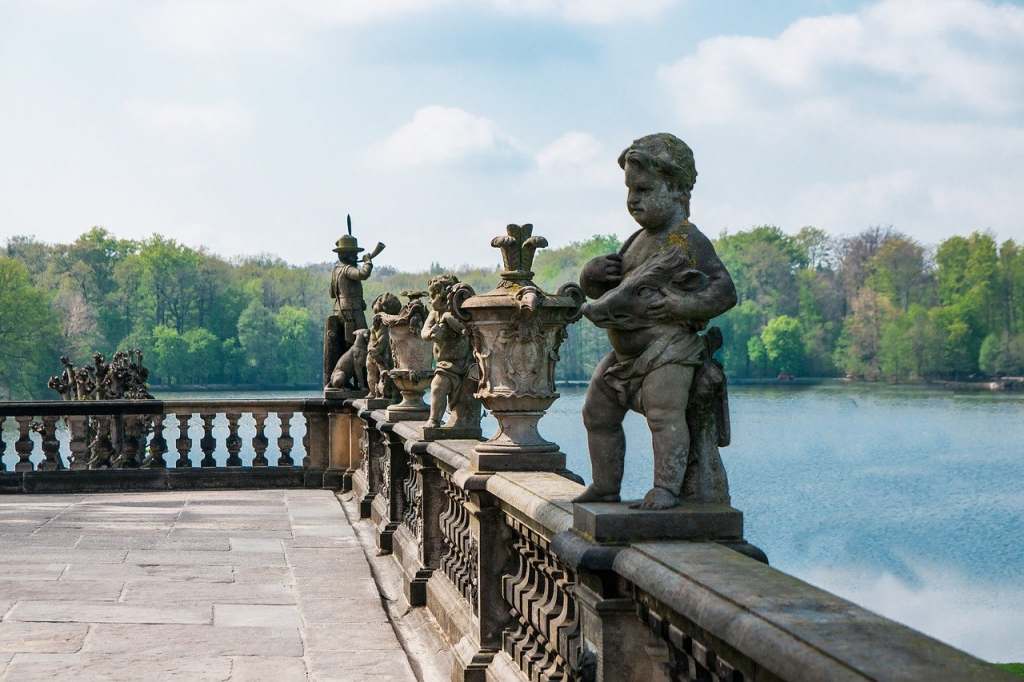 It was around the 19th century when rare and unique botanicals were planted in the gardens to enhance their romantic appeal. This part was reconstructed by the Free State and preservation authorities.
Construction of Little Pheasant Castle (1770-1776)
In the second half of the 18th century, Elector Frederick Augustus III decided to reconstruct the peasantry that was destroyed during World War.
Camillo Court Ferretti, minister and elector's friend, constructed the Little Pheasant Castle in its place. From the years 1770-76, the building was further extended to add the residency of minister Camillo, along with a fountain, 2 artificial islands, and a small lighthouse with a berth at Bernsdorf.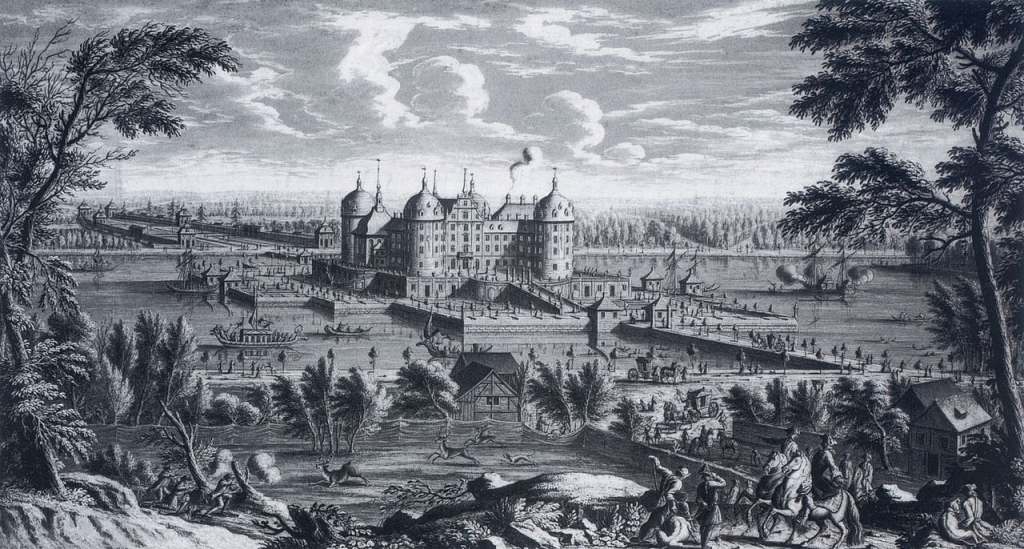 The Last Resident of Moritzburg Castle (1933-1945)
Prince Ernst Heinrich of Saxony resided in the Moritzburg castle from 1933 onwards. In 1945, he was evicted by the Soviet administration and many of the family's treasures were discovered buried in the grounds.
Revisit More Historic Places Below or Read Further
Current Times
Today, Moritzburg castle is known as a splendid architectural monument located in the middle of Halle city. It houses an art museum and has had reconstruction and restoration works carried out by preservation authorities under the Free State orders between the years 2003-2013. Some of the reconstruction work is still under progress.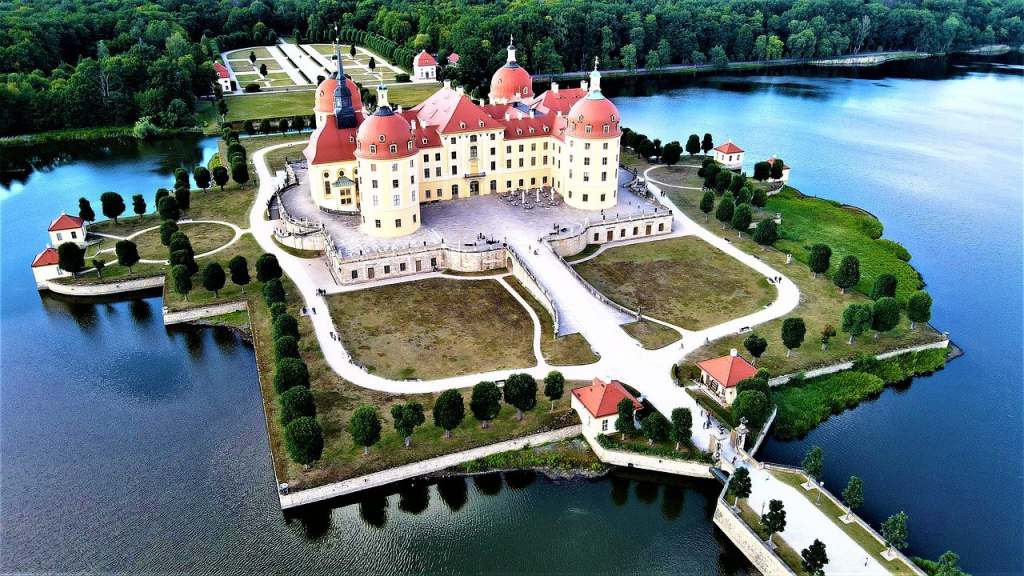 Five Major Sights to Visit
The baroque architecture of this castle attracts a large number of tourists. The whole cultural landscape is divided into 5 major sights that include the Moritzburg Baroque Castle, Little Pheasant Castle, Lighthouse, Castle Park, and a former yard kitchen building.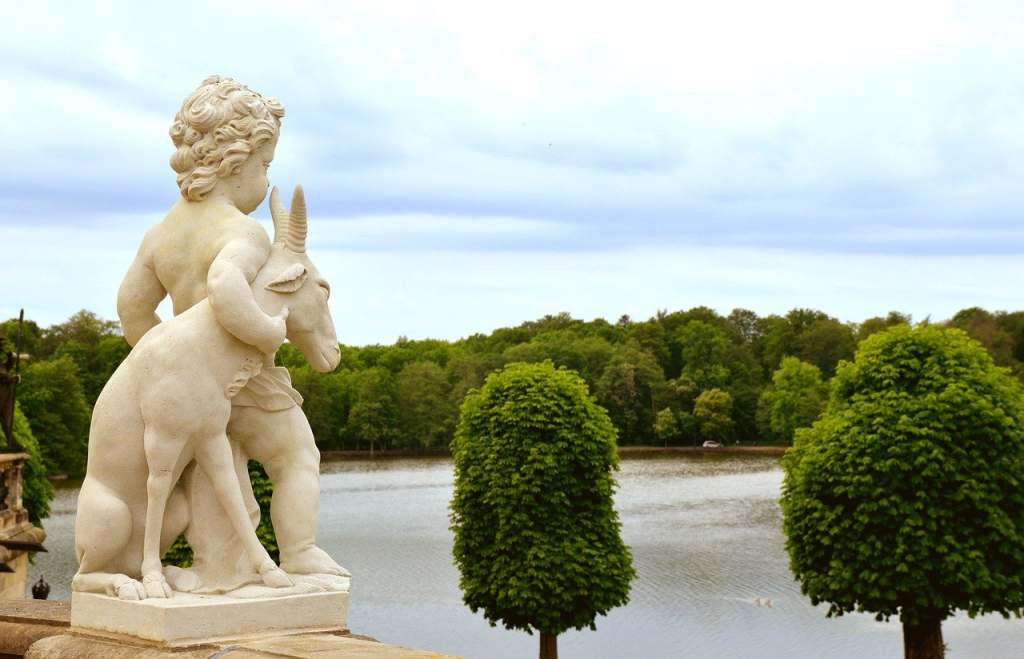 The castle has been used for the shooting of the 1973 movie, called Three Wishes for Cinderella. A number of royal carriages still stand at the castle's doorway as a tourist attraction.
Interesting Moritzburg Castle Facts
The pheasant castle at Moritzburg has a huge fountain, which looks spectacular when surrounded by grey geese.
Little Pheasant Castle, due to its small size, is considered as a miniature royal castle of the Saxon.
The Moritzburg castle has a unique collection of trophies including the world's heaviest red antler.
Moritzburg is home to the one-and-only miniature lighthouse in Saxon.
Moritzburg has a room filled with original and artificial feather artwork called "Feather Room". This room has thousands and thousands of multi-coloured feathers of pheasants, peacocks and other birds.
Visiting Moritzburg Castle – Tips and Tricks
Planning to visit? These useful tips and tricks will make your visit to the Moritzburg castle so much more convenient and easy: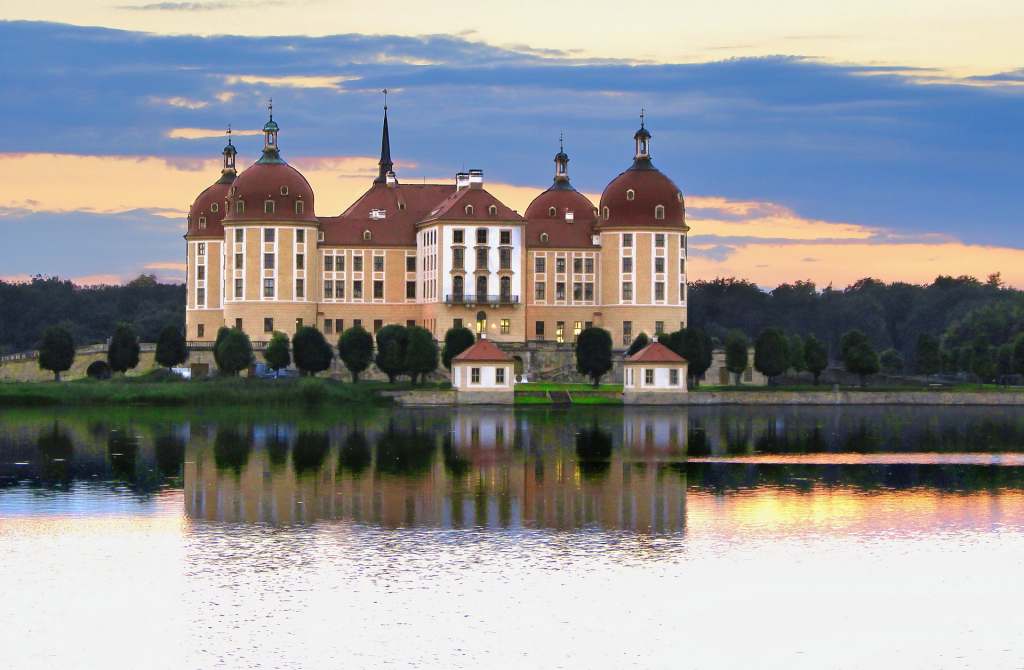 How to get to Moritzburg Castle?
You'd first have to travel to Dresden in order to visit the Moritzburg castle. Ticket prices for bus and trains depend on where you're visiting Moritzburg from. If you're traveling from Berlin, then a train ride to Dresden might cost you somewhere between €32-€82 ($38-$100 USD) along with a good three to three-and-a-half hours. A bus-oriented journey from Berlin to Dresden will cost you between €32-€42 ($38-$51 USD) and two-and-a-half hours. If you're taking a car, then it might take you two hours to get to Dresden with an estimated cost of €21-€29 ($25-$35 USD).
Once you're in Dresden, you can easily get to the Moritzburg castle by taking a car, bus, or train. It is approx. 18 km away from the Dresden Station. A conventional train ride will cost €11-€13 ($13-$14 USD).
Travel time by bus is approx. 25 min, buses leave for Moritzburg after every few minutes and depart back to the square near Moritzburg station. Travel time by car is 23-25 minutes and costs anywhere between €1-€4 ($2-$4 USD). If you're taking a taxi, then you might ramp up a bill of €50-$62 ($60-$75 USD).If you want to take the scenic route from Dresden to Moritzburg, then you can ride on the Hogwarts Express style stream train from Radebeul. Ticket prices run the gamut of 4 tiers that cover both group and individual travels. You can check them out here.
Ticket Prices, Visiting Hours & Travel Tips
The castle can be visited from Tuesday to Sunday during the opening hours: 10:00 am to 5:00 pm.
Ticket Prices for Adults are €8, €6.5 for students, €1 for Children under 18, and entry is free for the disabled.
You can explore Moritzburg castle on your own but, you can also pre-book a guided tour if you prefer.
You cannot visit the little Pheasant Castle without guided tours, though. That's because it's very small and can accommodate only a few people (10-12) at a time.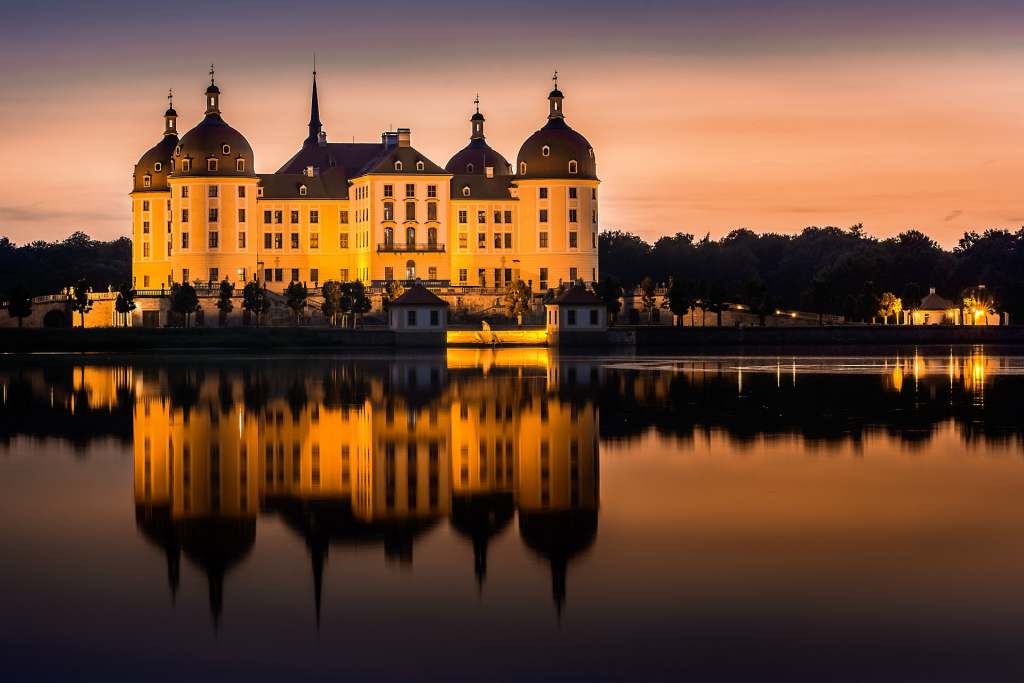 How Long Will It Take to Tour Around?
It is different depending upon the sites you would want to visit in Moritzburg. A rough estimate to visit the castle and the garden is 2 hours.
Some words of advice and tips:
Keep your phone camera-ready to capture all the beautiful sights on the castle grounds.
It's recommended to visit Moritzburg castle during the mild seasons to enjoy its extraordinary views to the fullest. The sunset is especially gorgeous from there.
Don't forget to visit the oldest inn in Moritzburg when you visit. Located near the castle, it's called the "Adams Gasthof", was founded in 1675, and offers fresh beer and regional specialties.
Quick Video Tour of The Main Moritzburg Castle Areas