Kilkenny Castle is one of the largest and most historically influential castles in Ireland. It has withstood sieges in two different civil wars while guarding an impactful crossing-point along the River Nore. The Butler family has been in residence (on and off) for centuries. Kilkenny is a beautiful blend of Norman castle and Victorian Gothic remodels, plus touches of Classical influence. Here's a closer look at how Kilkenny came to be the castle that hundreds of thousands of people visit annually:
Architectural Digest considers Kilkenny to be one of the most beautiful castles globally, up there with Windsor Castle or Versailles.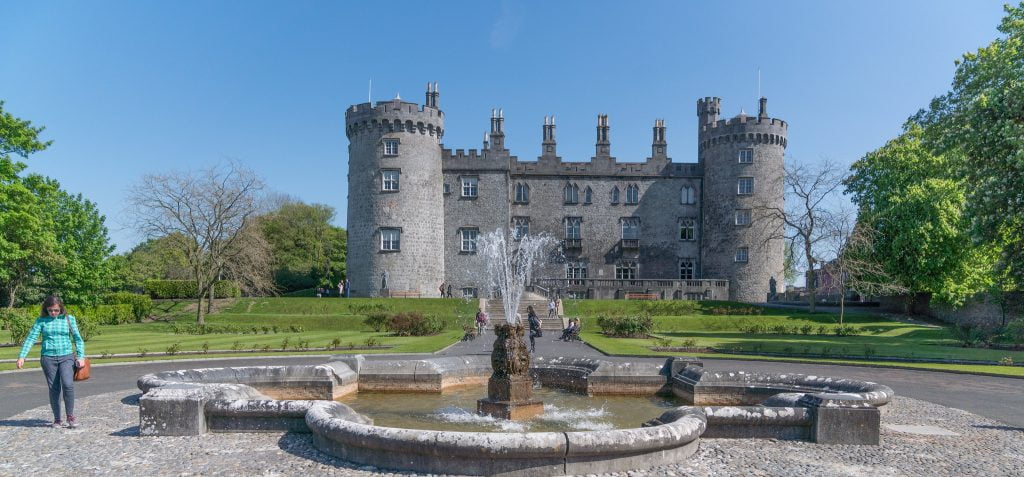 Frequently Asked Questions
Where is Kilkenny Castle Located?
Kilkenny Castle is the titular castle for both the city and county Kilkenny in Ireland, located in the mid-north of the county. County Kilkenny in the Leinster province, to the southeast in Ireland.
When was Kilkenny Castle Built? Who Build It?
Kilkenny Castle was first built in the mid-12th-century to protect a ford of the River Nore. The castle that now stands was constructed later, in 1196.
When is The Best Time to Visit the Castle?
February to May, before the summer crowds but after winter chill. Be prepared for the possibility of rain though!
What Other Monuments are Located Nearby?
FOR HISTORY | BEAUTIFUL IMAGES | INTERESTING FACTS | TRAVEL TIPS
Early History
12th & 13th Centuries
Strongbow is Ireland's name for one Richard de Clare, 2nd Earl of Pembroke (actually the nickname is used for his father too, not to be confusing). De Clare was a major influence during the Anglo-Norman invasion of Ireland in the mid-12th-century, which is when he built Kilkenny Castle.
The structure de Clare built was most likely wood, it wasn't until 1196 that his son-in-law's seneschal began major developments in the Kilkenny area, including building the castle. The castle passed through the seneschals of Killkenny until Sir Gilbert de Bohun. Sir Gilbert had a troublesome streak as far as the Crown was concerned, Edward I removed him from his position in 1300, reinstated him in 1303, but then seized the castle at Sir Gilbert's death in 1381 instead of letting it pass to the heir.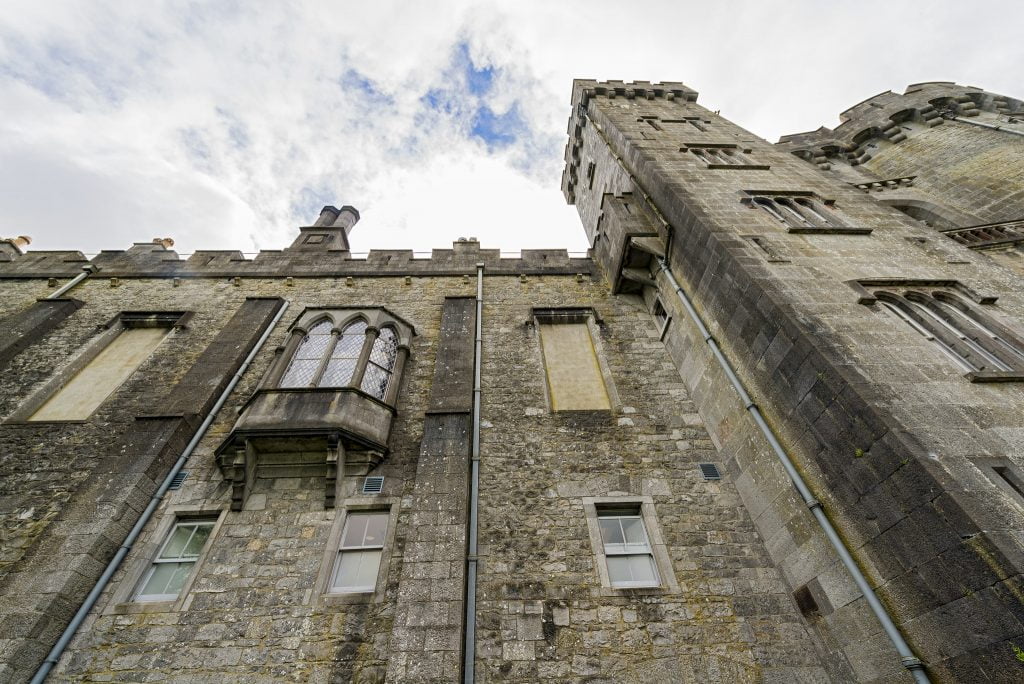 The Butler Family
The Crown sold Kilkenny Castle to the Butler family, another wealthy Irish family that had originally been Anglo-Norman. The Butler family retained the castle and Kilkenny area for centuries.
Kilkenny came into the limelight during the Irish Confederate Wars. It was the central hold of the Lord Lieutenant of Ireland, James Butler, 1st Duke of Ormond. Butler himself was based out of Dublin during the war, but his wife Elizabeth Preston remained at Kilkenny. The castle became a base for Confederate Ireland, a Catholic rebellion, and hosted their "Supreme Council" (parliament) from 1642-48. Ironic, since James Butler was Protestant.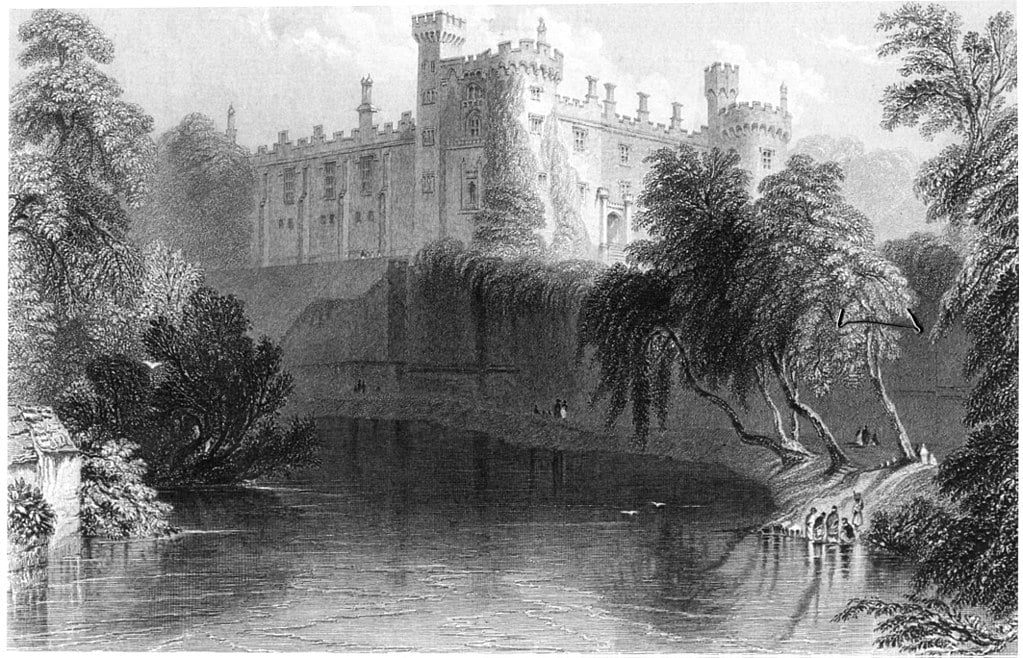 In March 1650, during the Siege of Kilkenny, Cromwellian troops damaged the east wall and northeast tower of the castle which were later torn down. Finally, in 1661, James Butler returned to Kilkenny post-exile and instigated a grand remodel into a chateau-style residence. Around 1680, part of the moat was filled in to support the latest building project: the Great Gate. The original entrance had been knocked down with the east wall, so the classically-inspired Great Gate was built as a replacement. The entrance to Kilkenny now resembled the Roman arches of triumph (or the French Arc de Triomphe built two centuries later).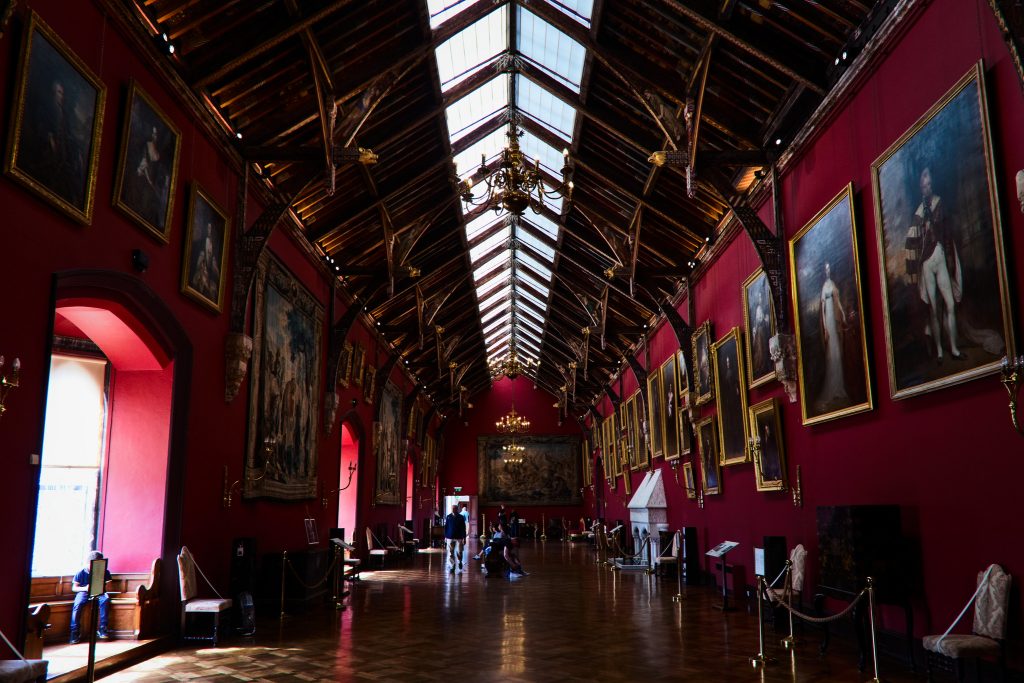 The affairs of the Bulter family began to slide around the start of the 18th century. The castle fell into a state of unkept disrepair that was only mildly slowed by renovation attempts throughout the late-18th and 19th centuries.
Revisit More Historic Places Below or Read Further
Current Times
George and Ellen Butler, the first Butlers to use the courtesy title of Lord and Lady of Ossory, took up residence at Kilkenny in 1921. They remained at the castle, living above the great gate, through the Irish Civil War. Kilkenny was sieged again, by the Irish Free State. Significant damage was dealt to the castle, although there was only one man injured.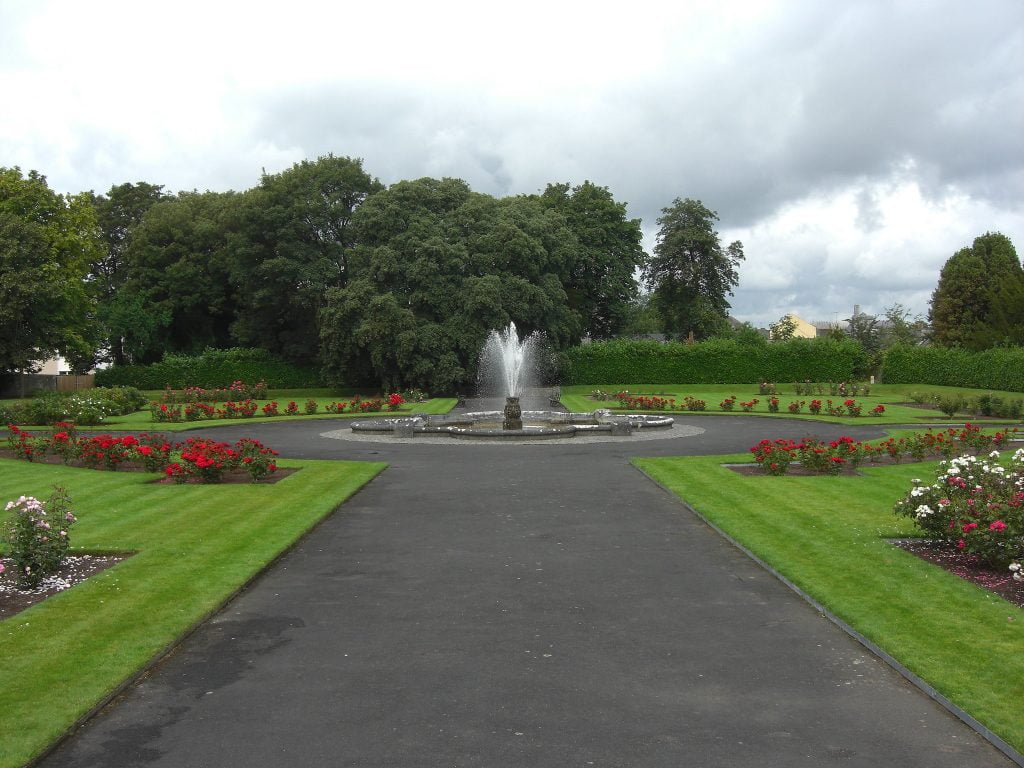 Repairs were slowly handled over the next decade before George Bulter and his family moved to London for financial reasons in 1938. Kilkenny was abandoned for thirty years before it was sold for £50 to the Castle Restoration Committee in 1967. Massive restorations took place through the remainder of the 20th century, until today when Kilkenny Castle is open to the public looking like a proper Irish castle!
Interesting Kilkenny Castle Facts
Anne Boleyn's paternal grandmother, Lady Margaret Butler, was born at Kilkenny Castle.

Mick Jagger turned up at the 1967 sale ceremony to "loon about," as he termed it.

Archeological excavations in the 1990s turned up evidence of the original entrance in the east wall, lost during the 1650 siege.

Ireland's highest (official) temperature of 91.9°F was measured at Kilkenny in 1887.

Architectural Digest considers Kilkenny to be one of the most beautiful castles globally, up there with Windsor Castle or Versailles.
Visiting Kilkenny Castle – Tips and Tricks
Kilkenny Castle is an amazingly beautiful building, part Norman castle and part Victorian remodel. It is an amazing peek into Irish history, here are some insights for planning your visit: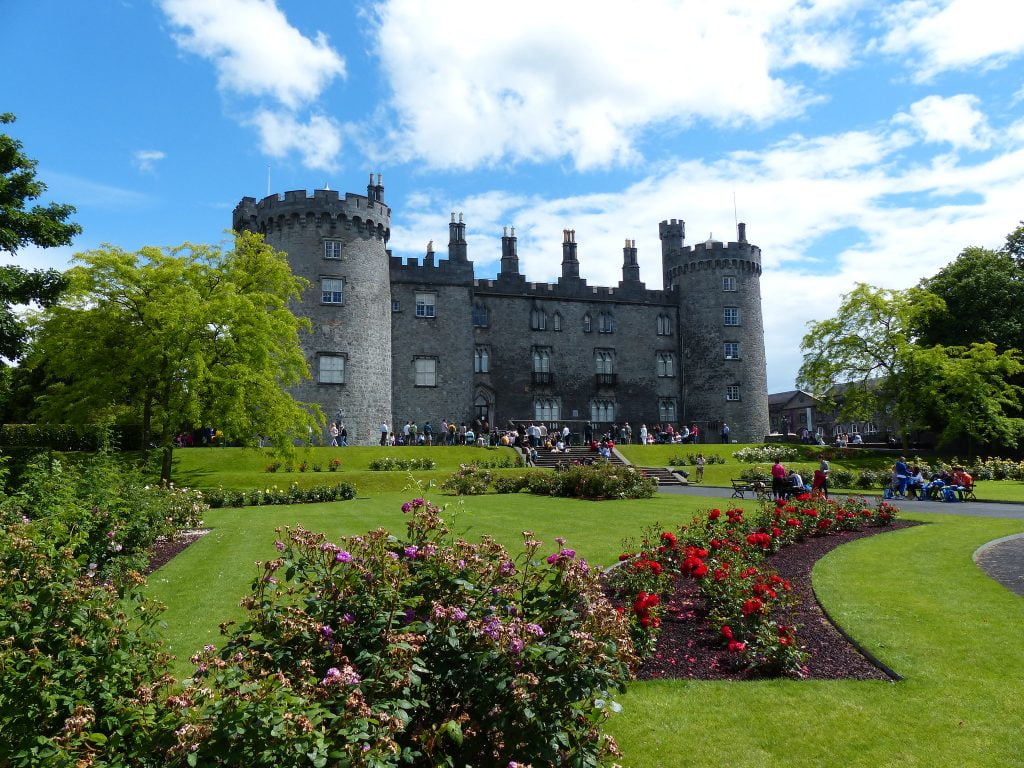 How to get to Kilkenny Castle?
Dublin is the central hub of Ireland, with most of the transportation spreading like a web from there. For example, Kilkenny Castle is nearly the same distance from Dublin and Cork. From Dublin, it would take around two hours by bus to travel to Kilkenny, while from Cork it would take around five and a half.
So, from Dublin, Kilkenny Castle is about two hours away via bus or train. From Dublin City South, Burgh Quay you could catch the 600 bus line to Kilkenny, Ormand Road for €10-17 ($11-20 USD). The train from Heuston Station, Dublin along the Kildare/Waterford Service to Kilkenny MacDonagh Station would be €13-18 ($15-21 USD). Driving would take 80 minutes, between €15-21 ($17-25 USD).
Ticket Prices, Visiting Hours & Travel Tips
Until the end of 2021, visiting Kilkenny Castle is entirely free. When ticket prices do come back, you'll want to check the official website for details here. An outside source quotes ticket prices for self-guided tours as €8, €6, or €4 ($9, $7, or $5 USD) for adults; seniors and groups of 20 or more; and children 12-17 or students with ID. Guided tours, when they make a comeback, are listed at €12, €10, or €6 ($14, $12, or $7 USD). Both self-guided and guided has a family option, at €20 or €30 ($24 or $35 USD). But again, check the official website for the most up-to-date info!
Kilkenny Castle has a self-guided tour set up via information leaflets, available in several languages. The castle is open from 9:30 am to 5:00 pm from October to March, between April and September they stay open until 5:30 pm. The Kilkenny park and garden have more complicated hours that vary by sunlight hours throughout the year, but overall the grounds are open by 9 am daily. The earliest close is 4:30 pm with summer hours until 8:30 pm. December 24th the grounds close at 1:00 pm and do not open the next day at all.

How Long Will It Take to Tour Around?
You'll need around two hours to fully take in this beautiful castle and its grounds.
Some words of advice and tips:
The interior furnishings of the castle remain somewhat spartan as most furnishings were sold in a 1936 estate sale when the Lord and Lady moved to London.
There isn't parking at the castle itself, but there are several options nearby in Kilkenny.
While there is a food court on the castle grounds, there are also several options within walking distance in Kilkenny town to try.
Don't forget to visit Kilkenny Design Center across the road from the castle, it features a gift shop and exhibits in what used to be the castle stables.
Quick Video Tour of The Main Kilkenny Castle Areas