The majestic white castle of Miramare is one of the finest historical castles in Italy. Its regal seaside perch not only ensures excellent views from all sides but also makes it an amazing tourist destination. We'll look at everything that makes it unique and how you can get the best of your visit there:
The tragic story of Maximilian and Charlotte has spawned the rumor that anyone who sleeps at Miramare Castle is cursed to die young and violently in a foreign land.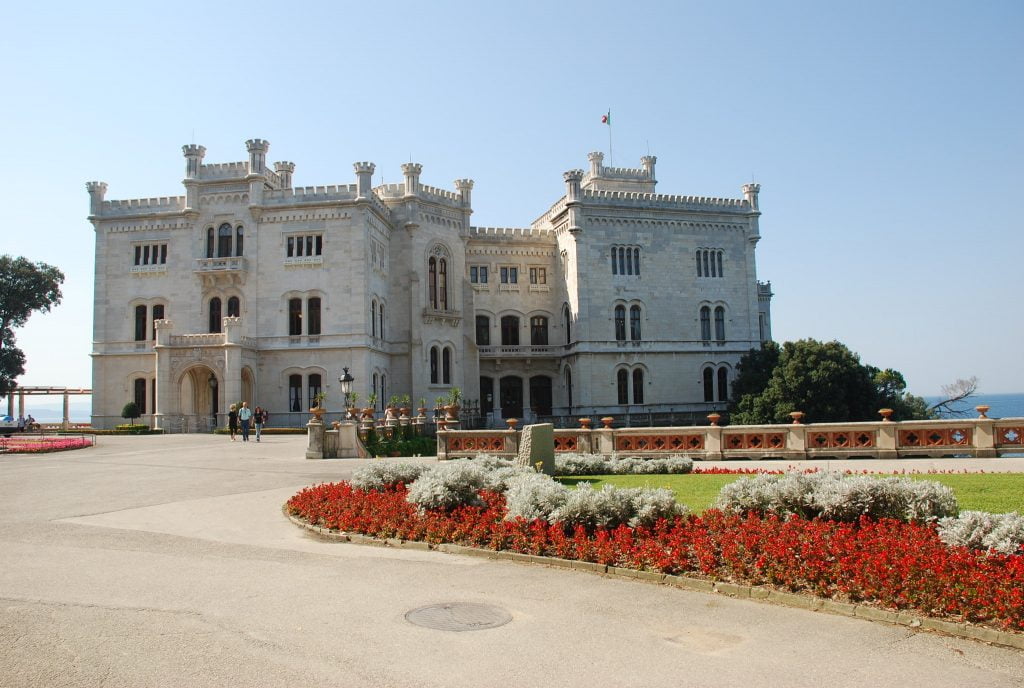 Frequently Asked Questions
Where is Miramare Castle Located?
The majestic presence of Miramare Castle stands tall on the Gulf of Trieste, almost 100 miles from Venice, Italy.
When was Miramare Castle Built? Who Build It?
Miramare Castle was built in 1860. It was constructed on the behest of the Austrian Archduke, Ferdinand Maximilian, for his wife Charlotte.
When is The Best Time to Visit the Castle?
Summer is the best time to visit, as visiting hours are longer and you get more time to explore the beautiful gardens!
What Other Monuments are Located Nearby?
Triest Harbor and the Canale Grande are also great locations to visit when you're in the vicinity of Miramare Castle.
FOR HISTORY | BEAUTIFUL IMAGES | INTERESTING FACTS | TRAVEL TIPS
Early History
The Physical Interpretation of Love
Before Archduke Maximilian became Emperor Maximilian of Mexico, he had Miramare Castle commissioned for his beloved wife, Charlotte of Belgium. However, that's not the only love affair that Maximillian was honoring – the fact was, he'd fallen in love with the gorgeous views surrounding the bay, and so he had a residence built there that he could occupy with his wife.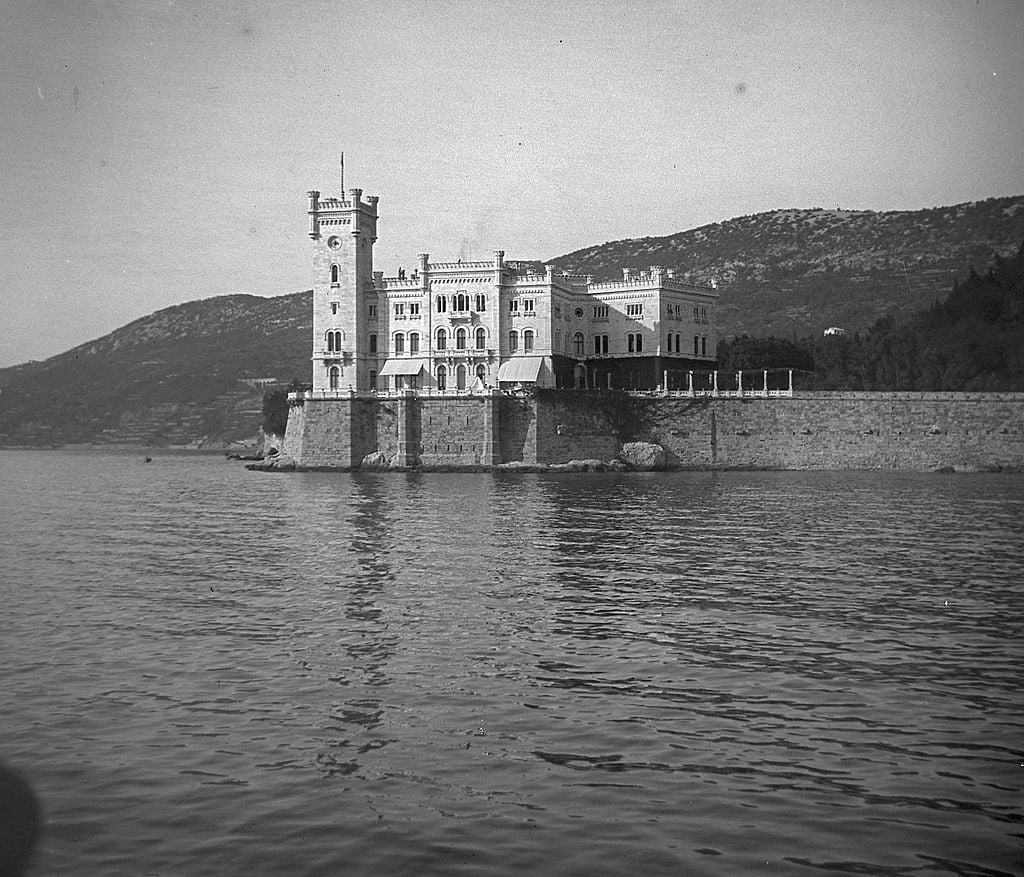 The Downfall
The monarchists of Mexico had wanted Maximilian to ascend the throne since 1859 (with the support of Napoleon III of France). Finally, he acquiesced in 1864 and moved to Mexico City. Three years had passed when Napoleon III rescinded his French support. Only a month later, Maximilian was executed and his wife, Charlotte, went insane with grief.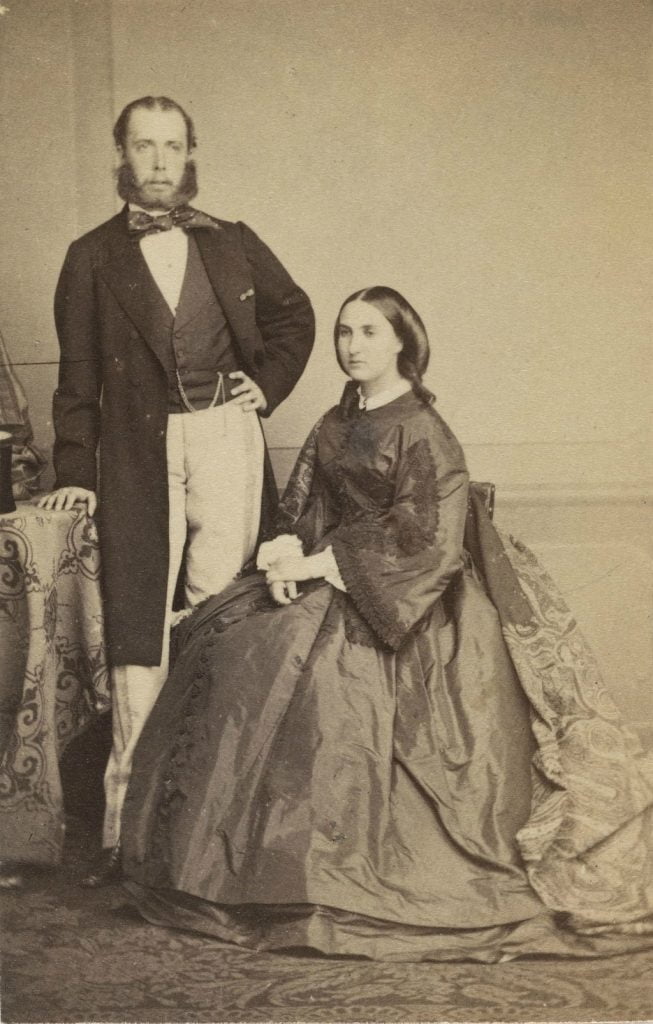 Revisit More Historic Places Below or Read Further
Current Times
The 19th-century architecture and interior design of Miramare Castle are some of the finest examples of that era. In fact, the castle is still furnished with all the original pieces from that time. You'll also be able to see the original coat of arms and the gorgeous tapestries from Maximilian's day. But best of all are the stunning views of Triste Bay that one is able to look over and appreciate from the balconies.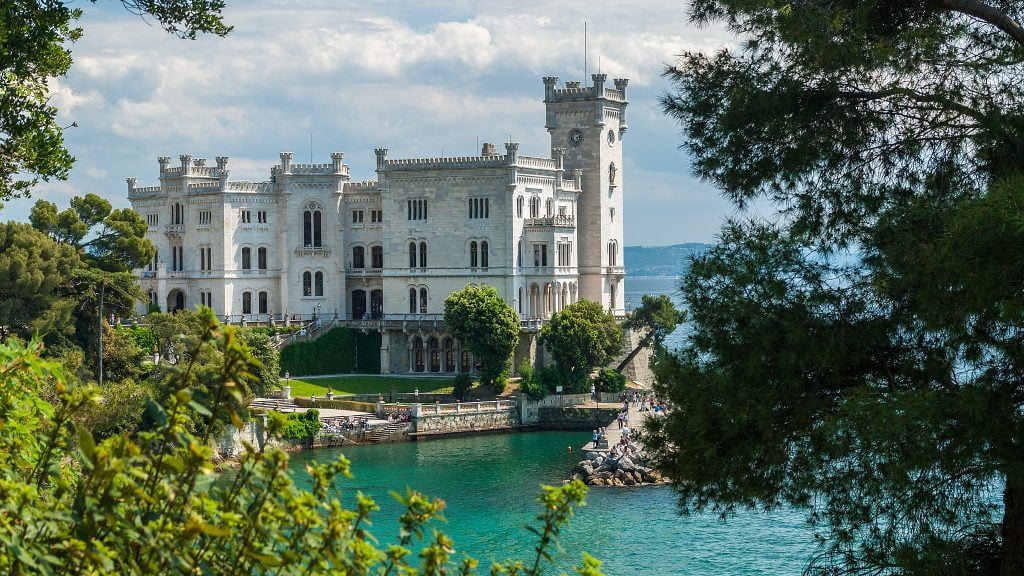 Interesting Miramare Castle Facts
The large park (22 hectares or 54.4 acres) that surrounds Miramare Castle features rare and precious tree species that were curated by the Emperor Maximillian himself. It should be noted that he found all these exotic plants and trees during his expedition aboard the vessel "Novara."
Maximilian was crowned king just four years after moving into Miramare Castle and executed only three years later.Legend has it that the ghost of his wife Charlotte still resides at the castle park, calling for the dead Maximilian.
The tragic story of Maximilian and Charlotte has spawned the rumor that anyone who sleeps at Miramare Castle is cursed to die young and violently in a foreign land.
Archduke Maximilian supervised the construction of the castle himself, and moved into the ground floor with Charlotte before the rest of the castle had been completed.
The Gothic, Medieval, and Renaissance combination of architectural styles make this castle a true marvel for aficionados.
Visiting Miramare Castle – Tips and Tricks
The tragic and doomed romance of Maximilian and Charlotte is still one of the greatest pulls to Miramare Castle for tourists. Add to that the sheer romance of the surroundings and everyone who visits never returns disappointed. If you, too, are planning a visit, then here's everything you need to know before putting it in your itinerary: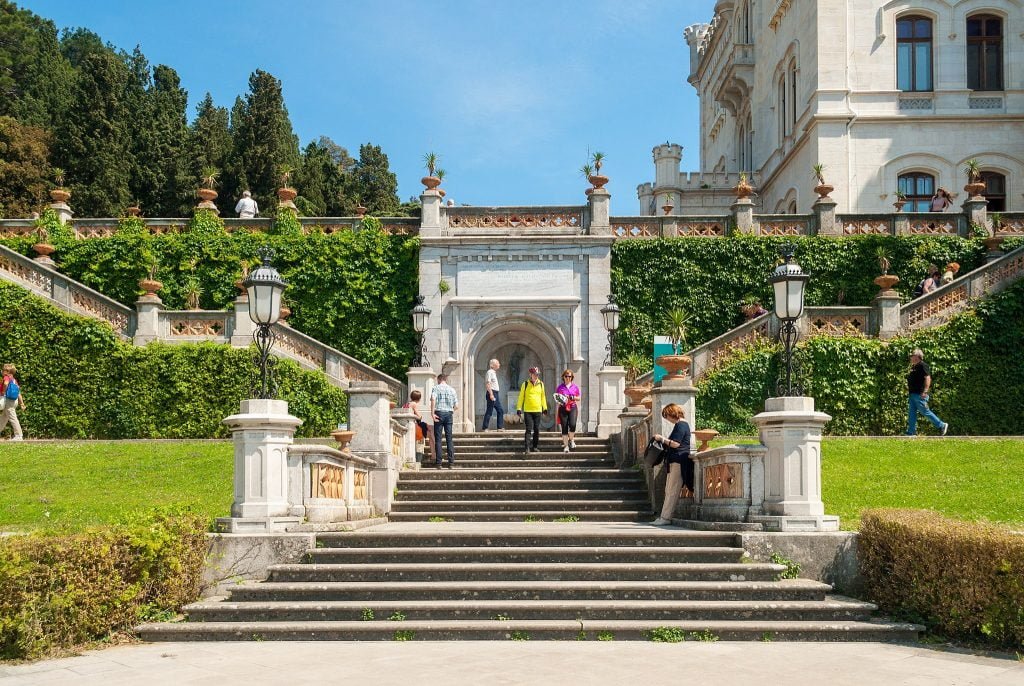 How to get to Miramare Castle?
It's pretty easy to get to Miramare Castle from Triste, Italy. You can either take the train from Trieste Centrale to Miramare for €0.89-€2.66 ($1-$3 USD) and walk the rest of the 11 minutes to the castle on foot. The entire journey would take 20 minutes. You can also take the G51 or G21 buses from Trieste and get off at Grignano/Miramare. From there, it's a 12-minute walk to the castle itself. The whole journey will take half an hour.
If you want to drive there yourself, then you can make the 9.2 km (5.7 miles) journey in 11 minutes total at the cost of €0.89-€1.78 ($1-$2 USD).
Ticket Prices, Visiting Hours & Travel Tips
Ticket prices for Miramare Castle begin at €6 ($7 USD) for foreign visitors. For EU card holders, it can be bought at a reduced price of €4 ($5 USD). Entrance is free for those under 18 from the EU; kids under 12 must be accompanied by an adult.
In April, May, and September, opening hours are from 8:00 am to 6:00 pm. In March and October, visiting times are from 8:00 am to 5:00 pm. In June, July, and August, 8:00 am to 7:00 pm. In January and February, 8:00 am to 4:00 pm.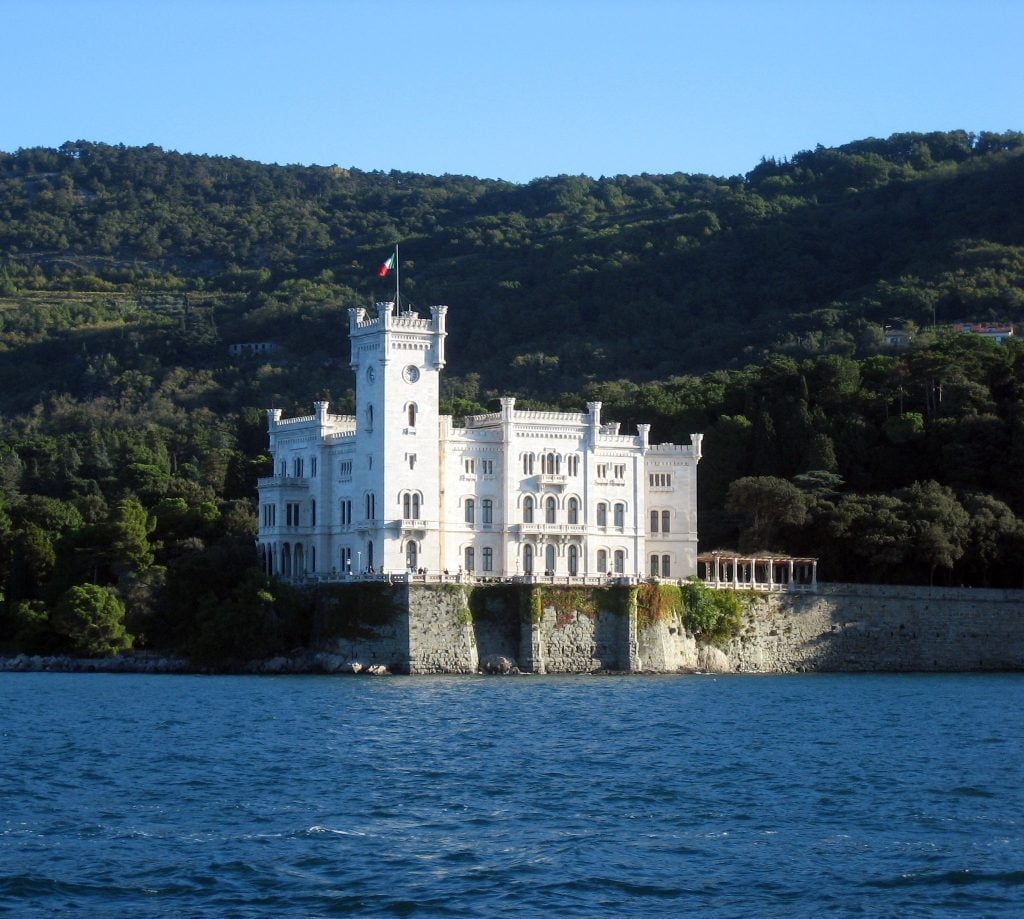 How Long Will It Take to Tour Around?
You'll need approximately two and a half hours to fully explore Miramare Castle.
Some words of advice and tips:
Visitors are not allowed to take pictures of the castle's interior.
If you're feeling hungry or thirsty, there's a small bar where you can quench your cravings.
Be sure not to miss the cute little turtles that sun themselves on the ponds around the castle park.
Quick Video Tour of The Main Miramare Castle Areas