Formerly belonging to a long line of Romanian royals, Cantacuzino Castle is one of the country's best tourist destinations. The soul of this castle is ensconced in a rich cultural history and it's owned by a family whose pedigree dates back a thousand years. It resides in a cozy little village that's a great resort destination in Romania and attracts thousands of tourists every year. Here's everything you need to know about it: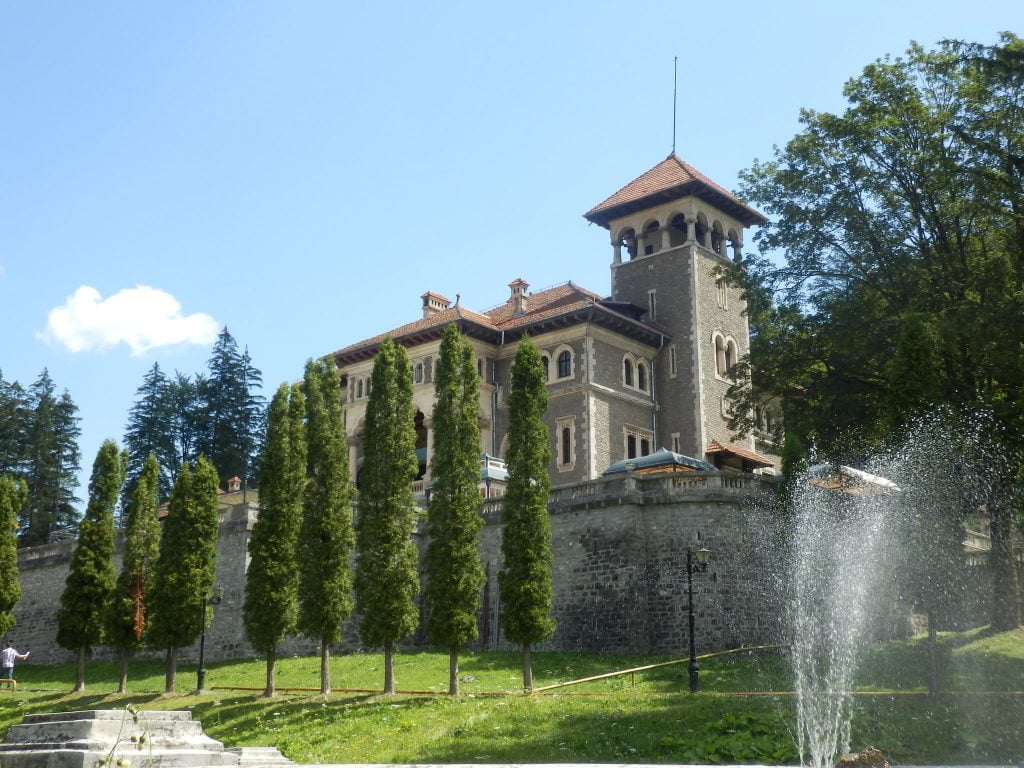 Frequently Asked Questions
Where is Cantacuzino Castle Located?
Situated in the beautiful village of Busteni, Romania, Cantacuzino Castle is surrounded by stunning scenery and proud mountains.
When was Cantacuzino Castle Built? Who Build It?
The site of the castle always belonged to the Cantacuzino family, but it housed an ancient chalet before Prince Gheorghe Grigore Cantacuzino built the castle on it in 1901.
When is The Best Time to Visit the Castle?
Spring or summer is the best time to visit, as you can enjoy the mountainous surroundings in their full green bloom!
What Other Monuments are Located Nearby?
You can visit Peles Castle or the 7 Stair Canyon, both of which are also attractive tourist destinations near Cantacuzino Castle.
FOR HISTORY | BEAUTIFUL IMAGES | INTERESTING FACTS | TRAVEL TIPS
Early History
Boasting A Historical Legacy
Cantacuzino Castle was home to one of the most prestigious families of Romania. They hailed from Greek origins and even boasted Byzantanian descent. They were the original owners of the land where Cantacuzino stands today. In fact, this land was initially a site that previously housed an ancient hunting house or chalet. It was a stopover spot for the Cantacuzino family where they rested on their way to Brasov.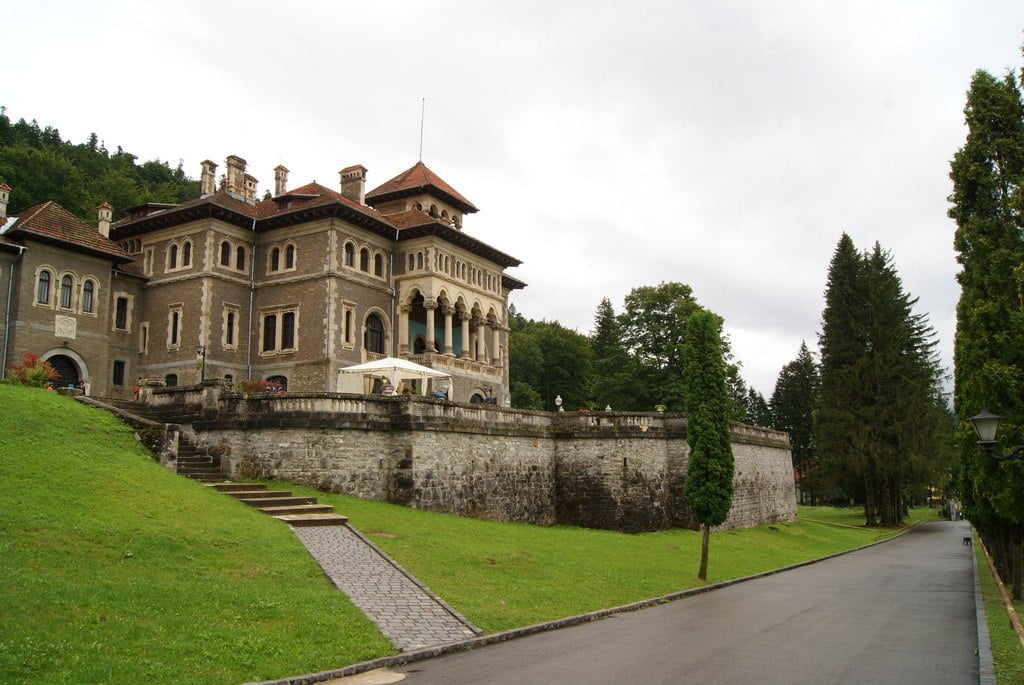 The Twentieth Century Revamp
Cantacuzino Castle came into the limelight in the twentieth century, when Prince Gheorghe Grigore Cantacuzino initiated an ambitious reconstruction venture. He was the richest man in Romania at the time as well as a highly-regarded figure in politics. He held a position as a judge while holding short-term office as Prime Minister of Romania.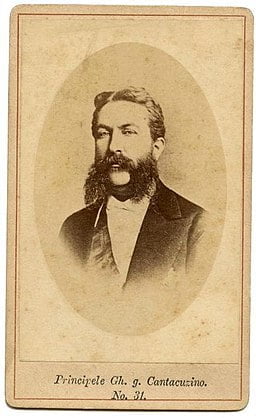 The neo-Romanian refurbishment of the castle brought its historic value to life once again. Construction began in 1901 on the site of the chalet. Nestled at the foot of Zamora mountain, the grand scale and beautiful surroundings of Cantacuzino made it quite a destination.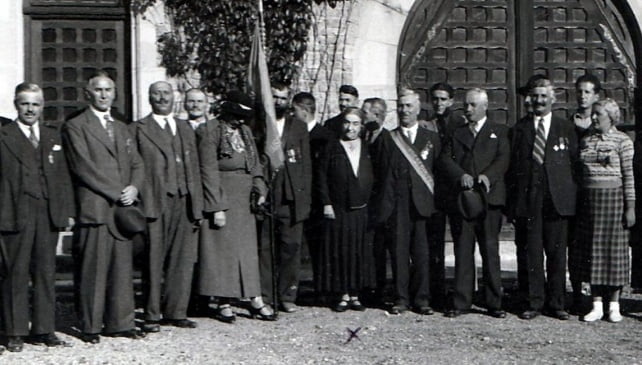 The architecture of Cantacuzino impersonated the neo-Romanian style along with accents of oriental and Italian renaissance features. It was designed by Grigore Cerchez, a well-known Romanian civil engineer and architect. It was completed just two years before the death of Prince Gheorghe and is still one of the most stunning places to visit in Romania.
Revisit More Historic Places Below or Read Further
Current Times
Cantacuzino Castle now belongs to the Ministry of the Interior and is reminiscent of the Brancoveanu monuments, as well as the boyar houses of Moscow. From the stunning carvings on its arcaded balconies to its lush, sprawling gardens and peaceful surroundings, it's a sight to see even today.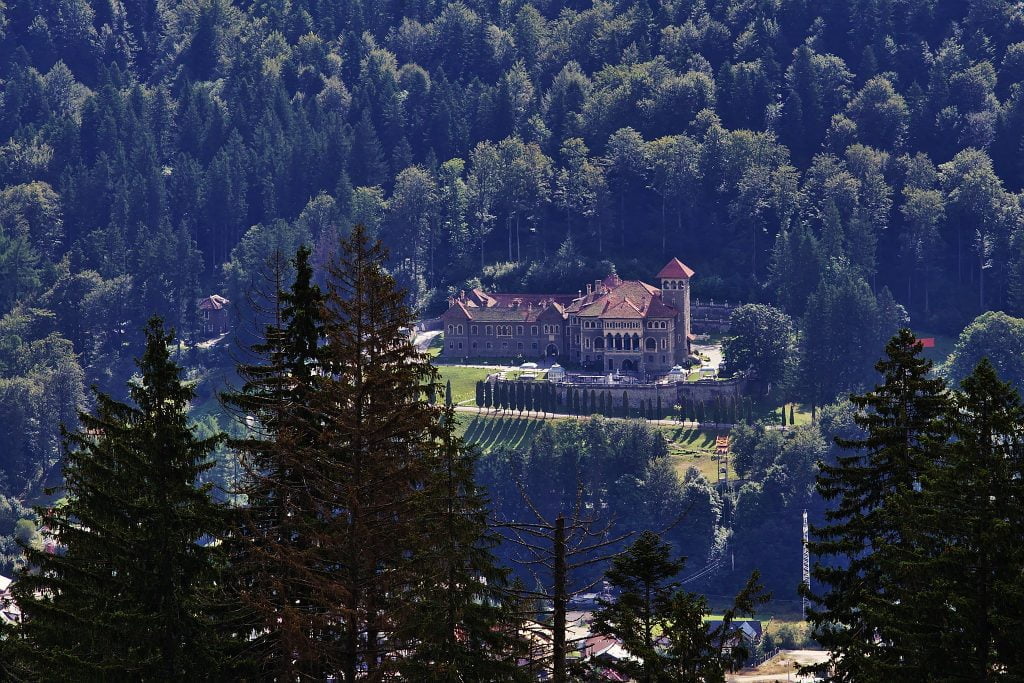 During the Communist regime, the castle was nationalized. Almost all of the furniture and paintings that it was furnished with were removed or stolen during this time. There's only one room inside the castle that remains as it was, the "Honorary Saloon." It serves as a canvas that you can use to visualize how the rest of the castle might have looked had it retained its original form.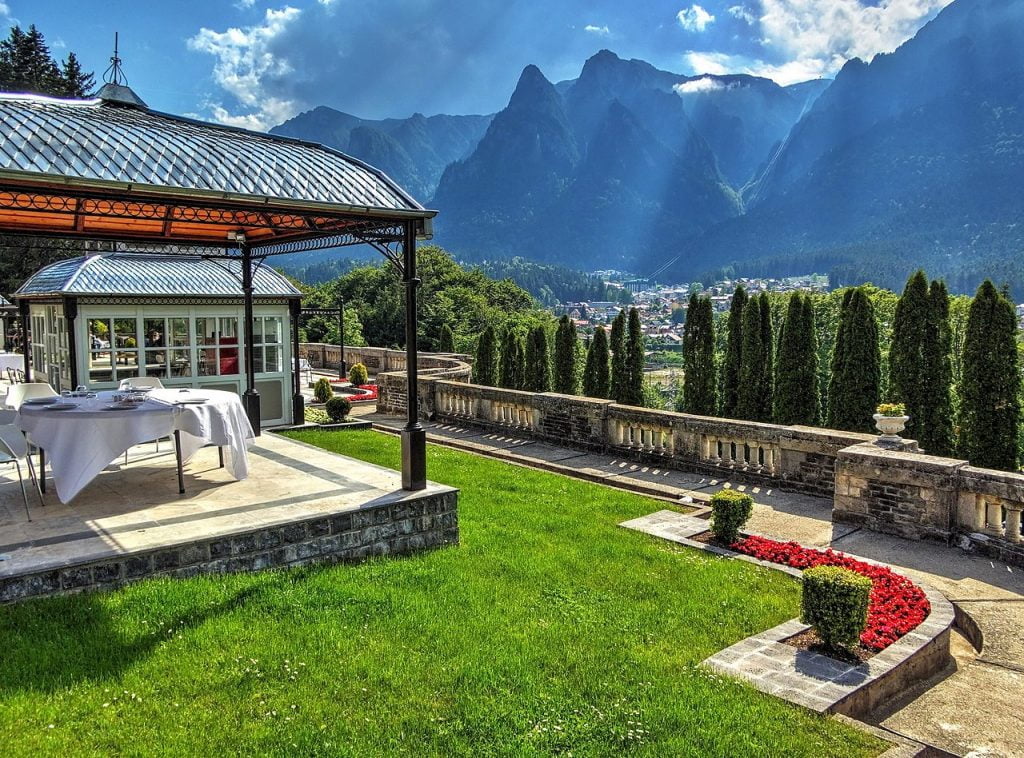 Interesting Cantacuzino Castle Facts
Cantacuzino is embellished with expensive decor and rare construction materials. Its doors are sculpted out of authentic, high-quality oak and the stained glass used in the windows was imported from Venice. Even the fireplace is decorated with gold foils and beautiful mosaics.
Covering approximately 3000 sq. meters (about three-quarters of an acre), it took a total of 10 years to fully build Cantacuzino Castle.
Some of the period rooms inside the castle are still intact and used to hold special exhibitions.
One of the most impressive rooms at Cantacuzino Castle is the Grand Ballroom. It features 12 portraits of the Cantacuzino family members on one side of the wall, while the opposite side features emblazons of 27 families that were connected to the Cantacuzinos in some way.
Visiting Cantacuzino Castle – Tips and Tricks
Not as well-known as the other castles in Romania, Cantacuzino Castle is one of the most beautiful sites in the country. We definitely recommend you to check it out. If you're in the area, then put it in your itinerary, here's some handy information that will help you plan the perfect visit: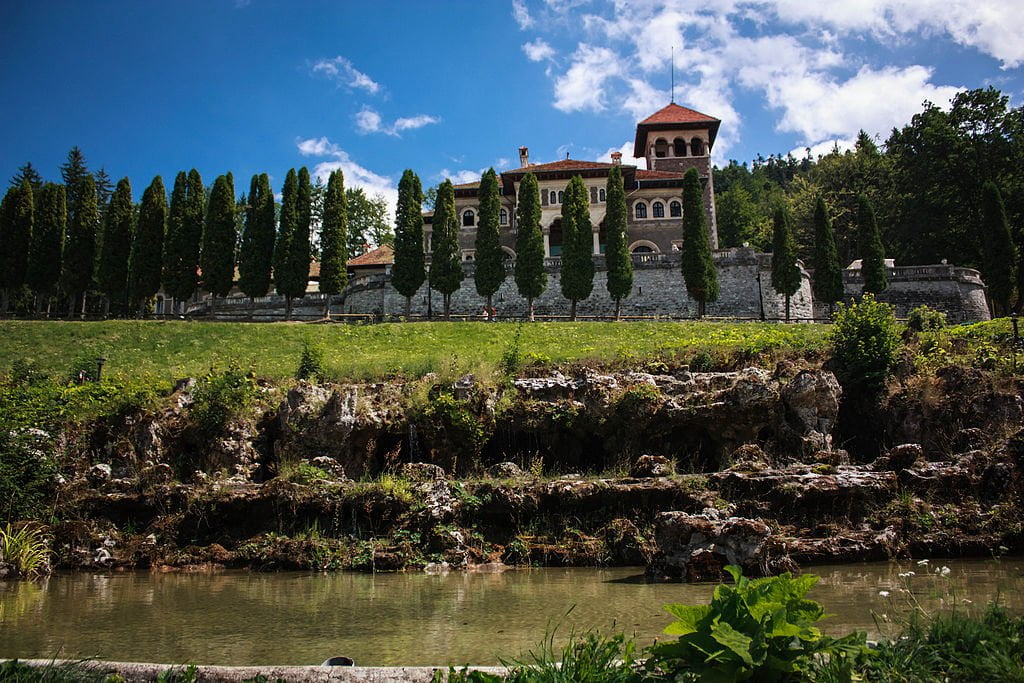 How to get to Cantacuzino Castle?
You can take a train from the Romanian capital, at the Bucureşti Nord Gr. A station, to the town of Buftea. The entire journey will take 15 minutes and cost you 5-17 LEI ($1-$4 USD). From there, it's another hour-and-a-half train ride to the resort village of Buşteni for 9-47 LEI ($2-$11 USD). You can walk from the train station to the castle in just 15 minutes. It's a 1.2 km (3/4 mile) walk.
Alternatively, you can drive the 145 km (90 miles) from Bucharest to Buşteni in two hours at a cost of 60-93 LEI ($14-$21 USD).
Ticket Prices, Visiting Hours & Travel Tips
Information was checked & updated on October 22, 2023.
Cantacuzino Castle is open all week long. Timings from Monday to Sunday are 10:00 am to 10:00 pm.
Tickets for an adult cost 55 LEI ($12 USD) and 75 LEI ($16 USD) depending on the kind of package that you're availing of. For retired people, it's 40 LEI ($9 USD) and 50 LEI ($11 USD) respectively. Students can also avail themselves of the packages at 40 LEI ($9 USD) and 50 LEI ($11 USD). Children under 6 and disabled people can enter for free. Kids in the 6-12 year range can get a ticket for 35 LEI ($8 USD) and 25 LEI ($5 USD) depending on the package. Prices ramp up for teenagers and tweens (aged 13-18 years) for 40 LEI ($9 USD) and 30LEI ($6 USD).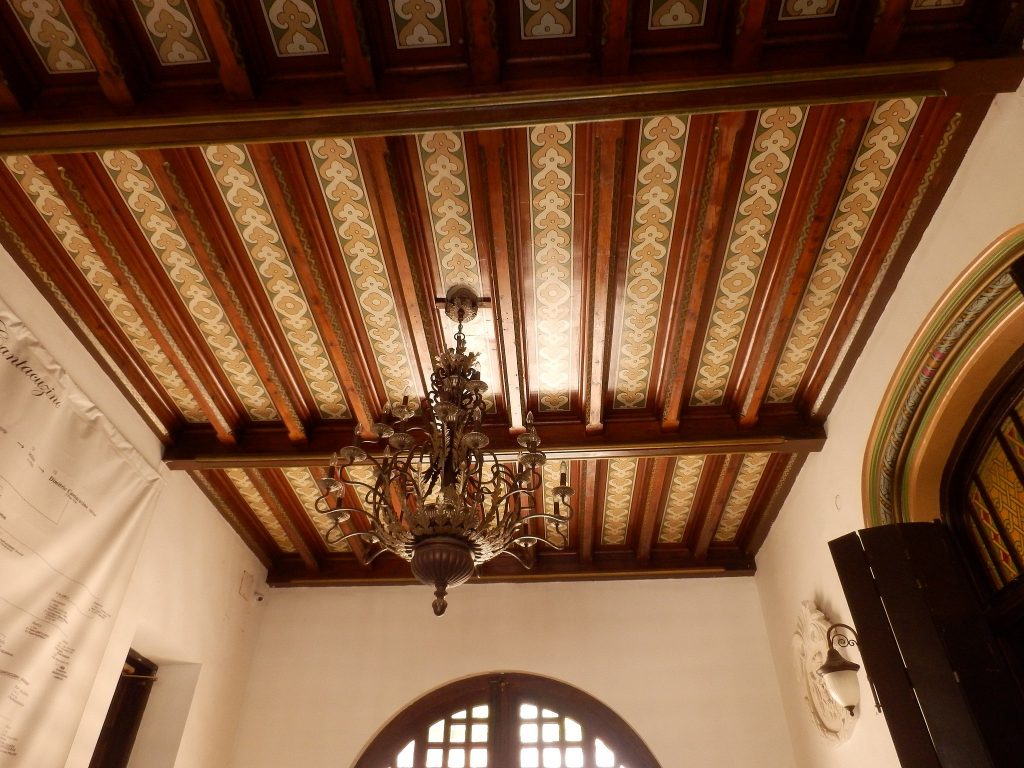 How Long Will It Take to Tour Around?
Two and a half hours is the recommended duration of a Cantacuzino Castle tour.
Some words of advice and tips:
You can avail free parking spots if you've driven up to the castle.
The castle doesn't give guided tours in English. You'll need to put in a request for an English-speaking guide beforehand if you really want to.

You should definitely experience the view overlooking the Bucegi Mountains from the castle. It's picture-perfect and you can make the most of it while sitting at the Canta Cuisine restaurant where you can enjoy French and international cuisine.
Quick Video Tour of The Main Cantacuzino Castle Areas