Coca Castle (better known as Castillo de Coco in Spain) boasts a massive stone structure. It is one of the finest examples of Spanish vernacular architecture. With its square baileys, polygonal towers, a dry moat, and unique Mudejar architecture work, it's definitely one of the best historic attractions that Spain has to offer. Although it's being used as a school these days, you can still visit and appreciate its gorgeous craftsmanship. Here's everything you need to know about it:
The classic brickwork of this castle is one of the finest examples of Mudejar craftsmanship. The filigree is gorgeously detailed and is known as the classic style of Islamic craftsmen who used to live under Christians.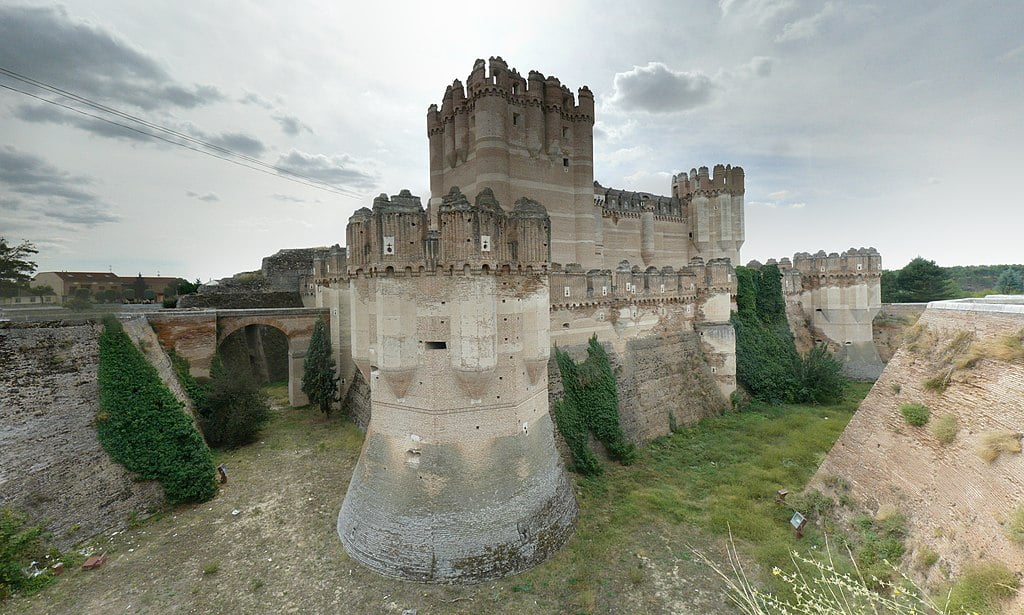 Frequently Asked Questions
Where is Coca Castle Located?
Coca Castle is located in the town of Coca, in the province of Segovia, Spain. The interesting thing about this castle is that it's not perched on a hilltop, but has been built on flat land.
When was Coca Castle Built? Who Build It?
The Coco Castle was built on the behest of the Archbishop of Seville, Don Alonso de Fonseca. Construction started in 1453 and ended in 1493.
When is The Best Time to Visit the Castle?
Spring and autumn are ideal for planning a visit as there aren't a lot of tourists about.
What Other Monuments are Located Nearby?
The Tower of Saint Nicholas is another engaging piece of architecture (in ruins) in Coca, while Fuente de los Cinco Caños (Fountain of the Five Spouts) is an archeological dig nearby. The town of Coca itself is surrounded by old fortifying walls that are worth a look as well.
FOR HISTORY | BEAUTIFUL IMAGES | INTERESTING FACTS | TRAVEL TIPS
Early History
The Significant History of the Location
Coca is a city of great historical significance. It was once inhabited by 20,000 people, suffered a long siege carried out by Lucullus of the Roman Consul (circa 151 BC), and is even said to be the birthplace of Theodosius, the Great Roman Emperor.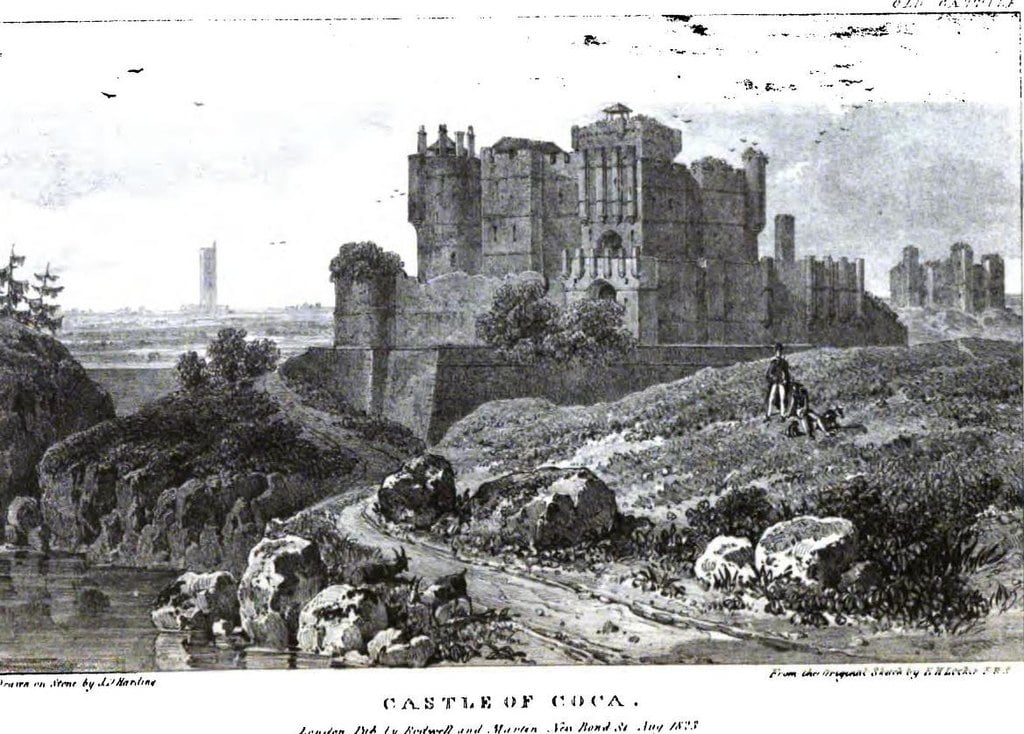 The Beginning of the Construction
The construction of Coca Castle started in 1453 on the command of Don Alonso de Fonseca, the Archbishop of Seville at the time. He ascended to a fiefdom in 1451, instigating the establishment of Coca Castle in all its fortress-like glory.
The town of Coca was home to more than 2000 people at the time. The castle's defenses were built in a state-of-the-art manner (according to the time) in order to nip any civil rebellion in the bud. They included a rectangular floor plan with two curtain walls, watchtowers, turrets, and a significantly deep moat that posed quite a threat even without being filled with water.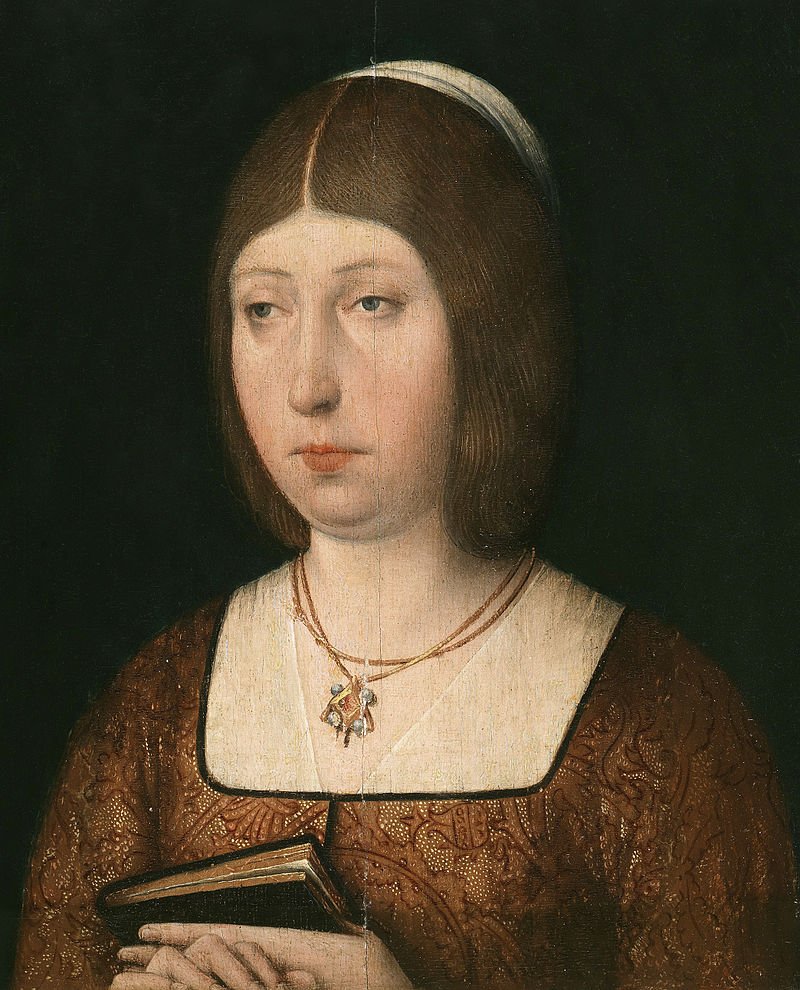 However, Coca Castle never truly saw any military action during the first few years of its construction – not even during the Castilian Succession Wars (1475-79) when Isabella I became the Queen.
Coca Castle Sieges
After Don Alonso's death, his brother (Antonio de Fonseca) added to the existing fortifications of Coco Castle. The year 1521 saw the castle falls under siege, but the fortress held firm and the attackers never managed to take it. It wasn't until 1808 that the French, under the leadership of Napoleon, managed to carry out a successful siege on Coca Castle. It was the first time that it fell.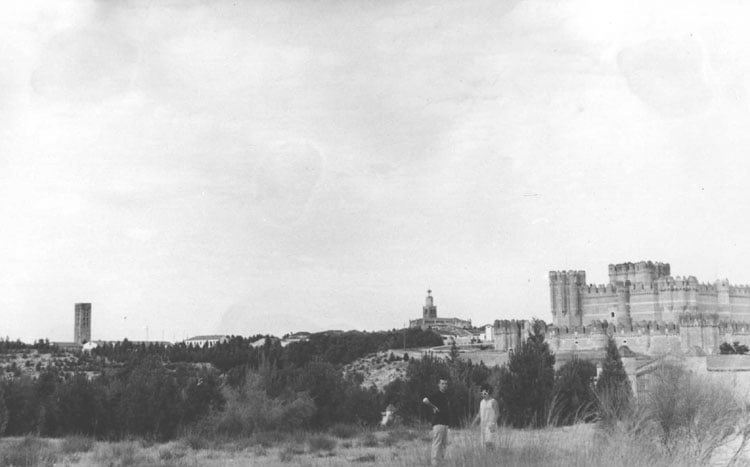 Revisit More Historic Places Below or Read Further
Current Times
Decree-Law (from 1926) dictates that Coca Castle is a Spanish National Monument. It is owned by the Alva family, but the government took over its operations and the castle has now been nationalized. The State also sponsored a restoration in 1954 so that it could be put to use as a school for forestry training. This conservation work was carried out by a team of architects, including Miguel de Los Santos and Francisco Pons. The renovation finished in 1958.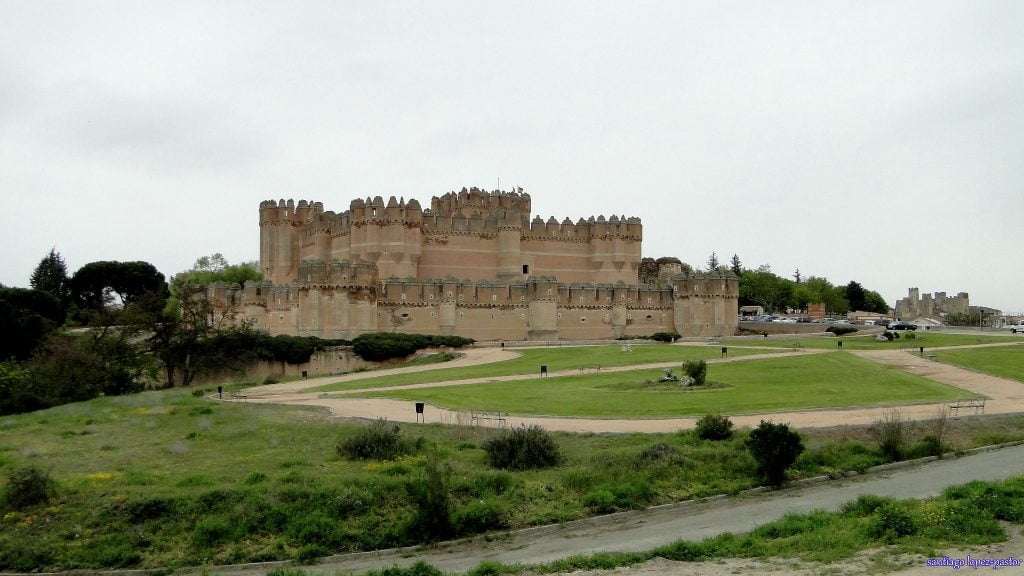 It's unfortunate that one is never fully able to explore all the passageways and areas (including the moat), but even without them, Coca Castle is definitely still worth visiting.
Interesting Coca Castle Facts
The moat surrounding the Coca Castle is 560 meters (612 yards) long and was designed as a protective measure against any military action or civil uprisings.
The curtain walls of the castle are 2.5 meters (2.7 yards) thick to prevent any cannons from attacking the inner structure.
The classic brickwork of this castle is one of the finest examples of Mudejar craftsmanship. The filigree is gorgeously detailed and is known as the classic style of Islamic craftsmen who used to live under Christians.
The authentic Mudejar brickwork carried out in the construction of Coco Castle is accentuated with Moorish Muslim and classic Gothic influences.
A scaled model of the Coca Castle can be seen and appreciated at the Mudejar Theme Park. There's another one (built at the scale of 1:25) at the Minimundus Miniature Park in Austria.
Visiting Coca Castle – Tips and Tricks
Over the years, Coca Castle has become a popular tourist destination for architecture and history aficionados. Its cultural heritage is appreciated by many and if you want to take a look as well, here's everything you need to know: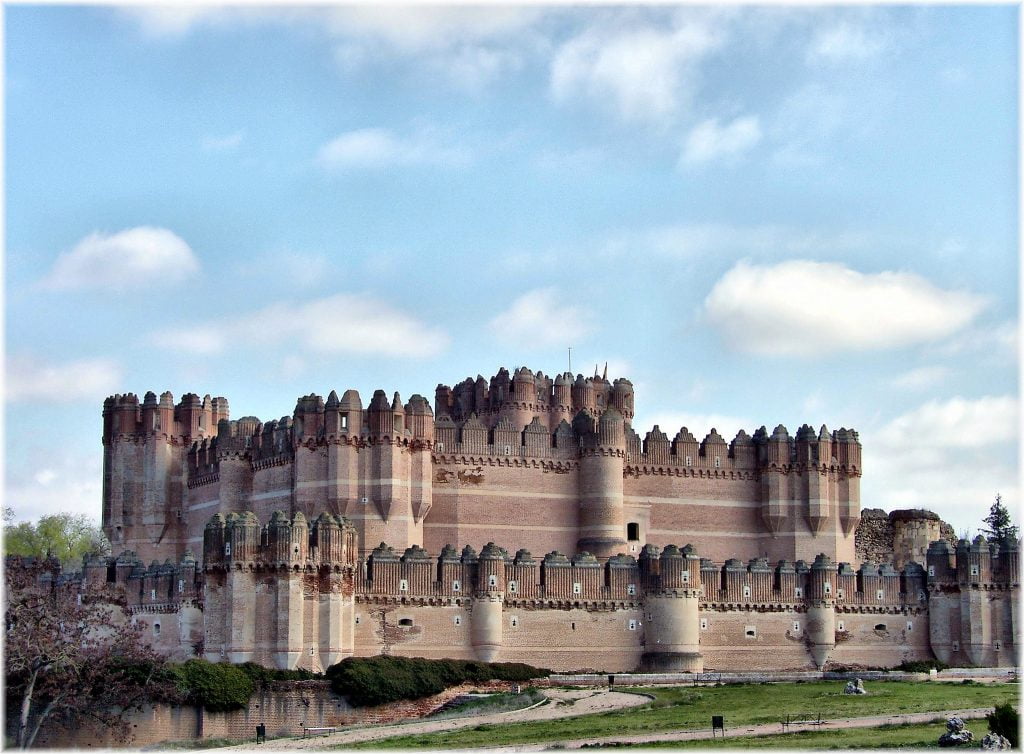 How to get to Coca Castle?
There are two ways to get to Coca Castle from Madrid. Firstly, you can take a train from Madrid-Chamartin to Segovia Guiomar. Then take the bus from Segovia to Coca. It will take you almost 4 hours and cost you €21-€55 ($24-$65 USD).
Alternatively, you can drive yourself to the castle in an hour and forty minutes at the cost of €15- €22 ($17-$25 USD).
Ticket Prices, Visiting Hours & Travel Tips
Coca Castle is open from Monday to Friday between 10:30 am to 1:00 pm and 4:30 pm to 7:00 pm. Tour slots for the weekend are 11:00 am to 1:00 pm and 4:30 pm to 7:00 pm.
As for the ticket, you just have to pay a general entrance fee of €2.70 ($4 USD). You can either wait for the group tour (which is in Spanish) or visit by yourself.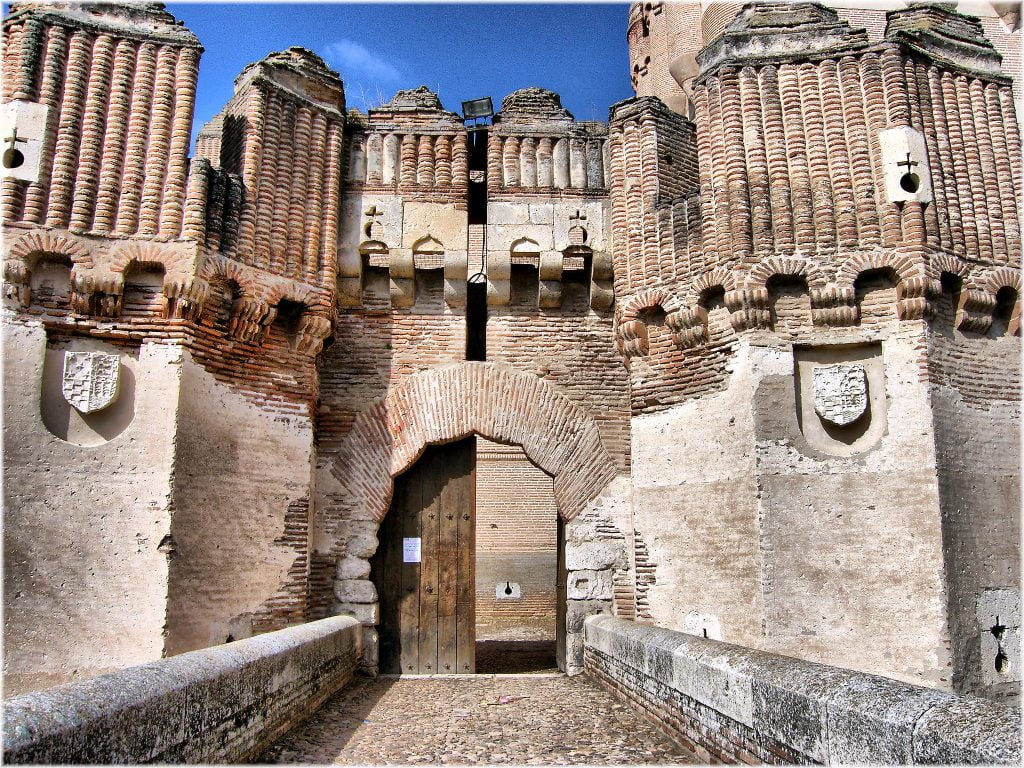 How Long Will It Take to Tour Around?
Coca Castle is really massive; a full guided tour takes two hours and thirty minutes.
Some words of advice and tips:
If you're traveling by car, then there's free parking nearby!
People with reduced mobility may find the tour difficult because of the large number of stairs inside.
The rest of the village is definitely worth visiting once your tour is complete!
Quick Video Tour of The Main Coca Castle Areas