Caernarfon castle is one of the most majestic and top tourist attractions in the whole of Wales and the UK. Built by King Edward I in 1283, it forms part of the Iron Ring of castles built in different regions of Northern Wales. It is located in the town of Caernarfon which sits between Anglesey and North Wales, about 8 miles southwest of Bangor.
This great fortress was besieged several times both by Welsh rebels and English forces but fell only twice in its lifetime. First by the Welsh rebel leader Madog ap Llewlyn in 1297 and then by parliamentarian forces in 1648 during the English civil war. Princes who were next in line to the throne were crowned here for the title of "Prince of Wales". Indeed, Prince Charles, the current Prince of Wales was crowned in this fortress in the year 1969.

This great fortress was besieged several times both by Welsh rebels and English forces but fell only twice in its lifetime.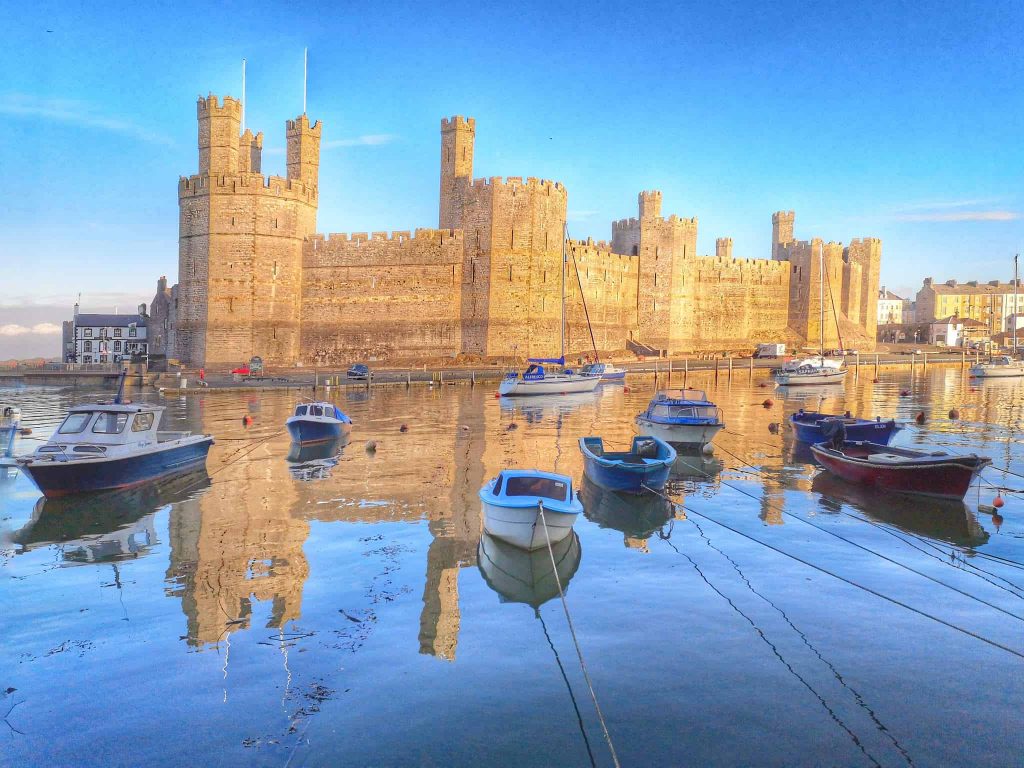 Frequently Asked Questions
Where is Caernarfon Castle Located?
Caernarfon Castle is located in the small fishing town of Caernarfon in North Wales.
When was Caernarfon Castle Built? Who Build It?
The first phase of works on the castle started in May of 1283 commissioned by Edward 1. Subsequently, works on the castle and town walls were completed in late 1285. After it was overrun by Madog ap Llewlyn and his forces in 1297 and recaptured the next summer, repair works and building of the King's gate and North wall started and were completed in 1230.
When is The Best Time to Visit the Castle?
Because the region doesn't experience extreme climate but has cool to cold winters and warm rather than hot summers, the Castle can be visited throughout the year.
What Other Monuments are Located Nearby?
You can choose to visit the old town of Caernarfon and the nearby Roman fort of Segontium. Don't forget to also visit the other Iron Ring castles of Conwy and Harlech also located in North Ireland.
FOR HISTORY | BEAUTIFUL IMAGES | INTERESTING FACTS | TICKET PRICES
Early History
Before the grandiose that is the Caernarfon castle was built, the site was at first a Roman fort and then a Norman Bailey and Morte. The latter was incorporated in the stone castle's design before its destruction in 1870. After King Edward 1 attacked and colonized the Welsh people, he invited James of St. George, a skilled architect, who had traveled widely especially in Constantinople.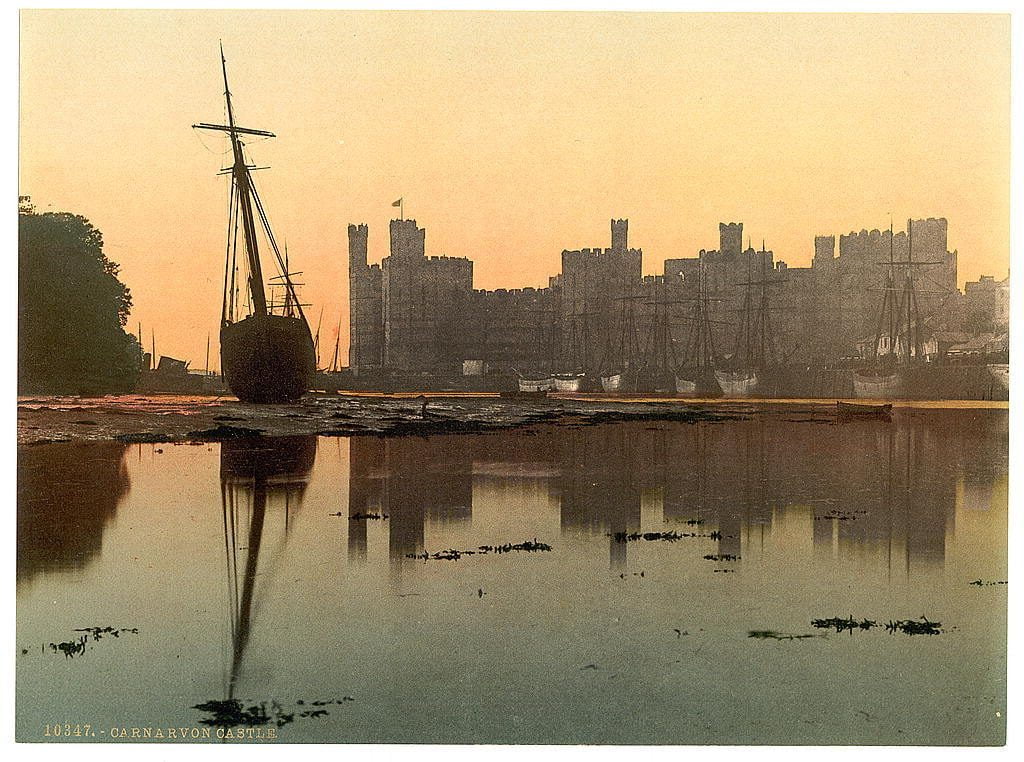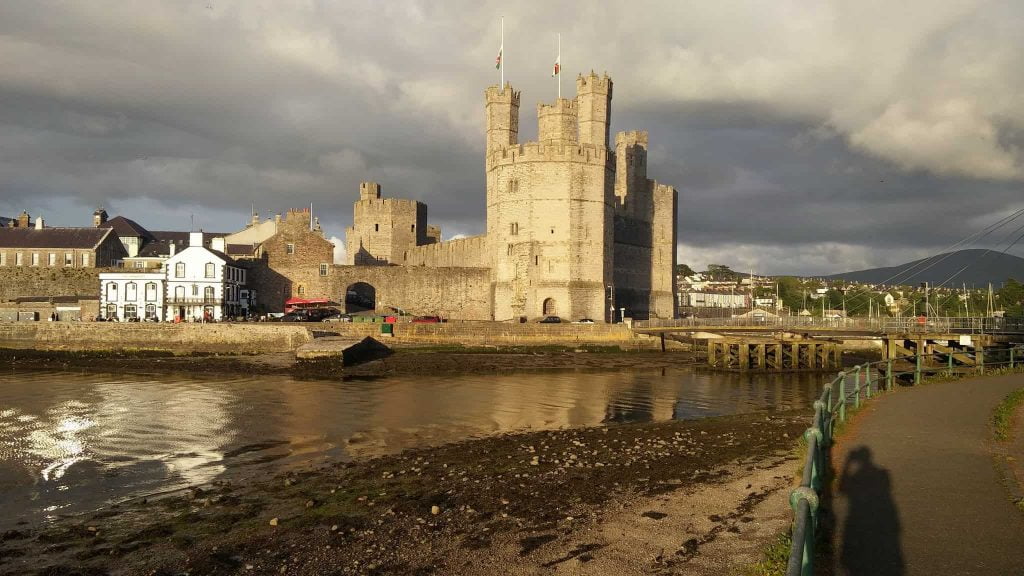 The castle was meant to be a royal home and a symbol of strength and dominion of the English people over the local Welsh population. This made the site of ferocious attacks led by Welsh rebels who, while on many occasions failed, once succeeded in capturing the fortress in 1297 under the leadership of Madog ap Llewlyn albeit for a short time.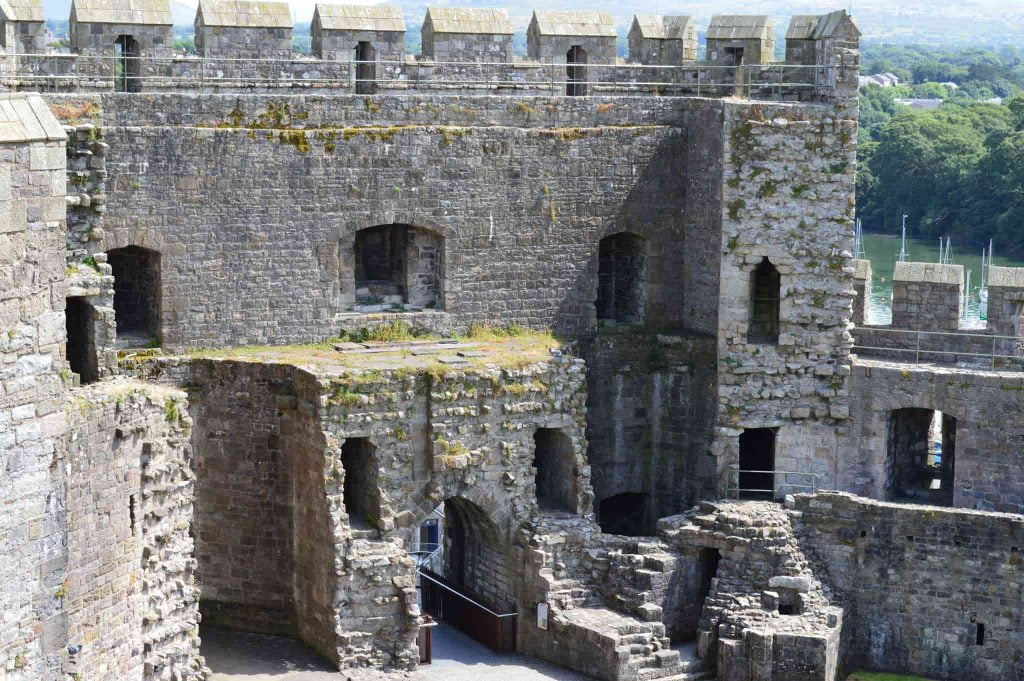 During construction, workers came from as far as London and supplies and materials were transported to site via sea from Liverpool. This was mainly because Welsh rebels were very effective at ambushing and sacking convoys on land. It is estimated that over a period of 50 years this grand castle cost Edward I about 25,000 pounds in expenditure which was about 90% of his nation's annual income.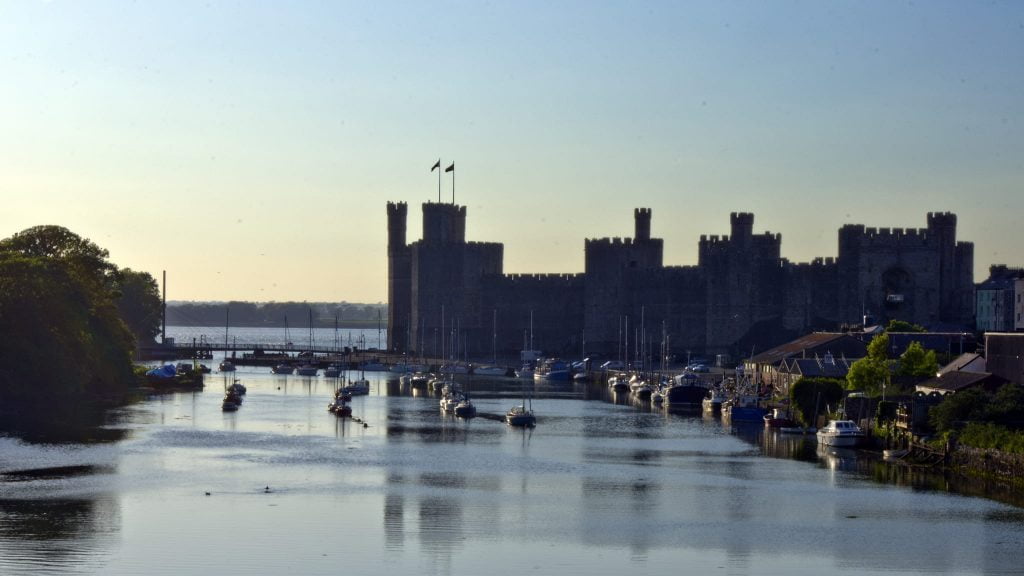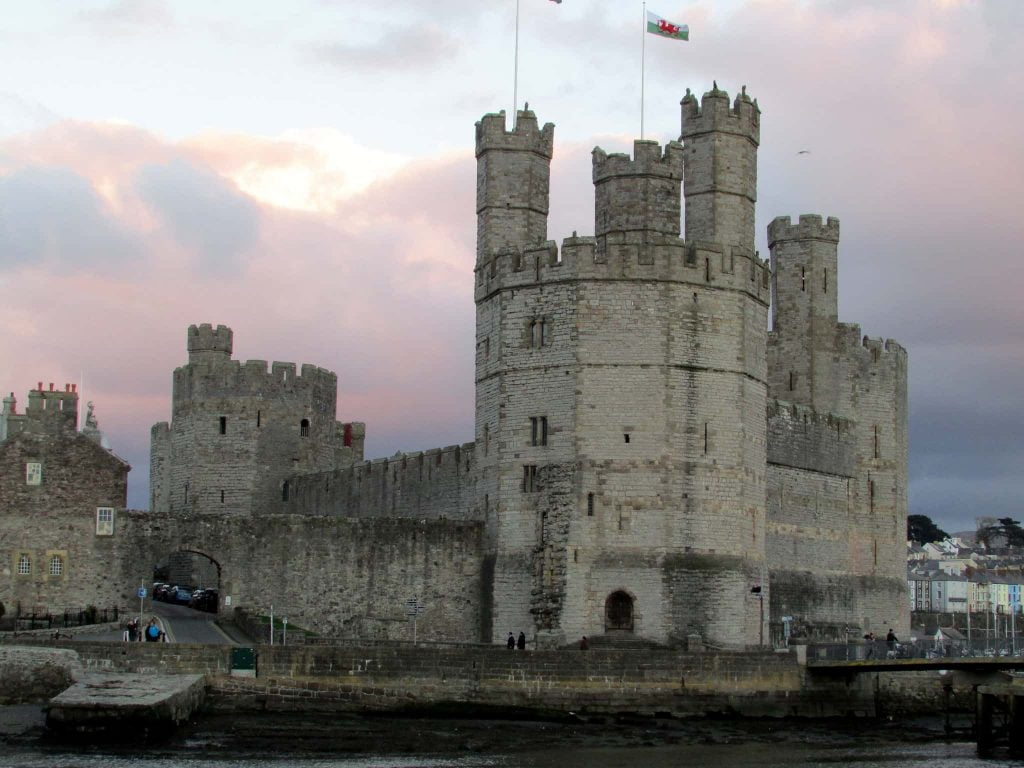 Revisit More Historic Places Below or Read Further
Current Times
Caernarfon castle today is a UNESCO world heritage site and was the place where Charles, Prince of Wales received his investiture or crowning in 1969. With the castle having a lot of towers, winding passageways, and rooms, it has become an ideal spot for housing museums of interest and permanent exhibitions.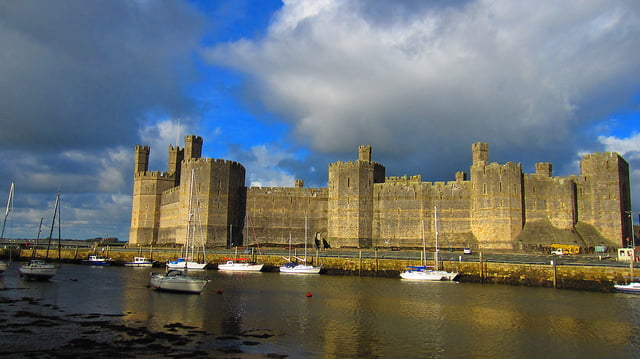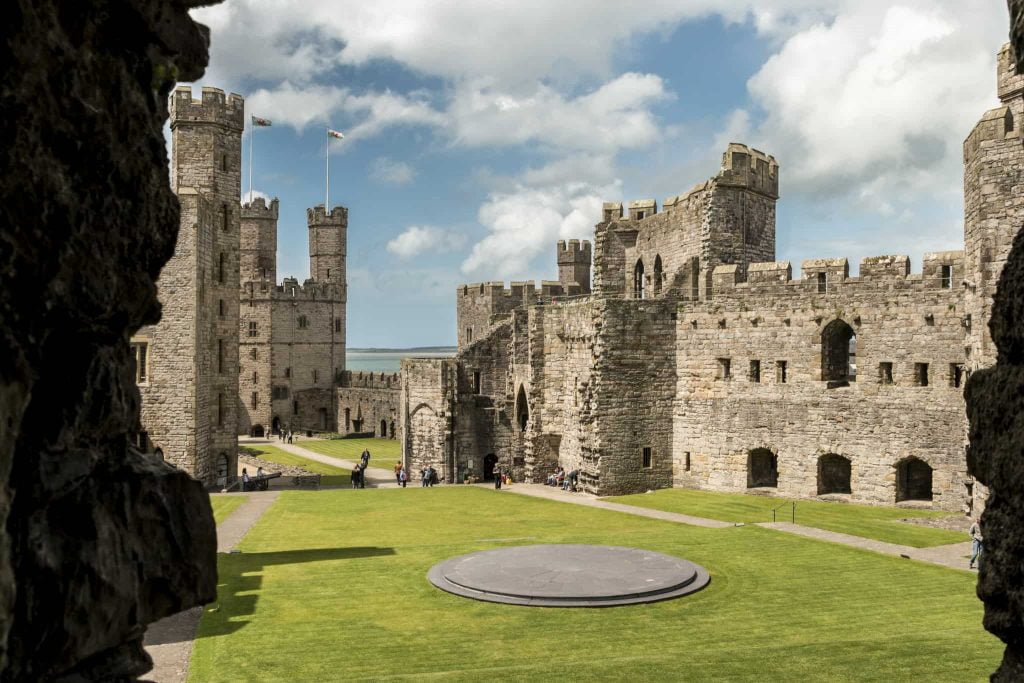 The Museum of the Royal Welsh Fusiliers which showcases memorabilia from the 300 years history of this important welsh regiment is found here.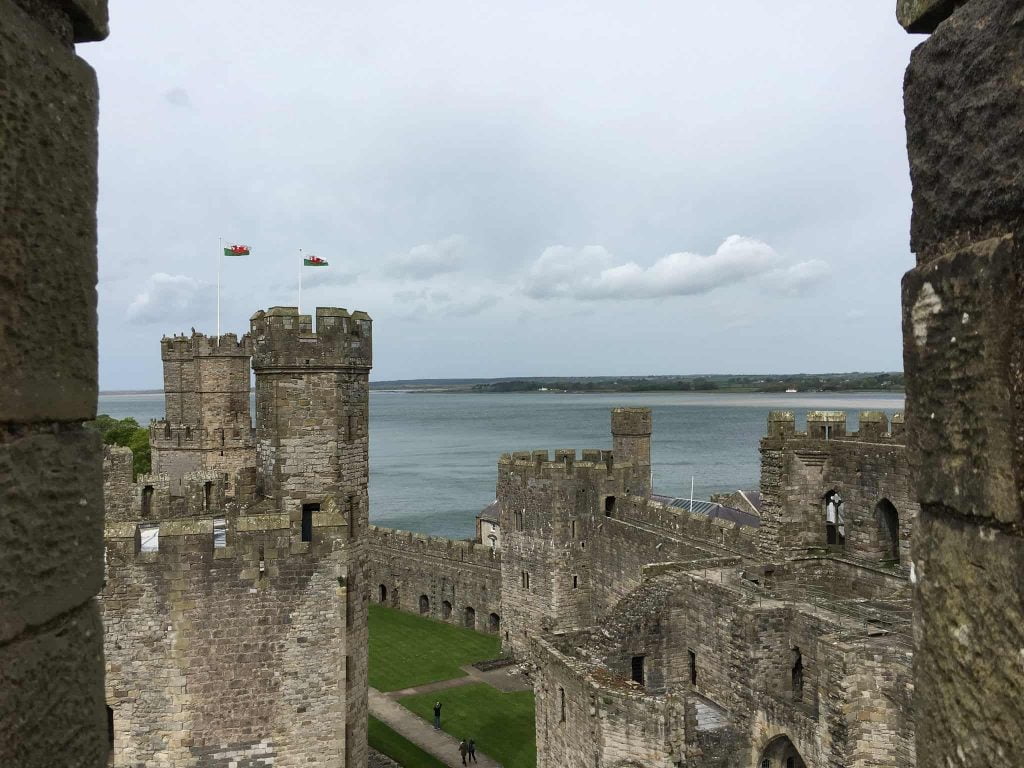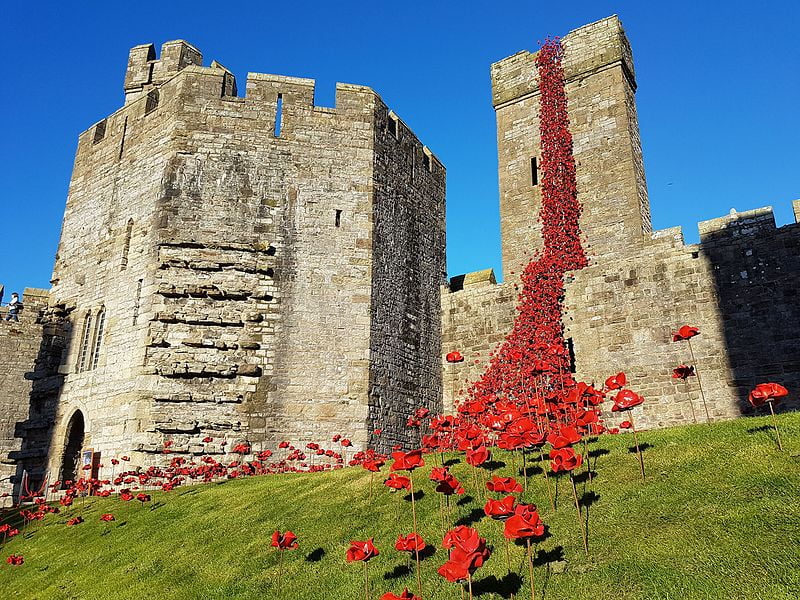 An interactive history of the tower, as well as items from the crowning of Prince Charles, are showcased in different towers of the castle.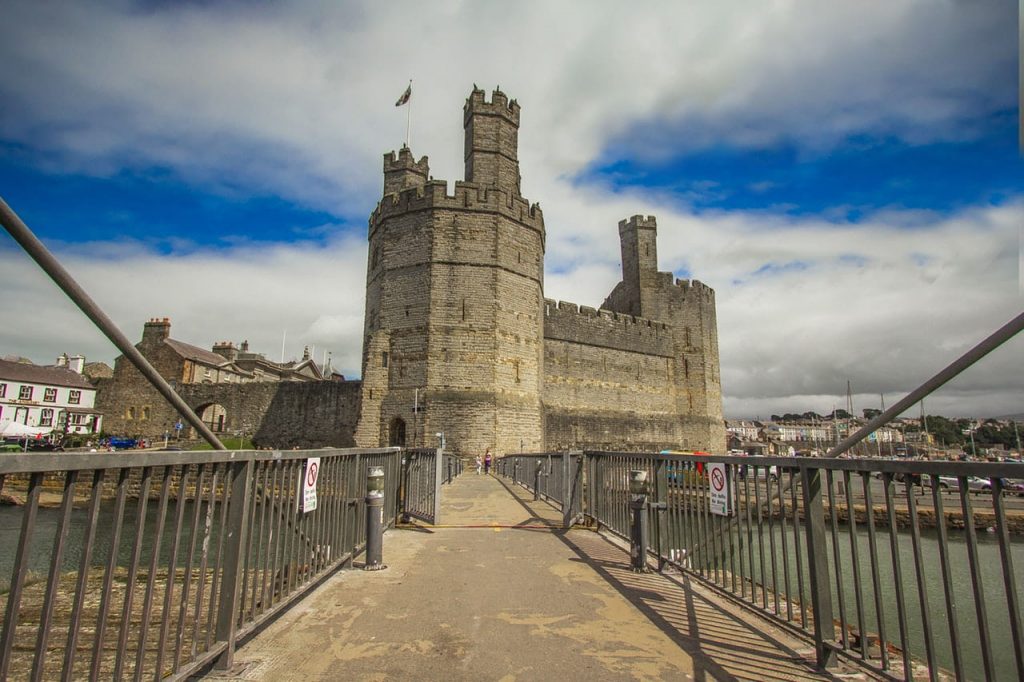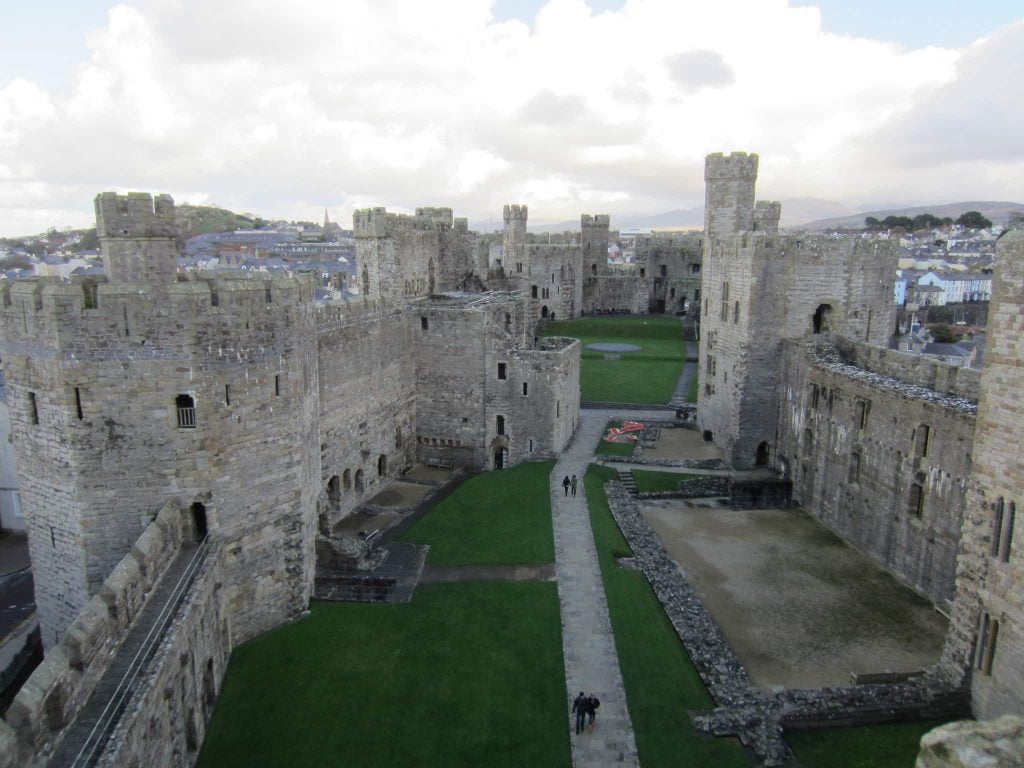 Interesting Facts About Caernarfon Castle
It was built to portray the authority and strength of the English to the local Welsh people as a way of intimidating them.
Despite being grandiose in scale, it took about 5 years to 1287 for the first phase of the castle to be complete.
It cost the government of Edward I about 90% of his Kingdom's annual revenue to build this Goliath.
Its main entrance called the King's gate had various defensive features such as arrow holes, spy holes and murder holes where boiling water and oil could be poured down.
It was the birthplace of Edward of Caernarfon, who was eventually crowned the first "Prince of Wales" in 1301.