Caernarfon Castle is one of the most majestic buildings in Wales. It holds the prestige of being a top tourist attractions in Wales destination as well. Built by King Edward I in 1283, it forms part of the Iron Ring–castles that were constructed in Northern Wales on Edward I's orders.
This great fortress was besieged several times both by Welsh rebels and English forces but fell only twice in its lifetime – first to the Welsh rebel leader Madog ap Llewlyn in 1297 and then to Parliamentarian forces in 1648 during the English Civil War. Princes who were next in line to the throne were crowned here with the title of "Prince of Wales." Indeed, Prince Charles, the current Prince of Wales was crowned at this fortress in 1969. Below, we'll discuss this castle in detail:
Caernarfon was one of the first castles of its time to have separate bathrooms and even running water. These were considered highly luxurious facilities at the time.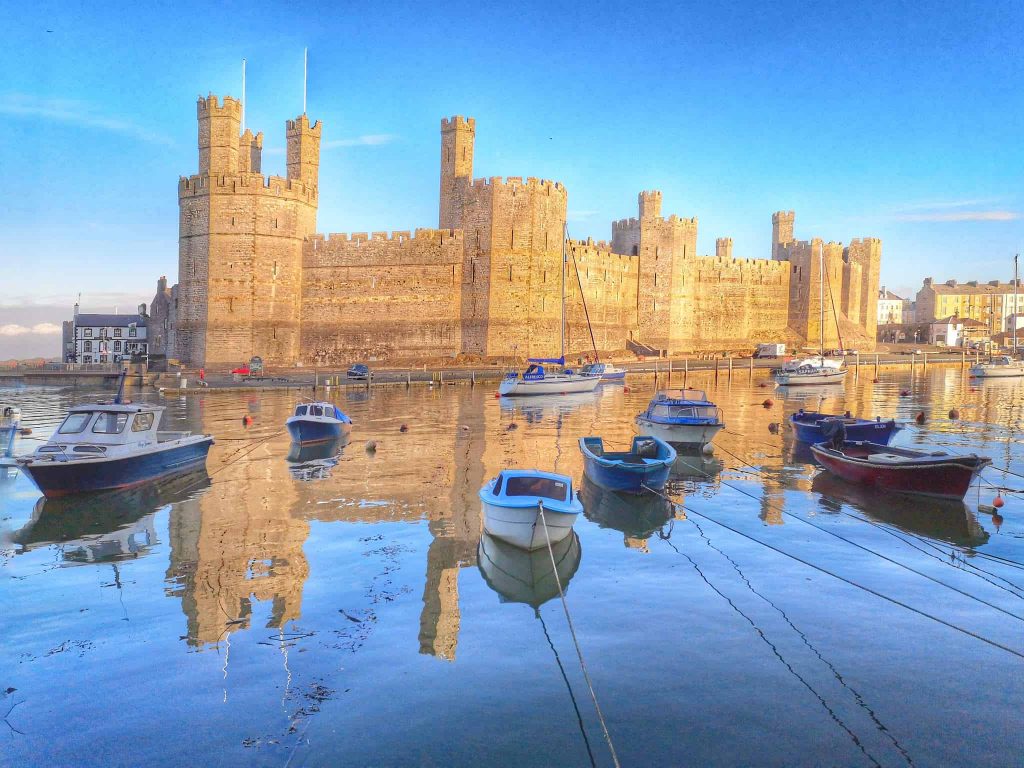 Frequently Asked Questions
Where is Caernarfon Castle Located?
Caernarfon Castle is located in the small fishing town of Caernarfon in North Wales.
When was Caernarfon Castle Built? Who Build It?
The first phase of works on the castle started in May of 1283, commissioned by Edward 1. Subsequently, works on the castle and town walls were completed in late 1285. After it was overrun by Madog ap Llewlyn and his forces in 1297 and recaptured the next summer, repair works and building of the King's Gate and North Wall began, they were completed in 1230.
When is The Best Time to Visit the Castle?
Because the region doesn't experience extreme climate but has cool to cold winters and warm rather than hot summers, Caernarfon can be visited throughout the year. However, spring is recommended as the weather is nice and it allows you to explore the surroundings more thoroughly.
What Other Monuments are Located Nearby?
You can visit the old town of Caernarfon and the nearby Roman fort of Segontium. Don't forget to also visit the other Iron Ring castles of Conwy and Harlech, also located in North Wales.
FOR HISTORY | BEAUTIFUL IMAGES | INTERESTING FACTS | TRAVEL TIPS
Early History
Origins
The site where Caernarforn sits so proudly today used to be home to a Roman fort back in the day. It was =replaced by a motte-and-bailey structure after the Norman conquest, which was later utilized in the structure that we see today.
The Iron Might of Wales (1280 onwards)
Edward I of England was the one who ordered the building of Caernarfon Castle. He commissioned the works in 1280, to highlight his dominance over the Welsh. The castle was part of his "Iron Ring," which also consisted of Harlech and Conwy Castles–contemporaries of Caernarfon Castle.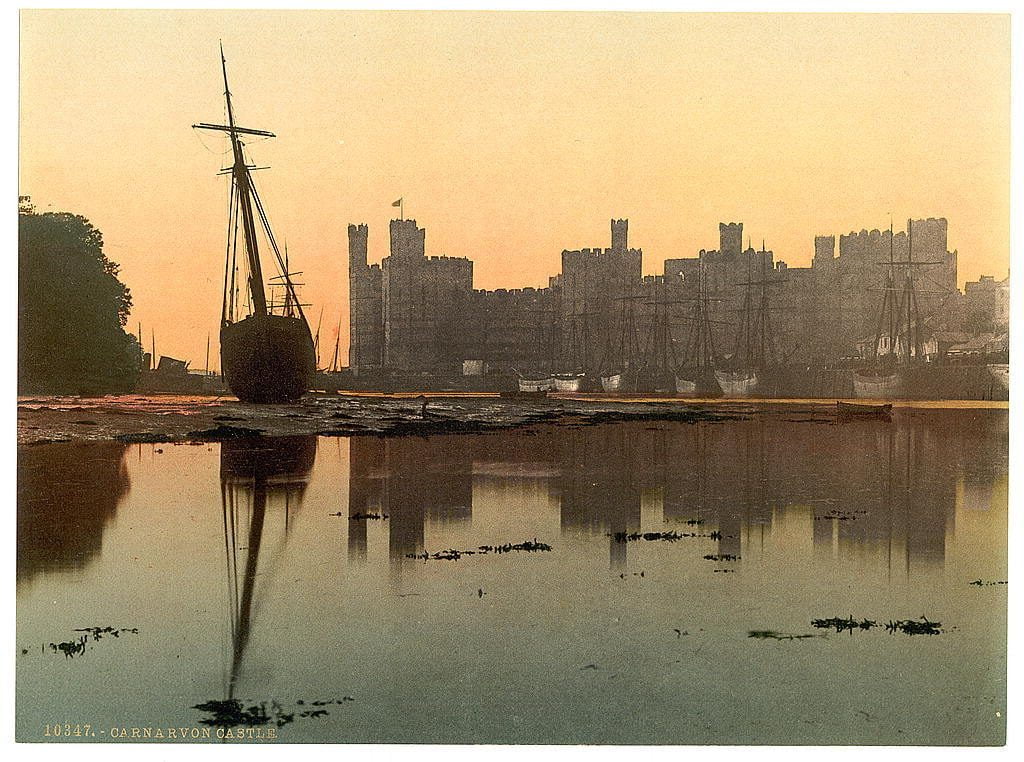 No expense was spared in the construction of this mammoth of a building (costing around 90% of the kingdom's annual tax income). Master military architect James of St. George was hired to design the structure.
During construction, workers came from as far as London, and supplies and materials were transported to the site via sea from Liverpool. This was mainly because Welsh rebels were very effective at ambushing and sacking convoys on land. It is estimated that over a period of 50 years this grand castle cost Edward I about 25,000 pounds.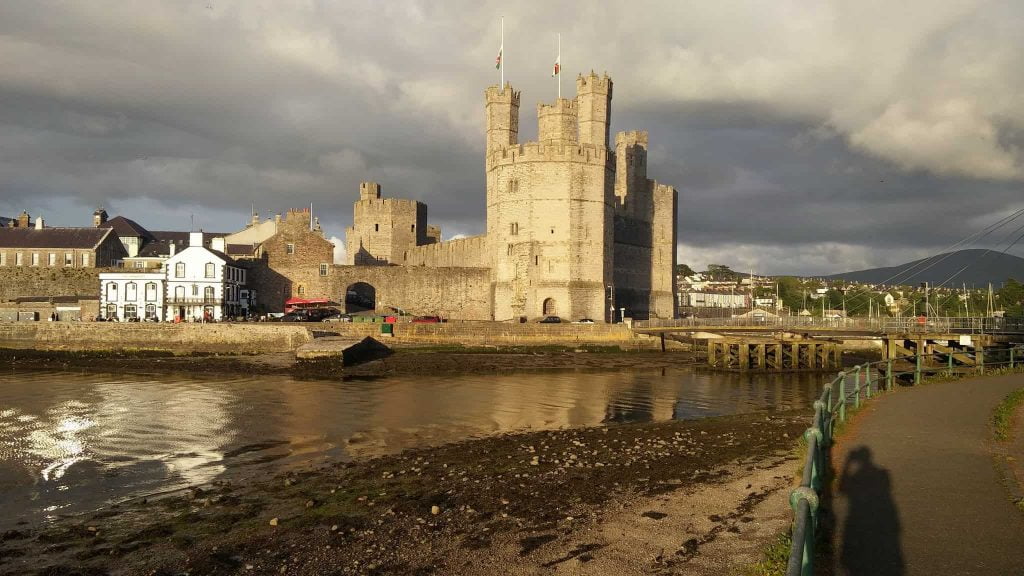 Amidst Welsh Conflicts
The castle was meant to be a royal home and a symbol of strength and dominion of the English people over the local Welsh population. This made the site the subject of ferocious attacks led by Welsh rebels who, while on many occasions failed, once succeeded in capturing the fortress. In 1297 under the leadership of Madog ap Llewlyn, the Welsh locals held the castle, albeit for a short time.
Another rebellion struck Caernarfon Castle in the 15th century (1403-1404). It was helmed by Owain Glyn Dwr (a nationalist of Wales). The rebels stormed the castle and even had French support to back them up.
Eventual Fall to Disrepair (17th Century)
The early 17th century saw Caernarfon Castle being steeped into a deep state of disrepair. Most of the buildings had no roofs and the ones that did had timber rotting in their structure. However, even despite these dilapidated conditions, the castle managed to hold its own against 3 sieges during the English Civil War.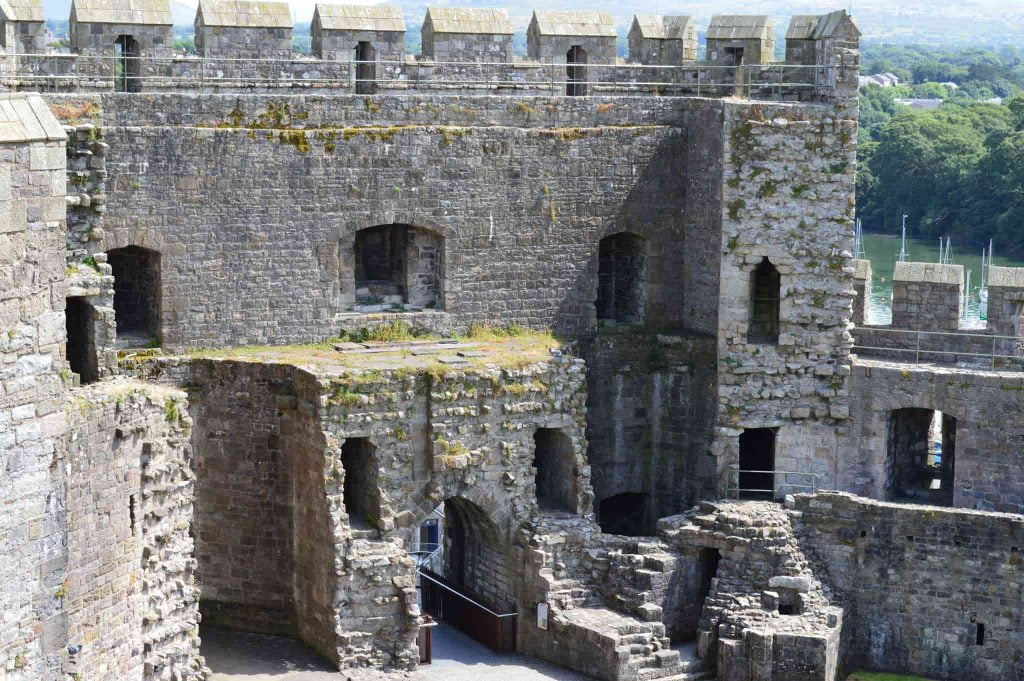 Caernarfon's Architecture
Caernafon Castle enjoyed the distinct position of being a royal defensive structure. As such, it was built to resist any and all invasions of its era. With four main towers that were used as residential blocks, along with two main gates that were never fully completed, it made for an impressive picture.
Almost 800 yards of the town wall stretched along the castle's edges and were interspersed with many towers. Even the town walls were built to resist invasions and were just as impressive as the boundary walls of the castle itself.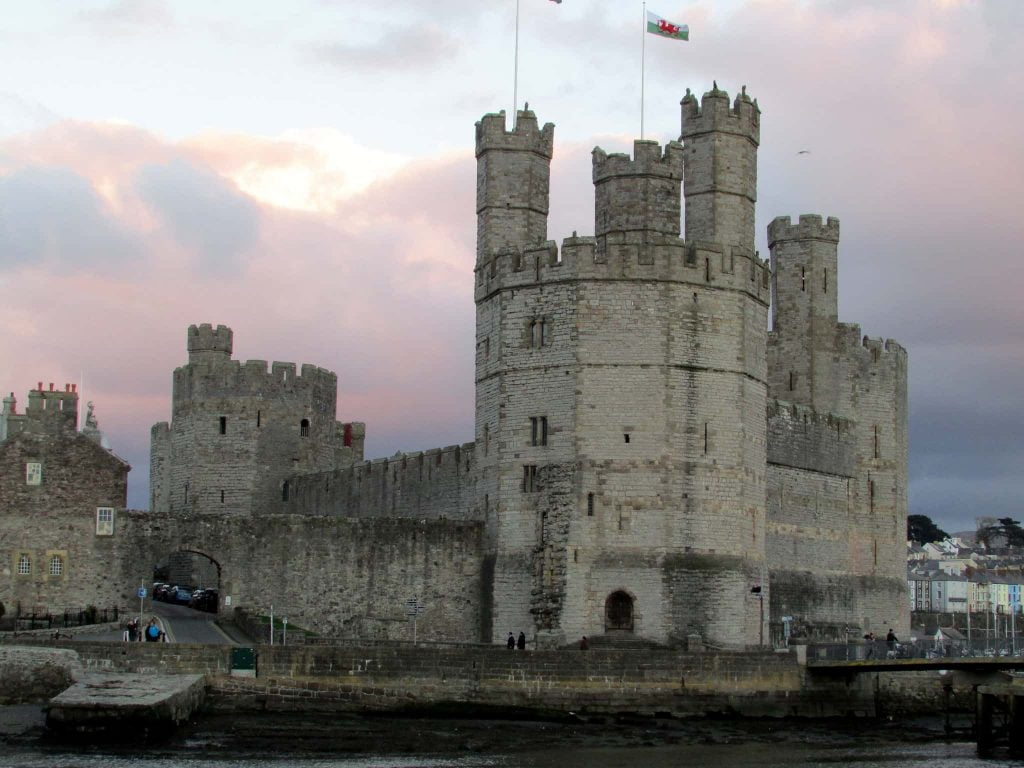 Revisit More Historic Places Below or Read Further
Current Times
Caernarfon Castle is a UNESCO World Heritage site today. With the castle having a lot of towers, winding passageways, and rooms, it has become an ideal spot for housing museums of interest and permanent exhibitions. It also still hosts royal events from time to time, especially the investures of the Prince of Wales.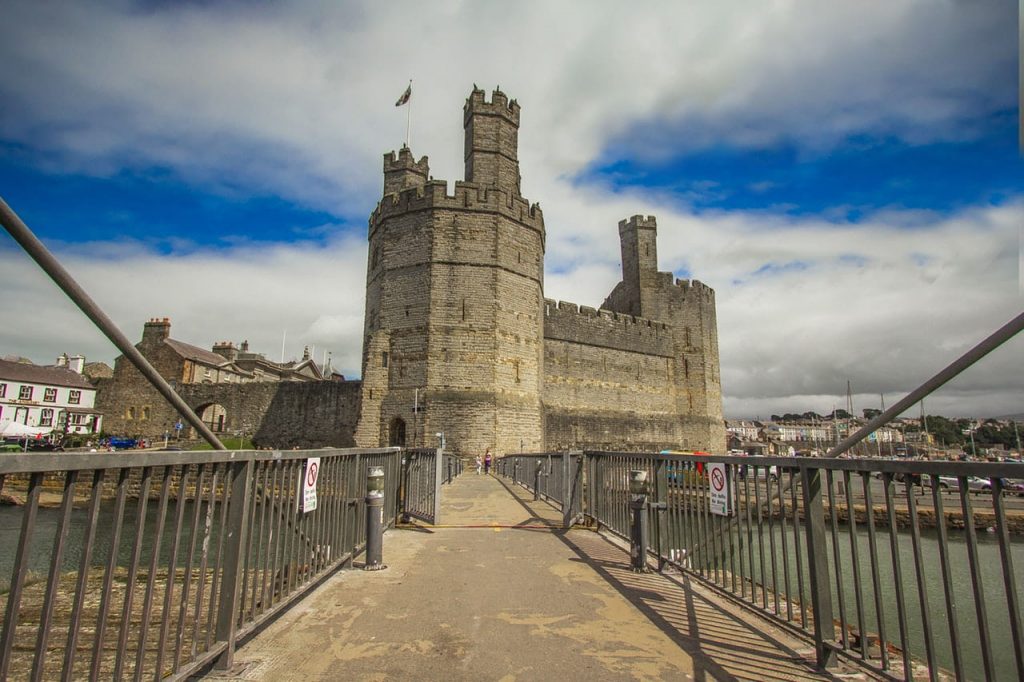 The Museum of the Royal Welsh Fusiliers showcasing memorabilia from the 300 years of this important Welsh regiment is found at Caernarfon Castle. An interactive history of the tower and items from the crowning of Prince Charles are showcased in different towers of the castle as well.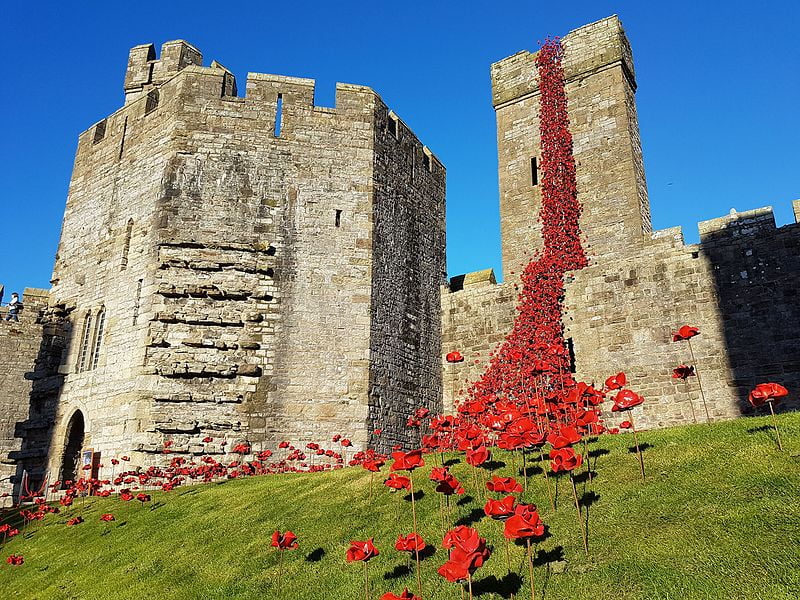 Interesting Facts About Caernarfon Castle
Caernarfon was built to portray the authority and strength of the English to the local Welsh people as a way of intimidating them.

The aesthetics of Caernarfon Castle were inspired by Arthurian and Roman legends.

Despite being grandiose in scale, it took only about 5 years after 1287 for the castle to be complete. Considering that the structure is exceptionally massive and made entirely by hand, it's quite a quick turnaround time.

There's a 10-sided tower at Caernarfon (also known as the Eagle Tower) that is an impressive structure that spans a whopping 10 meters (32.8 ft) at its base.

Caernarfon Castle's architecture is one of the finest sights you'll ever see. The gorgeous lime and sandstone cladding definitely gave it that extra oomph. The interior was designed to reflect the glory of the exterior, and the murals inside were painted by the same artist who painted Westminister Hall.

Caernarfon was one of the first castles of its time to have separate bathrooms and even running water. These were considered highly luxurious facilities at the time.

The castle's main entrance, called the King's Gate, had various defensive features including arrow holes, spy holes, and murder holes.

Caernarfon was the birthplace of Edward of Caernarfon (better known as Edward II and the very first English Prince of Wales), who was eventually crowned the first "Prince of Wales" in 1301.
Visiting Caernarfon Castle – Tips and Tricks
Caernarfon Castle is a true majestic legend and a must-visit site if you're an architectural aficionado. It's got grit, history, and a presence that will simply make you stand in awe. So, if you're searching for a good way to plan a visit, here's everything you'll need to know: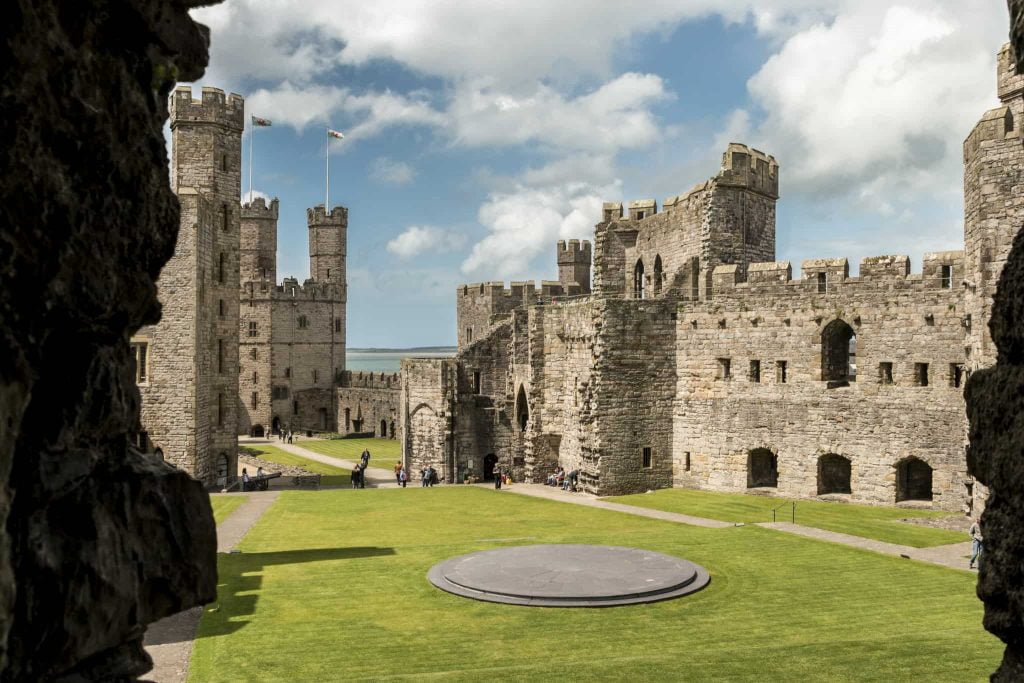 How to get to Caernarfon Castle?
The easiest way to get to Caernarfon Castle from London is by train. You just take one from London Euston to Bangor (Gwynedd). From there, you switch to bus and get off at Waterloo Port, Morrisons then enjoy a simple 20-minute walk to the castle. However, this entire journey is on the expensive side and might end up costing you between £92-£308 ($116-$388 USD). It will also take you around 3 hours and fifty minutes to get there.
Another way to get to the castle is by taking your own car and planning a road trip. 244 miles and about four and a half hours will get you from London to Caernarfon Castle. But, it is certainly cheaper than public transport, at a cost of somewhere between £40-£65 ($51-$82 USD).
Ticket Prices, Visiting Hours & Travel Tips
Opening times for Caernarform Castle vary throughout the year. From March to June, it opens at 9:30 am and closes at 5:00 pm. From July to August, the times are 9:30 am to 6:00 pm. From September to October, timings revert back to 9:30 am to 5:00 pm while from November to February, the castle opens 10:00 am to 4:00 pm. All last entries are 30 minutes before closing time.
As for the ticket prices, they vary according to the age of the visitor. However, entrance is completely free for members. There's a link to becoming one on the official website. An entry ticket for an adult is £11.10 ($14 USD), while kids aged 6-17 along with armed forces veterans can enter for £7.80 ($10 USD). Tickets for senior citizens (aged 65+) are £10.60 ($14 USD). Then there's also the family ticket of 2 adults and 3 children, which you can buy for £36.60 ($47 USD). Kids below 5 can enter for free.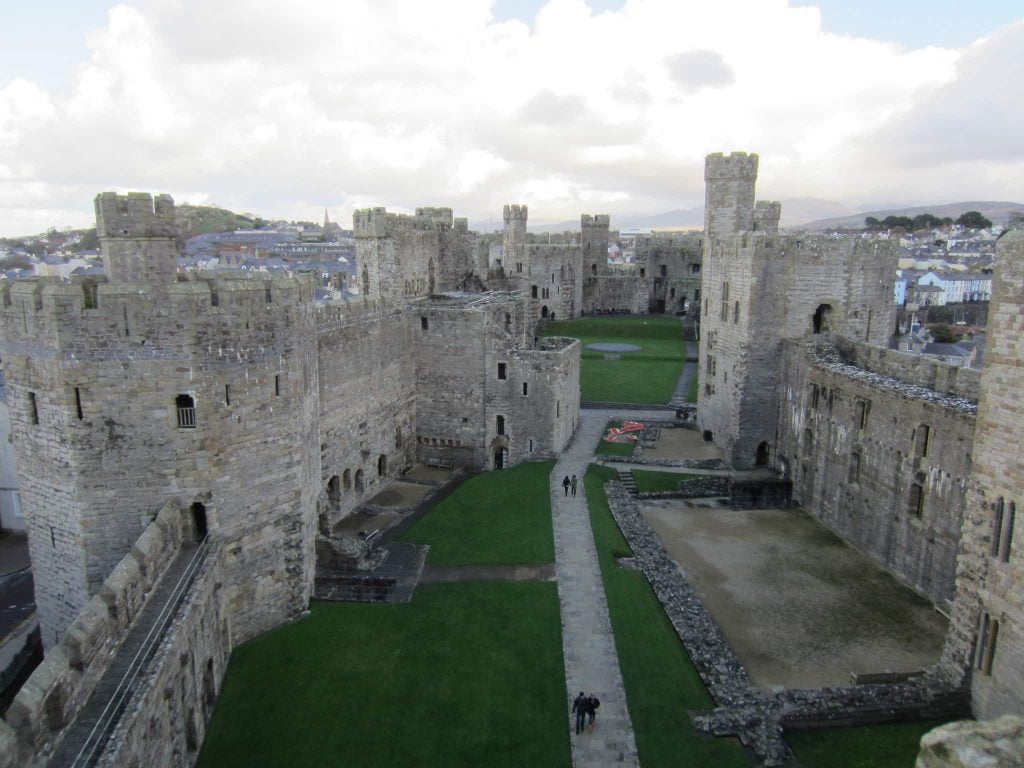 How Long Will It Take to Tour Around?
It's best to give at least 2 hours to explore the castle fully.
Some words of advice and tips:
There is a no-smoking policy at the castle, so be aware of that.
There are visitor toilets and free public wi-fi available at the site.
A number of products are available at the gift shop. You can buy souvenirs and even guidebooks there.
Only assistance dogs are welcome at the site.
Quick Video Tour of The Main Caernarfon Castle Areas