Colditz Castle is one of the most stunning 16th-century German architectural landmarks. Although the full history of the castle dates back to the 11th century, it became famous for its Renaissance architecture and the astounding history associated with the castle.
Colditz stands tall in the heart of Saxony, right on the banks of the Zwickauer Mulde. This white-gabled castle is an essential destination for lovers of history, especially for those who have a keen interest in the 20th-century World Wars, as the castle served as a holding center for prisoners of war. Today, the castle hosts a museum detailing the unique local history, a boys' hostel, and a church–the main tourist attractions.
If you want to know more about the castle, you are at the best place to explore its historical foundations and related facts. Let's dive deep into what makes Colditz Castle such a unique historical destination to visit.
Colditz Castle got unparalleled international fame when it became a prisoner of war camp during World War II and was known as site Oflag IV-C. This high-security prison was deemed inescapable.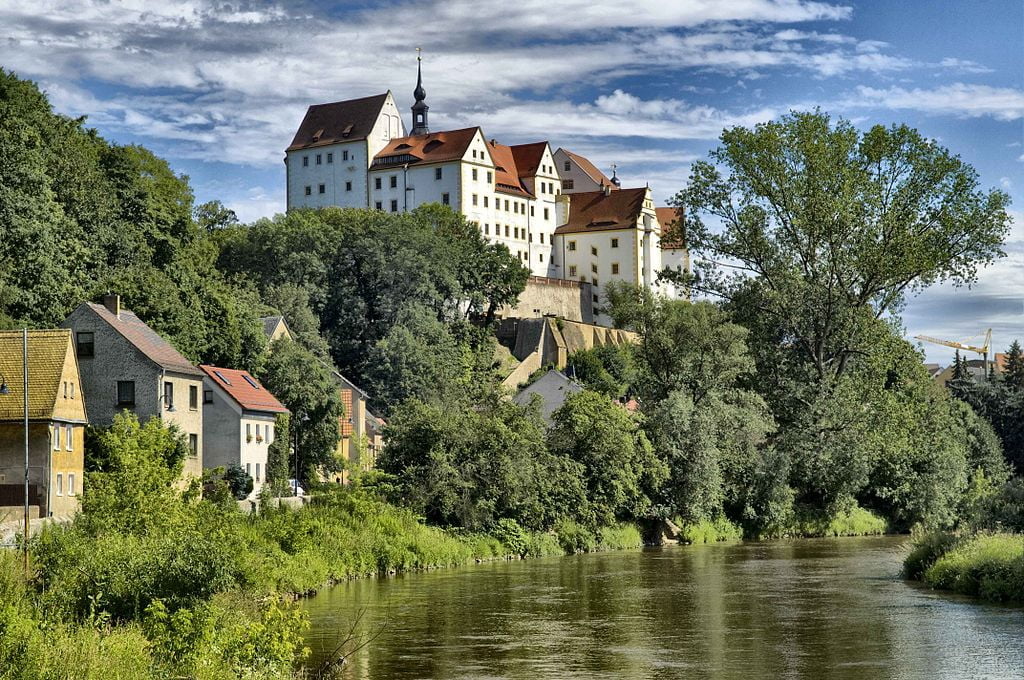 Frequently Asked Questions
Where is Colditz Castle Located?
Colditz Castle is situated in the town of Colditz, in the Leipzig region of the German state of Saxony.
When was Colditz Castle Built? Who Build It?
The original Colditz Castle dates back to the reign of Henry IV of England. He promoted the building of a castle in Colditz by the Margrave (a Holy Roman Empire military title) Wiprecht of Groitzsch in 1083.
When is The Best Time to Visit the Castle?
The best time to visit Colditz Castle is from April to October. During this time, you do not have to pre-book the tour which makes it easier for many visitors to enjoy a visit to the castle.
What Other Monuments are Located Nearby?
There are also some beautiful landmarks that you need to see when you visit Colditz Castle. These sites include Schloss Rochlitz, Burg Mildenstein, and the town of Leisnig. All these are located near the castle, so you should take some time to make your trip to Colditz a memorable journey.
FOR HISTORY | BEAUTIFUL IMAGES | INTERESTING FACTS | TRAVEL TIPS
Early History
Original Colditz Castle
In 1046, the Holy Roman Empire's Henry III allowed the burgher of Colditz to build the first settlement in the area. Henry IV urged the local Markgraf, Wiprecht of Groitzsch to build a castle in Colditz, an idea that was accepted in 1083. Thimo I was named "Lord of Colditz" by Emperor Frederick Barbarossa in 1158; Thimo furthered the castle efforts, starting major construction. The market city around the castle was well-established by about 1200.
In the Middle Ages, the stunning Colditz Castle served as a watchtower for the German Emperors and the centre of Pleibenland. In the early fifteenth century, Thimo VIII sold Colditz Castle to the Wettin family for 15,000 silver marks, after which it served as a Saxon residence for a long time. Due to Saxony's territorial politics, Colditz was became part of Meiben lands. It was later burned to almost ashes by the Hussites in 1430. Prince Ernst renovated and rebuilt the castle around 1464.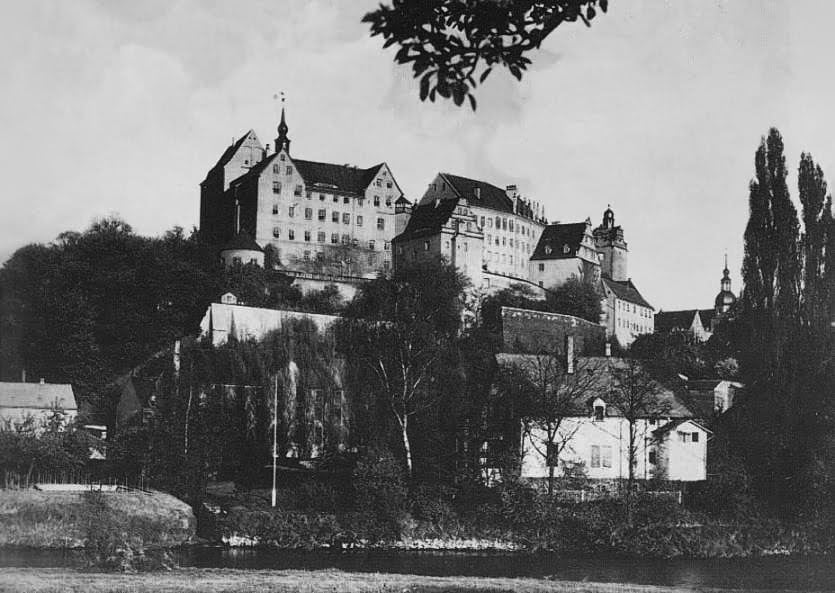 Reconstruction of Colditz Castle
Colditz once against caught fire again in 1504: the church, castle, city hall, and a significant part of the town was destroyed. After two years, the castle reconstruction started, and new buildings were built in the castle's courtyard to restore its aesthetics. During the reign of Augustus of Saxony, the castle underwent significant changes in its structure and was rebuilt in the Renaissance style. This restoration was supervised by two architects, Peter Kummer and Hans Irmisch.
The newly renovated castle was an epitome of fashion and architectural beauty, divided into a royal house, cellar, and a separate banquet hall. Shortly after 1584, the castle became a managerial center for Colditz's hunting lodge and office. During the reign of Augustus the Strong, the castle underwent a significant expansion with an addition of 700 rooms and a second courtyard.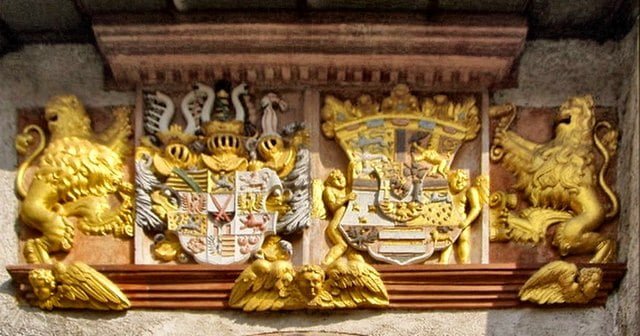 Neoclassical Renovation of Colditz Castle
The 19th-century church of Colditz was reconstructed in Neoclassical styling, but its condition soon deteriorated. The Elector of Saxony, Frederick Augustus III, began utilizing the castle as a workhouse to feed the needy and sick.In 1829, the Castle became a hospital for Waldheim's "incurable crazy" people. This mental asylum operated until 1924.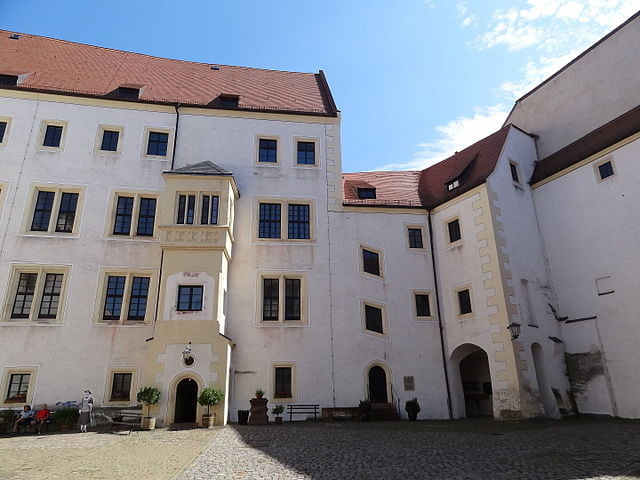 During WWI, the Castle became a house for prisoners of war. The castle continued to serve as a prison house for coming year. In 1933, Nazis turned the castle into a prison for communists, Jews, and bisexuals. Allied prisoners didn't arrive there until 1939. In early 1945, the castle came under the hold of US troops.
The Soviets' occupation of Colditz began in May 1945. After the Yalta Conference, Colditz fell under the authority of East Germany. Soviets then made Colditz Castle a prison for native burghers and non-communists. Later, it served various purposes including a nursing home, hospital, and psychiatric clinic.
Revisit More Historic Places Below or Read Further
Current Times
The castle underwent another round of restoration during 2006 and 2007, paid for by the state of Saxony. Much effort was put into restoring the castle to how it likely would have looked prior to World War II. Colditz Castle today is a recently renovated mirror of the Neoclassical time period. The present-day castle includes an escape museum and guided tours for visitors, which shows hidden tunnels and escape routes built by prisoners during the early 20th century.
The castle is not as crowded as other castles and does not have many visitors worldwide. However, the castle is still a significant landmark due to its undying history.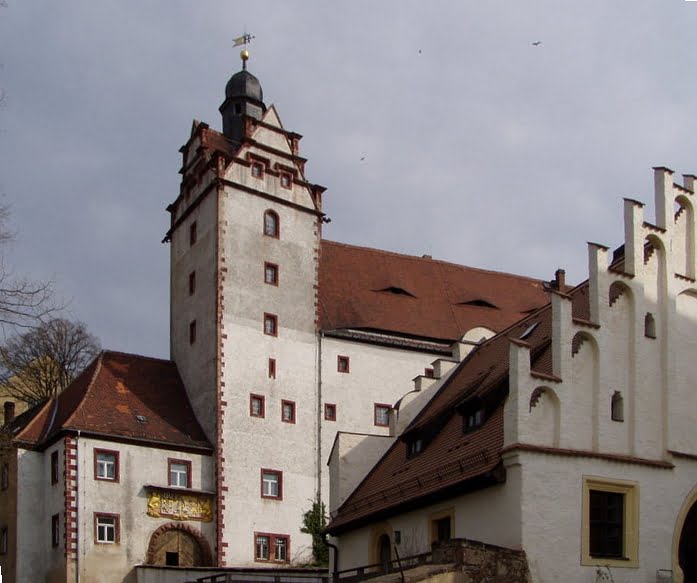 Interesting Colditz Castle Facts
Colditz Castle got unparalleled international fame when it became a prisoner of war camp during World War II and was known as site Oflag IV-C. This high-security prison was deemed inescapable.

French Lieutenant Alain Le Ray made the first successful escape attempt on April 11, 1941. He hid in a soccer park during a soccer game and fled to reach Switzerland.

The most ambitious attempt to escape from prison was by two British prisoners, Bill Goldfinch and Jack Best. They made the renowned Colditz Cock glider to escape the prison. The fate of the glider is unknown to history.

A total of 32 men escaped from the prison despite the label of inescisble. However, the total number of escape attempts are considered to be 174.

On the night of March 24–25, 1944, the Great Escape was orchestrated by Royal Air Force Squadron Leader Roger Bushell. However, only three fortunate men were able to make their way to the escape: two Norwegians and a Dutchman.
Visiting Colditz Castle – Tips and Tricks
Colditz Castle may have a grim recent history, but the architecture and grandeur of centuries past are captured within these castle walls as well. Here are tips, tricks, and information to help you plan your visit to Colditz Castle.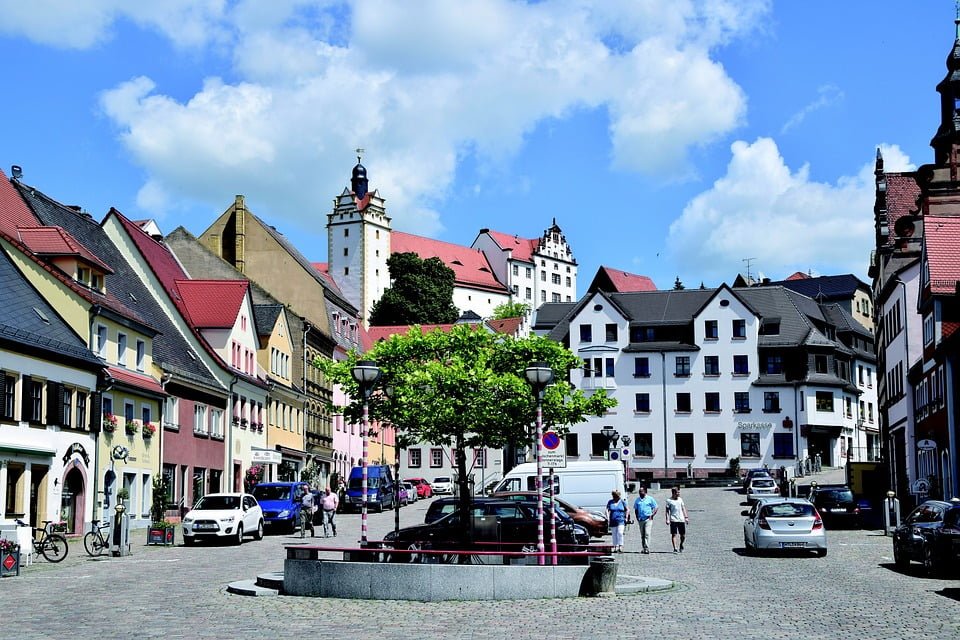 How to get to Colditz Castle?
You can get to Colditz Castle from the central station of Leipzig by taking the train first to Grimma and then a bus to Colditz. From the bus stop, it's a 10-minute walk to Colditz Castle.
Ticket Prices, Visiting Hours & Travel Tips
You can visit the castle all year round, but from April-October, you have open access to all the areas of the castle between 10 am to 5 pm., whereas you will have to pre-book your visit from November to March.
The entrance ticket for visiting the castle and Escape museum is €4 ($3.9 USD).
The castle also provides guided tours with discount prices. Their special guided tour, which ranges for 2 hours and takes place every day, costs €13.00 ($12.65 USD). Be aware that this tour needs to be booked two days beforehand.
The group tours and family visits also have special discounted rates. For a group of 16 people or more, it costs €8.50 ($8.27 USD) each. The family card costs €32.50 ($31.60 USD).
Anyone under the age of 5, any companion for a disabled visitor, tour managers, coach drivers, one chaperone for every 10 pupils, and members of the press are given free access. In every circumstance, valid identification must be shown.
The castle is quite famous for its history, especially since it served as a prison for the world wars; therefore, it is well worth paying attention to your guided tours to learn more about the significance of the castle.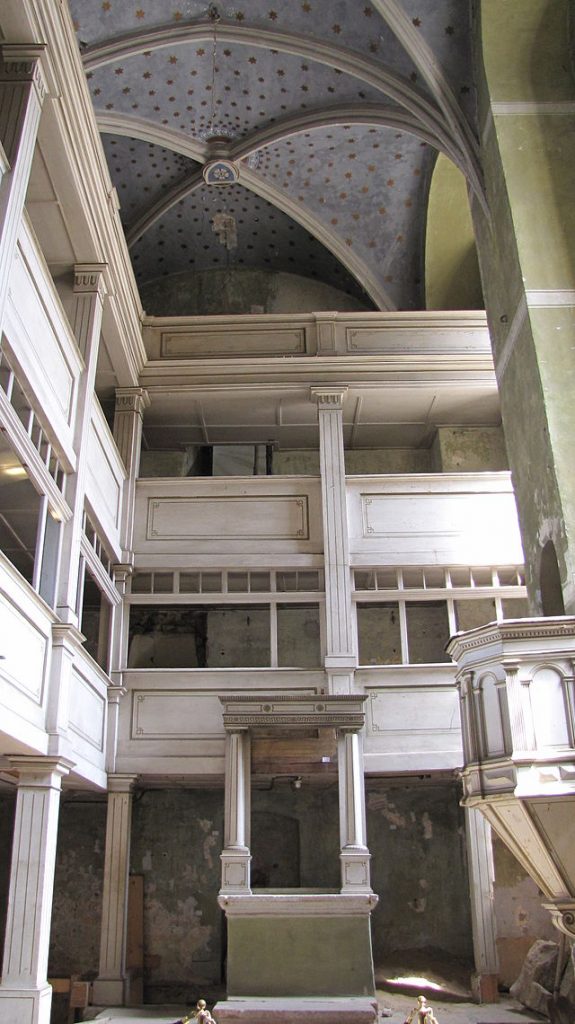 Things To Do In Colditz Castle
Don't miss these exceptional spots while visiting the castle:
The escape museum has all you need to know about the inmates who escaped … and those who attempted to join them. It also includes images and several vital documents, in addition to the captives' most ingenious escape schemes created while in captivity.
Pay a visit to the underground radio station that the prisoners hid to maintain communication with their comrades. They were able to keep their cover by hiding behind a fabricated wall.
Take a look at the homemade glider the war inmates constructed to break out of jail. You also can climb up the glider, so seize the opportunity while you are at it.
Find the complex and covert tunnel that was constructed by French officers to escape from the prison.
How Long Will It Take to Tour Around?
It will take around 2 hours to visit Colditz Castle on a guided tour.
Some words of advice and tips:
The castle today is not famous for something good or fantastic. Instead, it has a history of serving as a mental asylum or torturous prison stint. So, expect to hear heart-wrenching stories while you are here.
Plan ahead and take a guided tour if possible. You can email the staff in advance to request a special tour at a very affordable charge if you are unable to make the official tour days or times.
Getting here by automobile is the best option if you want to explore Colditz on your own. You can do it in a day from Berlin, Leipzig, or Dresden–you can rent automobiles from their airports or city centres with ease.
If you don't want to waste time looking for parking, coming on the train is the best option.
There is a wheelchair-accessible entrance at Colditz Castle so anyone can visit.
However: be mindful of the castle's history if you are touring Colditz with children, it might be too dark for some.
Quick Video Tour of The Main Colditz Castle Areas