Carew Castle's history is a patchwork of unique cultures and heritages. From its Norman origins to its Elizabethan refurbishment, it's been a canvas for its inheritors and residents over the years. Today, it's one of Wales' most attractive tourist destinations, visited by hoards all through the year. Let's look at everything you need to know about it:
Carew Castle is said to be haunted by several ghosts, including a Celtic warrior and a kitchen boy who makes clanging sounds in the kitchen.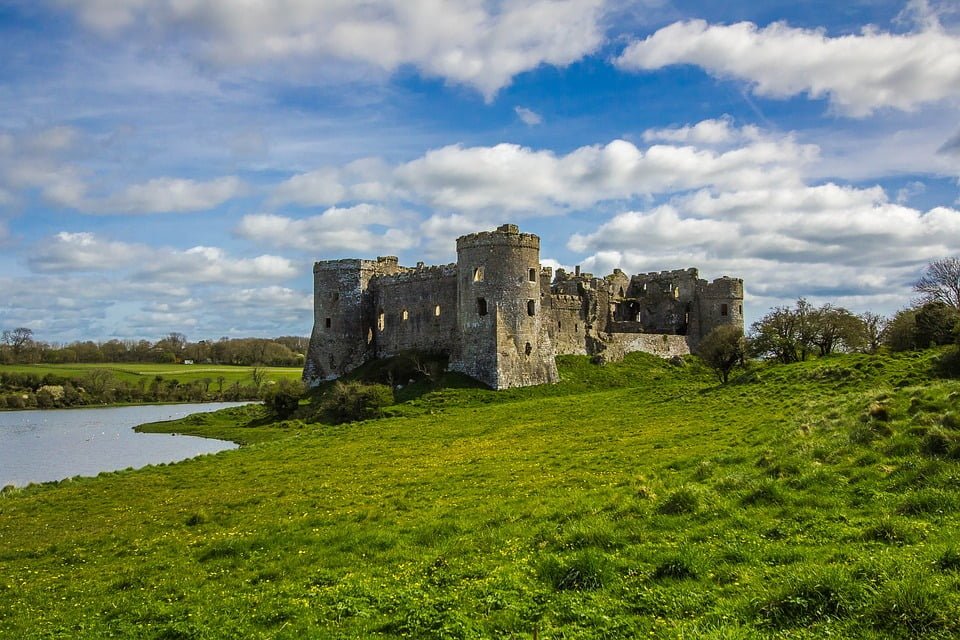 Frequently Asked Questions
Where is Carew Castle Located?
Located in a civil parish in Pembrokeshire, Wales, Carew Castle enjoys a picturesque location that boasts beautiful views of the Carew River.
When was Carew Castle Built? Who Build It?
The earliest archaeological evidence of the site suggests that it had been constantly occupied through the centuries all the way back to the Iron Age and Romans, but the keep that we see today was built by the Norman Lord, Gerald de Windsor.
When is The Best Time to Visit the Castle?
Fall is a great time to visit Carew, as it hosts a number of thematic spooky events at this time and the weather is pleasant enough to enjoy an excellent visit.
What Other Monuments are Located Nearby?
Pembroke Castle is a notable monument that you can visit nearby.
FOR HISTORY | BEAUTIFUL IMAGES | INTERESTING FACTS | TRAVEL TIPS
Early History
Earliest Origins
Since the location of Carew Castle is on the bank of a river that made it accessible to the sea, it was quite a coveted site. In fact, it had been occupied for many centuries with archaeological evidence uncovering Iron Age and Roman remains. It's also believed to be the site of the Royal Capital of Deheubarth Kingdom. The location was the property of the royal family in 1100 and was even part of Princess Nest's (the granddaughter of King Maredudd ap Edwin) dowry.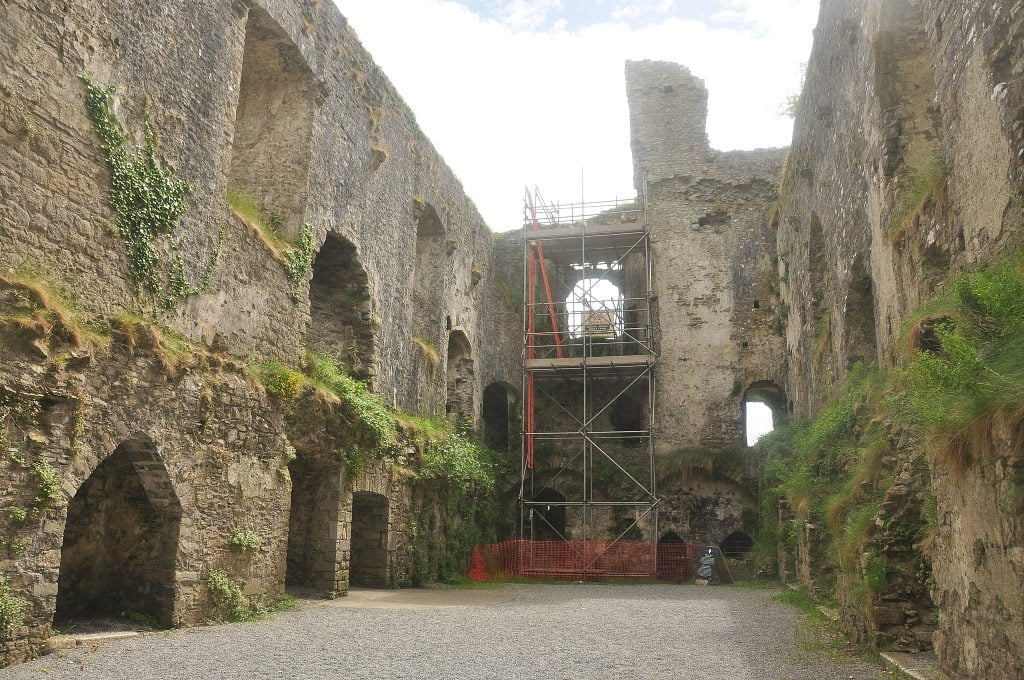 Under Gerald de Windsor
Princess Nest was married to Gerald de Windsor, a lord of Norman heritage who eventually led the conquest carried out in the south of Wales in 1093. He survived through the downfall of Arnulf (a leading character of the Norman invasion) and built Carew Castle. The very first architectural representation of Carew consisted of a single-story tower, which was used as the gatehouse, surrounded by timber palisades.
Adopting the "de Carew" Name
Gerald passed away in 1176 and this iteration of Carew Castle was passed down to his heirs. These inheritors went by the "de Carew" surname and rebuilt the castle in its entirety. One of the major architectural interventions carried out during this time was the incorporation of the gatehouse into the curtain wall made from stone that protected the inner structure.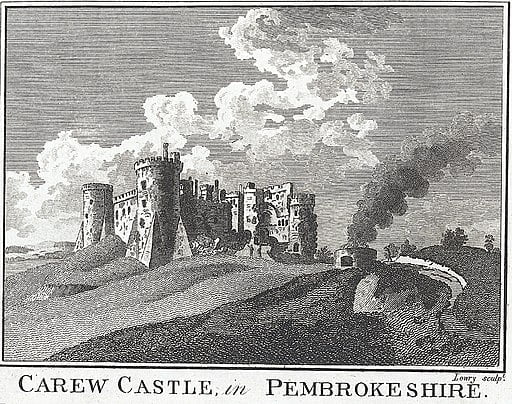 Sir Nicholas de Carew was one of the major characters who undertook this venture. He fortified the castle's defenses and battlements during conflicts with Edward I and Llywelyn ap Gruffudd, the then Prince of Wales. De Carew passed away in 1311.
Under Rhys ap Thomas
The de Carews were notable magnates of the 14th and 15th centuries, but they came across some hard times by 1480. This is when the castle was bought by Rhys ap Thomas, a wealthy and highly prominent Welshman of the era. He was a staunch supporter of the Yorkists during the Wars of the Roses, even supporting Henry's forces in 1485. He made some major additions to Carew Castle with the installation of the ornamental windows, refitting the interior so that it felt more like a luxurious residence rather than a defensive fortress, and also built the current main gatehouse.
Under Sir John Perrot
Unfortunately, the descendants of Rhys ap Thomas did not fare well with the Crown, and the castle was eventually seized from them. It was then ceded to Sir John Perrot (who served as a lord deputy to Queen Elizebeth I). He was the one who converted Carew into an Elizabethan marvel with the addition of the North Range in 1558. It boasted gorgeous views of the Millpond, but Sir John Perrot did not get to enjoy them. He passed away in London Tower before construction had been completed.
Carew Ownership Again (1607)
After the death of Sir John Perrot, Carew Castle was once again taken by the Crown. It passed through numerous hands and was eventually bought back by John Carew. It was used as a garrison by both the Royalists and parliamentarians during the Civil War and even went through a fierce siege. It was only occupied for a few years after the war ended, and was fully abandoned by 1686.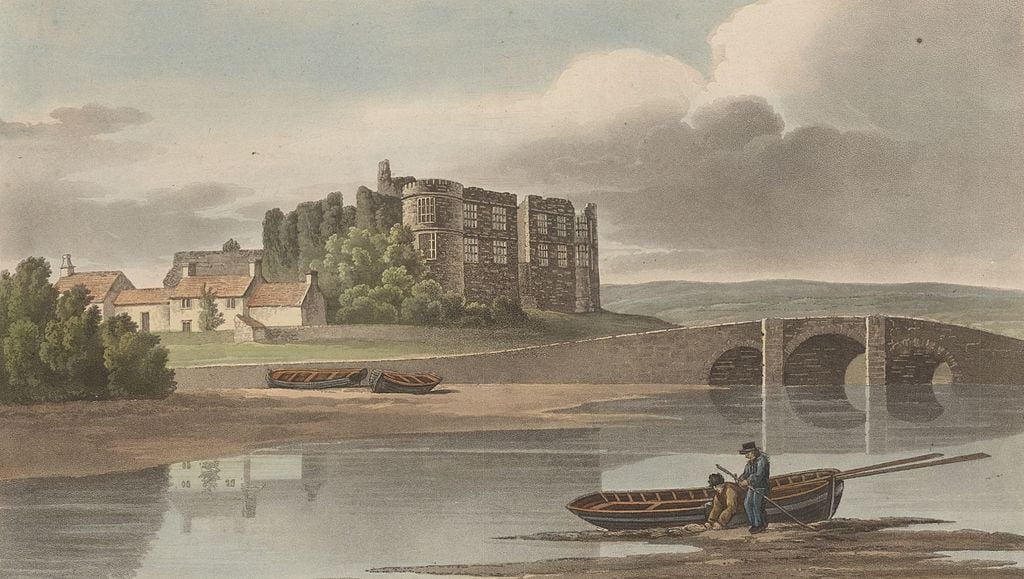 Revisit More Historic Places Below or Read Further
Current Times
Carew Castle was leased by the National Park Authority for 99 years in 1983. Since then, it has been managed, conserved, and improved under proper measures to facilitate better public access and enjoyment. It's also designated as a special interests site (SSSI) because it's home to a bat population and some very rare species of plants. All of this makes it a highly interesting and valuable tourist destination.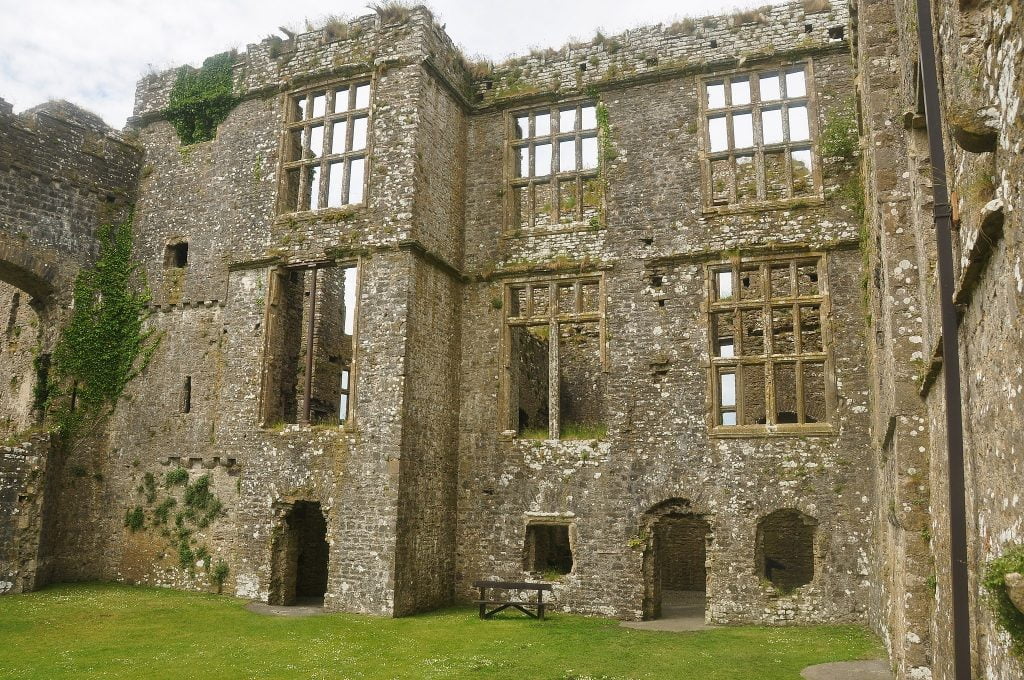 Interesting Carew Castle Facts
Carew Castle is said to be haunted by several ghosts, including a Celtic warrior and a kitchen boy who makes clanging sounds in the kitchen.
The White Lady is another popular ghost of Carew Castle, who drifts from room to room in the light of day or the spell of a full moon. It's believed to be Princess Nest.
Legend has it that the ghost of the Barbary Ape haunts Carew on dark and stormy nights. It's believed to be the imprint of an injured ape that Sir Rowland Rees brought back from the Barbary coast and trained to respond to his every wish.
Carew Castle is home to one of the only five restored Tidal Mills in all of the UK. The causeway outside is one of the best places to catch some crabs.
A number of events can be availed at Carew Castle through the year, including the Skeleton Trail and the Fireside Tales.
The restored Tidal Mill, Medieval Bridge, and picnic area are all connected by a circular walk which can be fully enjoyed on a buggy ride.
Visiting Carew Castle – Tips and Tricks
Carew Castle is the jewel of Pembrokeshire, and definitely a sight to see when you're visiting Wales. Here's everything you need to know for planning an easy and convenient trip: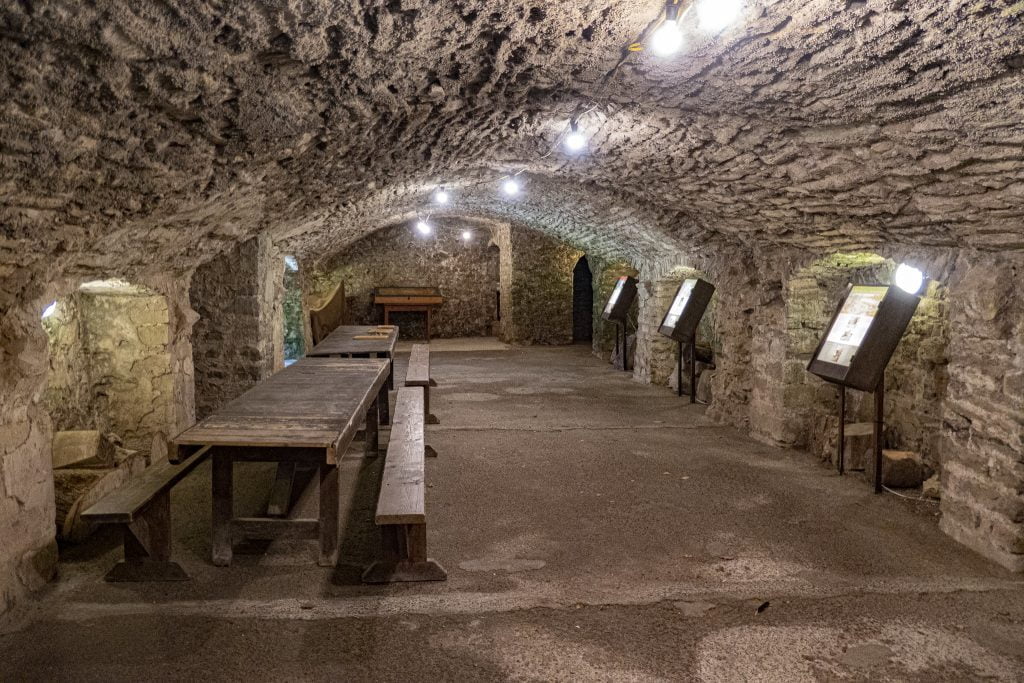 How to get to Carew Castle?
You can get to Carew Castle from Cardiff (the capital of Wales) by a 4 and a half hour bus ride on the National Express at a cost of £6-£8 ($8-$11 USD). You can also take your own car and get there in an hour and a half at a cost of £16-£22 ($20-$30 USD).
Ticket Prices, Visiting Hours & Travel Tips
Carew Castle is open every day from 10:00 am to 4:00 pm. If you think you'll easily tire out, you can even hire a mobility scooter to make the trip easier.
Prices of the entry ticket vary by age. It's £6.50 ($9 USD) for adults, £4.50 ($6 USD) for children aged 4-16 years, and £5.50 ($7.50 USD) for students with an ID. A family of 4 can get a group ticket for £17.50 ($24 USD). Annual pass holders, people with disabilities, and their caretakers can enter for free.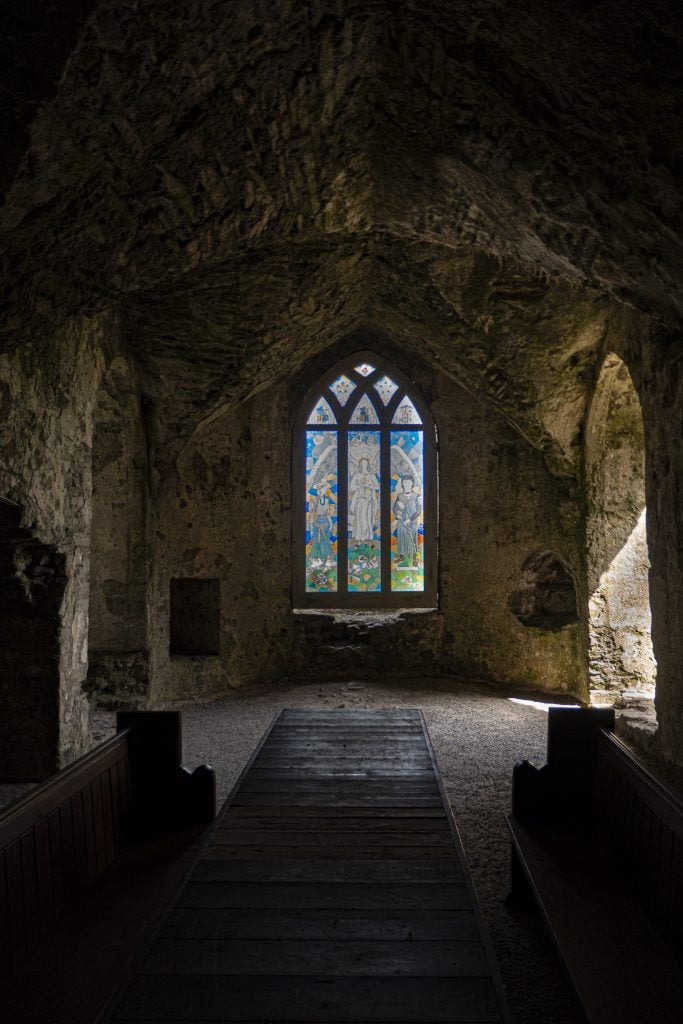 How Long Will It Take to Tour Around?
Two hours are more than enough to visit the castle entirely.
Some words of advice and tips:
The Best Tearoom in the Walled Garden is a recent addition that you must definitely tour during your visit.
Post-COVID regulations dictate that every visitor must wear a mask in the indoor and cafe area of the castle.
Children can be left in a designated play area if you want a full-adult experience.
Quick Video Tour of The Main Carew Castle Areas