As one of the largest countries in Eastern Europe, Ukraine boasts a rich history. Its sheer beauty and diverse landscape may be its contemporary face; but at its heart, Ukraine is a country that embraces its culture and heritage like no other. You might know it as the world's largest sunflower seed producer or for its preservation of Europe's oldest coffee houses. Today, we will be discussing some of the best castles in Ukraine. So without further ado, let's take a look at what this country has to offer and what makes these castles so unique:
10 Most Popular Castles to Visit in Ukraine
The order of the list is based on Google search volume of each castle = popularity.
1. Genoese Fortress
Perched on an extremely steep hill–that may or may not cause you some vertigo–Genoese Fortress is a 14th-century masterpiece that was once known for being absolutely impregnable. In fact, a visit to it might be your homage to the Ukrainian culture, as you'll have to clamber all over the wall in order to get inside. Once you've arrived, the views from its sea-side cliff are totally worth the visit.
Completed over the course of two centuries, this fortress boasts an exemplary defensive architecture. From 6 meter (20 ft) high walls that span 2 meters (6.5 ft) in thickness to various towers that still stand sentinel and a whopping 30 hectares (74 acres) of the sloping terrain, one can still imagine how enemies would think twice before insistgating a siege here.
Today, you can enjoy a Medieval festival at the castle if you plan to visit between July and August.
Location: Sudak
Time built: 14th-15th century
Architectural style: Medieval
Touring: Allowed. No official website.
2. Kamianetes-Podilskyi Castle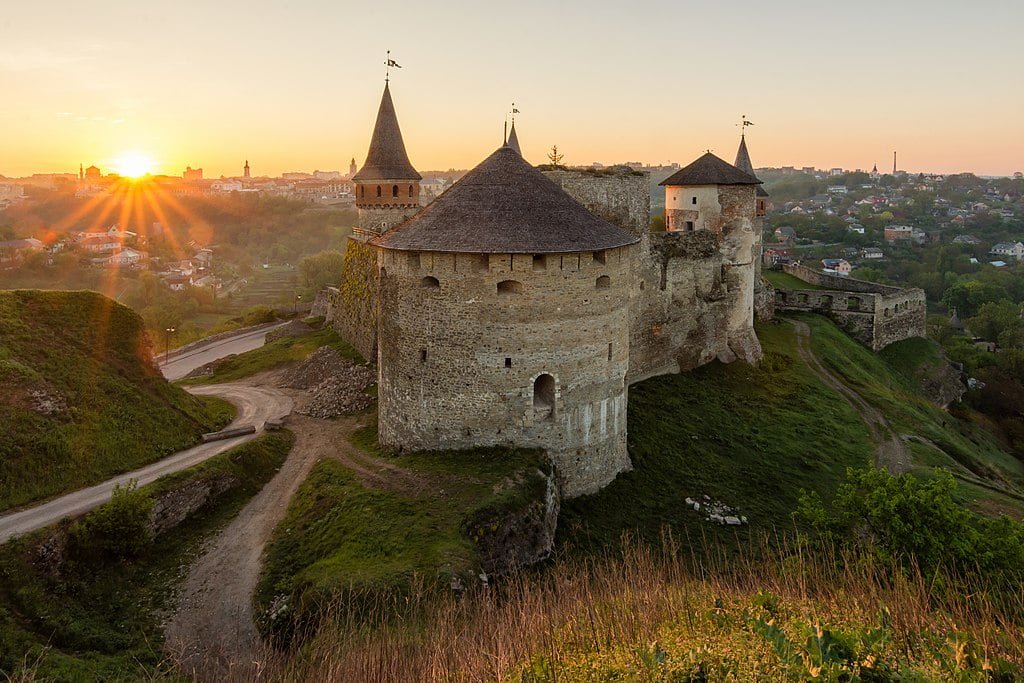 As western Ukraine's crowning jewel, Kamianetes-Podilskyi Castle is eponymous with the city that it is located in. It was initially built as the city's critical defensive center back in the day. But perhaps the most notable thing about the history of this particular castle is how it was able to resist a whopping 51 attacks in the 14th century. Its impressive architecture has withstood the tests of time and remains an icon of Medieval might even today.
These days, the Kamianetes-Podilskyi castle enjoys the portent of a stunning Ukrainian tourist destination. Its picturesque surroundings are a sight to behold, but what's inside is in complete contrast. From meandering corridors to dark dungeons, battlements, and more, it's a structure that's destined to attract every castle aficionado to its doors.
3. Khotyn Fortress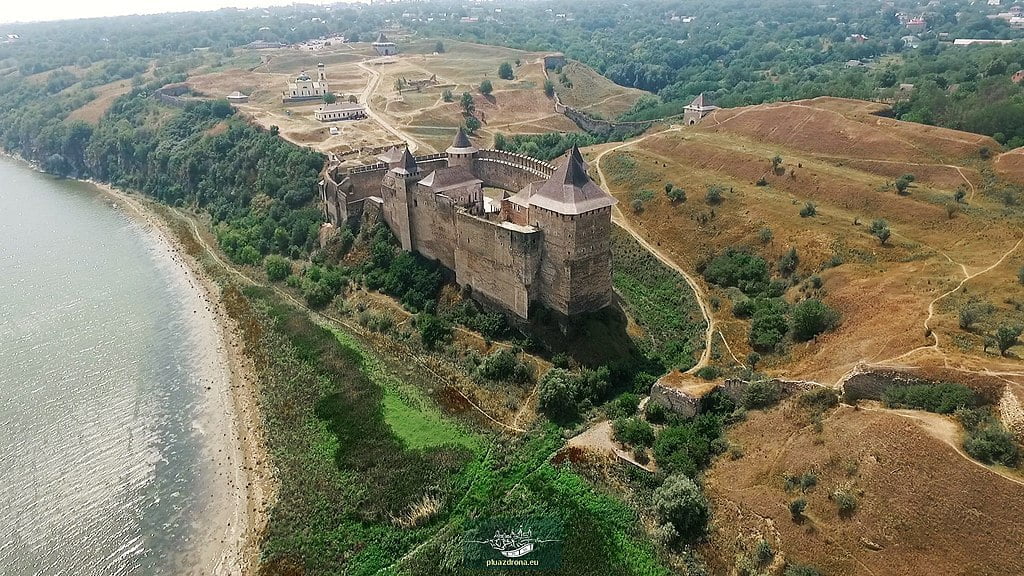 Not just a single fortress, but an entire complex, this one adds to Ukraine's cultural value with its impressive history and unique architecture. Located in the ancient town of Khotyn, the original version of this fortress used to be wholly timber. Around 2 centuries later, it was reconstructed in stone and the rest is history. Over the course of its existence, Khotyn underwent many changes–the most notable are the 15th-century add-ons when it was part of the Moldovian Kingdom.
Amongst the many historical events that Khotyn Fortress went through, the most significant was the 16th-century war between the Ottomans and the Polish–Lithuanian Commonwealth. At one point, it was taken over by the Turks and became their main outpost. These days, the fortress is a great tourist destination and has even been featured in many historic movies.
4. Nevytsky Castle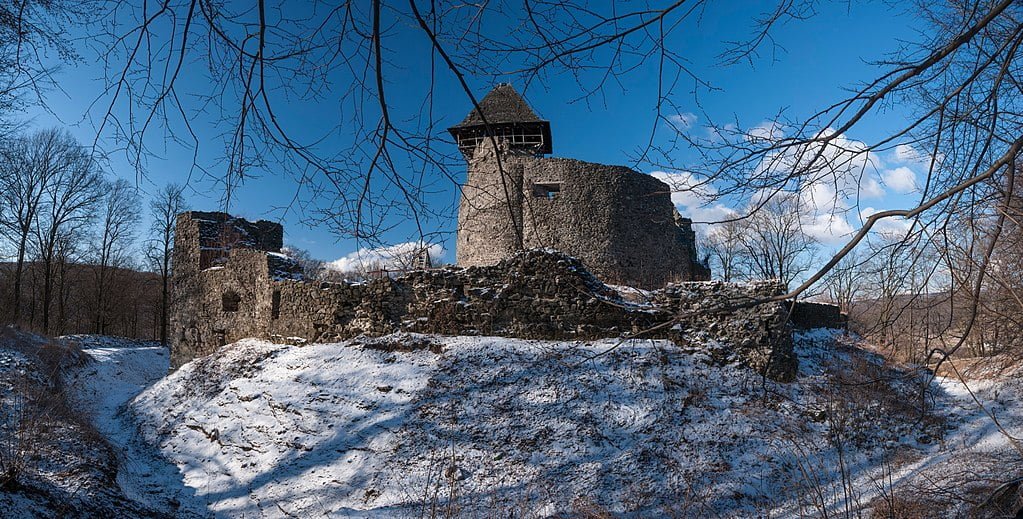 Holding its own as a robust ruin, Nevytsky Castle was originally built in the 13th century and underwent a complete revamp in the 15th century. The location where it sits today was an important crossroads at the time of the Hungarian-Glacian alliance. The original wooden fortress was fully destroyed (by Mongol and Tartar invasions) before King Bela IV rebuilt it according to the fortification requirements of that particular era.
Nevytsky Castle was the center of many royal battles for the crown. Eventually, it was destroyed in the 17th century by the Duke of Transylvania (George II Rákóczi) during the religious wars between the Dugeths and the Rákóczis. After that, Nevytsky Castle fell into ruins and remains so even today. Minor restoration works were carried out in the 20th century so that the site could be opened for tourists.
5. Kiev Fortress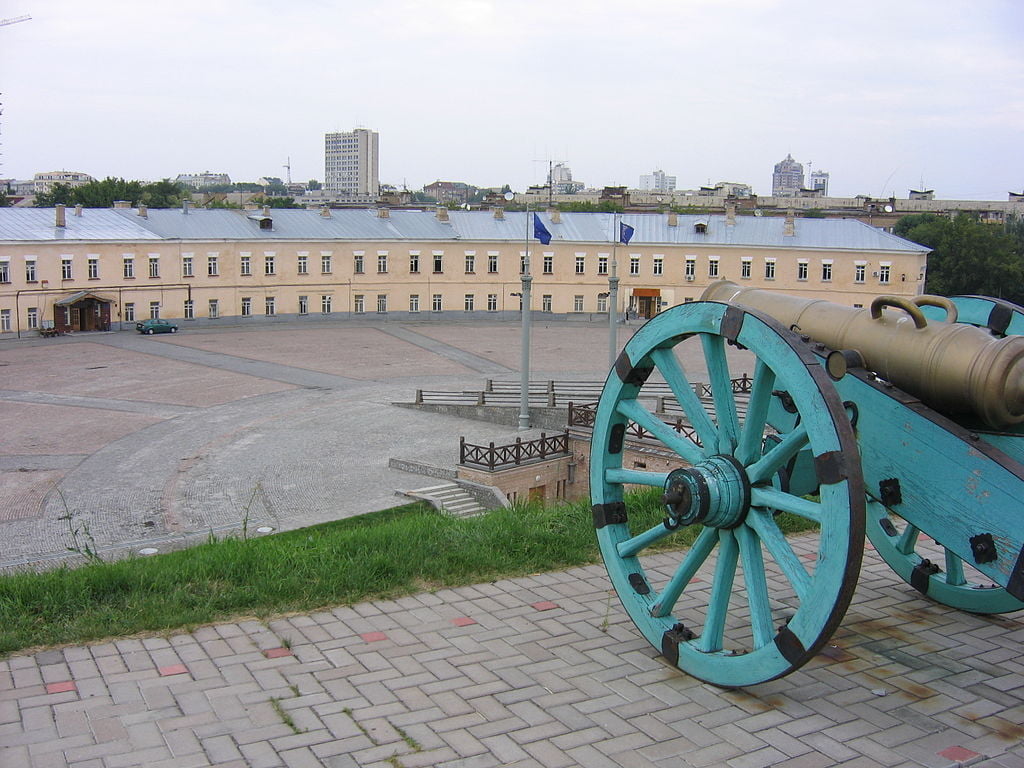 Kiev Fortress–it also goes by the name of Pechersk Fortress–is located smack in the middle of the Ukrainian capital. Today, it enjoys its position as one of the largest "earthen" fortresses in the world. This fortress dates back to the 18th century and was built on the behest of Emperor Peter. He went for the full works when it came to designing the defenses of this castle. From powder warehouses to arsenals, barracks, a prison, and even underground passages, you'll notice how this castle was built to stay strong against any and all potential sieges.
The irony of ironies: the fortress never served in any war and eventually lost its significance. After that, it was used to house military warehouses before being converted into a museum for tourists. The fortress is known to host 100,000 tourists annually.
Revisit More Historic Places Below or Read Further
6. Kremenets Castle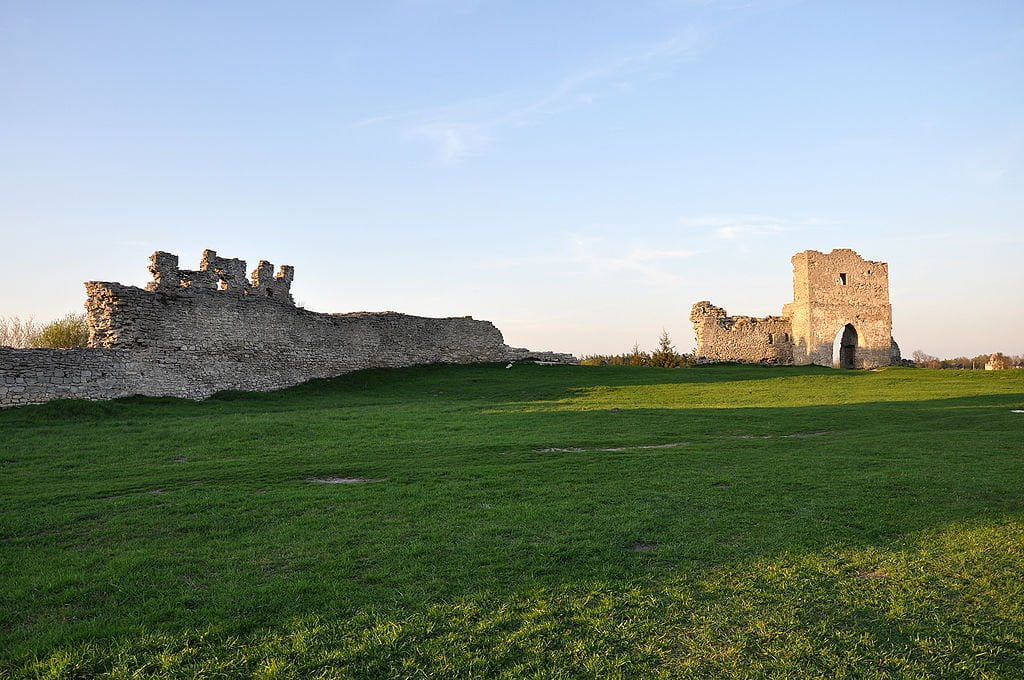 Although in ruins today, Kremenets Castle used to be a mighty fortress back in the day. The original construction dates back to the 8th century, there were even mentions of it in the Polish Encyclopedic dictionary. After the 17th century invasion by the Cossacks, the castle was never rebuilt and remains in its damaged condition even today.
The architecture and design of Kremenets Castle is absolutely exemplary. It's one of the best examples of Gothic defense architecture and features all the trappings of an impenetrable fortress. In fact, a 3D model of this castle has been rendered by an architectural company for full analysis. Today, it's a famous tourist attraction where several come to see the bulward. The gorgeous panoramic views of the surroundings only add to the enchantment.
7. Lutsk Castle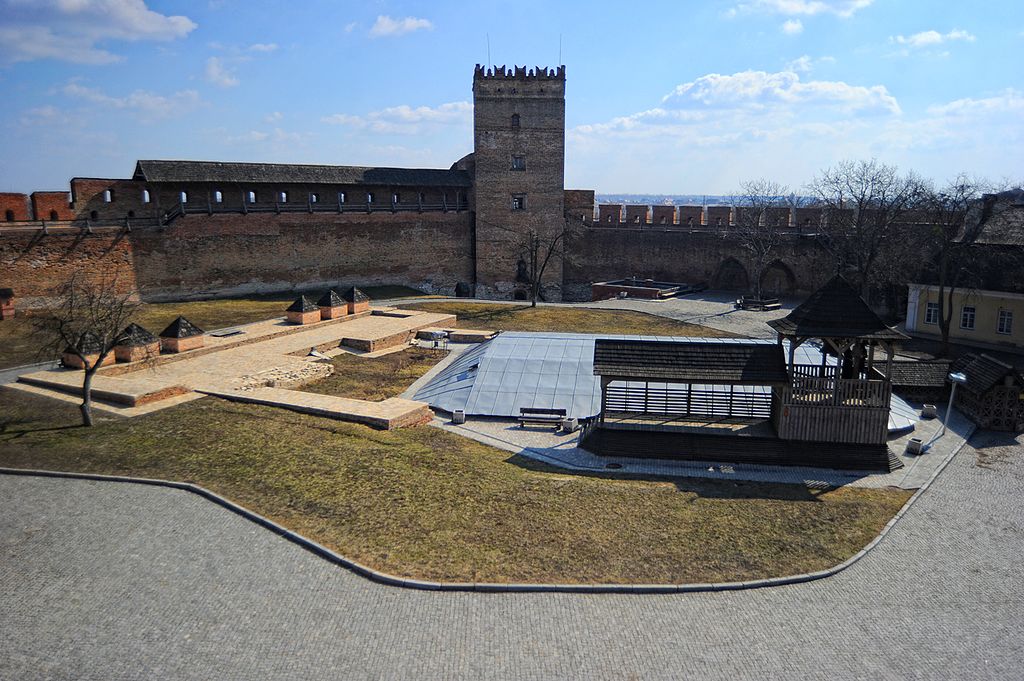 As the main tourist attraction of Lutsk city, this castle lives up to the magnificence that is boasted of it. In fact, it is listed as the Seven Wonders of Ukraine. Lutsk Castle dates back to the 14th century, built on the behest of a Lithuanian Duke known as Lubart, who married locally and settled down in the castle. The ownership transferred hands many times amongst the Lithuanian royalty.
Lutsk Castle is quite famous because of its amazing fortress architecture. Its 10-meters-thick (33 ft) walls wrap around three stronghold towers, ensuring that the residence was as safe as it could possibly get. There are regular exhibitions held inside today and one can even go through the armory to get a truly medieval experience of the historic tournaments that were held at the courtyard back in the day.
Location: Lutsk city
Time built: 14th century
Architectural style: Gothic-Renaissance Style
Touring: Allowed. No official website.
8. Buchach Castle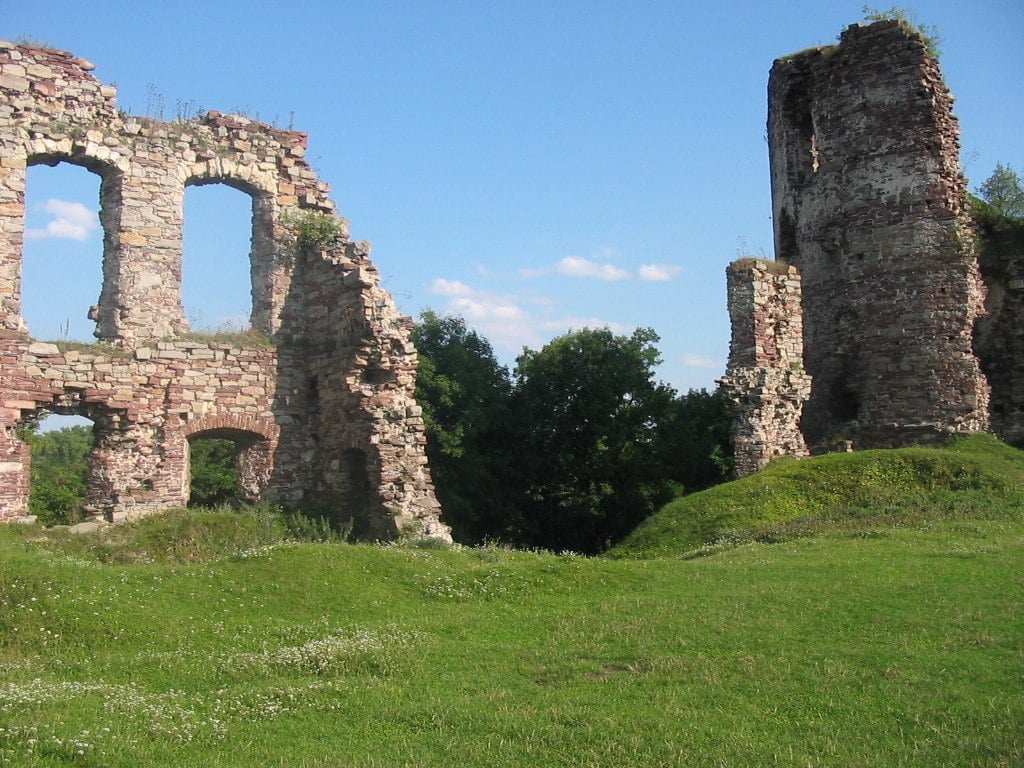 This ruin of a medieval castle is one of Ukraine's most epic historic legacies. It was actually built by a Polish noble family, the Buchakis. Later, it was reconstructed in a Rennaissance image by another Polish noble family (the Potockie-Moviles). This revamp was started in the 16th century and was completed in the 17th century. The defensive structure was quite impressive and held its own against many sieges in its time.
Buchach Castle underwent an Ottoman invasion and never quite recovered from that. Later, it fell into a state of disrepair and was used to curate raw building materials during the Austrian partition. These days, it's a tourist destination surrounded by serene vistas frequented by those who want to experience the historic value of the country.
9. Olyka Castle
This 16th-century castle used to belong to a powerful Lithuanian magnate family (the Radziwills). It was specifically founded by Prince Mikolaj Radziwill in the middle of the 16th century. After that, it was passed on to his youngest son. During both of their reigns, it used to be one of the most influential castles in the region. It was particularly known for its unique square-shaped layout and bastion-inclusive architecture.
Olyka Castle is also known for being one of the biggest residences in Ukraine. It's got a whopping 365 rooms and its sturdy build has withstood a number of sieges. In fact, during Napoleon's siege of Russia, a military hospital was set up in the castle and it continued to operate until the middle of the 19th century. These days, Olyka houses a psychiatric hospital and is only partially open for visitation.
Location: Olyka
Time built: 16th century
Architectural style: Renaissance Style
Touring: Partially open. No official website.
10. Iziaslave Castle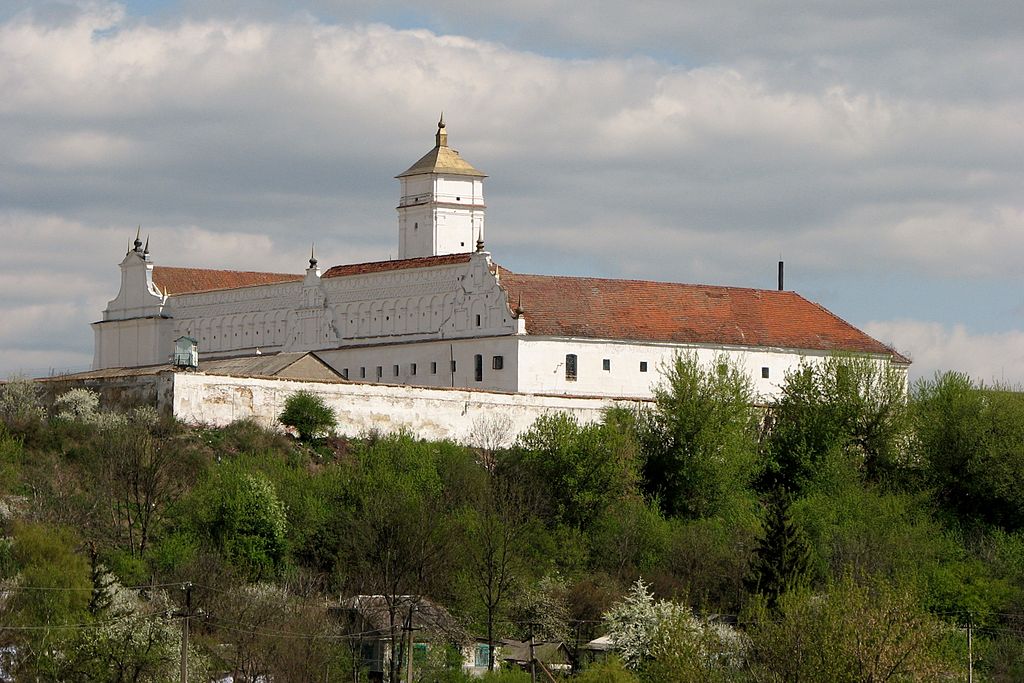 As one of the oldest cities on Ukrainian soil, Iziaslav has a lot of cultures to offer. It is also home to some of the best architectural jewels in the country–Iziaslav Palace is certainly the cream of the crop. The original castle was erected in the 17th century. A double-story construction was added in the 18th century by new owners. Over the course of changing ownership, the castle eventually transformed into more of a "complex" than a single building.
These days, the castle at Iziaslav is in a depressing state of disrepair. It is more of a ruin than an actual building but still makes for an interesting place to visit. The peeling walls and shabby state of architecture give off a really haunted vibe in what used to be one of the most bustling and grand constructions in all of Ukraine.
Location: Iziaslav
Time built: 17th century
Architectural style: Baroque
Touring: No official website.
Planning to Visit Nearby Countries? Check Out These Best Castles Lists:
3 Less Popular Castles Worth Visiting While In Ukraine
If you are a castle enthusiast, you must take out the time to visit these equally spectacular castles in Ukraine as well:
11. Kudryntsi Castle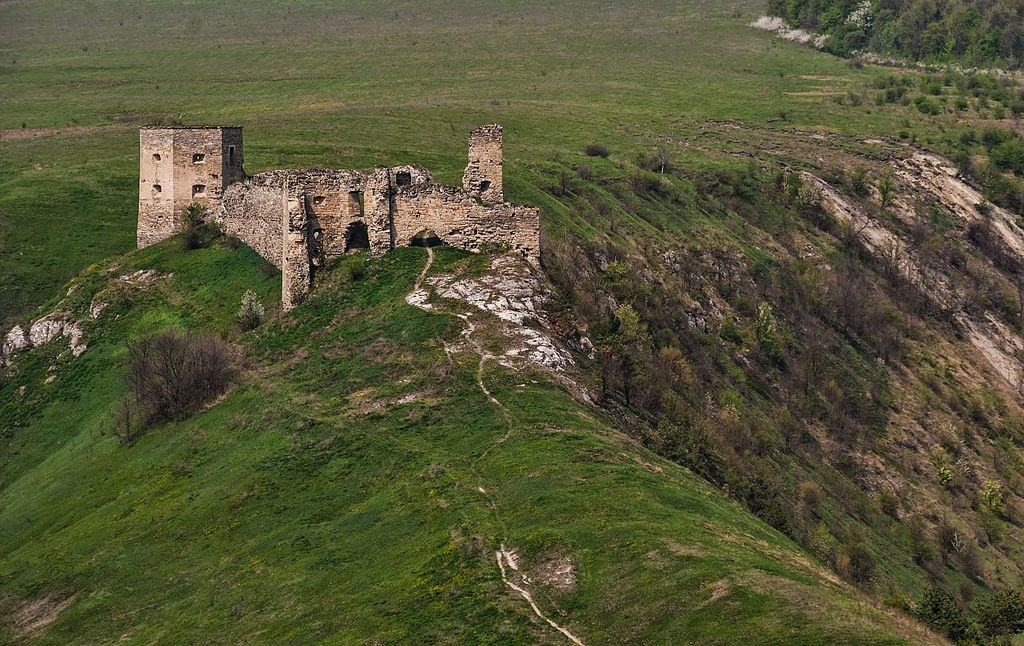 The hilltop location of Kudryntsi Castle is a panoramic delight in its own right, but the ruins of a previously mighty dwelling on its apex make it even more attractive. Kudryntsi Castle dates back to the 17th century–the brainchild of Polish political writer and parliament member Jan Szczęsny Herburt. The castle was subjected to a number of sieges by the Turks and the Cossacks in the 18th century before being abandoned and falling into disrepair. Today, it is a historic tourist attraction where one can spend a few serene hours enjoying the nature-oriented atmosphere.
Location: Chortkiv Raion
Time built: 17th century
Architectural style: Bastion Fort
Touring: Allowed. No official website.
12. Letychive Castle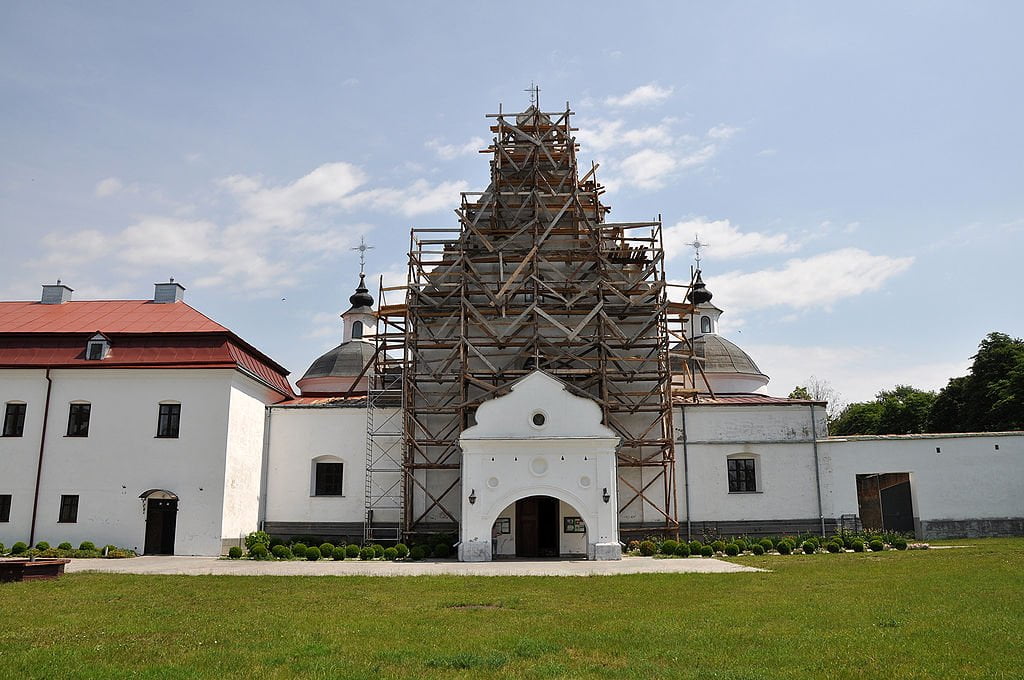 Commissioned by Jan Potocki (a general of the Podole lands), Letychive Castle used to be a magnificent fortress in its hey day. The main goal of this castle was to protect the Podolic lands from regular Tartar invasions. Although Letychive Castle withstood a number of sieges, it stands in a state of ruin today. A baroque church at the site is one of the most visited places on the grounds and there are also remnants of World War II that can be scoped out when you're in the area.
Location: Letychiv
Time built: 16th century
Architectural style: Medieval
Touring: Allowed. No official website.
13. Mykulyntsi Castle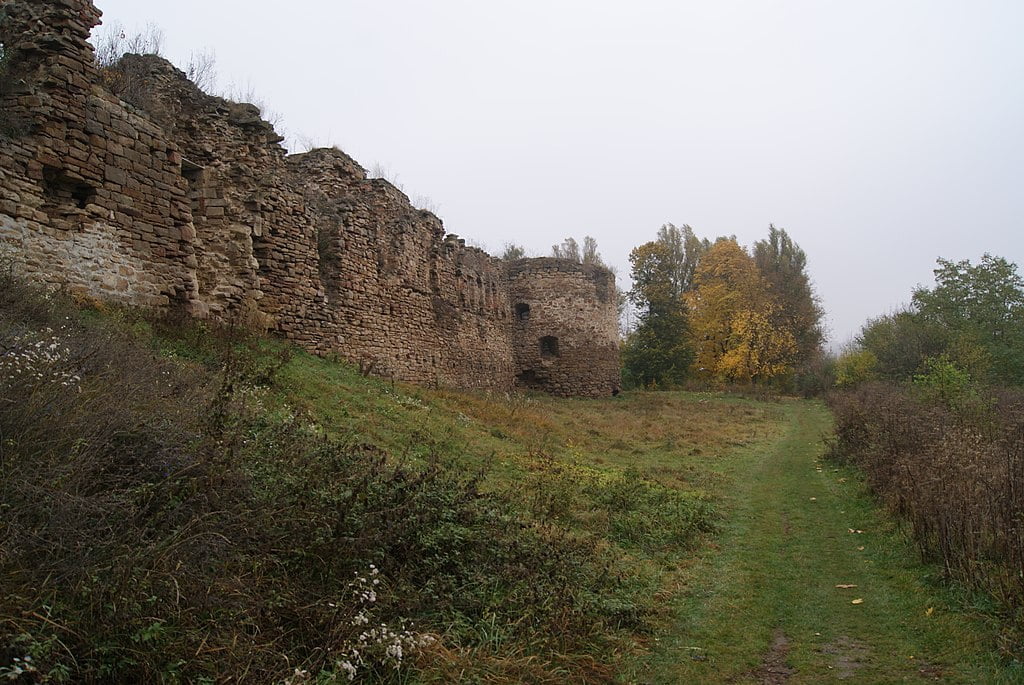 This particular castle from Western Ukraine might not be as well known as its other famous counterparts, but it still forms a might picture. Constructed in the 16th century, little is known about who built it and why it is in ruins today. All we know is that it used to be a fortified building that is now in an extreme state of disrepair. It's a beautiful place to spend a few hours simply immersing yourself in history or even setting up a nice picnic with your friends or loved ones.
Location: Mykulyntsi
Time built: 16th century
Architectural style:
Touring: Allowed. No official website.
Planning to Explore Europe? Check Out These Best Castles Lists:
Conclusion
These are the top 13 castles in Ukraine. We hope their historic value and lovely aesthetics are as entrancing for you as they have been for us! Be sure to put them on your itinerary if you ever plan to visit the country.