The Czech Republic is as quaint and romantic as they get, and it's also home to one of the most frequently visited monuments in the country: Lednice Castle. With its exemplary neo-Gothic elevation, Lednice is certainly a stunning architectural marvel. What's more is that it's surrounded by a 200 ha (494 acres) park, making it one of Europe's largest parks. Let's take a closer look at Lednice's history and how it's faring currently:
There's a little bit of something for everyone at Lednice; if you're an adventurer at heart, then you'll definitely adore the cycling and hiking trails all around it.

Frequently Asked Questions
Where is Lednice Castle Located?
Situated near the border with Austria and Slovakia, Lednice Castle is located in the southern part of the Czech Republic – approximately two and a half hours away from Prague.
When was Lednice Castle Built? Who Build It?
Lednice Castle was built by the Liechtensteins of Moravia, an influential family that owned quite a bit of land in the surrounding area as well.
When is The Best Time to Visit the Castle?
April to June is the best time to visit, as the castle is open all week through and you get to be flexible with your visiting hours and tour choices. However, if you're a vineyard aficionado, then you should definitely plan a visit in September or October.
What Other Monuments are Located Nearby?
If you're in the area and want to visit more historical wonders, then you should definitely visit Valtice Castle as well. In fact, the entire Lednice-Valtice Cultural Landscape is part of the EU-selected World Heritage Sites. There are only 34 of them all over the globe, so it's quite an honor to be featured on the list.
The park that surrounds Lednice Castle is also a great place to spend the rest of the day. You can find several entertaining activities to do there, such as exploring the various architectural landmarks spread about. These include the Palm-house, a Roman aqueduct, a minaret, and even John's Castle. They're all part of Lednice's grounds–if you want a closer look, then you can book specific tours.
FOR HISTORY | BEAUTIFUL IMAGES | INTERESTING FACTS | TRAVEL TIPS
Early History
How Lednice Began
The current site of Lednice Castle was once home to a Gothic fort back in 1222. Historical records show that this fort was lent to Sigfried Sirotek by Czech King Vaclav. However, the land eventually changed hands and the Liechtensteins took over the property. They were a noble clan that also owned the land that would later become the site of the Valtice Castle.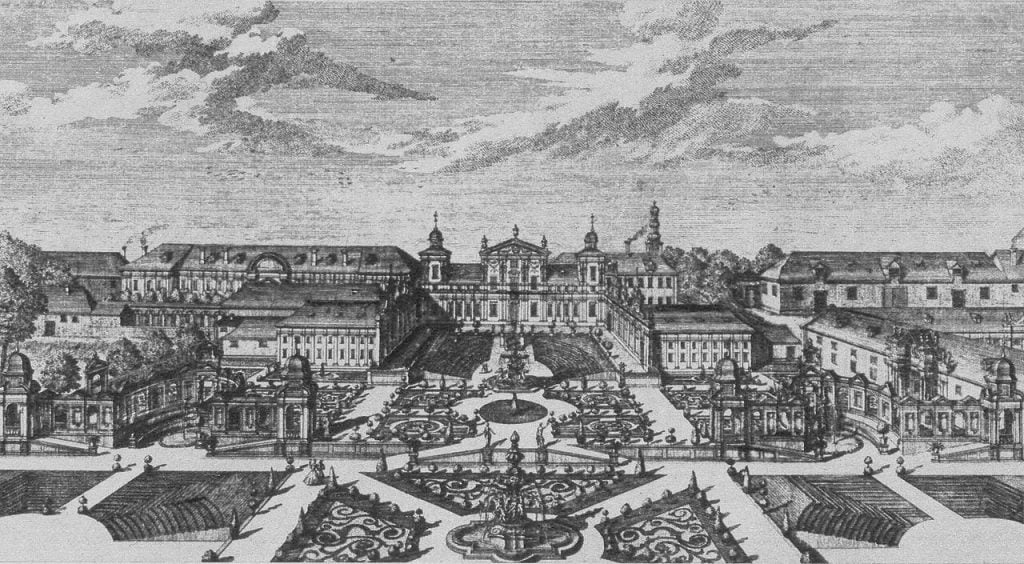 Liechtensteins as Moravias's Richest Family
Lednice was one of the best Renaissance castles of the 16th century. It was also one of the most notable castles of the time, as the Liechtensteins grew in affluence and wealth. Many of them were famous military figures who expanded their territory (most notably their estates) through economic activity.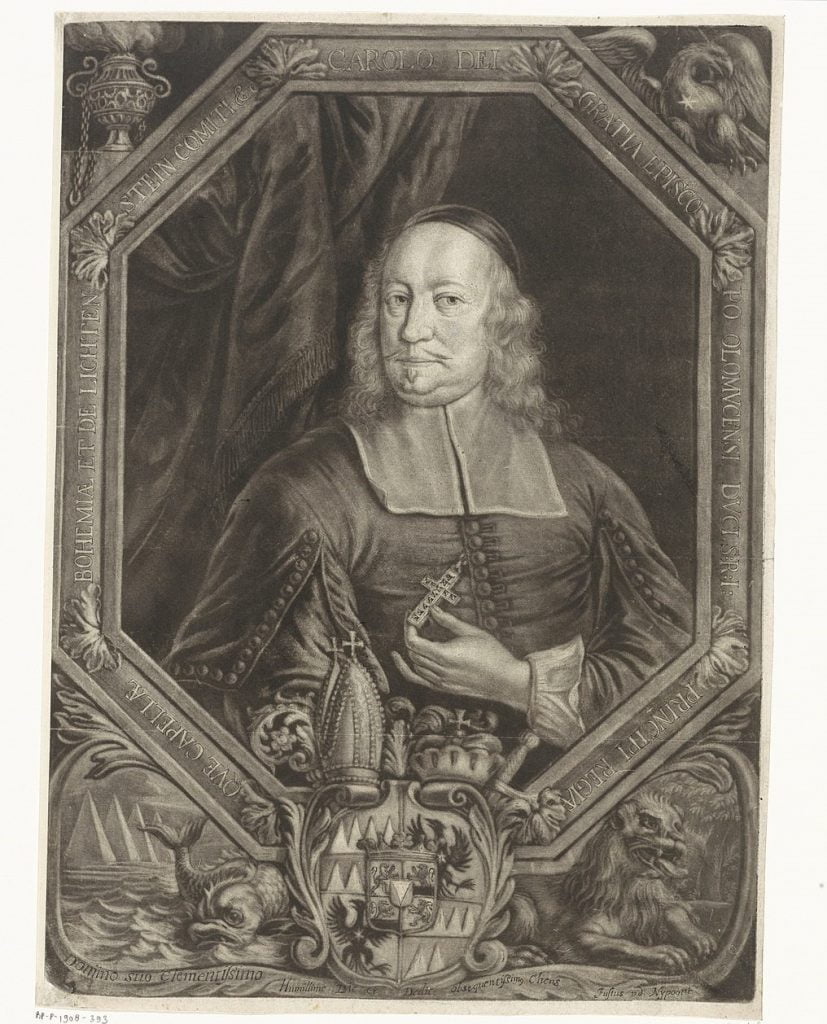 Karel Liechtenstein rose to the rank of representative leader and married a rank up to gain even more wealth. He and his brother Maximillian became Catholic to further their political career. Karel was also a part of Rudolf II's court; he eventually became a prince in the 17th century.
Lednice's Ornate Renovation (17th & 19th Century)
Lednice Castle underwent two renovations, one of which happened during the end of the 17th century (1656), the other in 1846. The former one was carried out by Bernhard Fischer von Erlaach. It included the addition of stables and a riding hall.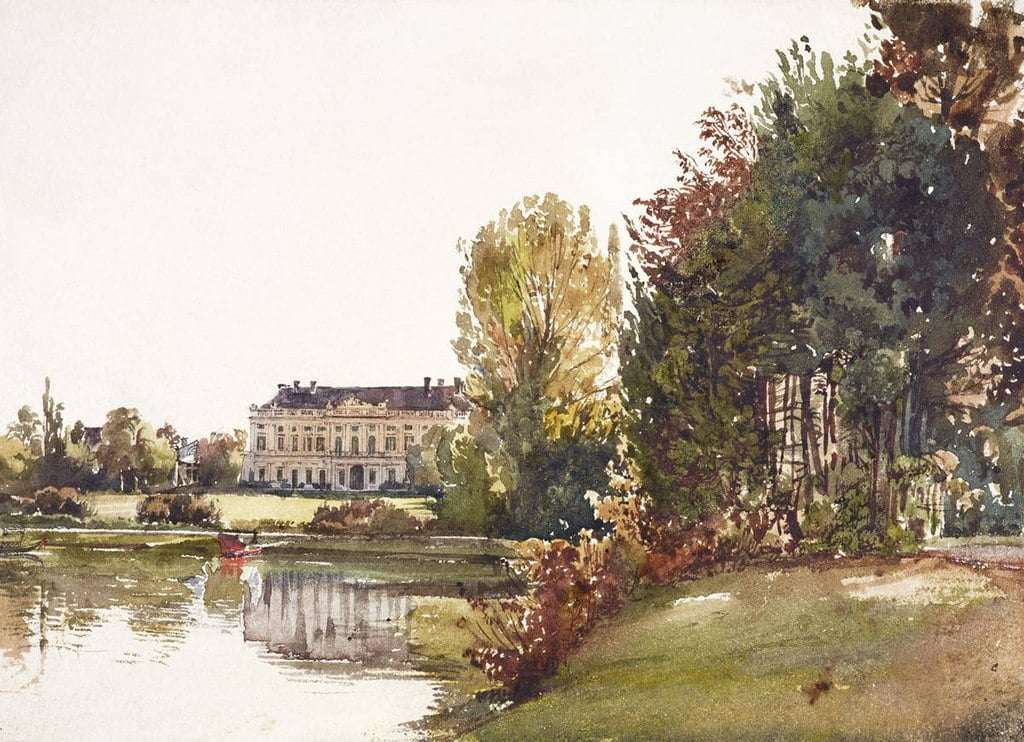 The latter renovation shaped this castle into what we see and experience today. It took several years to complete, finishing in 1858. Prince Alois II had Lednice refurbished as a summer castle. He was especially enchanted by Gothic architecture, so that's the aesthetic turn that the architect Georg Wingelmüller took. With lavishly carved wood ceilings, paneling, and tasteful furniture, Lednice has become one of a kind castle in all of Europe.
Revisit More Historic Places Below or Read Further
Current Times
Lednice Castle has been State property since 1945, currently, it is being managed by the Ministry of Culture. It's a hub of tourist activity, visitors tend to especially appreciate its neo-gothic architecture.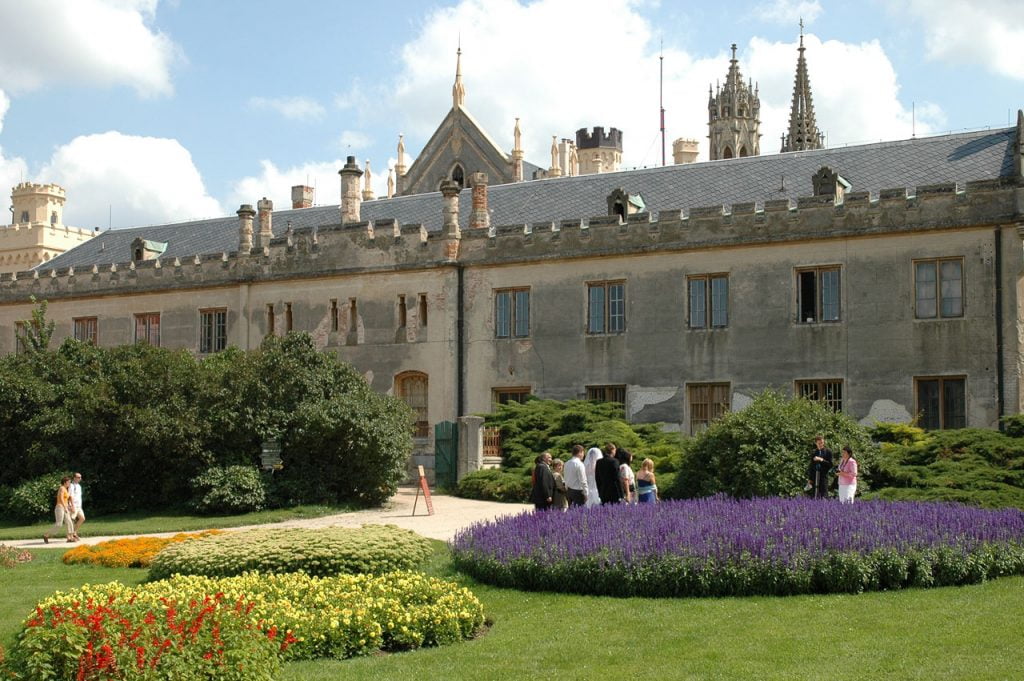 Ever since the Dukes of Liechtenstein amalgamated their personal territories in a single, humongous park designed in the vein of an English-style landscape, Lednice Castle has become a central feature of a much bigger entity known as the Lednice-Valtice Cultural Complex. As one of Europe's biggest parks, it's loved by tourists and locals alike.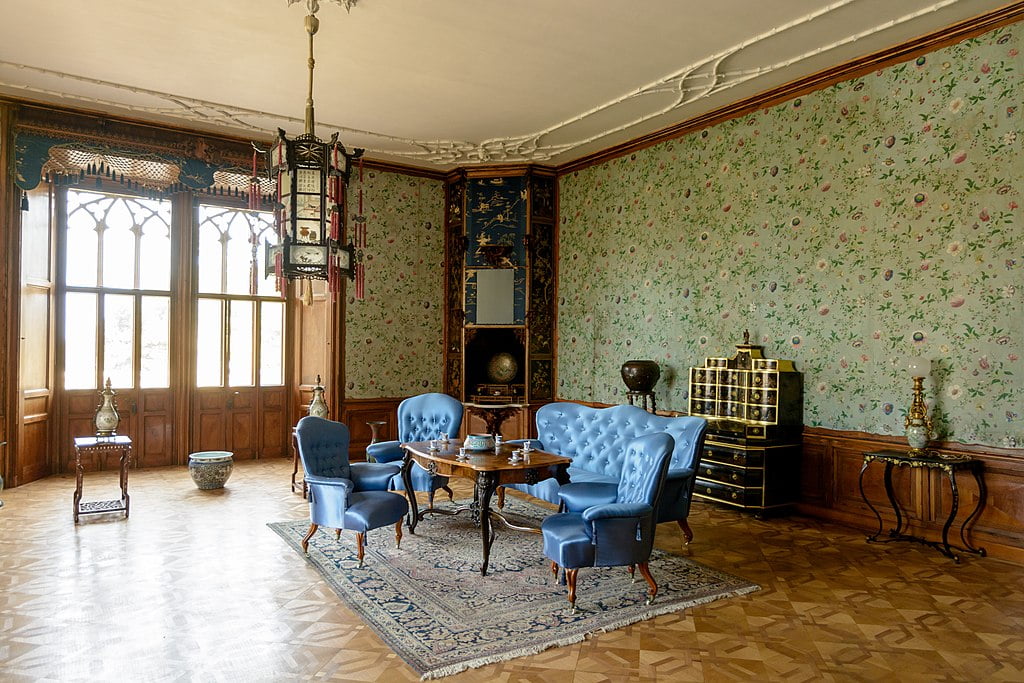 Interesting Lednice Castle Facts
If you're a fan of cultural events, then you'll love the events, festivals, and concerts hosted by the castle during summers.
The amazing culinary attractions at Lednice Castle are accompanied by locally brewed wines that you'll love.
There's a little bit of something for everyone at Lednice; if you're an adventurer at heart, then you'll definitely adore the cycling and hiking trails all around it.
The library at Lednice Castle has a marvelous staircase that is made from richly carved oak wood. It's definitely worth appreciating.
All of the furniture at Lednice was crafted at the Vienna-based workshop of Carl Leister.
Visiting Lednice Castle – Tips and Tricks
Lednice Castle is part of the Lednice-Valtice Cultural Complex, which has been connected through a wonderful urban-landscape venture. It's a historical attraction that can be entertaining for people of all ages, and you can't miss it if you're visiting the Czech Republic. Here's everything you need to know about planning a visit: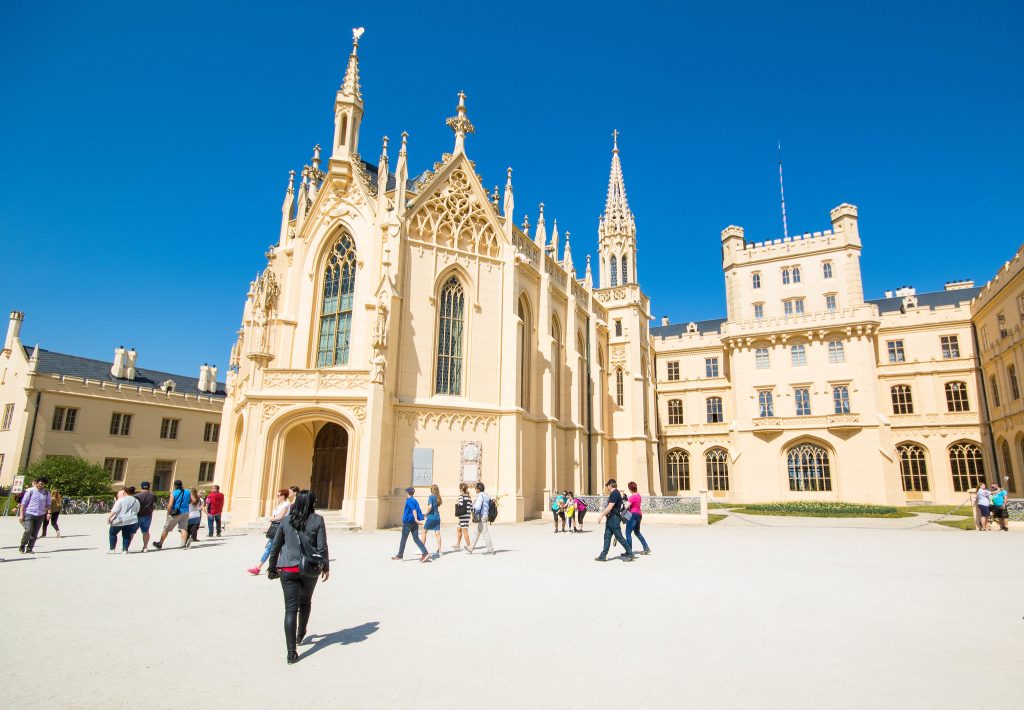 How to get to Lednice Castle?
There are four ways you can get to Lednice Castle. It's easily accessible by train, bus or car. You can take the RegioJet train and get there in a time span of three hours at the cost of €26-€49 ($31-$58 USD). You can also take the train via Barclev for €28-€57 ($32-$67 USD) and get to Lednice in three hours and forty-five minutes.
There are also some pretty great train connections that take you from Vienna Airport to Breclav, from where you can take a bus to Lednice. This connection might cost you €28-€43 ($33-$51 USD) and will get you to your destination in a little over four hours.
If you're driving yourself, then you'll enjoy the two-hour scenic ride that might cost you anywhere between €24-€39 ($28-$45 USD).
Ticket Prices, Visiting Hours & Travel Tips
Opening hours of Lednice Castle vary through the months. It is open daily in the months of May, June, July, August, and September, except for Mondays. Visiting hours start at 9:00 am, ending at 5:00 pm.
From February to March, Lednice is open only on Saturdays and Sundays (10:00 am to 4:00 pm), and the only thing you can avail of is a basic tour package and greenhouse visitation.
In the months of April and October, Lednice Castle is open from 9:00 am to 4:00 pm on the weekends and public holidays. However, you can reserve a booking on the weekdays, granted that you've got a group of at least 10 people.
As for November and December, you can book the basic tour on the weekends anywhere between the slots of 10:00 am to 4:00 pm.
Lednice Castle is entirely closed all through January.
You can avail yourself of a number of tour options at Lednice castle. There are many where you can take a trip through the interior and look at the representative halls, royal apartments, and even the Puppet Museum. There's also a tour that covers the artificial cave known as the Grotta.
As for the tickets, it costs €4 ($5 USD) for adults, €3 ($4 USD) for senior citizens and youth (between 18 to 25-year-olds), and €2 ($3 USD) for kids (aged 6-18). Anyone under the age of 6 can enter for free. Anyone visiting with a disabled person can also enter for free.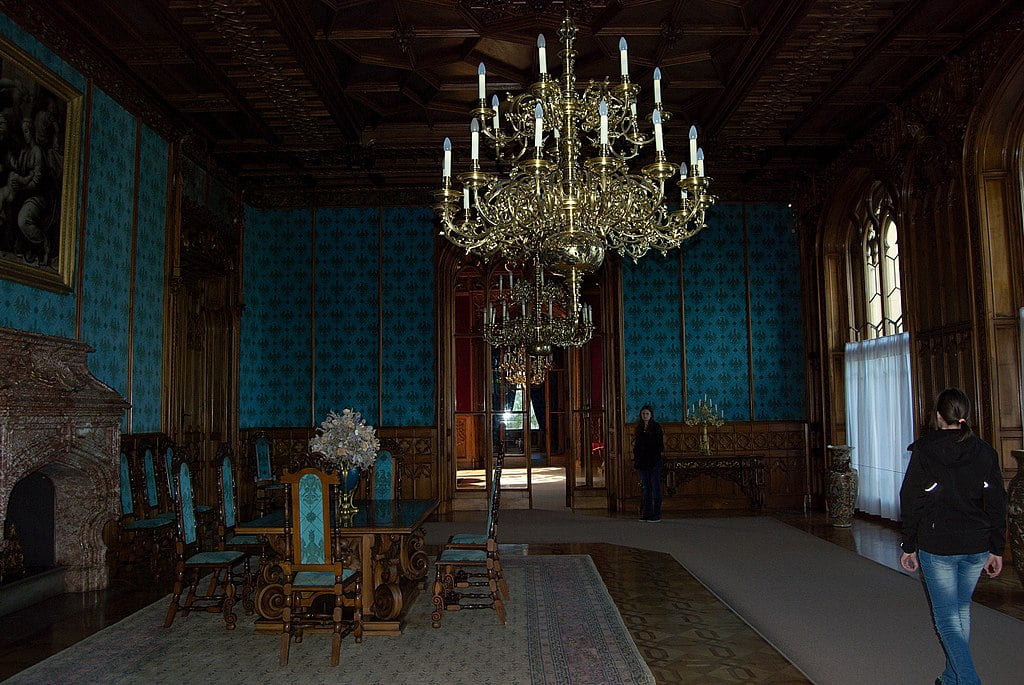 How Long Will It Take to Tour Around?
It takes around an hour to tour the Lednice Castle, with tours starting at 15-minute to 1-hour intervals.
Some words of advice and tips:
Do wear comfortable shoes as you'll be walking through the entire complex on your trip.
Always confirm the visiting times and opening dates before planning a visit.
Since there's so much fluctuation between opening dates and times, it's best that you book your tickets online.
Quick Video Tour of The Main Lednice Castle Areas