Leeds Castle holds a fascinating place in history–its chronicles are certainly worth reading about. Described as "the loveliest castle in the world," Leeds is a sight to behold with its lush island surroundings and calm waters, derived directly from the River Len.
Without mincing words, it is indeed a sight to behold. As gathered from the annals of history, the origin of the castle predates the Norman Conquest of England, during the reigns of the Saxon clans.
The castle presently houses the only Dog Collar Museum in Britain. There are over 100 dog collars which had belonged to old royal hunting dogs on display.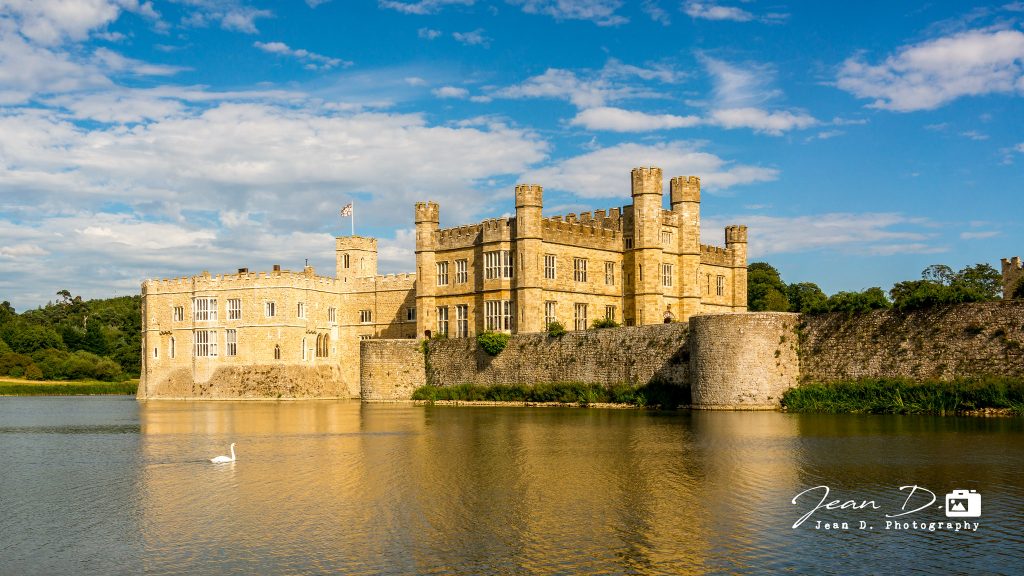 Interestingly, the castle has also served as home to several queens of the Medieval era. This underscores why the castle is often called the "Castle of Queens." It even served as a prison at one point in time and a hospital at another. However, today, it is a remarkable tourist attraction. Let's take a look at it in more detail:
Frequently Asked Questions
Where is Leeds Castle Located?
Leeds Castle is located on an island at Maidstone, in Kent, England. Have a look at this best castles list in England to plan your trip strategically and visit neighboring fortresses on your way to Leeds.
When was Leeds Castle Built? Who Build It?
The castle was built in 1119 by Robert De Crevecoeur. However, King Edward I invested heavily to improve the structure. Later, Henry VIII's contributions to the castle's transformation can not be overemphasized.
When is The Best Time to Visit the Castle?
The castle operates year-round. There are slightly different hours during the busy season, from April to September, and the quieter season from October through March. Spring is the recommended visiting season for beautiful scenery with fewer visitors.
What Other Monuments are Located Nearby?
You can also visit Thurnham Castle, Sutton Valence Castle, Upnor Castle, or Chatham Castle if you're in the area. The Stone Shop and the Queen Victoria monument are also must-sees in the region.
FOR HISTORY | BEAUTIFUL IMAGES | INTERESTING FACTS | TRAVEL TIPS
Early History
Royal Saxon Origins (857 AD Onwards)
The Leeds Castle which stands as a grand antique today–tourists' delight and a masterpiece location for filming–used to be a wooden structure owned by a Saxon chief named "Led" circa 857 AD. After coming into the possession of several other owners over the centuries, it was finally given the shape of a medieval keep by Anglo-Norman Lord Robert de Crevecoeur.
De Crevecoeur Ownership (11th Century Onward)
It was in 1119 that the site was reconstructed in stone by Robert de Crevecoeur as a military post intended to serve as a stronghold during the Norman invasion of England. Subsequently, it was passed down as an inheritance among the family De Crevecoeur until 1278, when it was bought by Eleanor of Castile, King Edward I's queen. Leeds Castle became the favorite residence of the duo. There are very few features of this era of Leeds Castle that remain intact to this day, the two-light windows that have been preserved at the end of the Banquet Hall are among the rarities.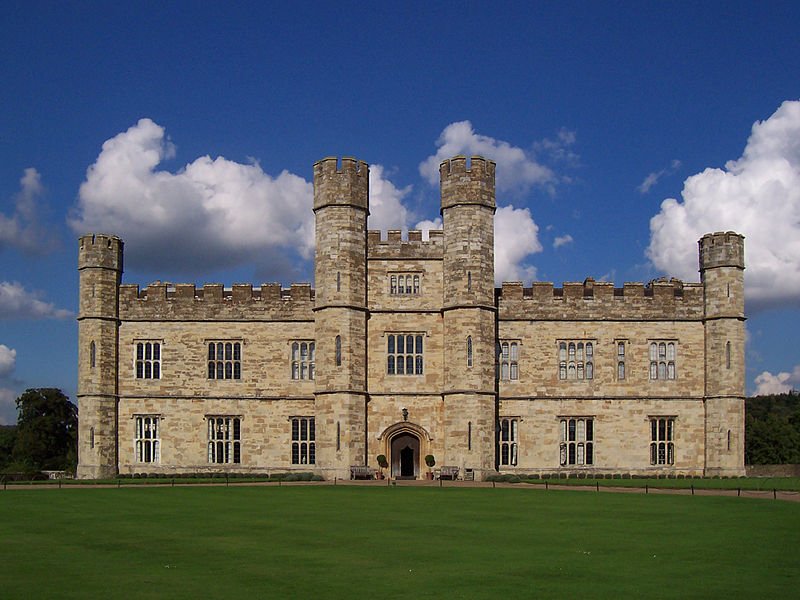 The Queenly Era of Leeds Castle (13th-15th Centuries)
Eleanor of Castile began the centuries-long royal ownership of Leeds Castle, especially its legacy of hosting queens. However, after Eleanor, it was her husband, Edward I, who inherited Leeds Castle. He made many important defensive additions to its architecture. Later, when Edward remarried Princess Margert of France, Leeds was bestowed upon her as a gift.
An interesting incident took place in at this point of the history of Leeds Castle. The castle was granted by Edward II, not to his wife Isabella of France, but a mere nobleman who went by the name of Badlesmere. He was beheaded by Edward upon refusing to grant entry to Isabella, who took possession of the castle. She was a lady of honor and kept the castle in excellent condition even after the deposition of Edward.
Edward III broke tradition by not granting Leeds to his queen, instead making additions of his own. Then came Richard II, who gave the castle to Anne of Bohemia, his queen who passed away during the plague.
Henry IV gave the castle to Joan of Navarre, who gave it to the Archbishop of Canterbury in order to maintain it. She fell out with her son Henry V, who accused her of witchcraft and imprisoned her. She was later exonerated and returned to Leeds in full glory. Catherine de Valois owned the castle as well; her son Henry Tudor inherited the castle and began the Tudor era.
Tudor Era (16th Century)
It was under Henry VIII that Leeds Castle shed its defensive architecture and donned the symphony of a magnificent palace. Historical records show several interior and architectural works carried out during the era to make this happen before Henry gifted the castle to his first wife, Catherine of Aragon.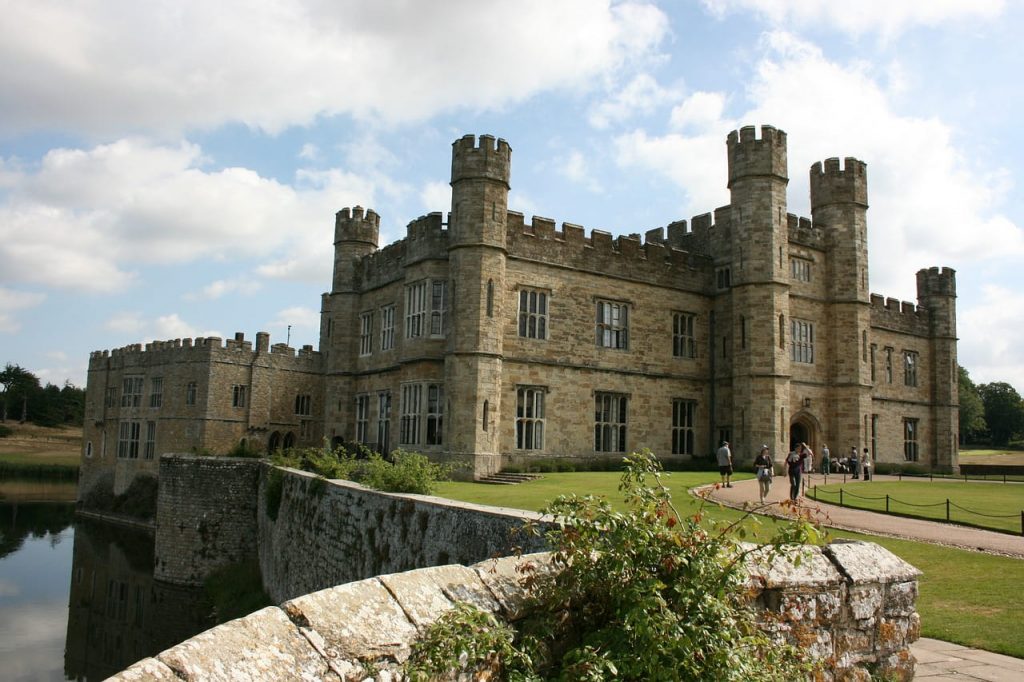 Private Ownership (17th-19th Century)
The 17th century marks the beginning of Leeds Castle's private ownership. There was quite a smattering of ownership changes during this time, but no major changes occurred, except for poor maintenance due to lack of funds. The Fairfax ownership of the 18th century, however, led to the conception and execution of the surrounding parkland. A few Georgian-style embellishments were made to the facade as well.
The 19th century saw Leeds Castle become an impressive private estate by the hands of Fiennes Wykeham Martin, a distant relative of the Fairfaxes, whose line had died out. He drained most of his funds restoring Leeds to its full glory and had to sell many of the items inside at an auction. Interestingly, his son was able to replete these fortunes with a little help from his wife's dowry.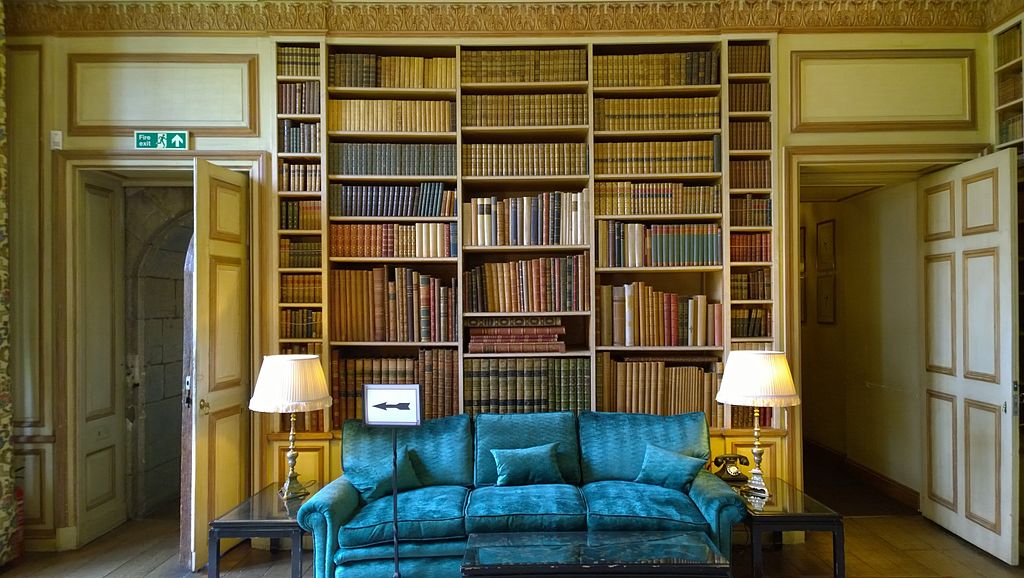 Revisit More Historic Places Belwow or Read Further
Current Times
The last owner of Leeds Castle was Lady Baillie, who bought it in 1926. She passed away in 1974 and left the castle in the care of the Leeds Castle Foundation, who maintains and runs it today.
The beautiful castle presently serves as a tourist site. Just a few attractions at the castle include the Castle Maze, the Dog Collar Museum, the Culpeper Garden, the Woodland Garden, the Falconry View, and the Go Ape treetop adventure or segway tours. More than 500,000 tourists visited in 2015, which is absolutely remarkable.
Interestingly, in recent times, Leeds Castle has served international peace purposes as it has been used to host political accords and treaty signings. The Northern Ireland Peace Talk led by Tony Blair in 2004 is an apt instance.
Interesting Facts About Leeds Castle
Leeds Castle is a magnificent edifice that stands on two islands in the middle of a lake formed by the River Lens. The scintillating effect of the lake beautifies the castle.

The castle has served as a hospital during the Second World War. During the Air strike on the city of Leeds in 1941, Lady Baillie–the owner at that time–hosted commonwealth soldiers in the castle.

There are twenty guest bedrooms at the castle, all embellished with antique decoration and furniture.

The castle presently houses the only Dog Collar Museum in Britain. There are over 100 dog collars which had belonged to old royal hunting dogs on display.

Tourists can be trained to handle birds of prey in just five days at the castle. This happens at the Falcon Display during the summer.

During the reign of Richard II, Jean Froissart, a French historian, visited the castle and mentioned it as a wonderful place in his famous Chronicles.

Some popular movies such as Kind Hearts and Coronets, Waltz of the Toreadors, and the series Doctor Who have been filmed in the castle.
Visiting Leeds Castle – Tips and Tricks
The loveliness and charm of Leeds Castle is quite renowned, so we're inclined to recommend you put it on your must-visit list in England. Here's all you need to know about making the journey as easy and hassle-free as possible: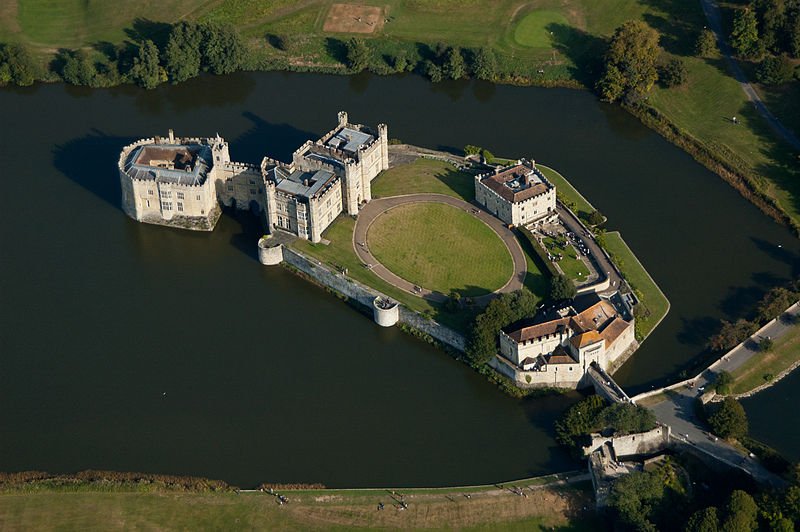 How to get to Leeds Castle?
There are many ways that you can get from London to Leeds Castle. If you're looking for a public transport option, then you can take a 1 hour, 12 minute train ride from London Victoria to Hollingbourne. From there, it's a 30-minute walk to the castle and will cost you £21-£41 ($26-$50 USD).
Alternately, you can also take a taxi, which will take you directly to Leeds in almost 54 minutes at a cost of £232-£273 ($289-$340 USD). The cheapest way, however, is by taking your own car. The hour-long journey will only cost you £8-£12 ($9-$14 USD) in gas.
Ticket Prices, Visiting Hours & Travel Tips
While Leeds Castle is open all year round, its entry and opening timings vary. From April to September, the castle opens at 10:00 am and closes at 6:00 pm. Last entry is at 4:00 pm.
Between October and March, the castle opens at 10:30 am and closes at 5:00 pm, with last entry at 3:00 pm.
Other than that, it's important to note that the places inside the castle have their own closing times as well. For example, the Castle Island Shop closes at 4:30 in summers and 3:30 in winters. You can find the specific closing times for your travel dates on the official website.
Entry tickets for adults cost £32 ($40 USD) while senior citizen and student tickets cost £31 ($39 USD). Kids aged 3-15 can get a ticket for £24 ($30 USD) while infants emter for free. There are also two types of Family tickets that you can avail of. These include 2 Adults and up to 3 children or 1 Adult and up to 3 children. Family ticket prices are £106 ($133 USD) and £76 ($95 USD), respectively. Additional children to a Family ticket cost £21 ($27 USD) each.
How Long Will It Take to Tour Around?
2 hours will give you time to explore Leeds Castle in its entirety.
Some words of advice and tips:
Tickets bought 48 hours or more in advance automatically get discounted. For example, a £32 can be bought for £29 if you book it in advance!
The Castle View Restaurant offers some great food, so you don't have to worry about going hungry during your visit.
You can experience a host of special events that take place at the castle year-round.
Quick Video Tour of The Main Leeds Castle Areas