With a long history of aristocratic ownership and a stunning outlook, Orava Castle has become one of the prettiest destinations for history buffs and tourists alike. It's one of Slovakia's finest medieval heritages, and below, we'll look at everything that you need to know about it:
Legend has it that Orava was built by the devil himself, as no man could have been able to construct it in such magnificent might.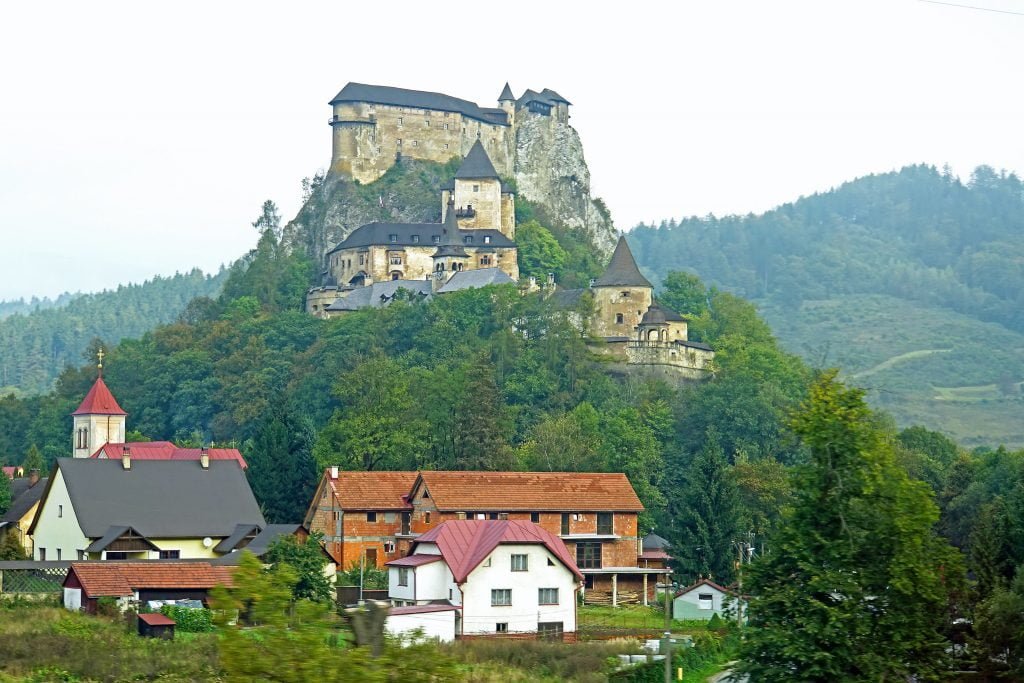 Frequently Asked Questions
Where is Orava Castle Located?
Looming high above the village of Oravsky Podzamok, Orava Castle is perched on a vertical rock formation in Slovakia. It not only overlooks the village but also the Orava River.
When was Orava Castle Built? Who Build It?
The first documented owners of Orava are the Balasa family, who gave the castle to Bela IV. However, the iteration of the castle that we see today was a remodel carried out by the Thurzo family.
When is The Best Time to Visit the Castle?
Summer is the peak tourist season–especially if you want to avail the haunted night tours, then it's an excellent time to plan a visit.
What Other Monuments are Located Nearby?
FOR HISTORY | BEAUTIFUL IMAGES | INTERESTING FACTS | TRAVEL TIPS
Early History
Earliest Data
Surrounded by nature and acting as one of Slovakia's main historical hubs, the site of Orava Castle has shown signs of habitation since the Late Stone Ages. Excavations have revealed that the place where the castle sits today was previously occupied by a fortified elevated settlement (Hallstatt first, and later by Slavonic people), which was later converted into a castle.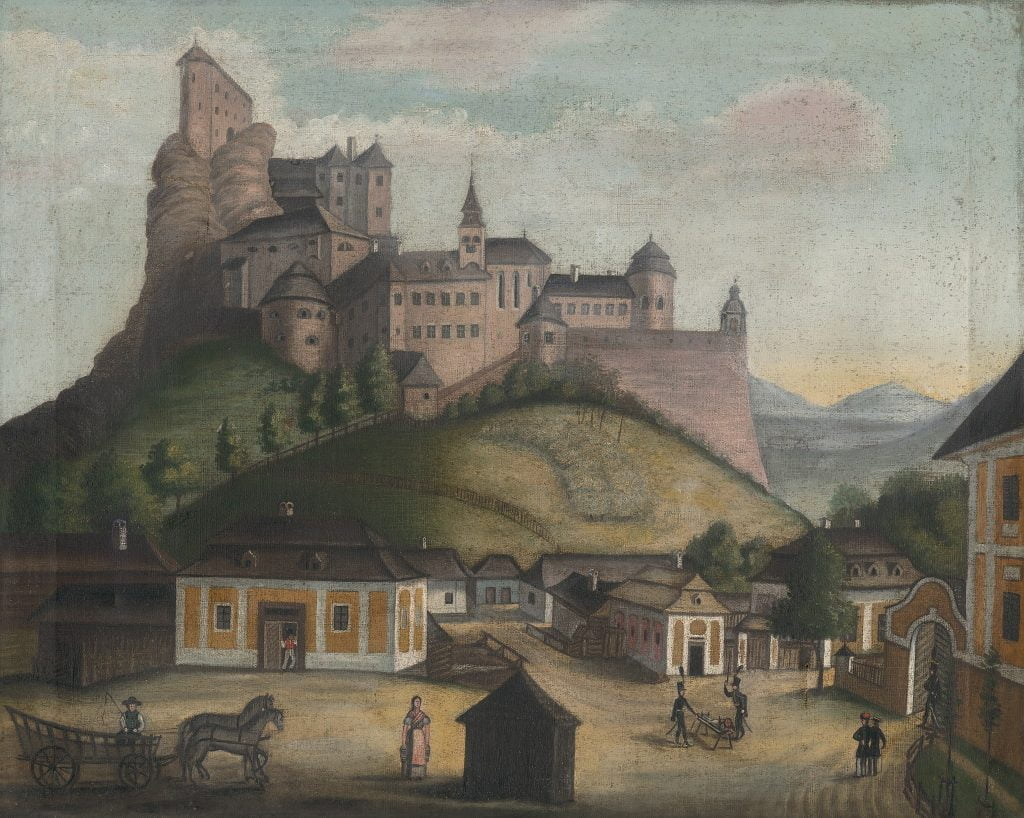 Succession Stories
Orava Castle was mainly built to protect the highly important merchant route that leads into Poland. Therefore, it was an important center for administration and also doubled as a vanguard for the protection of the state borders that ran nearby. This is why its initial owners consisted mainly of sovereigns.
The Balasa family (the first documented owners of Orava) bestowed it to Belo IV, who hired castellans to maintain it. After that, it successively belonged to Matus Cak Trencansky, the Zvolen Counts, and King Charles Robert. After that, it was maintained by a series of high-caliber castellans, starting with Master Štefan of Štiavnica and ending with Peter Komorovský. After a decade as castellan, Orava Castle was given to Komorovsky through a royal donation bill. Peter made a lot of changes through his time as castle keeper, working on a lot of the defense systems and the masonry.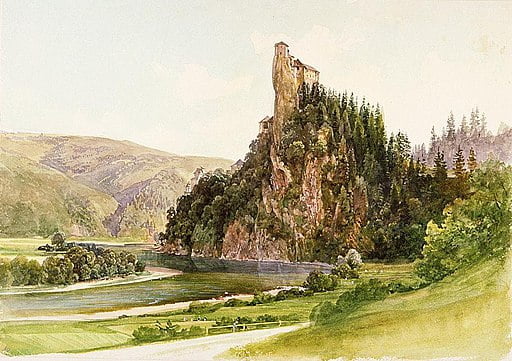 Peter sold Orava Castle to King Matiáš Hunyad.He later gave it to his illegitimate son Ján Corvinus, who hired exemplary castellans such as Horvath Kišovič and Irnrich Zápoľský to govern the castle. Václav Sedlnický was the last of them, before Orava became the property of the Thurzos.
In the hands of the Thurzos
As one of the richest families in Slovakia, the Thurzos rebuilt and refortified Orava to suit their status. Amongst their refurbishments was the addition of the chapel, a well that was cut into the cliff, a cellar, and a major update to the defense systems of the castle. They also colonized the area extensively. When the Spear side of the Thurzo family died out, inheritance passed through a number of heiresses who hired governors to maintain the castle.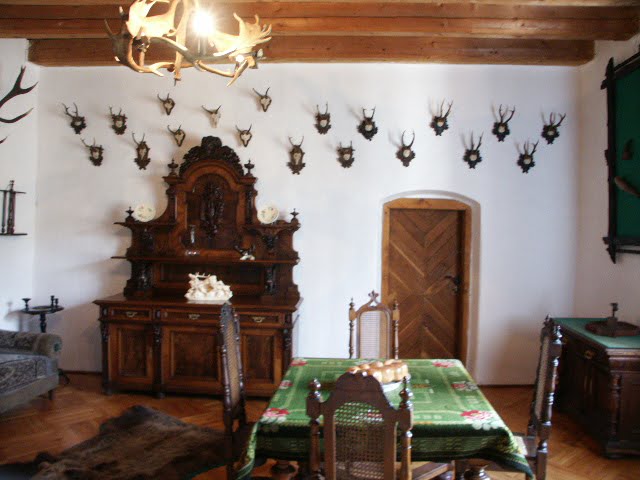 Downfall of Orava
Orava Castle suffered a near-fatal catastrophe in the fire of the 1800s when all of the wooden elements were destroyed. Only a few areas from the Lower Castle were salvaged; the Middle and Upper parts were not reconstructed until 1861. In 1868, the very first exhibition was held at the castle under the foundation that aimed to make it a regional museum.
Revisit More Historic Places Below or Read Further
Current Times
It wasn't until 1914 that all the gothic elements of the Middle Orava Castle were restored, but the most extensive refurbishments were carried out in 1948.
In 1951, Orava's museum collections became the property of the State Cultural Propriety, and 1953 saw the whole castle being repurposed as the "All Orava Natural History Museum."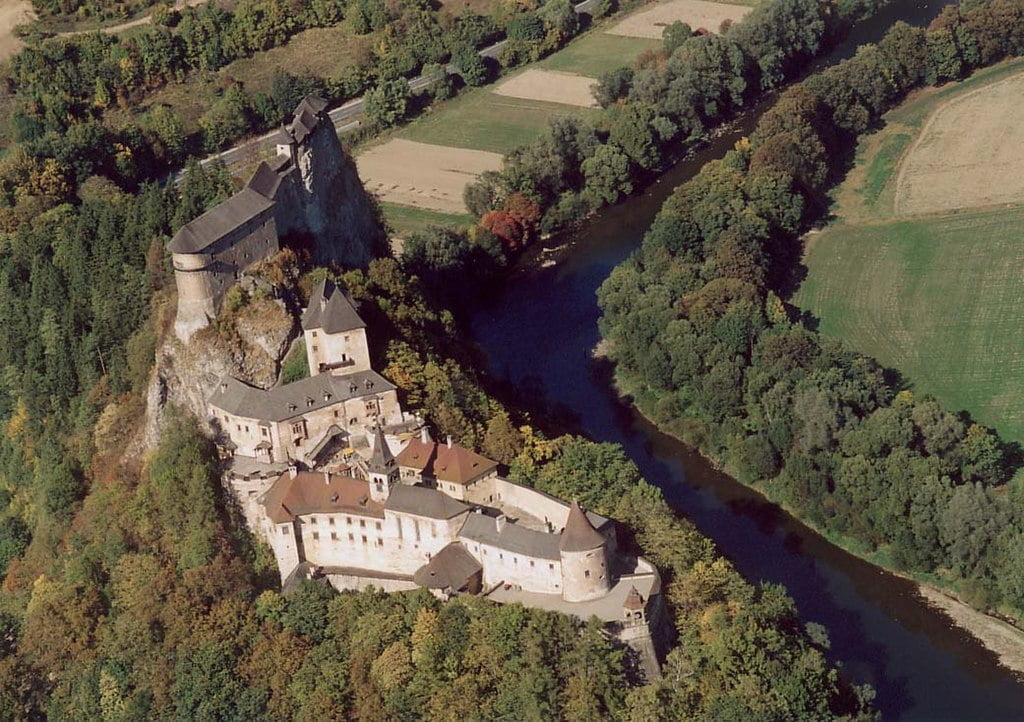 Today, Orava Castle is one of the most amazing tourist destinations and museums in Slovakia. With the Knight's Room, period furnishing, painting gallery, weapons room, and the chapel, it is a catalog of medieval renaissance that is simply begging to be explored.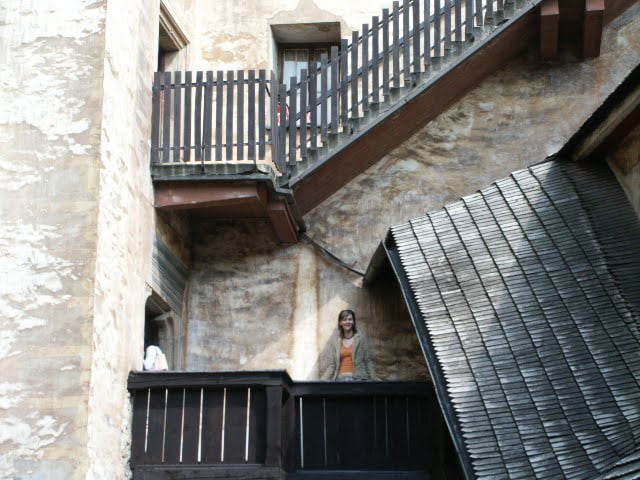 Interesting Orava Castle Facts
Orava Castle was used as the filming location for the movie Nosferatu. It was a silent movie released in 1922, where Orava plays the role of a Transylvanian castle where Count Orlok is based.

Local students and actors dress up as medieval characters to complete the historic atmosphere of the castle.
Legend has it that Orava was built by the devil himself, as no man could have been able to construct it in such magnificent might.
Francis Thurzo, one of the more well-known owners of Orava, was close friends with Elizabeth Bathory, the infamous Bloody Countess of Cachtice Castle.
A steep and narrow iron staircase leads to the highest part of the castle. It has an amazing view and is said to be hosting Elizebeth Bathory's ghost.
Visiting Orava Castle – Tips and Tricks
Orava Castle is certainly a wonderful place to visit and should be a part of your itinerary if you're exploring Slovakia. Here's all the information for planning a convenient trip: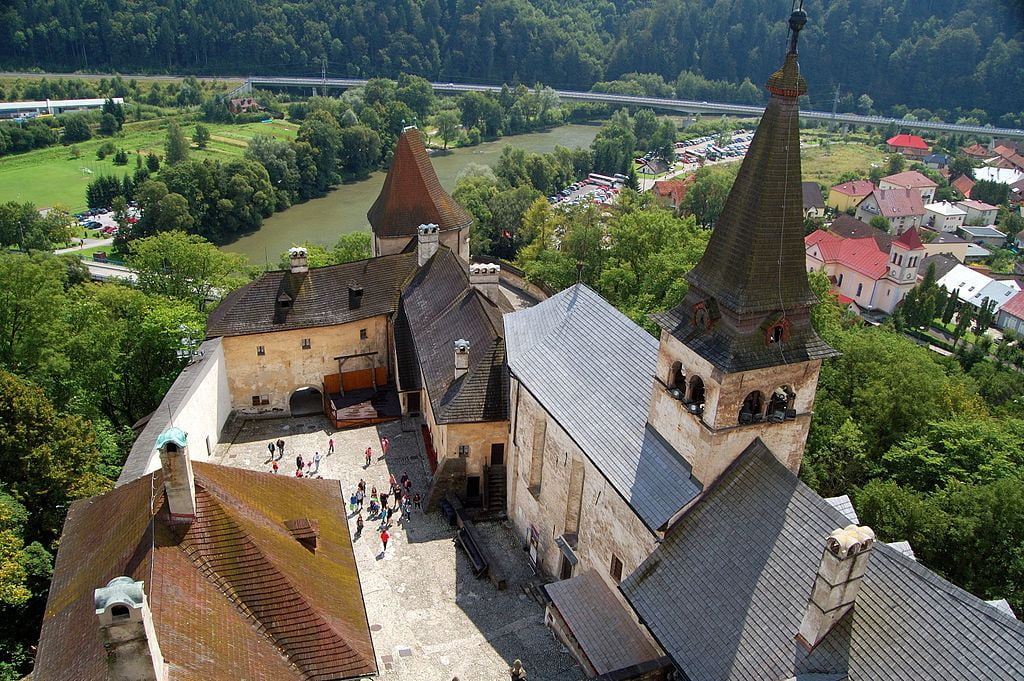 How to get to Orava Castle?
The cheapest way to get to Orava Castle from Brastilava, the capital of Slovakia, is by taking the train from Bratislava Hlavna Stanica (journey: 3 hours and 6 minutes) to Kralovany. From there, it's another 50-minute train ride to Oravsky Podzamok, where you can walk to the Orava Castle in 10 minutes. It will cost you €12-€19 ($13-$21 USD) in total.
You can also drive the 268.3 km (166.7 miles) yourself in 3 hours at the cost of €27-€45 ($30-$50 USD).
Ticket Prices, Visiting Hours & Travel Tips
Orava Castle is open to visitors all-year round, from 9:30 am to 3:00 pm. Ticket prices for the normal 60-minute tour are €9 ($11 USD) for adults and free for a child aged 0-6 that's accompanied by parents. It's €4.5 ($6 USD) for a child aged 0-15 in a group (aka school trips), students under 26 years old, and pensioners over 60 years old.
The shorter tour (30 minutes) can be availed at €7 ($8 USD) for an adult, €3.5 ($4 USD) per person for a group of kids, students, and pensioners.
The full castle tour at 90 minutes long has a price of €13 ($15 USD) for adults, €6.5 ($7 USD) for kids in a group, students under 26, and pensioners.
You can avail of both English and Slovak guided tours.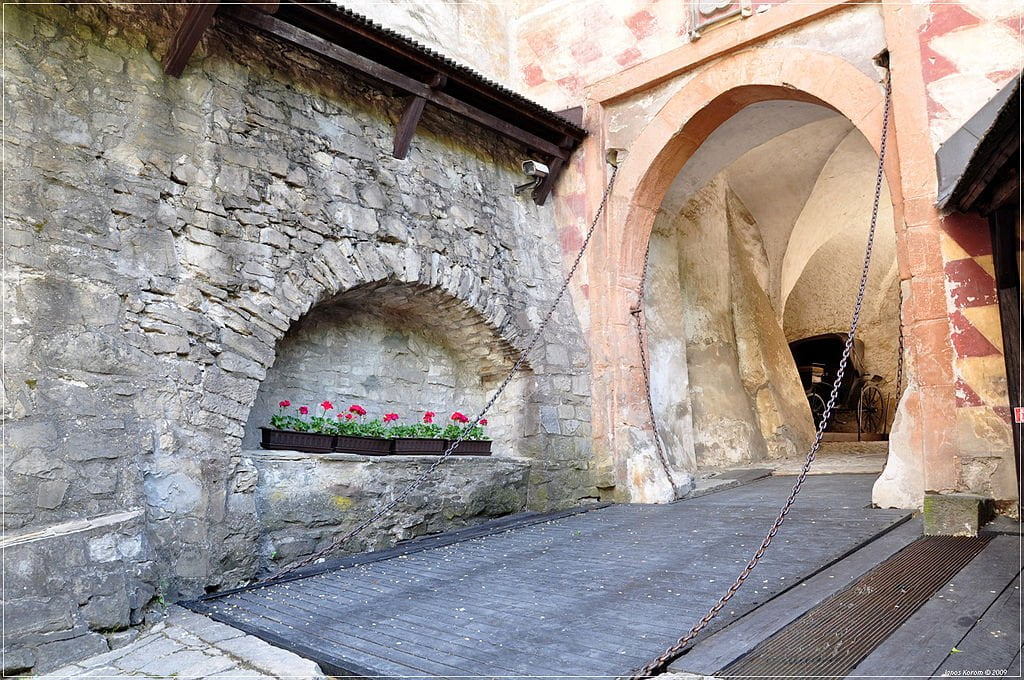 How Long Will It Take to Tour Around?
The full castle tour lasts 90 minutes (versus the 30 or 60 minutes shorter tours), but you can always add in an extra half an hour or so for personal exploration.
Some words of advice and tips:
There's a parking lot down in the village where you can park your car.
It costs €3 ($4 USD) to take pictures inside the castle.
Do remember to have breakfast before your trip, as you'll need a lot of energy for the trip.
You can visit a local eatery on your way down to revive your energy for the next destination!
Quick Video Tour of The Main Orava Castle Areas