Lismore Castle is a beautiful stone building located in the town of Lismore, County Waterford in the Republic of Ireland. This incredible structure is currently the Irish residence of the Duke of Devonshire. Like some of the other popular castles in Ireland, this one was also rebuilt in the Gothic style during the nineteenth century.
You'll be happy to learn that the castle offers a variety of activities and events for guests, ensuring that your time there is genuinely enjoyable. The castle is surrounded by beautiful gardens that you can visit; you even can enjoy a special picnic with fresh food made by the castle's chef.
If you are interested in this magnificent place, you have come to the correct place. Let's look at the castle's past, present, and some fascinating details about it to find out why Lismore attracts so many visitors from all around the world.
The castle estate received an Eco-Merit in April 2014, which honors the castle team's environmental strategy, improvement plan, a system for tracking performance, and efforts to reduce pollution.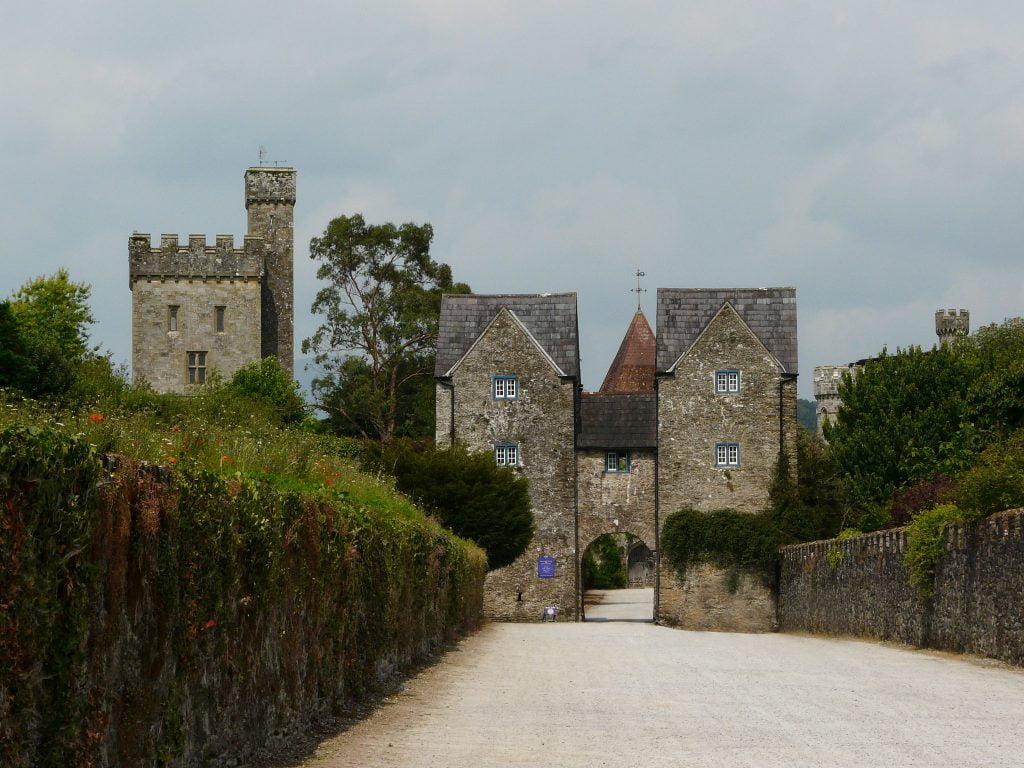 Frequently Asked Questions
Where is Lismore Castle Located?
When was Lismore Castle Built? Who Build It?
Lismore Castle was first built by King John in 1185. Later, it was in the possession of Sir Walter Raleigh and Richard Boyle. It was acquired by the Fourth Duke of Devonshire in 1753.
When is The Best Time to Visit the Castle?
You may find Lismore Castle quite busy during weekends. We recommend weekdays over weekends for visiting the castle. On weekdays, you will also have a better chance of booking a picnic. Make sure to visit between March & October though, as the estate closes in the winter.
What Other Monuments are Located Nearby?
Several neighboring sights may be explored while you're at Lismore Castle. Some of them are Lismore Heritage Centre, Fortwilliam, Saint Carthage's Cathedral, Ballysaggartmore Towers, and The Waterford Greenway.
FOR HISTORY | BEAUTIFUL IMAGES | INTERESTING FACTS | TRAVEL TIPS
Early History
King John built Lismore Castle in 1185. Later, it was owned by Sir Walter Raleigh and Richard Boyle, and then it was handed over to the Fourth Duke of Devonshire in 1753.
Historic Gardens of Lismore Castle
You will be surprised to know that even the gardens of Lismore Castle have their own unique history. The gardens are said to be the oldest continuously cultivated gardens in Ireland. The Upper Garden is still exactly as it was when Richard Boyle, First Earl of Cork, ordered it laid out in 1605. Now that's something we don't hear that often. The gardens provide breathtaking views of both Lismore Castle and the surrounding Blackwater Valley landscape.
Lismore Castle's Connection to Literature
If you are a literature enthusiast or love to read epic poetry, then you will be delighted to hear that Edmund Spenser is said to have written his epic poetry 'The Faerie Queen' during a stay at Lismore Castle around 1605.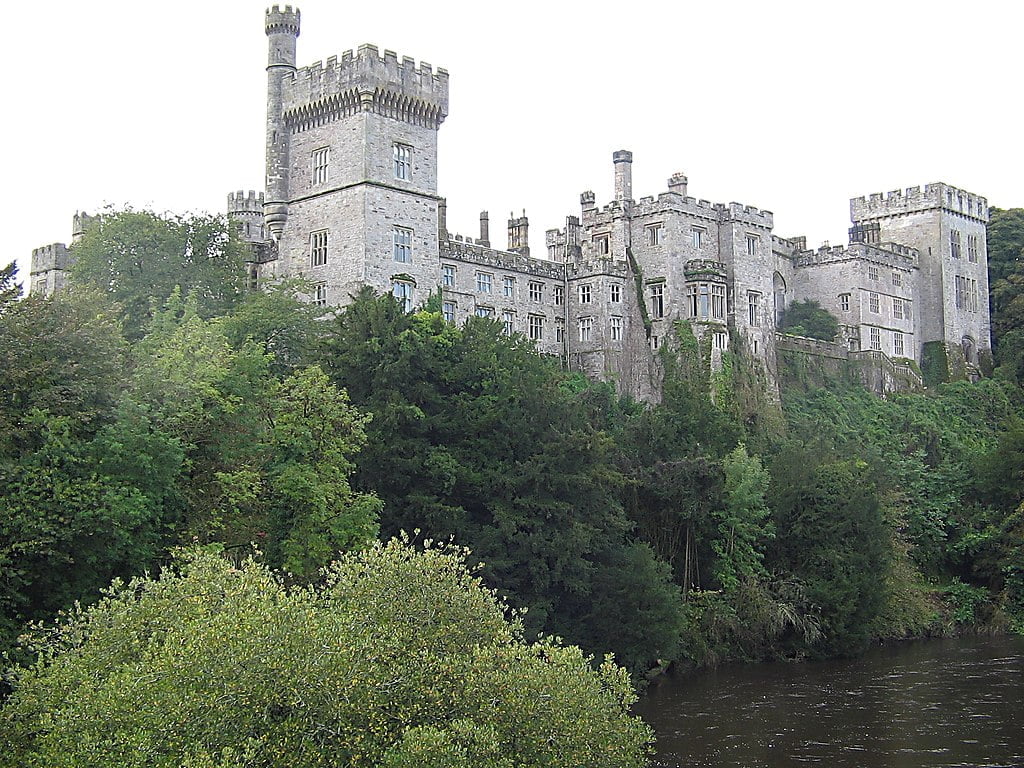 Lismore Castle Through Rulers and Wars
Lismore Castle was leased to Sir Walter Raleigh, who later acquired the estate in 1589. Not too long after, in 1602, Raleigh had to sell the property when he was sent to prison for High Treason. 
Richard Boyle, First Earl of Cork, purchased Lismore Castle. He made it his main house, constructing stunning gabled ranges on every side of the courtyard to expand the estate into a spectacular residence for himself. The main living quarters of the castle were embellished with velvet, tapestries, embroidered silks, and plaster ceilings with fretwork as well.
Lismore Castle was impacted by the Cromwellian wars when a force of the Catholic confederacy sacked it. After that, a restoration project was carried out by the Second Earl of Cork. Neither he nor his successors ever used Lismore Castle as their main residence. 
The Sixth Duke, William George Cavendish, transformed the castle in a renovation which has not been changed to the present day. He hired architects to update the castle into a Gothic-style regal fortress.  
Art and Entertainment at the Castle
In 2005, Lismore Castle Arts, a modern art gallery, opened in the previously ruined west wing of the castle. The remaining areas of the castle's interior can only be booked by parties of up to 23 people, otherwise the interior is unaccessible to the general public.
Revisit More Historic Places Below or Read Further
Current Times
One of the Devonshire family's ancient residences, Lismore Castle has been carefully preserved throughout the years and is currently owned by Lord and Lady Burlington. As a visitor and potentially an overnight guest, you get to experience a true medieval setting. The butler, chef, and gardener of the castle will be on duty to ensure that you have the most wonderful visit possible.
The castle estate hosts a variety of activities that will provide you with a memorable experience. You can watch a movie in the home cinema of the castle, study carving under the guidance of a local stonemason, or go fishing on your own.
Apart from the exciting activities, the public is welcome to meander in Lismore Castle's historic gardens. There are two gardens. They each span 7 acres within the castle walls and provide breath-taking views of the castle and the surrounding landscape. Not only that, you can arrange to enjoy a picnic in the garden with fresh food made by the castle's chef.
If you are an art lover, you may be excited to visit the castle's Lismore Castle Arts. It was established in 2005 as a non-profit organization with the goal of showcasing and promoting contemporary visual art in Ireland. Along with a number of smaller exhibits, initiatives, and events, it also presents exhibitions of worldwide importance and has a robust educational program. Make sure you don't miss the chance of exploring this wonderful opportunity to witness some magnificent art.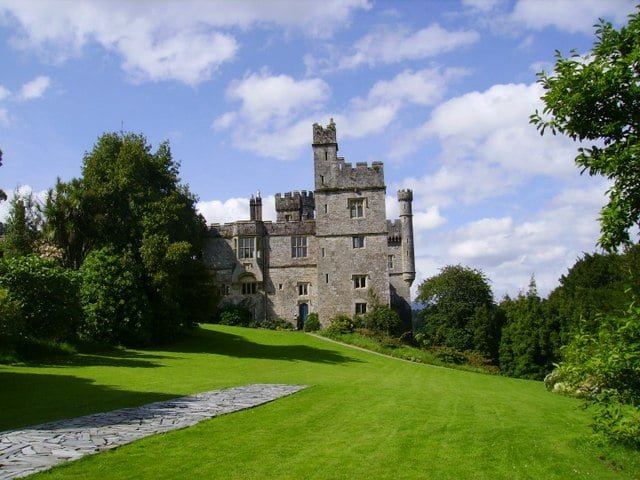 Interesting Lismore Castle Facts
Lismore Castle has a lot of fascinating facts. Here is a collection of information you may find interesting:
The castle estate received an Eco-Merit in April 2014, which honors the castle team's environmental strategy, improvement plan, a system for tracking performance, and efforts to reduce pollution.
Lismore Castle is one of the few castles in Ireland not accessible to the public since it is the private residence of the Duke of Devonshire. It exclusively accepts visitors who stay in the castle's private suites. 
The gardens of Lismore Castle are said to be Ireland's oldest continuously cultivated gardens.
The Upper Garden in the castle still has its original walls and terraces from around 1605, when Richard Boyle, First Earl of Cork, commissioned them.
Visiting Lismore Castle – Tips and Tricks
Lismore Castle can take you back in time. You can experience a wonderful stay at the castle in the guest bedrooms and you get to experience what it feels like to live in a castle. The royal feeling will leave you enchanted for sure. If you're eager to visit this ancient wonder, you can make your journey easy and enjoyable by following the tips provided below: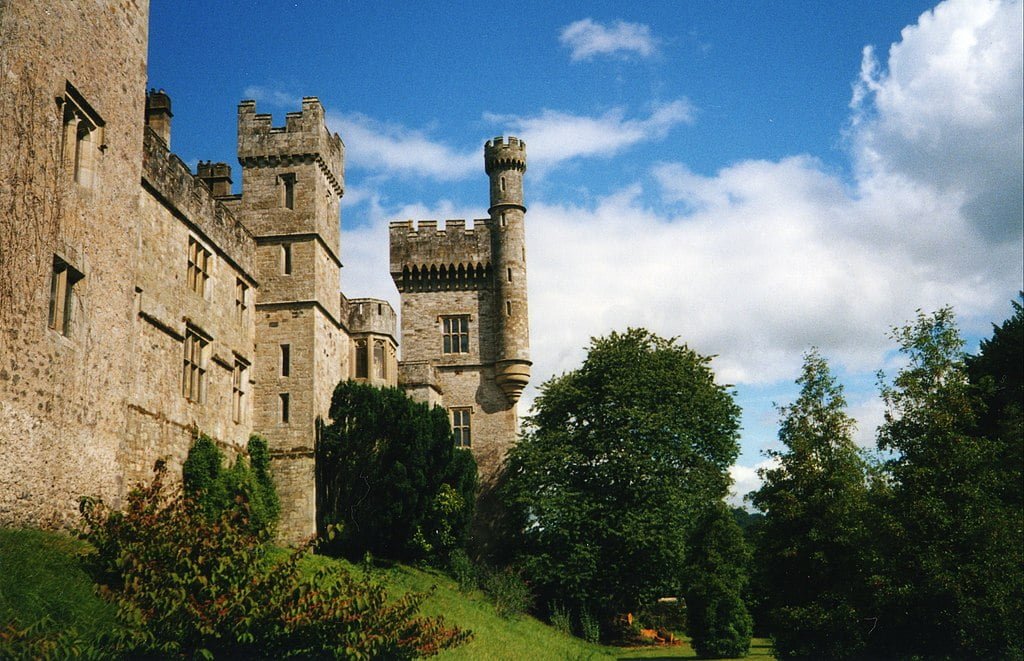 How to get to Lismore Castle?
Lismore Castle's closest airport is in Cork (ORK). There are, however, more convenient ways to go to Lismore Castle. Every four hours, Dublin Coach runs a bus from Newlands to Dungarvan. The trip takes 2 hours and 50 minutes, and tickets range from €15 ($14.86 USD) to €18 ($17.83 USD).
Ticket Prices, Visiting Hours & Travel Tips
The castle itself is not open to the public because it is a private residence of the Duke of Devonshire. However, you can to stay in the 800-year-old castle in its 15 bedrooms. Please note that the castle has to be rented as a whole, not by individual rooms. Rates start from €80,000 ($79,259.20 USD) for a seven-night stay for up to 27 guests.
The gardens and Lismore Castle Arts are open to the public every day of the week from 10:30 am to 5:30 pm, between March and October. At 4:30 p.m., the entrance is closed. Children's ticket prices start at €6.50 ($6.44 USD) and the tickets go up to €8.50 ($8.42 USD) for adults.
Things To Do at Lismore Castle
Lismore Castle provides several possibilities for enjoyment and entertainment. Some or all of these activities are:
You can relax and enjoy your day in the gardens with a picnic.
Visit the Lismore Castle Art to see some of the greatest art the country has to offer.
For a truly royal, gothic, and medieval experience, you can stay at the castle … if you're traveling with a large enough group.
Enjoy a tour of the historic gardens, which have long attracted visitors due to their centuries-old preservation.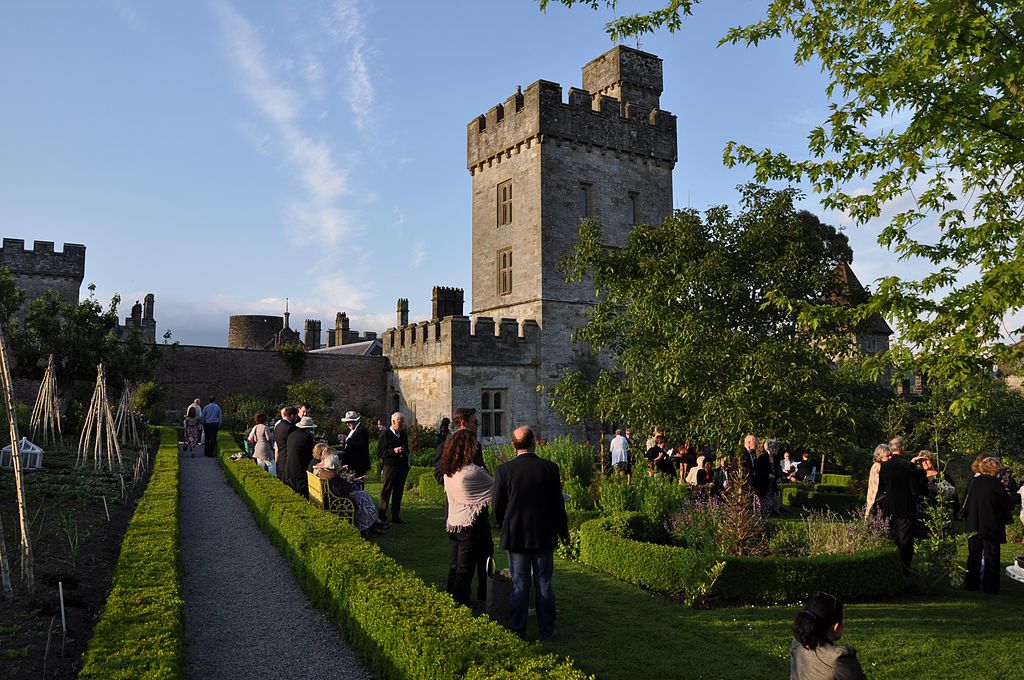 How Long Will It Take to Tour Around?
It should take you around two hours to tour the gardens and Lismore Castle Art. If you are staying at the castle, you have a full day to leisurely explore the entire castle.
Some words of advice and tips:
Here are some suggestions and pointers to make your trip simpler:
There are some unavoidable access restrictions for tourists who use wheelchairs or are less mobile due to the historical status of the gardens and the naturally steep slope of the land.
Please make sure to follow the Covid-19 guidelines.
You can bring your pet dogs but they should be on their leash.
Take warm clothing and an umbrella as the weather tends to get unpredictable.
Quick Video Tour of The Main Lismore Castle Areas