The world is home to some beautiful, Disney-like castles. However, many of us live far away and are unable to visit them right now, no matter how much we want to. This is where virtual tours come in – they're an excellent way to experience your favorite places without actually getting on a plane and going there.
So, if you want to experience the might and beauty of these magnificent structures from the comfort of your own homes, here's a handy list of virtual tours that you can easily peruse from the comfort of your own couch.
The List of Top Virtual Castle Tours
1. Buckingham Palace
As the official residence of the Queen of Great Britain, it's no surprise that Buckingham Palace is the first location on our list. Commissioned by King George V in the 18th century, the palace was first inhabited by Queen Victoria. Today, it's a fully functioning Royal Residence, which is why most of the State Rooms are completely closed off to the public while the Queen is in residence.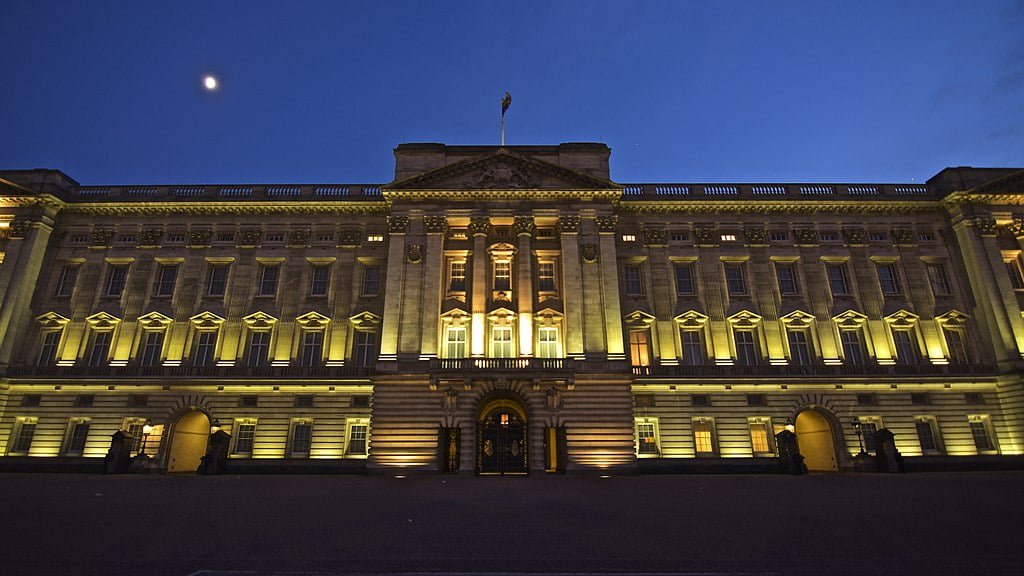 One can, however, visit them when Her Majesty is visiting Scotland during the summer holiday. If you cannot plan a personal visit within this two-month margin, then going on a virtual tour of Buckingham Palace is the next great option. It's an excellent way of experiencing the true grandeur of the interiors without going there in person. Google Arts & Culture has got a free one where you can explore Buckingham Palace's Royal collection of artwork as well.
2. Bran Castle
Romania's very own Bran Castle is steeped in legends and myths, the most notable being that it was the home of Bram Stoker's fictional Dracula himself. Originally commissioned to be a bulwark against the expansion of the Ottoman Empire, the Bran Castle that we see today is a twentieth-century reimagination by Queen Marie – Queen Victoria of England's granddaughter and the very last Queen Consort of Romania.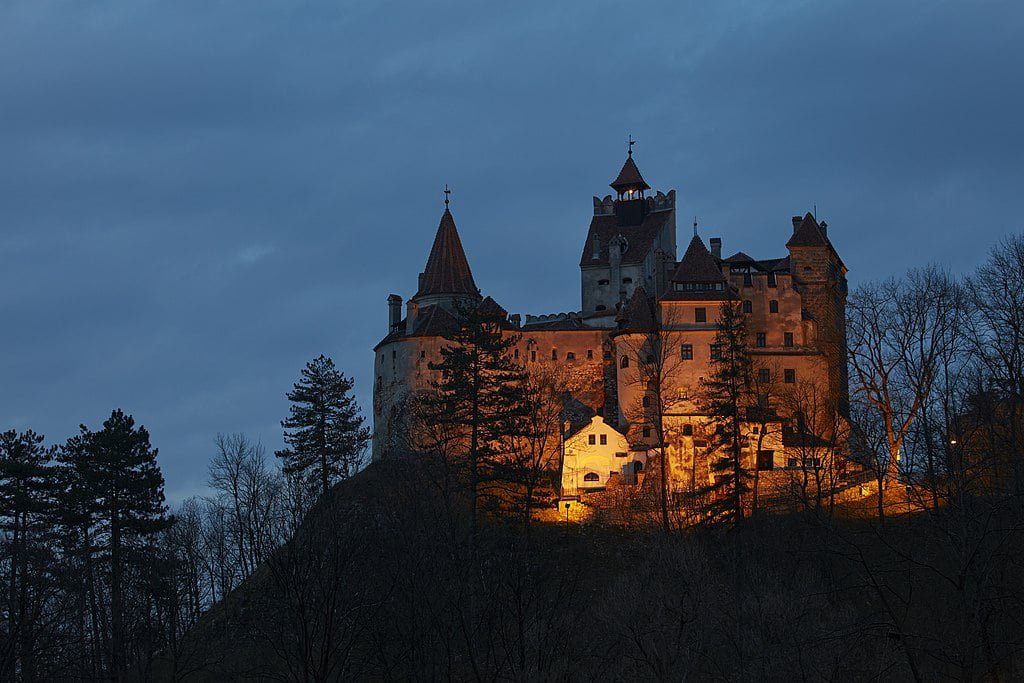 Bran Castle became the love of Marie's life, so much so that her heart would be sent back to be buried on the castle grounds. One can see the urn in which it resides even today. These days, the castle is a gorgeous tourist destination and stands tall in all its lovely Gothic glory. It's certainly quite a wondrous place to visit, but if you can't make it physically, you can definitely avail a virtual tour from the comfort of your home.
3. Edinburgh Castle
Home of the Scottish Crown Jewels, Edinburgh Castle sits atop "Castle Rock" – a geographic body formed by a volcanic explosion that has been consistently inhabited since ancient times. The castle we see today is a compilation of buildings built from the 14th to 19th centuries. Edinburgh was an epicenter of political strife for several centuries as the English and Scots fought for control of Scotland–this castle's layered defenses and opulent palatial buildings reflect that tumultuous history.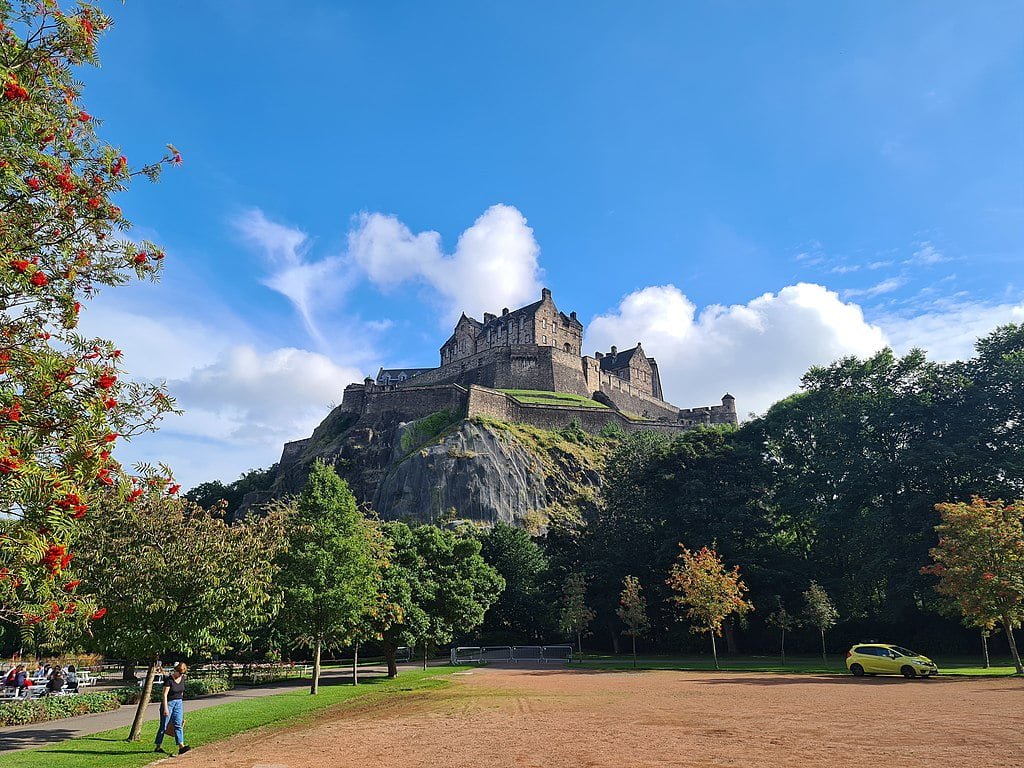 At certain points in the construction, expenses reached as far as 90% of the kingdom's annual income. Edinburgh's grandeur is a thing of legend and people are still inspired by it to this day. So if you, too, want to visit this majestic building but can't make an actual trip yet, you might want to check out this Google Arts & Culture virtual tour of Edinburgh Castle.
4. Chateau de Chenonceau
France has got quite a romantic culture and it has been so since medieval times – as proven by the gorgeous architecture and rich history of Chateau de Chenonceau. Built by the Marques family (who were accused of sedition), the property came into the possession of King Francis I in 1535. His son, Henry II, gave the castle to his mistress, Diane de Poitiers, who had fallen in love with it. She's one of the most prominent figures in the castle's history, achieving a number of noteworthy renovations and additions during her time there.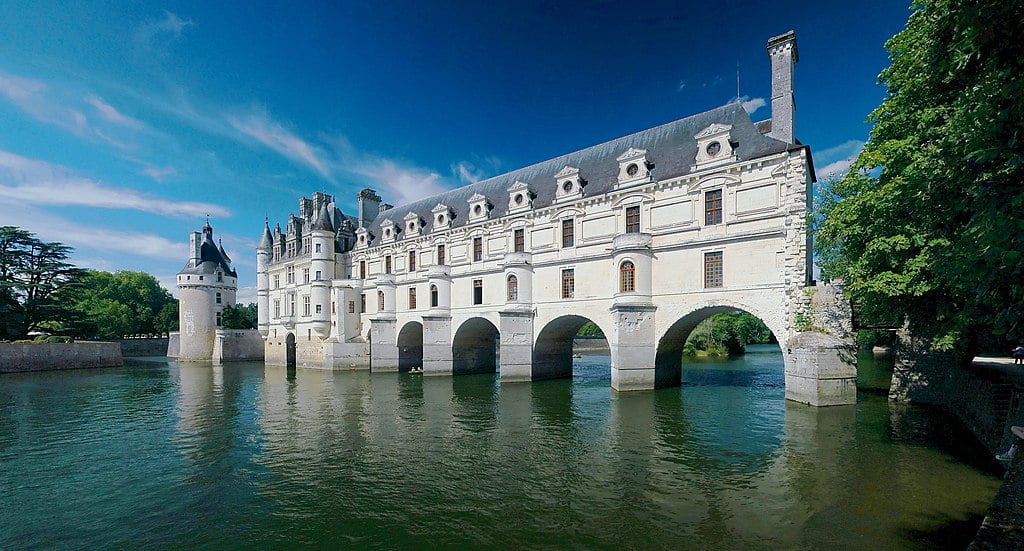 Today, Chateau de Chenonceau is one of the most revered buildings in France. Its hybrid Gothic-Renaissance architecture, along with its lush grounds have made it quite a tourist attraction. Channel even held a fashion show here once. If you're as fascinated by this castle as the rest of the world, then here's a Google Arts & Culture virtual tour that you can take to explore this illustrious chateau!
5. Blarney Castle
As far as tower houses go, Blarney Castle takes the cake for being one of the oldest, strongest, and sturdiest ones that you'll find across all of Europe. Representing Ireland in all its stunning glory, this edifice is steeped in legends of ye old. The most notable one is that the stone of Blarney has been enchanted by a witch, so anyone who kisses it is blessed with the "gift of the gab".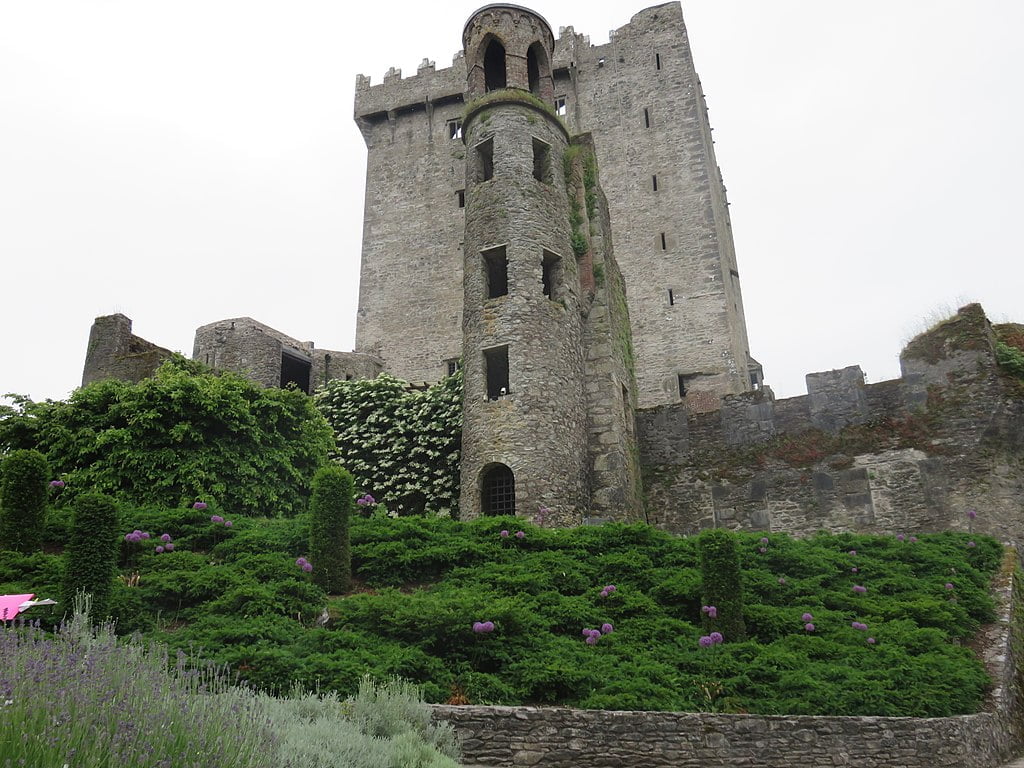 Surrounded by woodlands, this castle was built by the MacCarthy family and is a surprising 18 feet thick in certain places. It's one of the two castles on this list that hosts a Poison Garden on its grounds (second: Alnwick), but you'd be happy to note that it also hosts a wishing waterfall. Steeped in myths and covered in whimsical ivy, this castle is worth a visit, if only even via a virtual tour.
6. Hearst Castle
As far as virtual tours of a castle go, you can't miss out on Hearst! This San Simeon-based Californian estate is pure extravagance in architectural form. It was the home of publishing pioneer William Randolph Hearst and is the only castle on this list to be designed by a female architect: Julia Morgan. A total of 10 million USD was spent on the castle's construction, around a quarter of which was dedicated to furnishing alone.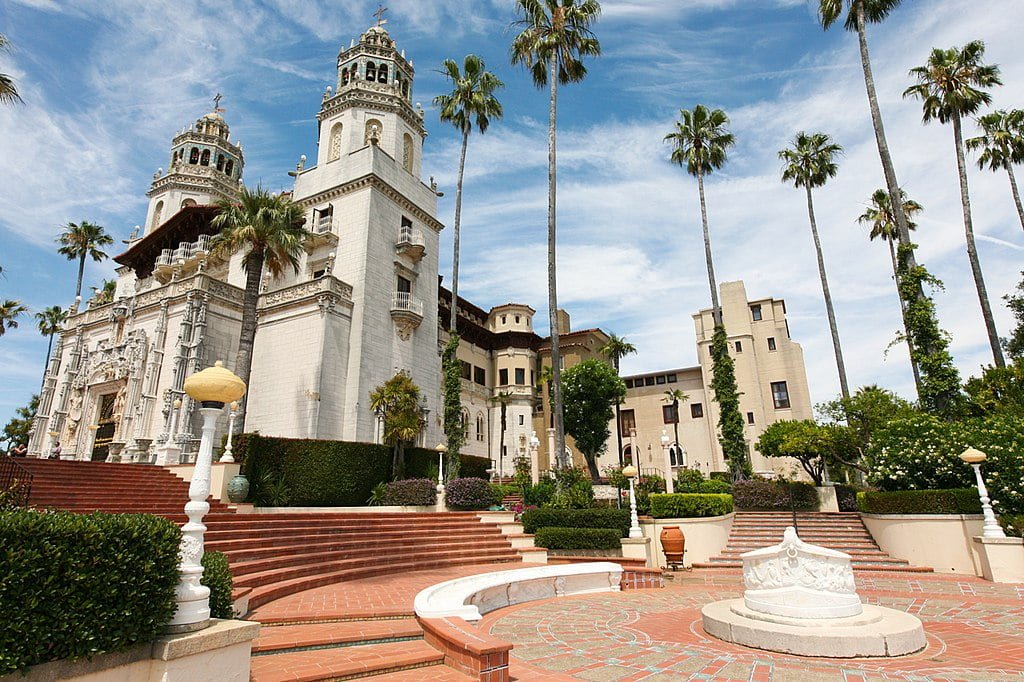 Hearst is the only "American" castle on this list and is relatively new when compared to its medieval counterparts. However, it's certainly worth mentioning because its design is a culmination of several European castles. Moreover, it's home to one of the world's largest zoos, so children really love it. You can definitely plan a visit at your convenience, but an instant virtual tour is definitely worth taking a look!
7. Neuschwanstein Castle
As one of the most notable architectural attractions in Germany, Neuschwanstein Castle is the brainchild of the infamous Mad King Ludwig II. Hailing from Bavaria, he was the son of Maximillian, and had quite curious inclinations towards the uncanny. The castle was his way of reaffirming his royal authority after losing out to Prussia after only two years on the throne. Today, the sheer magnificence of this castle has made it an icon that once inspired Walt Disney himself.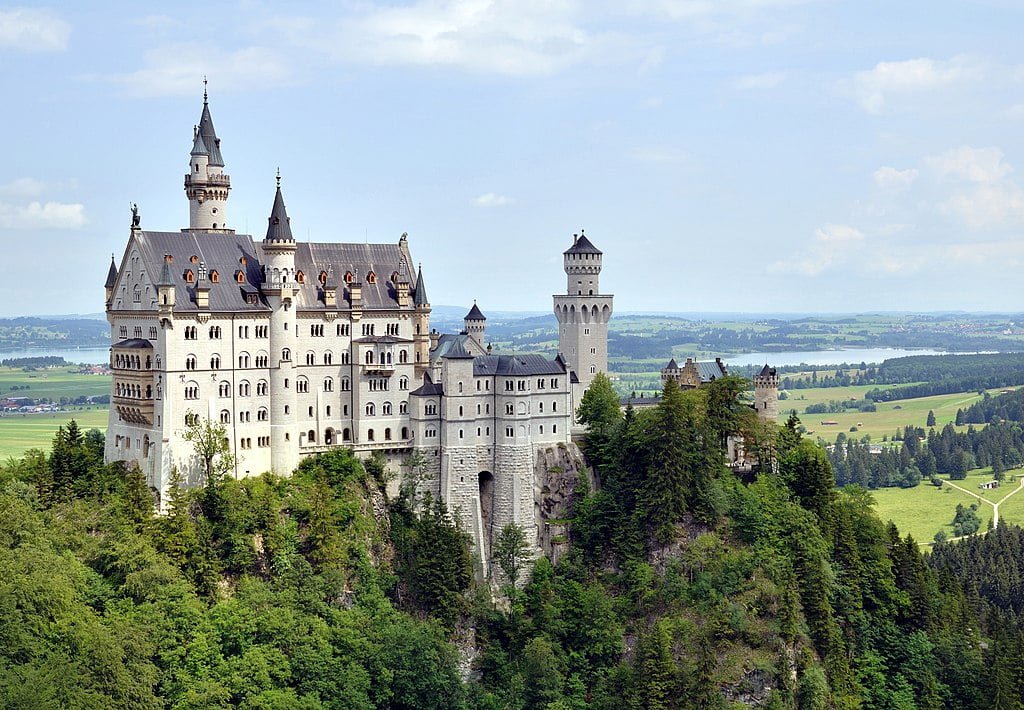 Neuschwanstein Castle was never fully completed according to Ludwig's plans due to premature bankruptcy, but it certainly makes up for all that and more by attracting thousands of tourists every year. If you, too, want to visit the castle, then we suggest going for a virtual one until you can make it yourself!
Explore Medieval Times Deeper or Continue Reading…
8. Malbork Castle
This 13th-century medieval castle may be situated in Poland, but it's got a worldwide fanbase. Originally a fortified monastery, Malbork is known as one of the only castles globally to be entirely made out of bricks. The Knights of the Teutonic Order originally constructed it to strengthen their control of the area. It was partially destroyed during World War II, and now enjoys a position as a UNESCO Heritage site.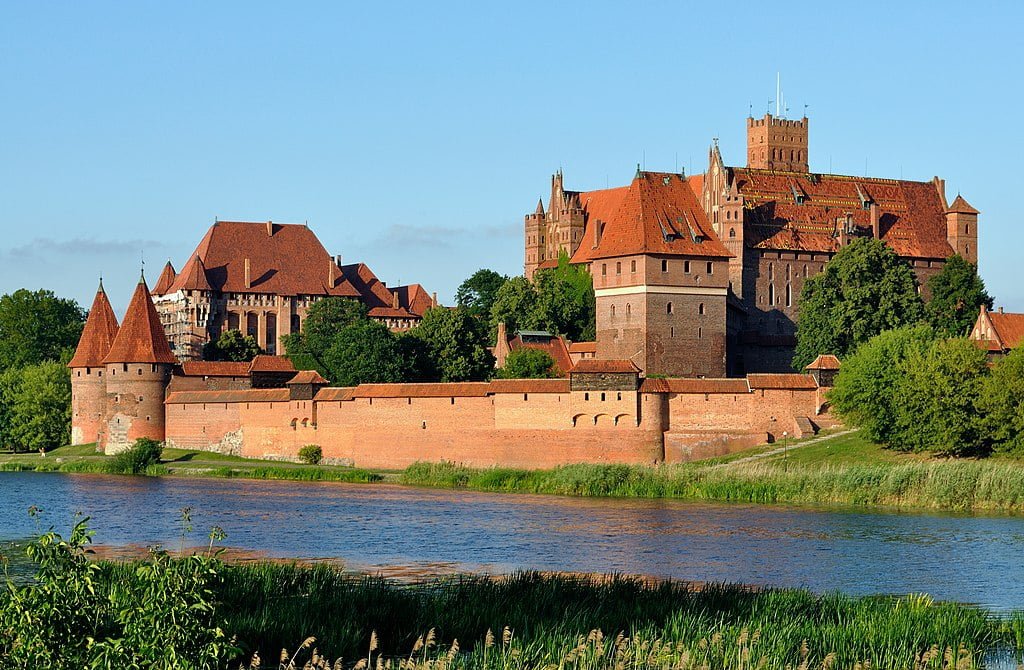 Today, the quaint red-brick architecture of Malbork Castle enchants thousands of tourists with its old-school charm. It also hosts a museum that was opened in 1961. If you want to experience this castle firsthand but can't make it to the site yet, we'd suggest opting for a handy virtual tour instead.
9. Windsor Castle
As one of the oldest and largest inhabited castles in the world, Windsor stands tall and proud in all its glory, even today. It's Queen Elizabeth's favorite weekend residence and has a rich history that dates back to being the fortress of Saxon kings. Henry I was the first monarch to occupy the site, with Henry II added and renovated it upon his succession.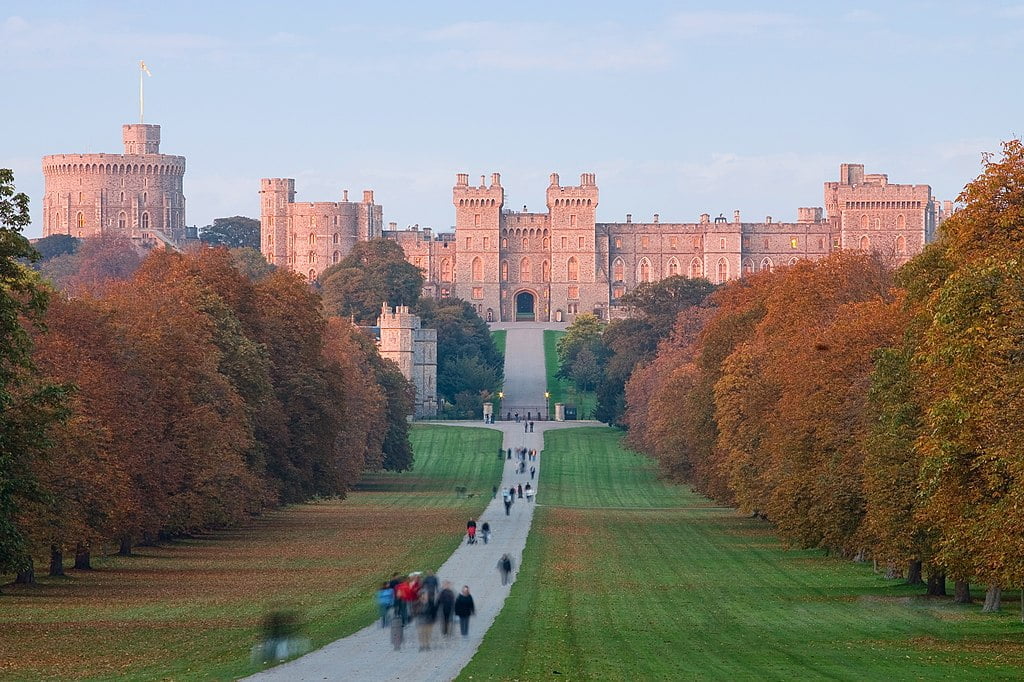 Over the course of centuries, Windsor Castle kept being upgraded by succeeding royalty, until it took the shape that we see and love today. It is truly a magnificent edifice that is worth visiting in person – but if you can't make it, then here's a virtual tour that you wouldn't want to miss out on!
10. Warwick Castle
Older than most countries, Warwick Castle dates back to the 10th century, when it was just a fort constructed by the daughter of Alfred the Great. The castle itself was built by William the Conquerer in the 11th century. It has been the site of many interesting anecdotes, but you'd be surprised to know that it was once inherited by two-year-old Anne, the heir and only daughter of the first Duke of Warwick.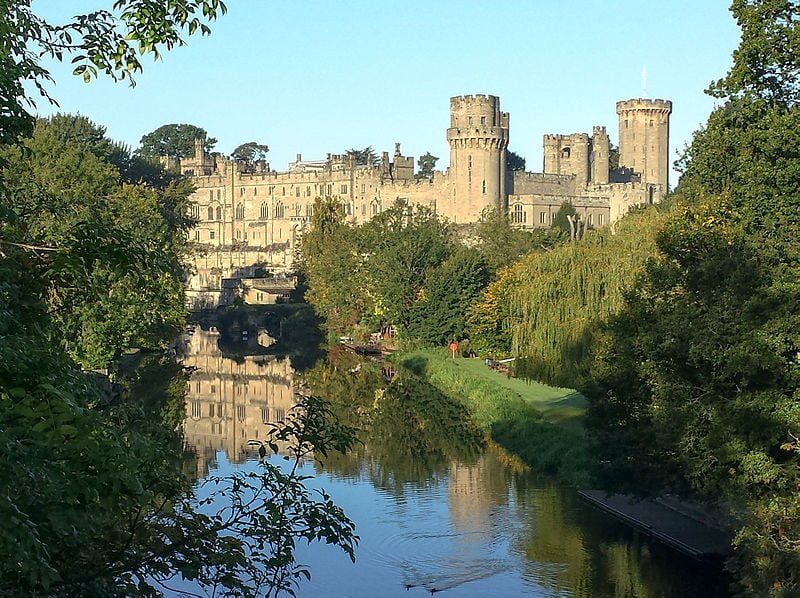 Most interestingly, the weapons featured at Warwick Castle date back all the way to the 1st century. It's certainly a study in historical significance and absolutely worth a visit. But if it's difficult to make it there from your part of the world, then you can simply take a virtual tour to experience some of its grandeur!
11. Alnwick Castle
Well known as the real-world Hogwarts, Alnwick Castle shot to fame when it was featured in the Harry Potter franchise. Since then, it has been featured in other popular television series and movies, notably Downtown Abbey. It belongs to the Percy family, whose ancestor purchased the barony back in the 14th century. Today, it is inhabited by the 12th Duke of Northumberland, his wife, and four children.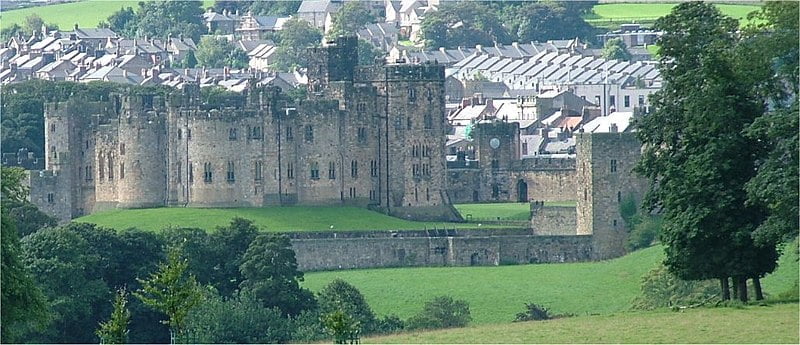 Alnwick Castle really cashes onto its movie franchise fame and even has a number of activities designed around the Harry Potter theme. It is also home to a legendary Poison Garden, which exclusively hosts a number of toxic plant species. A virtual tour of this castle is definitely a must if you can't visit it personally quite yet.
To Wrap Up
These are some of the most iconic medieval castles out there. We know how much of a challenge it can be to plan an actual trip. So we hope that these virtual tours help you enjoy a little getaway in a quick and easy manner, from the comfort of your own dominion.